Are you guys ready for this 20 minute easy DIY? I love a simple project and I would have never thought this project could be one of those. But, I'm happy to report that How To Run TV Cables Through The Wall is a 20 Minute, SIMPLE project.
Luke and I love when projects just go well and we love when we find a great product that helps a project go without a hitch.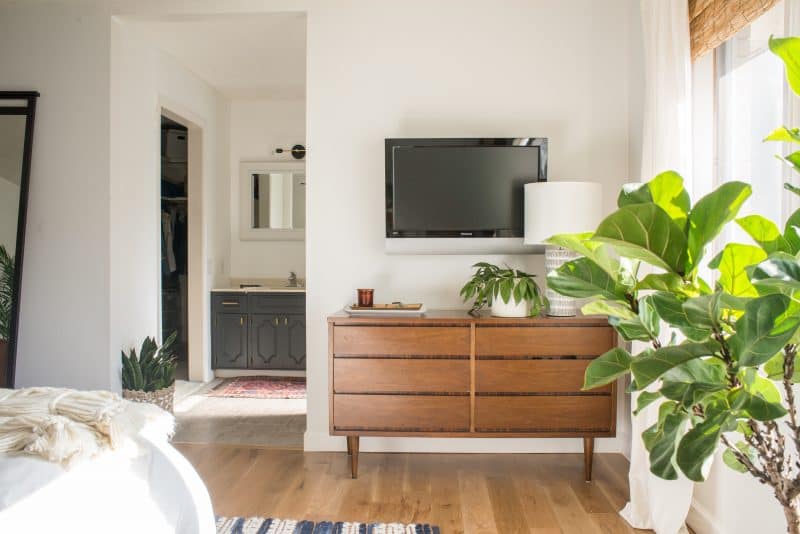 This is NOT a sponsored post at all but I do want to share the product that we used because it was totally worth the money.
Hiding your tv wires can be a challenge because of many reasons. One is that you are working with live electricity, another is that housing codes can be an issue and the other is that you have to know where your studs are so that you can actually run the wires behind drywall.
*Affilate link below. Click to read my disclosure policy.
Well, I'm not going to say this product is a miracle product, but it is good.
We bought the PowerBridge One Cable Management System. It was around $60 and well worth the price tag. In a nutshell, it allows you to run 120V through the wall without needing to run the wires along a stud. In other words, it makes it easy and safe to run your power cable.
Ok, so are you ready for the tutorial?
We actually filmed the project so the full step-by-step tutorial is in the video. We thought it might add value to you to actually be able to see the steps of the project. Let me know what you think in the comments. But first, let's get a supply list!
Supply List
Video Tutorial: How To Run TV Cables Through The Wall
Seriously, I am in love with this project! It totally changed the look of this corner. I love having space for my decor (especially the plant!). Instead of the dresser holding the tv and just being a forgotten space, it's a space that feels like a part of our room now.
Now, we have to get to the living room because that space needs this project too!
Pin For Later: Easy DIY :: How To Run TV Cables Through The Wall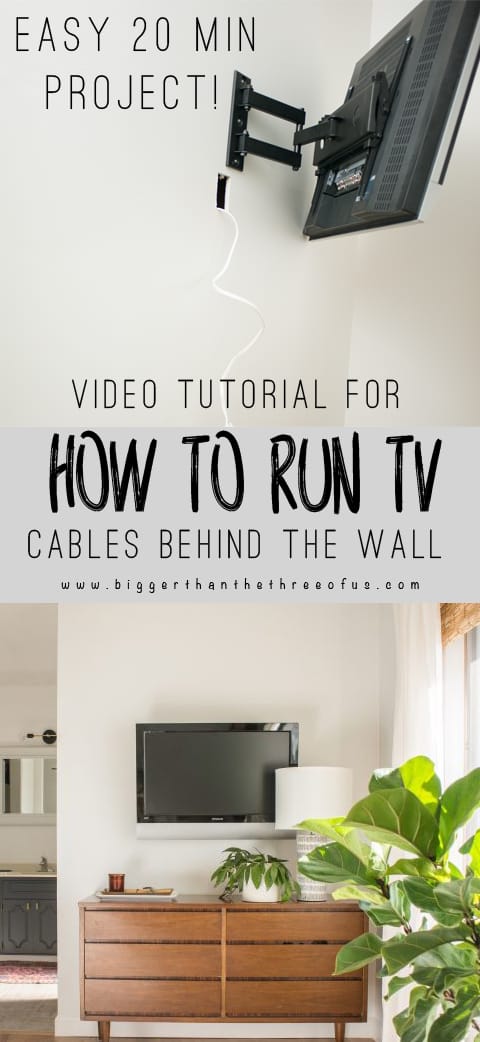 If you loved this project, then you may love: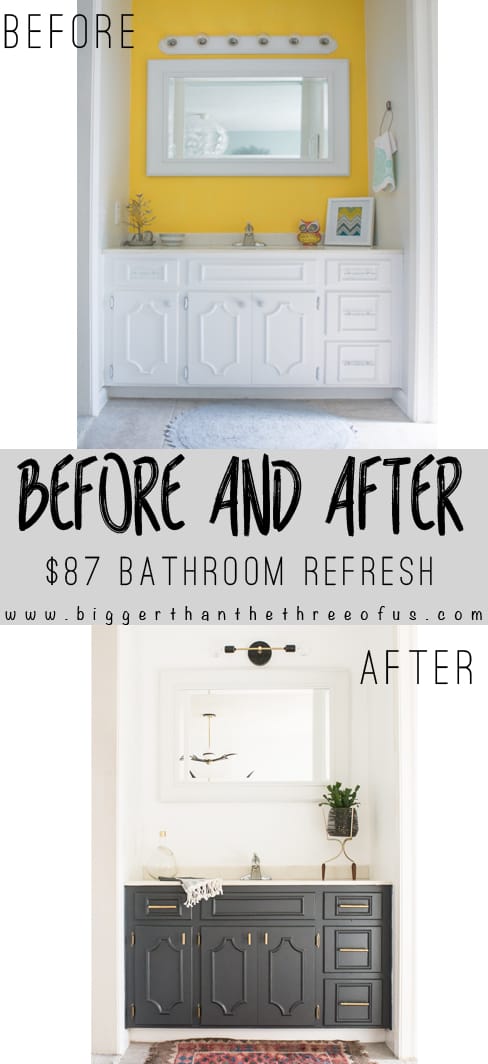 or