Yay!? We've made it through another week of the One Room Challenge. We are now on week 4 which is crazy! Only two more weeks to go 'till the Eat-In Kitchen reveal. I'm so not even close to being done... it's a bit scary. But, more on that in a bit.
If you have no idea what I'm talking about, I'm participating in the One Room Challenge hosted by Calling It Home. The One Room Challenge is a design challenge that happens twice a year. During the challenge, designers and bloggers come together to focus on transforming their spaces in just six short weeks. The full reveal will be 11/12, but today marks the fourth week of the challenge. Make sure to hop on over to Calling it Home to see all the other participants' progress. It's quite inspiring!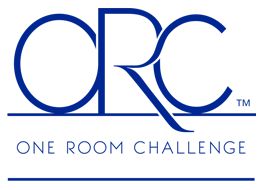 If you want to play catch-up:
Week 1 : The Before Pictures
Week 2 : The Design Board
Week 3 : Plank Wall and To-Do List
The first three weeks I felt like I was on a roll. This past week, I drilled into my finger with the kreg jig (pretty bad) and basically had to take a few days off. Then, we headed out of town for the weekend. So, all of that is to say that I haven't made much progress.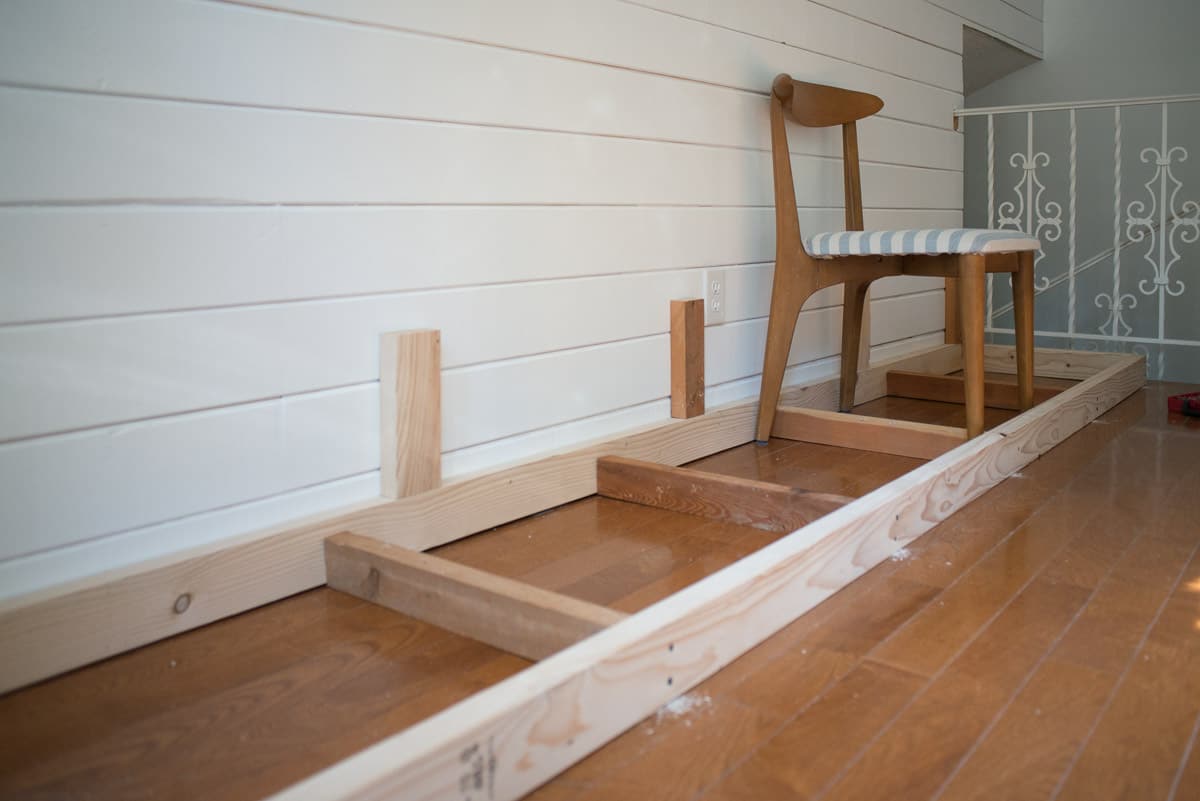 Here's where I'm at with the banquette. Yep, so much to do! Disregard the chair, I was testing out my height measurements.
So, other than some non-progress on the banquette. I did hang two gorgeous pieces of art that I got from Minted.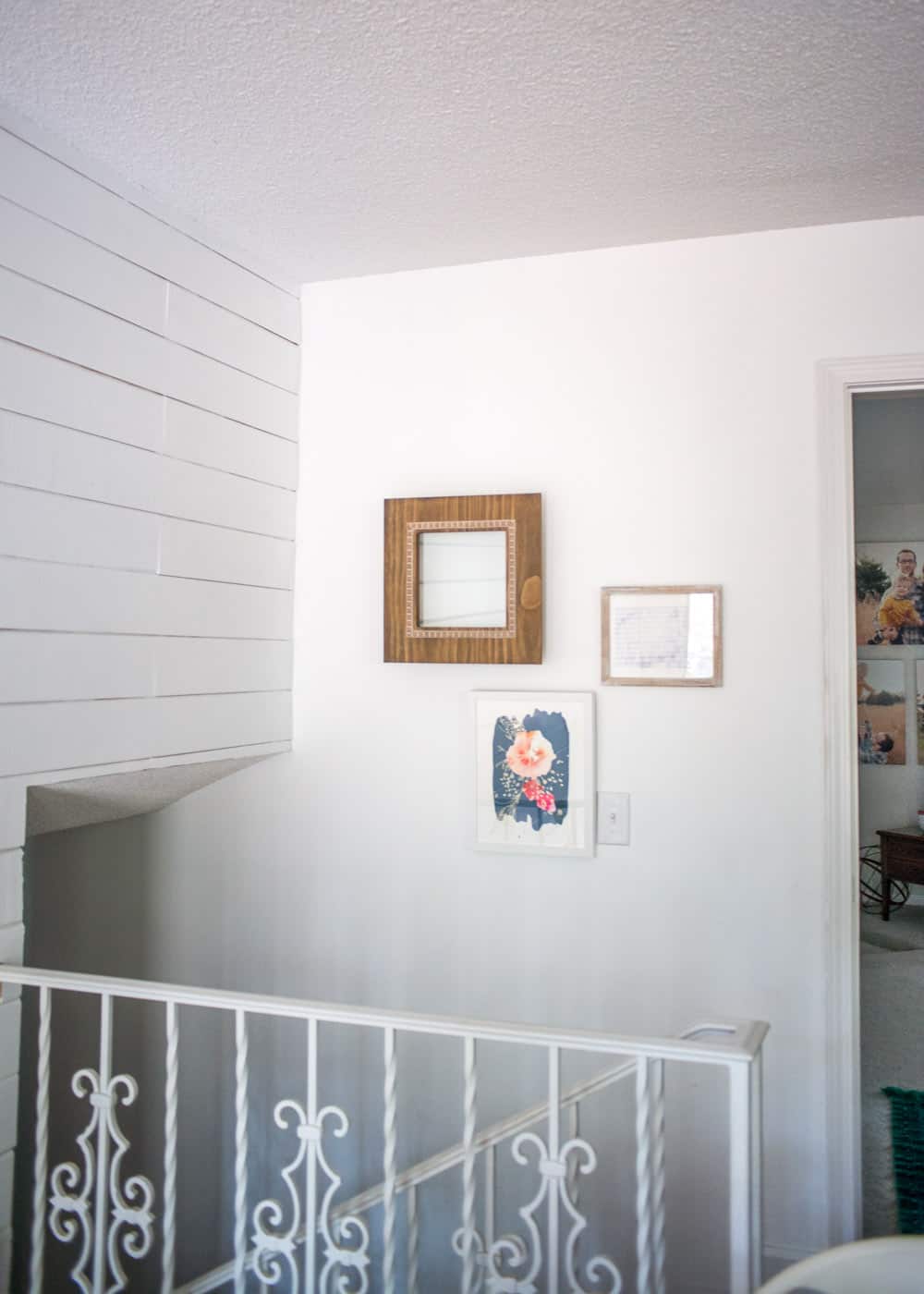 I've been back and forth on what I want to do with this wall. It may evolve as a gallery wall or I might relocate the frames to the right of the doorframe. I'm not sure. Either way, I'm sure I will get out and do a bit of shopping this weekend so that I have some options.
I did stop by Target earlier in the week and they had some cute wall decor items like this stamped metal tray and this octagon metal piece.
Ok, I know it will be painful but let's look at the to-do list.
1.  Finish Banquette
2. Sew Pillows (did you see my fabric choices?)
3. Make Cushion Pads for Metal Chairs
4. Reupholster Dining Chairs
5. Get Rug (I ordered this hide rug and I'm hoping it's fabulous!)
6. Find/Make a Textural piece of art
7. Hang artwork above stairwell
8. Hang Highland Cow Painting above bench
9. Install new light
10. Accessorize
Well, basically I'm good at online shopping because that's all I got done. Oops. Well, let's hope I can get my act together for better progress next week.
Have a great weekend!