Last week, I'm sure I bored you all to tears with the process of how we got to where we are at with our eat-in kitchen. If you are wondering what I'm talking about, go check out last week's post on the eat-in kitchen. If you are glad I'm not taking you through the process again today, then high five... because I am too! By the time, I got through explaining all of that last week, I was exhausted and didn't want to include my design board. So, get excited because I'm sharing the plans today. Yay!
Just a reminder on this project, I'm participating in the One Room Challenge hosted by Calling It Home. The One Room Challenge is a design challenge that happens twice a year. During the challenge, designers and bloggers come together to focus on transforming their spaces in just six short weeks. The full reveal will be 11/12, but today marks the second week of the challenge. Make sure to hop on over to Calling it Home to see all the other participant's progress. It's quite inspiring!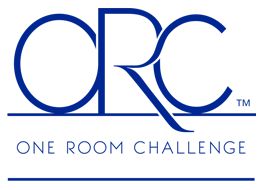 Are you ready to see my design board?
What would you call it? Eclectic? Boho? Fun? I hope it's all of those things; but more importantly, I hope it jives with the rest of the kitchen and our formal dining room. The rooms aren't completely open to each other but you can see them all from each other.
So, let's talk decor shall we?
The table and brown chairs on the design board are just stand-ins. I have already thrifted the ones that I'm going to use.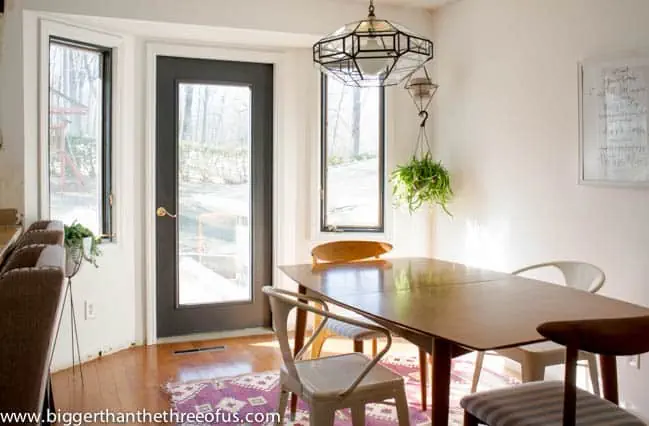 The chairs will be recovered in fabric. I haven't decided exactly on what fabric.
I'm going to keep two of the metal stacking chairs (mine were around $40 each) but I'm going to do a custom seat cushion using leather from the Leather Hide Store. I'm going for a stream-lined, modern cushion. We will see how good my sewing skills are with this project!
To help warm up the space, I'm going to make some pillows out of fabric that I got from Hawthorne Threads. Have you visited their site? Holy moly, they have a great selection of chambray, indigo and stripes. As far as color goes, I think I'm going with blues, a hint of peach, gold and leather. It sounds like a crazy combo, but I think it will work.
 Onto lighting... We've decided to say goodbye to our upcycled pendant light that we had hanging. It's been a great light for us, but I've never loved it. For the new lighting, contenders are: 1, 2, 3 and 4. If price wasn't a concern, this beauty from Anthropologie would come home with me.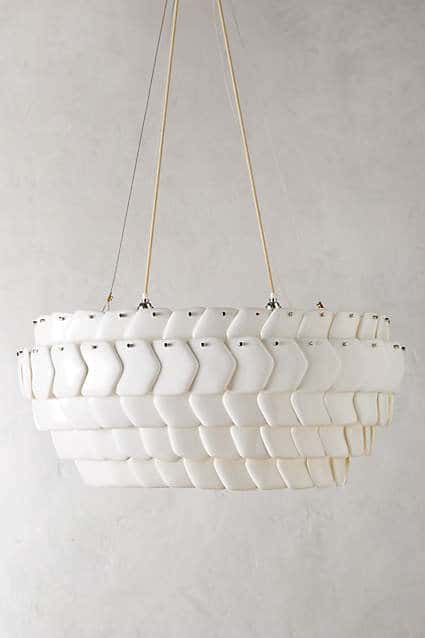 I'm hoping the artwork can pull everything together.
I love this foil-stamped piece and think it will look really good paired with this and some sort of DIY art. The highland cow art that my hubby painted will steal the show as the the main piece. I love that piece so much!
I still have so much to figure out, but it will come in time, right?! I didn't even talk about a few DIYs that are going to happen in this space, but I will next week.
So, all in all... what do you think?