You guys, I'm totally C.R.A.Z.Y! When I finished the One Room Challenge back in the Spring, I told myself that I'd be crazy to do it again. Well, I'm at it again and this time I know I'm plain crazy. In the midst of trying to tackle the kitchen and my busiest season of work, I'm throwing in a dining room makeover. I'm not talking about formal dining room, but our eat-in kitchen space. It doesn't need a ton of work but I have some pretty awesome plans that do require work. Does that make sense to anyone other than me?
Before I get too far, let me back up and explain what the One Room Challenge is for those of you who might not know about it. The One Room Challenge (ORC) is hosted twice a year by Calling It Home. Designers and bloggers come together to tackle a room over the course of six weeks. It's really exciting to be watching all the rooms come together and the progress posted on each room each week. The usual posting schedule will be on Thursdays, but I have a prior post collaboration for this Thursday so you get it a day early.
So, are you ready to see my space?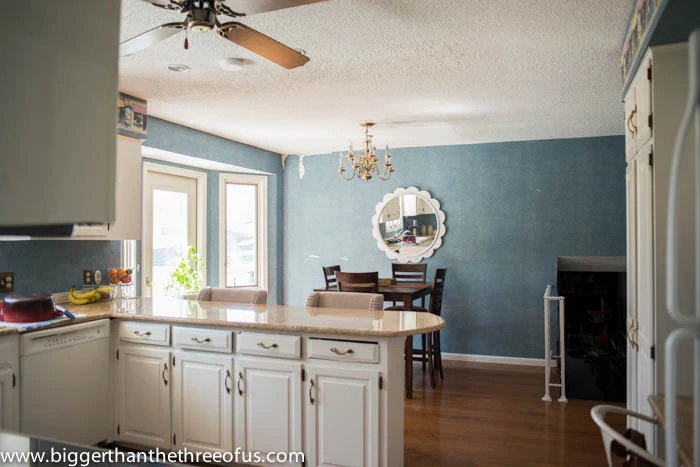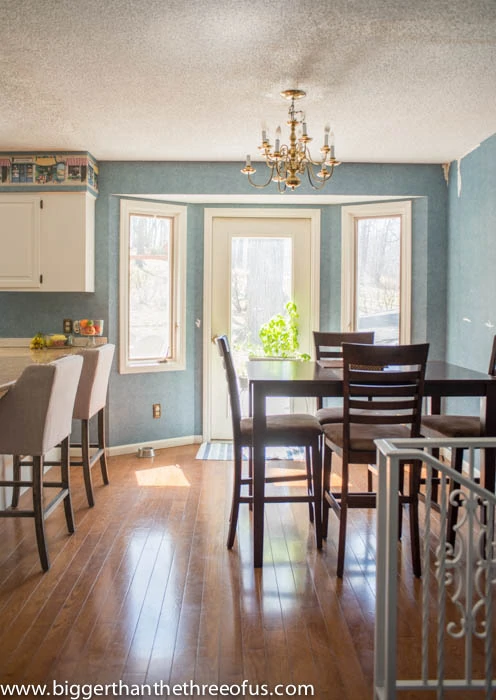 Bad, right? That's how we lived with the space the first year and a half.
I decided to start working in the space, and by working I mean, selling the furniture that we had and finding a more modern table. That's as far as it went.
Last year, we got busy with the wallpaper and after lots of sanding and painting... we arrived at a blank slate.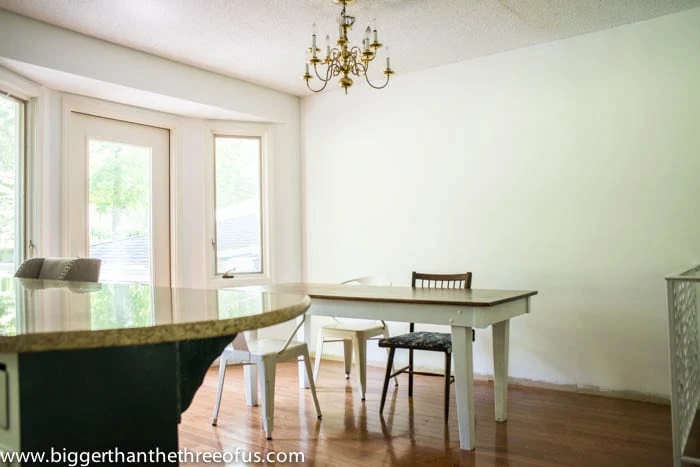 Random furniture, I know! Sometimes, when it rains it pours while thrifting. Although it doesn't look like it in this picture, this was one of those times. I had just gotten two mid-century tables and couldn't decide where to move them to. So, this table was just hanging out in our kitchen until I decided where they would really go.
Once I decided on the table, it didn't move. I recovered the chairs in a blue and white stripe but I was never really sold on it. It was just some random fabric that I had in storage.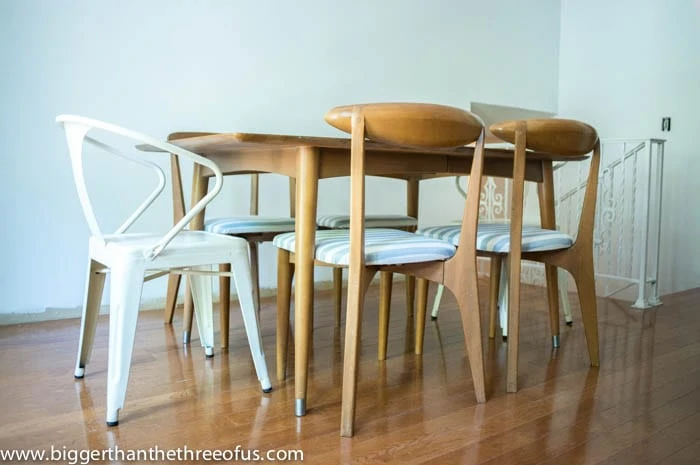 I thrifted a light and upcycled it to make it more modern. We hung that to replace the shiny brass chandelier that was originally in the room.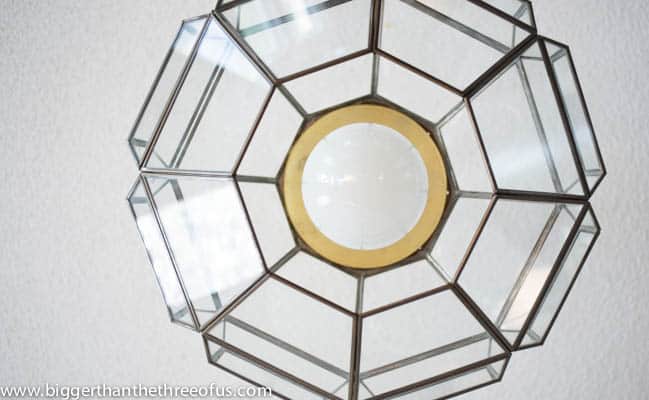 Neither one of us felt like the light was great, but it was better and cheap so it was ok.
At some point last year, I thrifted this rug for $10.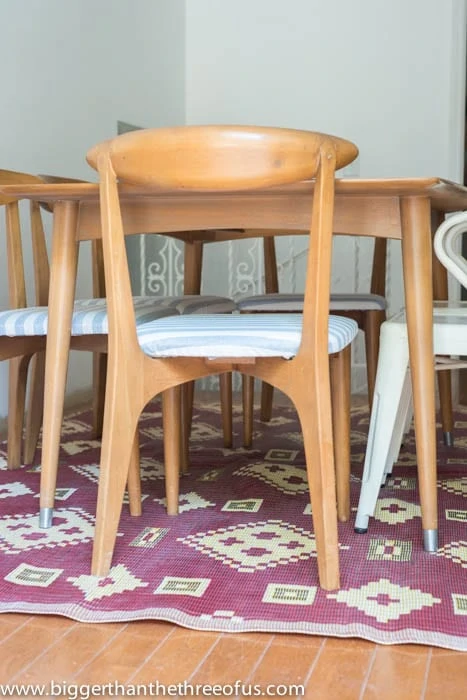 It stayed for awhile and then I decided that I didn't like it. I sold it for $15. So, no loss there.
Around the same time as the rug, I decided that black trim would look good. So, we got to work and painted the trim and the door.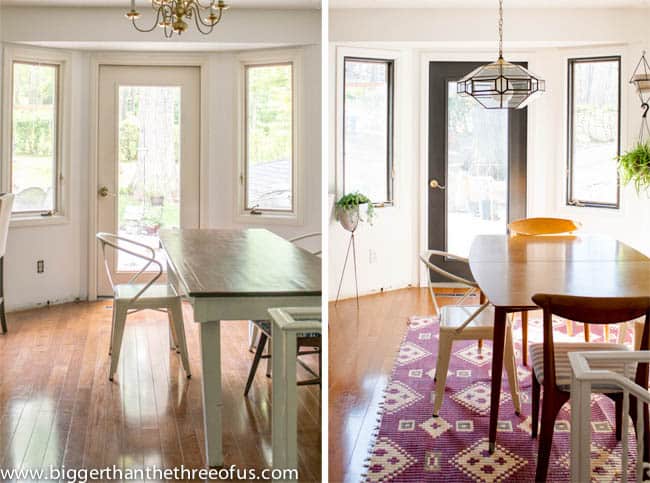 I really like the trim change and think it totally helps the room.
So, that's a bit of a walk down memory lane. Thanks for sticking with me! I'll be back next week with my design plans and hopefully some type of progress. If I know one thing from last go around, it's that I HAVE to make progress every week so I don't fall behind.