One of the things that I hear when I do a room reveal is, "I love that but could never make it." Sometimes, I wonder why commenters and friends don't want to spend the time figuring it out and then I remember that, sometimes, the effort to learn something out of your skill set isn't worth it. It's not a good thing, or a bad thing. It just is. For example, I don't know the first thing about how to wire our house for fast internet. Yep, don't know and don't care. I would rather have my hubby do it or pay someone to do it than to actually learn myself. So, that mindset got me thinking about our guest bedroom. There are quite a few DIYs and quite a few thrifted or upcycled pieces in there. Well, what happens when someone wants an eclectic modern bedroom but doesn't want to do the DIYs or shop around at the flea markets? I decided to create a little cheat source list for those who just want to click and buy. Yay. Hope you are excited!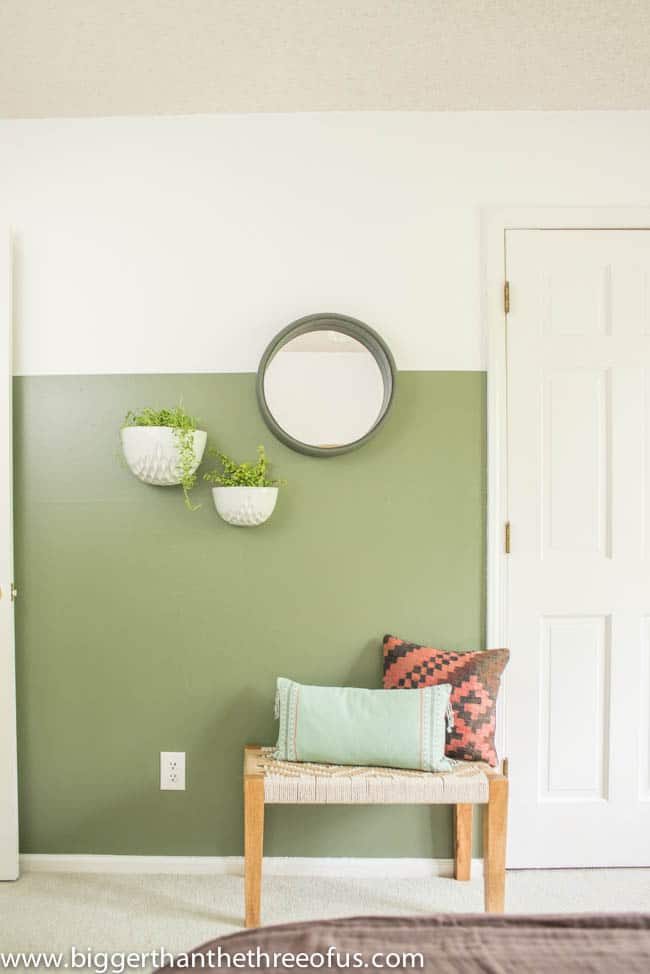 I didn't get exact sources for most of the items, but I did find very similar ones.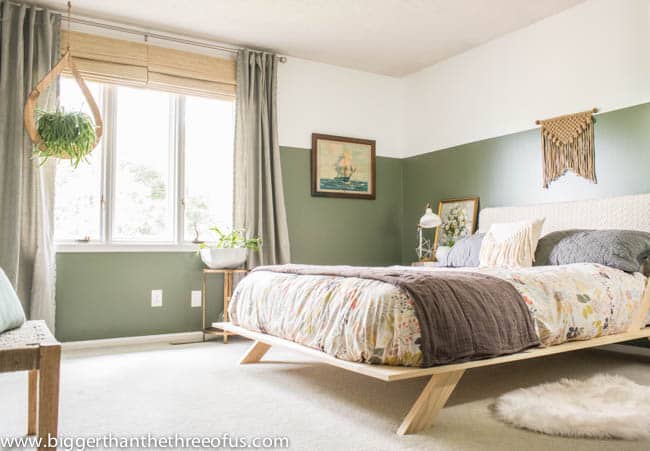 Ready to see? Get ready to click and buy because some of these (alright, quite a few of them) are better than what I have in my room. I'm trying not to be jealous. =)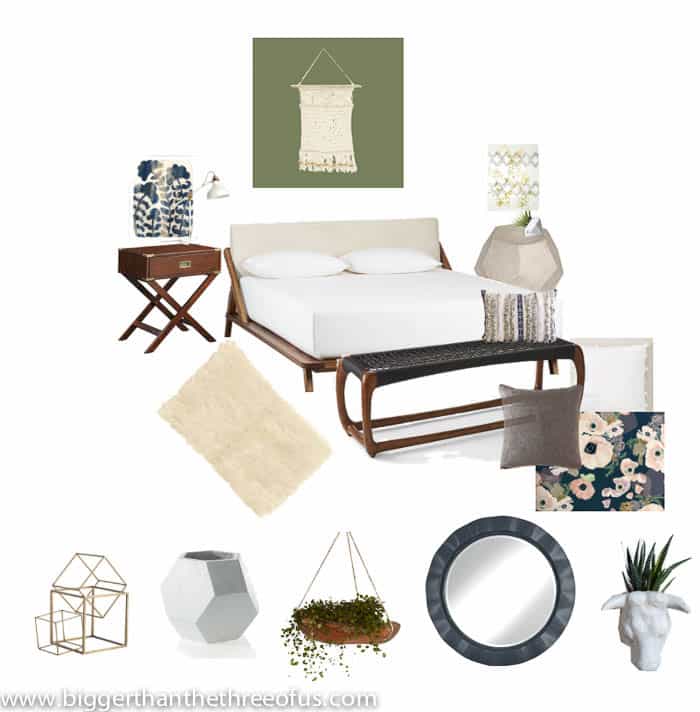 Bed – Bench – Campaign Nightstand – Work Lamp – Blue Art – Rug – Wall Hanging
Duvet – Grey Pillow – Tassel Pillow – Moroccan Pillow – Artwork – Gem Planter
Cement Table – Brass Cubes – Geometric Planter – Hanging Planter – Mirror – Wall Planter
If you were going to DIY only one thing from the room and buy the rest, please DIY the hanging planter. It's just so good.