Happy Labor Day! Hope you are doing something special with all your friends and family. We went to the lake on Saturday, chilled on Sunday and today we are hoping to take a picnic to a park. It seems like there's not much family-time these days since school has started. Anyways, I'm just popping in real fast to share a shopping board that matches Greyson's Modern and Bright Boy room reveal. Basically, if you aren't a hardcore DIYer or just like a certain feel or product we have, then this mood board is for you!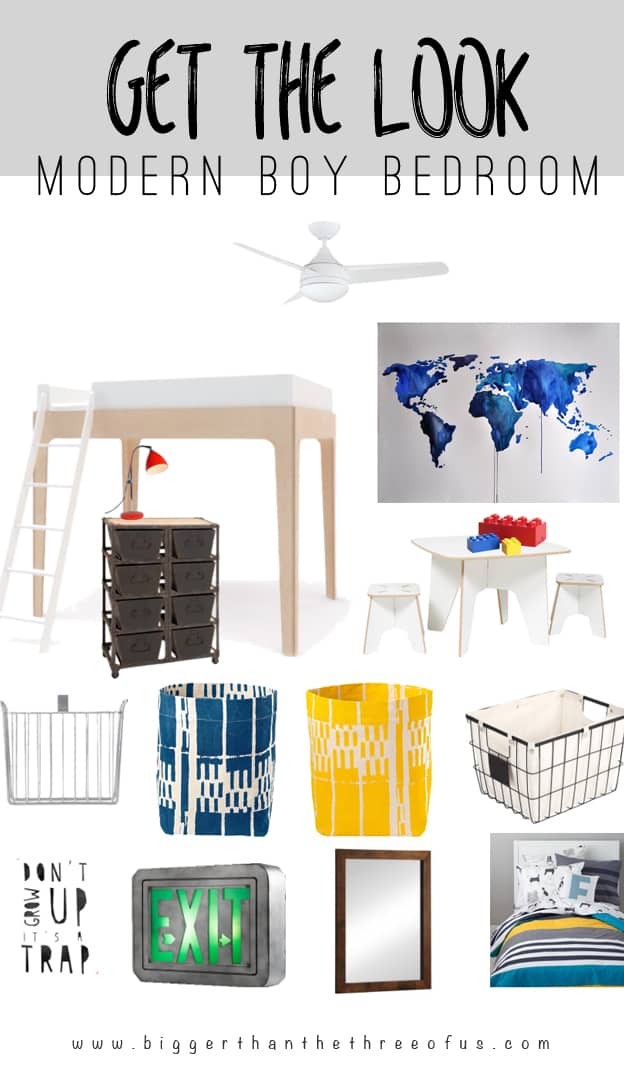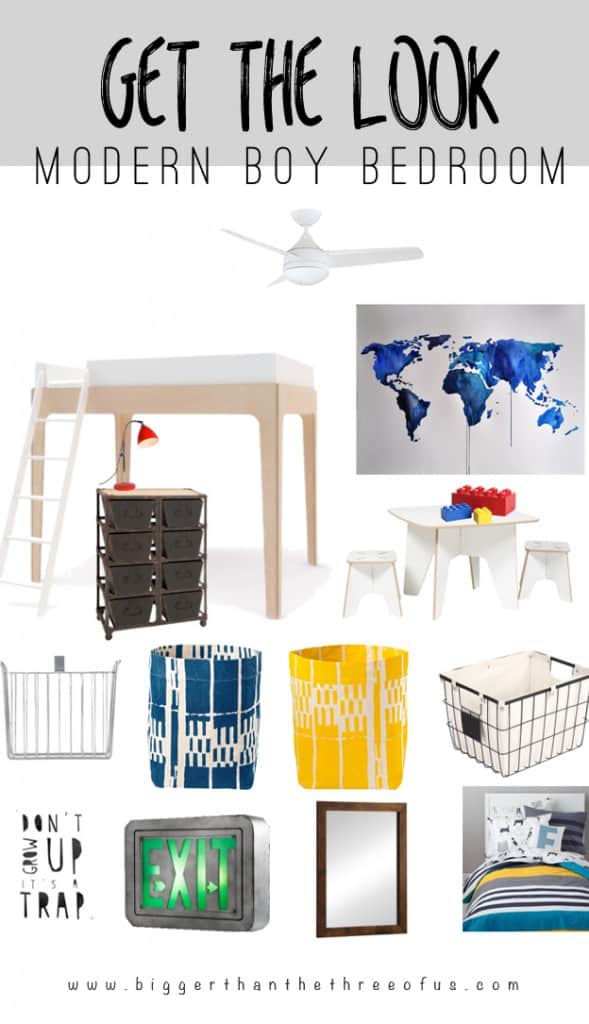 Of course, there isn't a standard loft that you can fit in your closet nor is there a personalized magnetic map wall that you can just roll on, but I think the options on the board are pretty cool!
Loft - Map - Table and Chairs -  Task Lamp - Metal Cabinet Organizer
Wall Organizer - Colorful Canvas Bins - Metal Bin
I think that wraps up Greyson's Big Boy Room Reveal. Yay... onto another room. =)
p.s. If you missed the Before/Progress of the Room check that out. It's pretty hilarious.