Sharing tips for hiking Lower Calf Creek Falls including how long it takes to hike, swimming calf creek falls and more!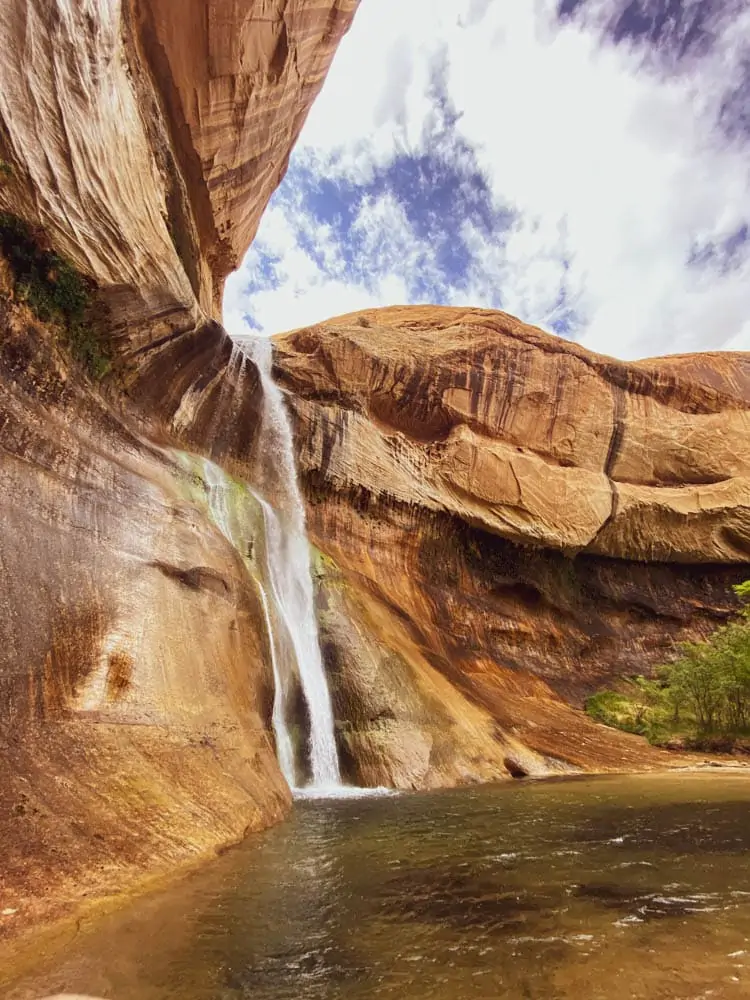 After we enjoyed a great three days in Moab, the plan was to head to Bryce Canyon and stay two nights. Driving from Moab to Bryce, we knew there were options for hikes to add in and decided to hike the Lower Calf Creek Falls Trail.
The Calf Creek Campground is about 200 miles from Moab and took us about 3.5 hours to drive to. There's some interesting terrain changes over the course of the trip and some lookouts to stop at.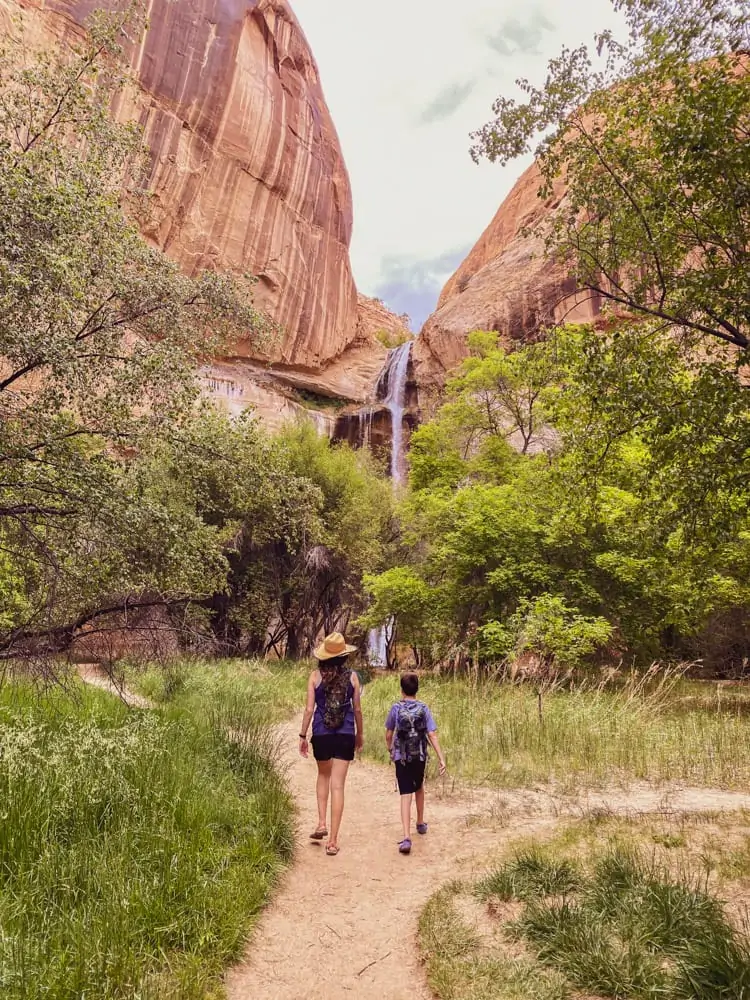 The calf creek falls Utah trail is in Grand Staircase Escalante park. We didn't have extra time to do much else in Grand Staircase Escalante but we were so glad that we chose to do the Calf Creek Falls!
Getting to the calf creek campground was really easy. There were lots of parking spots at the campground and bathrooms! There's a $5 entry fee to park at the campground and hike the trail. You'll need cash for the entry fee.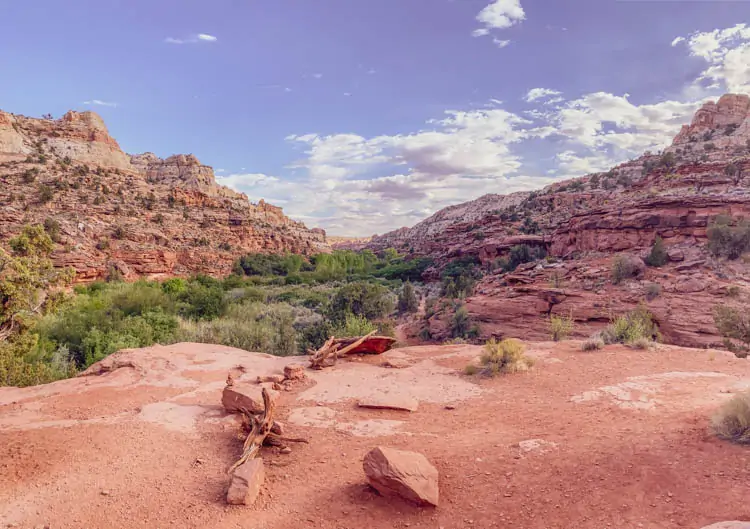 We got to the calf creek campground around 1pm for our hike. The Lower Calf Creek Falls is an out-and-back trail that is just over 6 miles. The hike is mostly in full sun and you are walking through deeper sand for the majority of it. Be prepared if you are starting later and it's super hot. If possible, this hike would be best early morning or later in the day.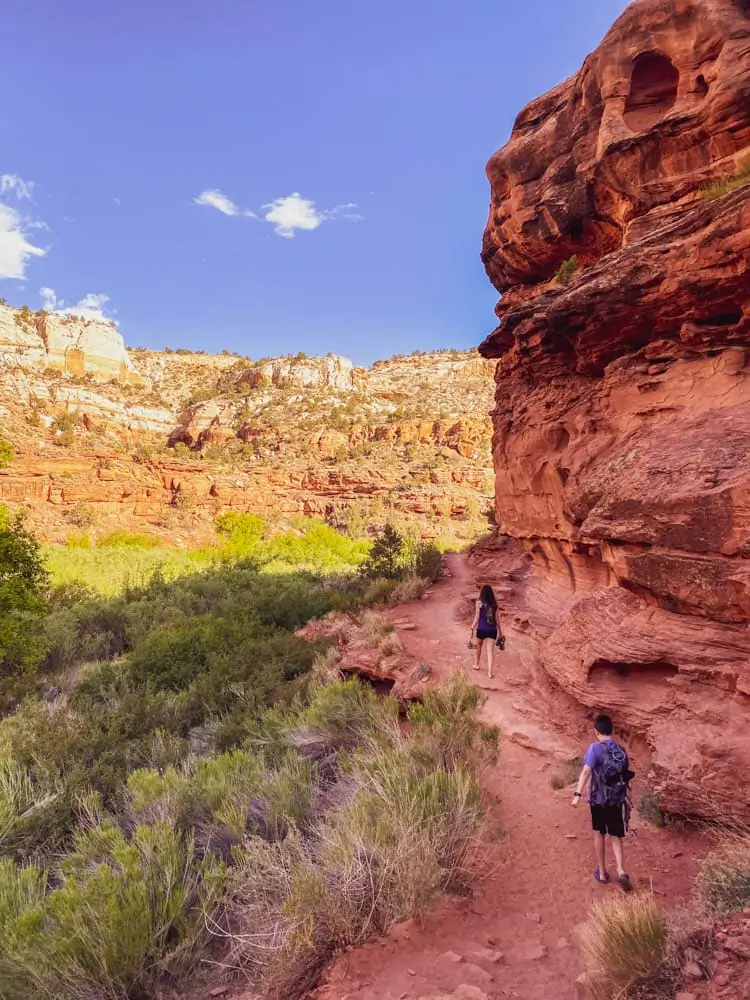 How Long Does It Take To Hike Lower Calf Creek Falls?
If you are hiking down to the waterfall and back, then around 3-4 hours.
Can you swim in Calf Creek Falls?
Yes! There's a decent-size pool under the falls to swim in. It's cold at the base of the waterfall where the water is deeper. Whether you swim up to the falls or just wade in the pool around them, it's a picturesque spot to relax and have a picnic lunch.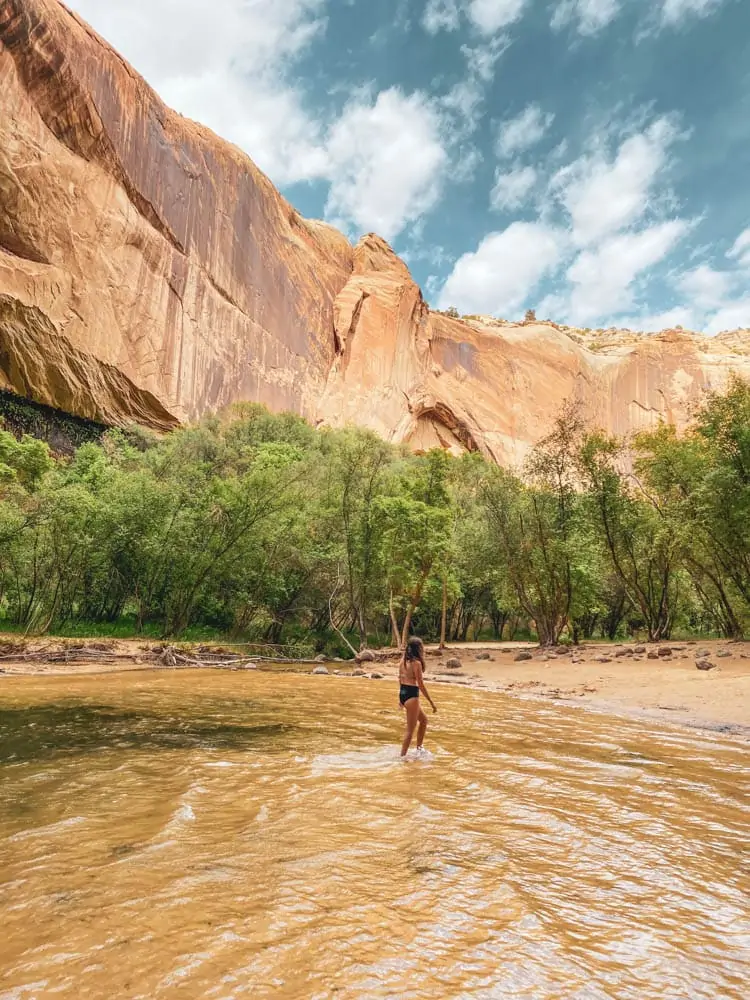 How hard is Lower Calf Creek Falls Hike?
We would say that the hike is easy to moderate. The difficulty in this hike is that there's no shade. If it's hot, you are going to be hot and the sand will be hot. There's also the issue of walking through the sand. The sand is deep and hard to walk through. There's almost no bouldering or obstacles in this hike, it's mainly the issues with the deep sand and the heat.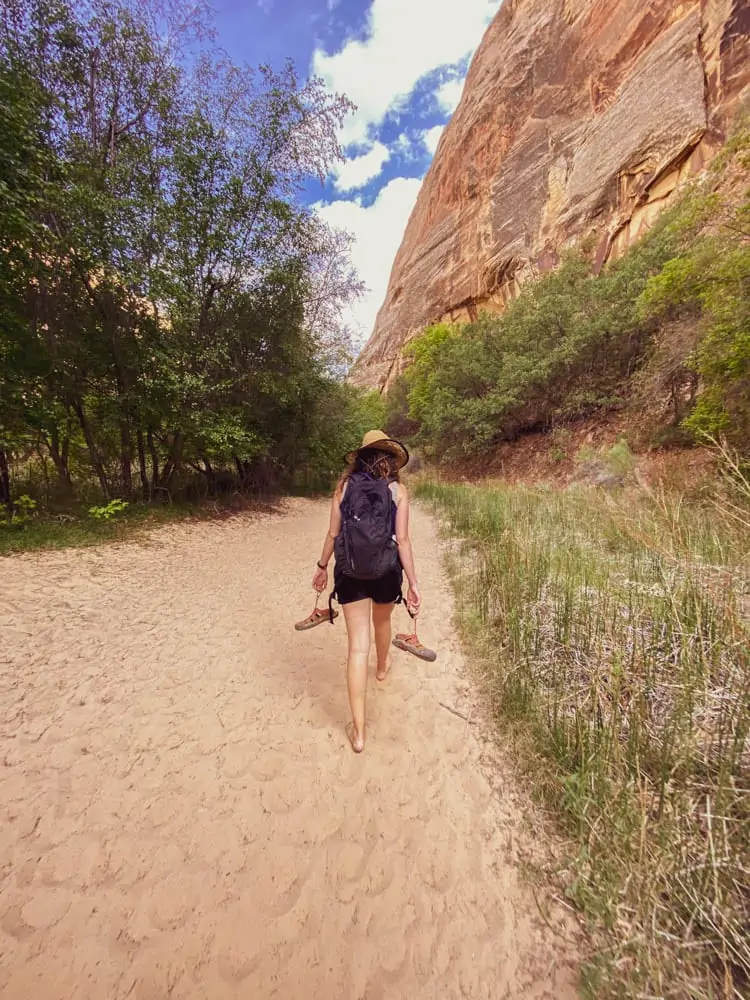 With two small breaks, our eleven-year-old did fine. We saw other people hiking with baby carriers and they seemed to be doing the trail fine as well.
If you are looking for hikes in the area, definitely do this one! We are water people and definitely love hiking to waterfalls that you can swim in. This one was perfect for that. Plus, the beaver ponds and the pictographs on the hike were cool, too.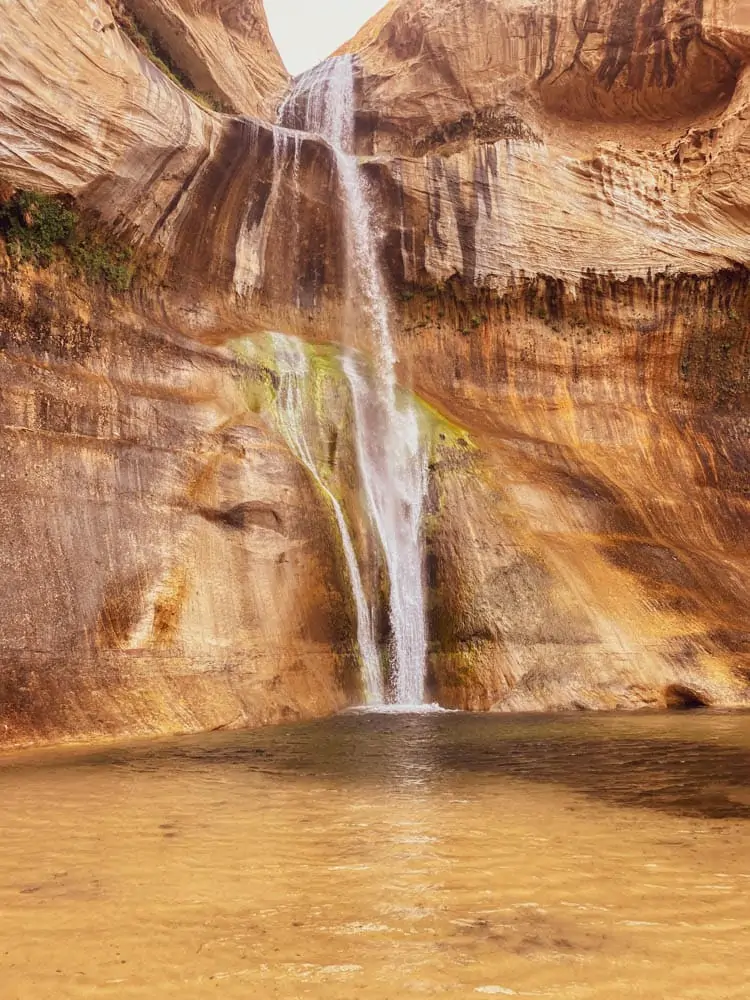 And, a note on hiking in Utah in general. We used AllTrails everyday. Although this trail is clearly marked, we found it to be a good idea to download the map on AllTrails before heading out.
Next up on the Utah itinerary is a post on Kanarra Falls; which was, by far, our favorite hike of the whole trip!