If you are new here, you are popping in on a two part series on holiday traditions and how to seamlessly incorporate Christmas decor into your home.
Last week, I was lucky to have Chelsea from StyleMutt Home on the show. She chatted about the tradition of opening stockings (which we definitely had a good chuckle about) and about cooking a casserole on Christmas morning. We wrapped up the end of the show with her chatting about her minimal take on Christmas. If you missed that episode, you'll definitely want to tune in.
This week, I have Shelby Goodman, from the Honeysuckle-Designs, back on the show. She was on a few weeks ago chatting about intentionally living as a design creative and a mom of three boys.
For this episode though, we are talking about holiday traditions and she almost had both of us in tears.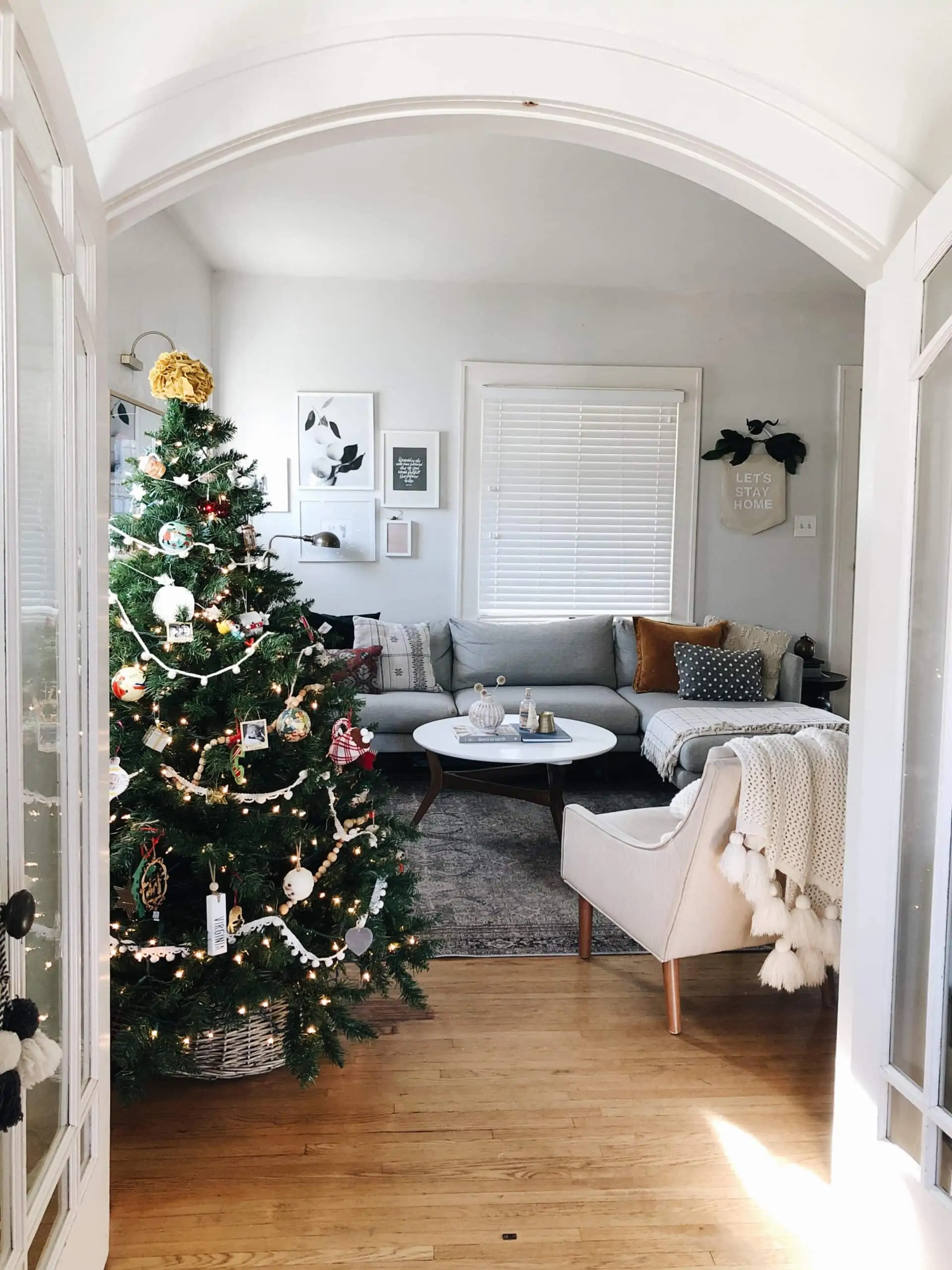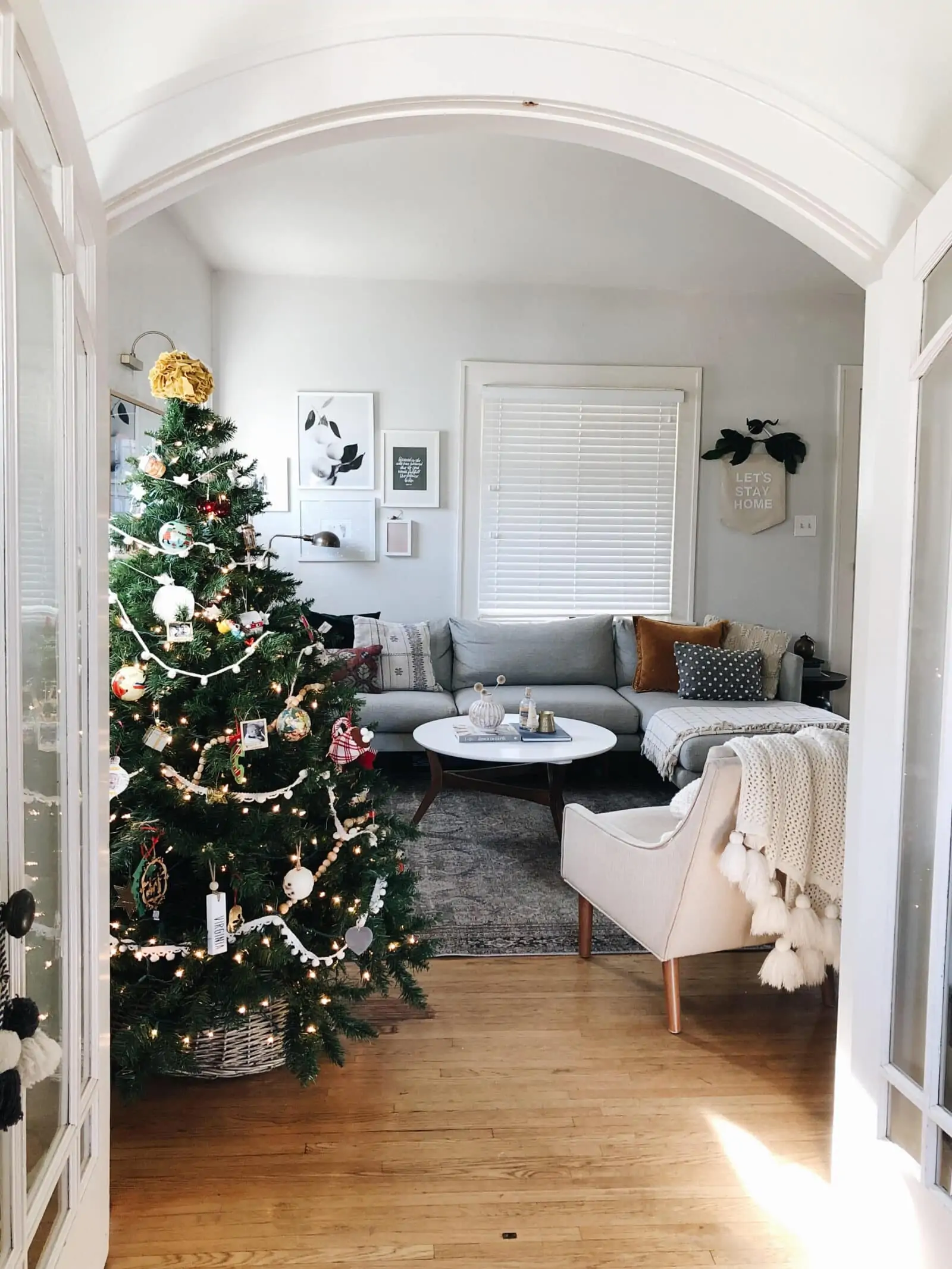 Holiday Traditions with Shelby Goodman
Christmas as A Child
As a child in her family, each person would open gift slowly and intentionally from the giver. Not a free for all style. Each person really honors the person who gives you a gift.
As an adult, she carries that same gift opening tradition forward in her own family.
Holiday Traditions
Every Christmas Eve, my husband writes a handwritten note to their children and to Shelby. He puts the notes in an ornament on the tree and then reads the letter each Christmas morning to each person.
It's a reflection of the last year. Where they've grown and what they've experienced. Shelby said it's always a beautiful moment and one she knows she will always cherish.
Seasonal Winter Decor Instead of Christmas Decor
Shelby says that she loves Christmas and love the holidays but never wants decorating to feel like a chore.
I'm more of a wintery-y decorator rather than Christmas decorator. Pieces that can live on after Christmas is more the way I go. 

Shelby Goodman
Make sure to tune in to hear how she keeps a reign on the amount of seasonal decor she has, what she loves to decorate and more!