Learn How to Plan a Gallery Wall including what type of gallery wall might be perfect for your space, how to hang your gallery wall and more!
On today's show of the Your Home Story podcast, we are walking you through lots of different types of gallery wall displays. You'll leave the show feeling empowered to put up your own gallery wall whether that be a symmetrical grid style or free-flow.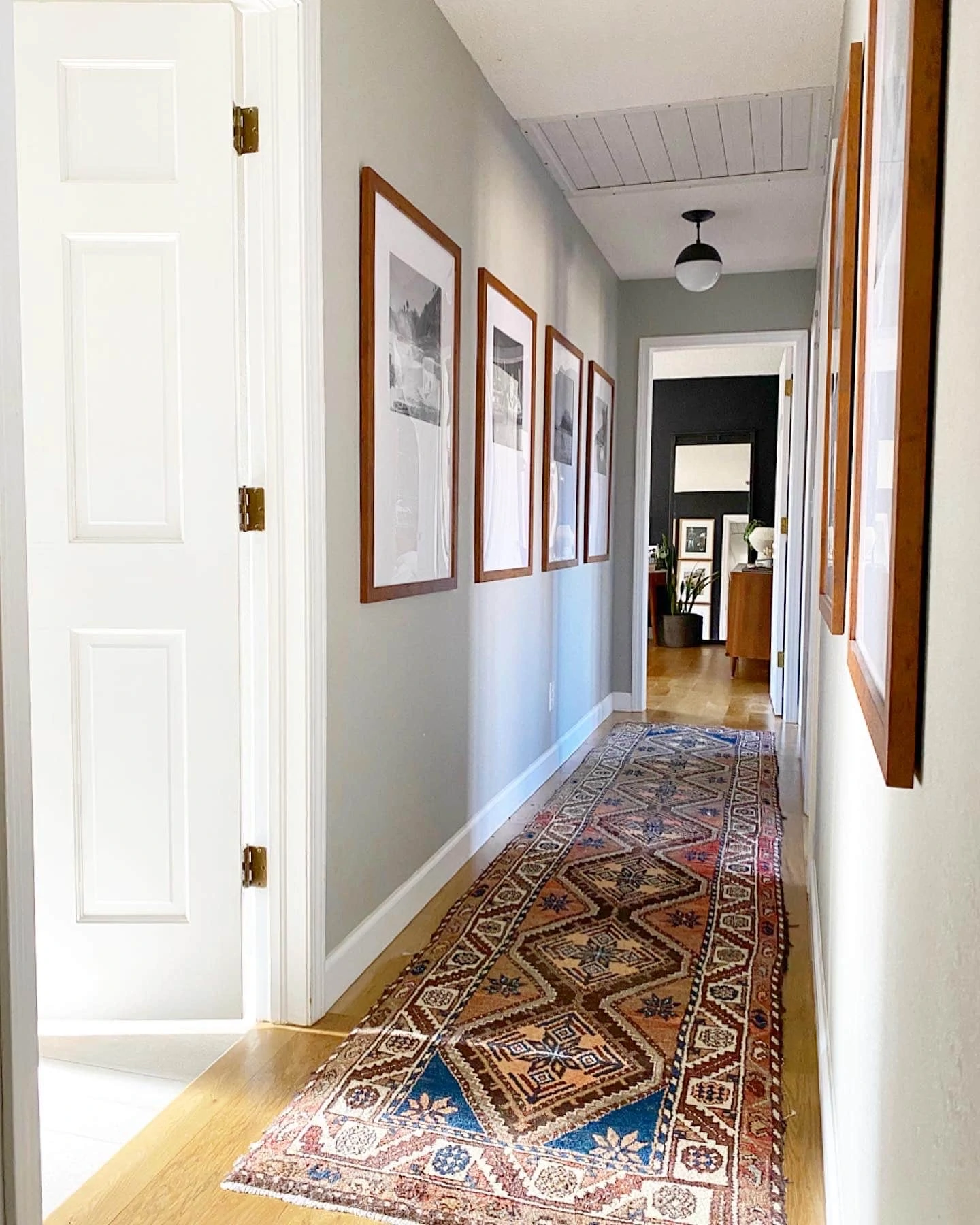 Listen below or find us on your favorite podcast app: iTunes, Stitcher, Spotify, GooglePlay and Overcast
If you love the look of gallery walls but are scared to try to put one up, we are here to help! We are breaking down the confusion on frame sizing, how to pick art, how to decide on photographs, whether your gallery wall should be symmetrical or 3D, and much more! Join in as we give handy tips for installing your gallery wall and whether or not your gallery wall should be the focus of a space or just add to the space.
*Affiliate link below.
In our chat, Ashley mentioned a great modern bookcase that she scored at the Goodwill and then shared about her large gallery wall that she used to have in her living room. Still want to know more about determining frame sizing for your wall? Use this handy gallery wall how-to to help you plan your next gallery wall!
Find loads of inspiration on gallery walls on this gallery wall board on Pinterest.
Ashley's new

travel gallery wall

in her master bedroom.

See Suzannah's 2013 dining room gallery wall

here

See Suzannah's 2017 dining room with multiple art pieces

here
You can find us on our blogs or connect with each of us on Instagram. Suzannah is @suzannahstanley and Ashley is @biggerthanthethreeofus. We'd love to hear your questions and thoughts! Join our Facebook group here and email us at [email protected].