I really wanted to show progress pictures on our bathroom, but plumbing problems got in the way. Seriously, anything to do with water or electricity is just the pits in this house. Anyways, I hope I can show you some of the bathroom progress next week. Also, sorry for being MIA this week. We had friends from Columbia come and stay with us. We did two crazy fun-filled days with three kiddos under four. We had a blast, but all of us were seriously pooped after so much fun.
So, what did we paint you ask? We got Greyson's room painted (plus another room but I won't spill the details on that yet!). I went with Benjamin Moore Decorator's White. I wanted a neutral white because I want to be able to pull off the crazy bold colors in the curtains (without going crazy myself).
Before (baby blue gray tone):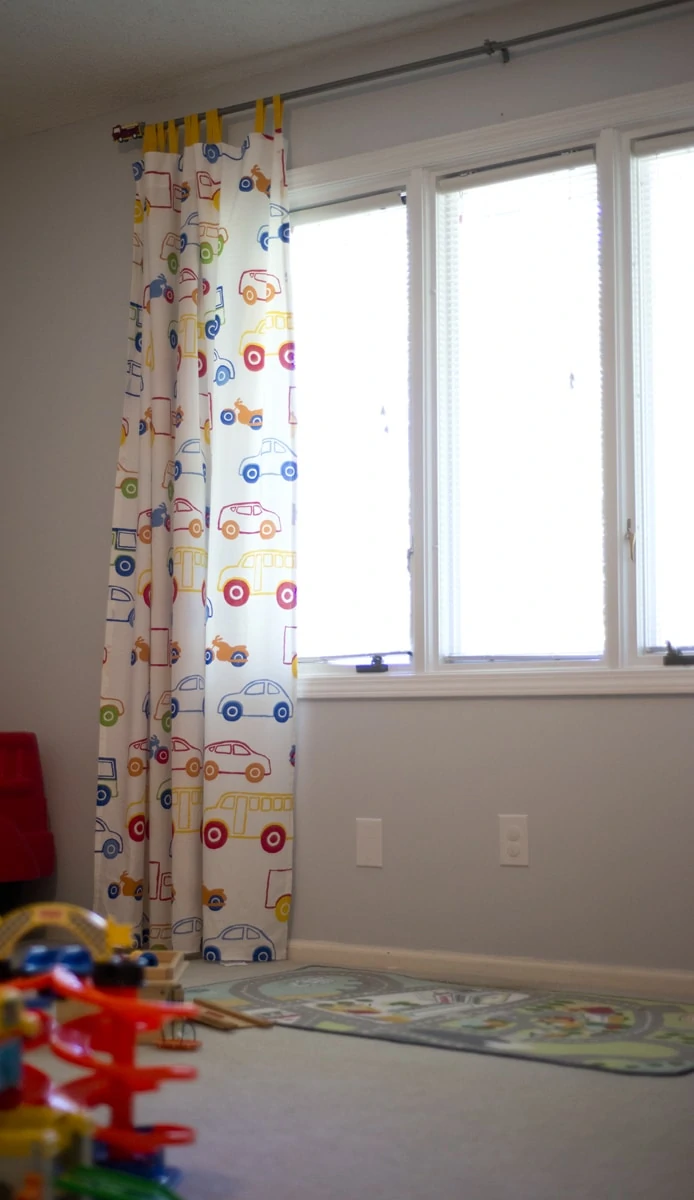 After: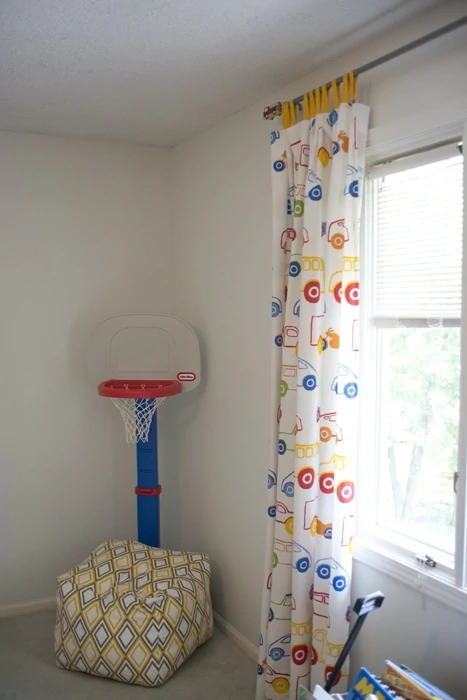 Not a huge difference, but you do see it.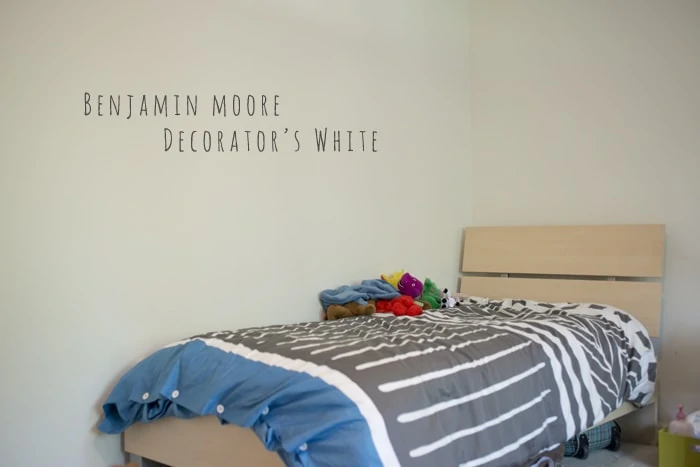 I'm slightly underwhelmed with the paint color. I feel like it pulls blue a little too much, but I'm living with it. I'm hoping that it will be more of a cool white when I get the rest of the components working cohesively in his room. Cross your fingers for me.
Oh and if you follow me on Instagram, you might have seen me dig something out of the garage; that something being a wagon.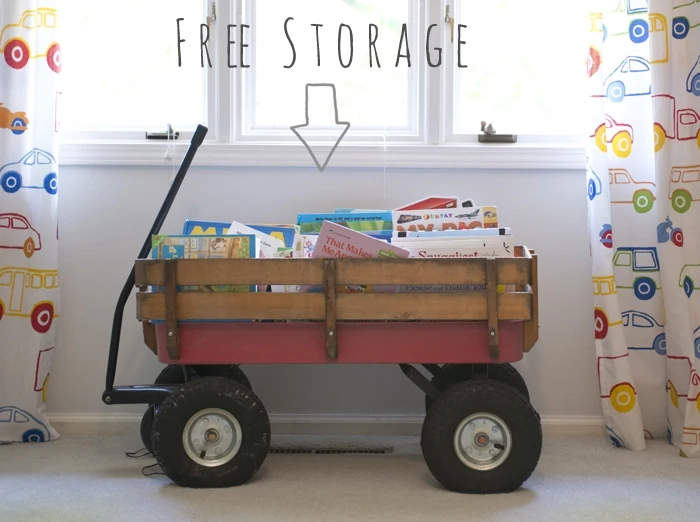 It's holding books right now, but that may change once we get a few more pieces of furniture in the room. I could see it holding duplos, cars, buses, etc.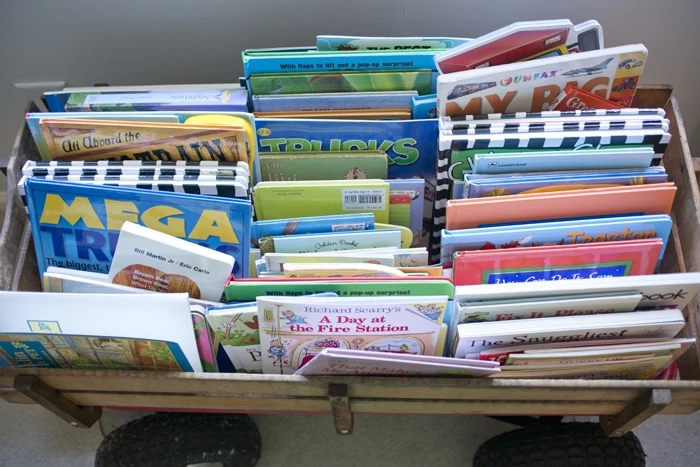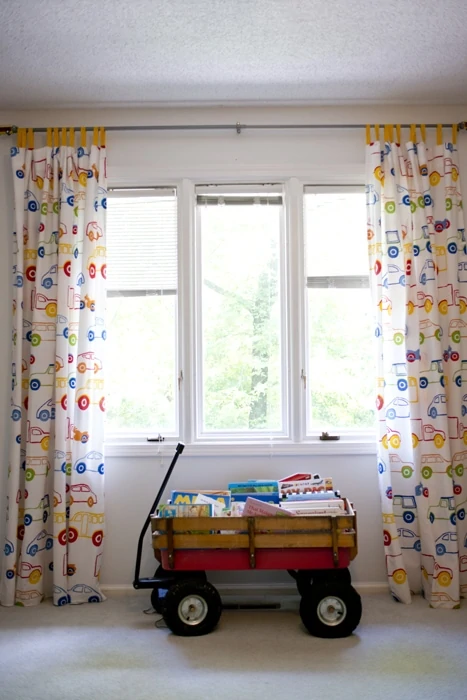 Oh and one more thing, remember those roman shades I was talking about possibly putting up in the room? Well, it took buying three different sets of them, but we settled on a pair. It's all about little things, right?
Hope you all have a great weekend. Luke and I are child-free, so if you don't see some amazing progress being made, please kick me. =)