Black window inspiration to help you decide if black frame windows or black window trim are a great fit for your home style.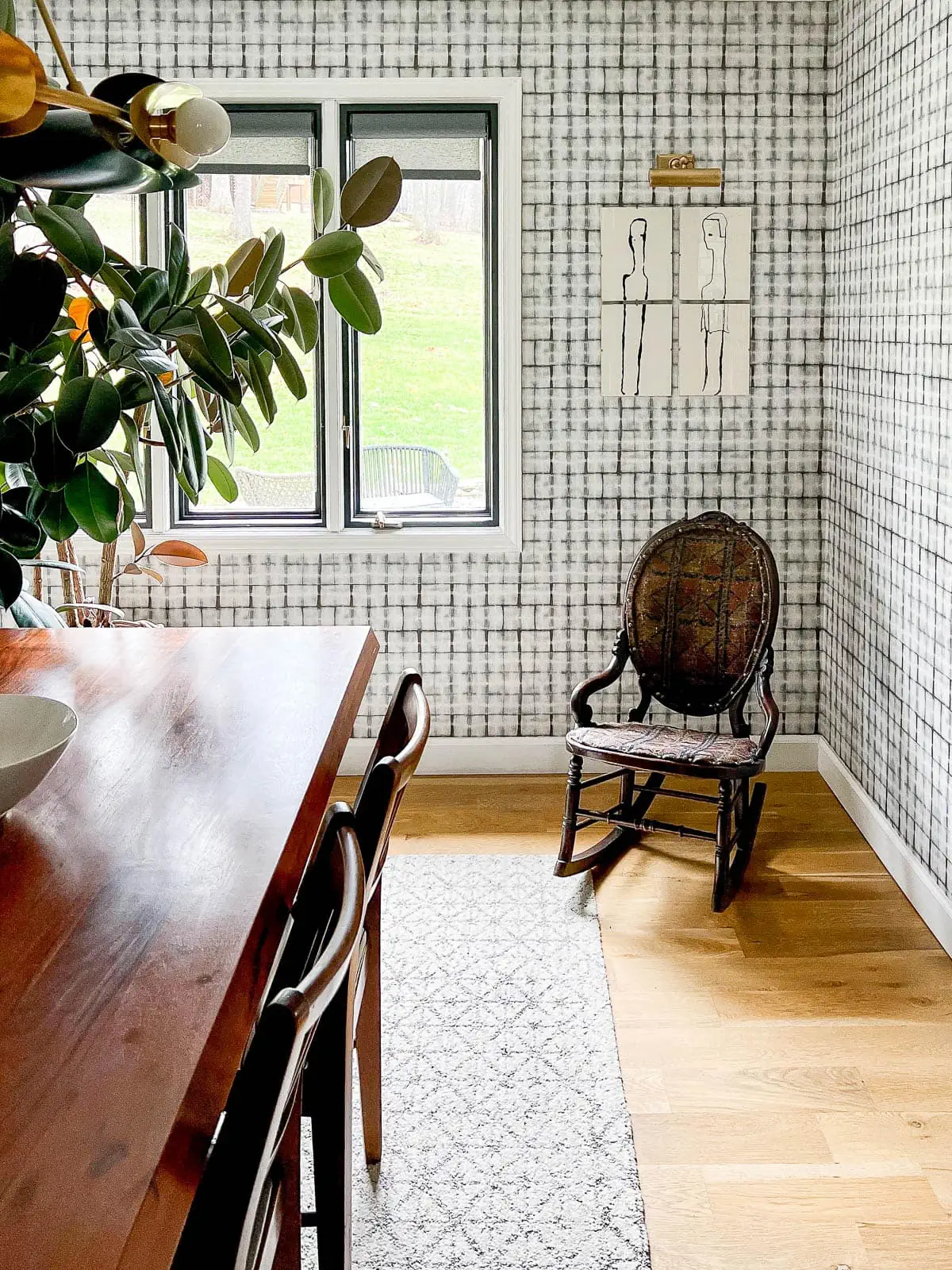 Debating Black Windows In My Home
Years ago, I hemmed and hawed over the idea of painting black window frames in my kitchen. We had white wood interior trim and it felt like a big project to commit to going to black interior windows. Well, eventually, I decided that our eat-in kitchen desperately needed some contrast and interest and paint is by far the cheapest way to add that.
Before I really even knew my style, I decided to do two black windows and a black door for my eat-in kitchen. Here's the before when we moved in: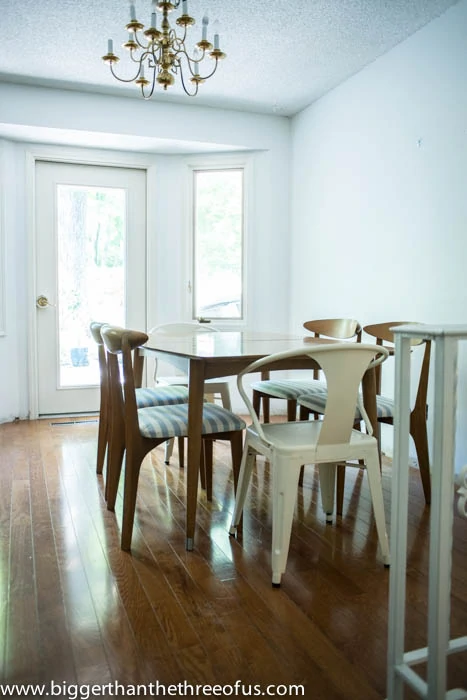 After many years and other projects, here's the after of the black trim windows:
I realize that the before/after of my black interior windows aren't great because there's so many other things that have changed. That being said, I really think that adding contrast with a black window or black accents can be such a good starting point in creating interest in a space. I loved the look so much that I also went for black interior windows with white trim in my dining room!
I wanted to show you more examples of how this look can play out in other home styles.
5 houses with black windows to inspire you!
From traditional homes to eclectic home styles, you'll see that houses with black windows can add major charm.
Farmhouse white house black windows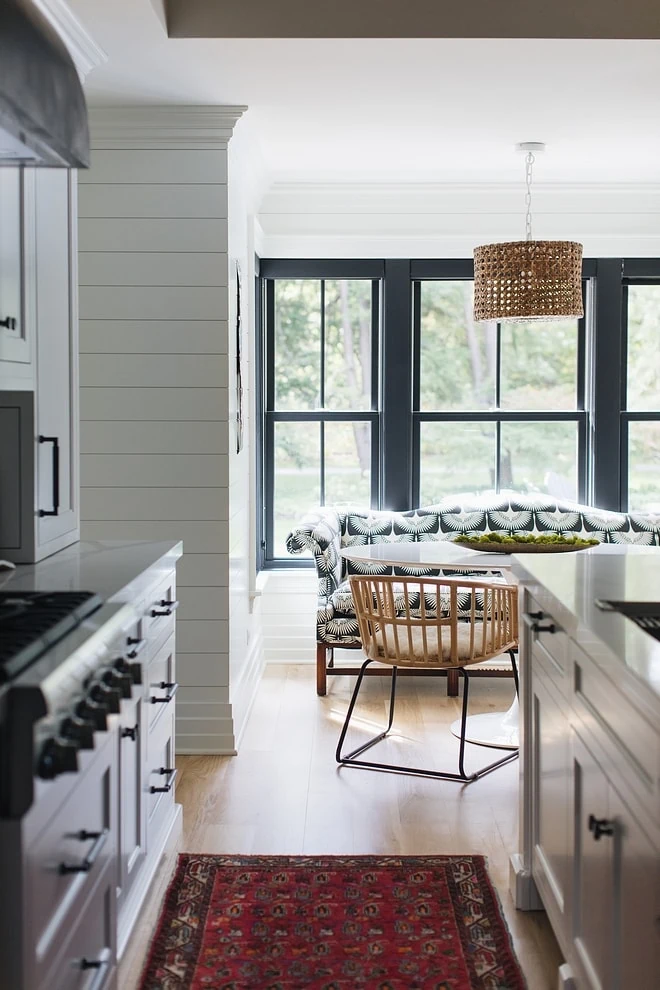 This house is really interesting to me because the windows are dark and they have dark trim, but it also has a second trim that is painted white. It's hard to see in this photo, but I find it really interesting!
A cozy eat-in kitchen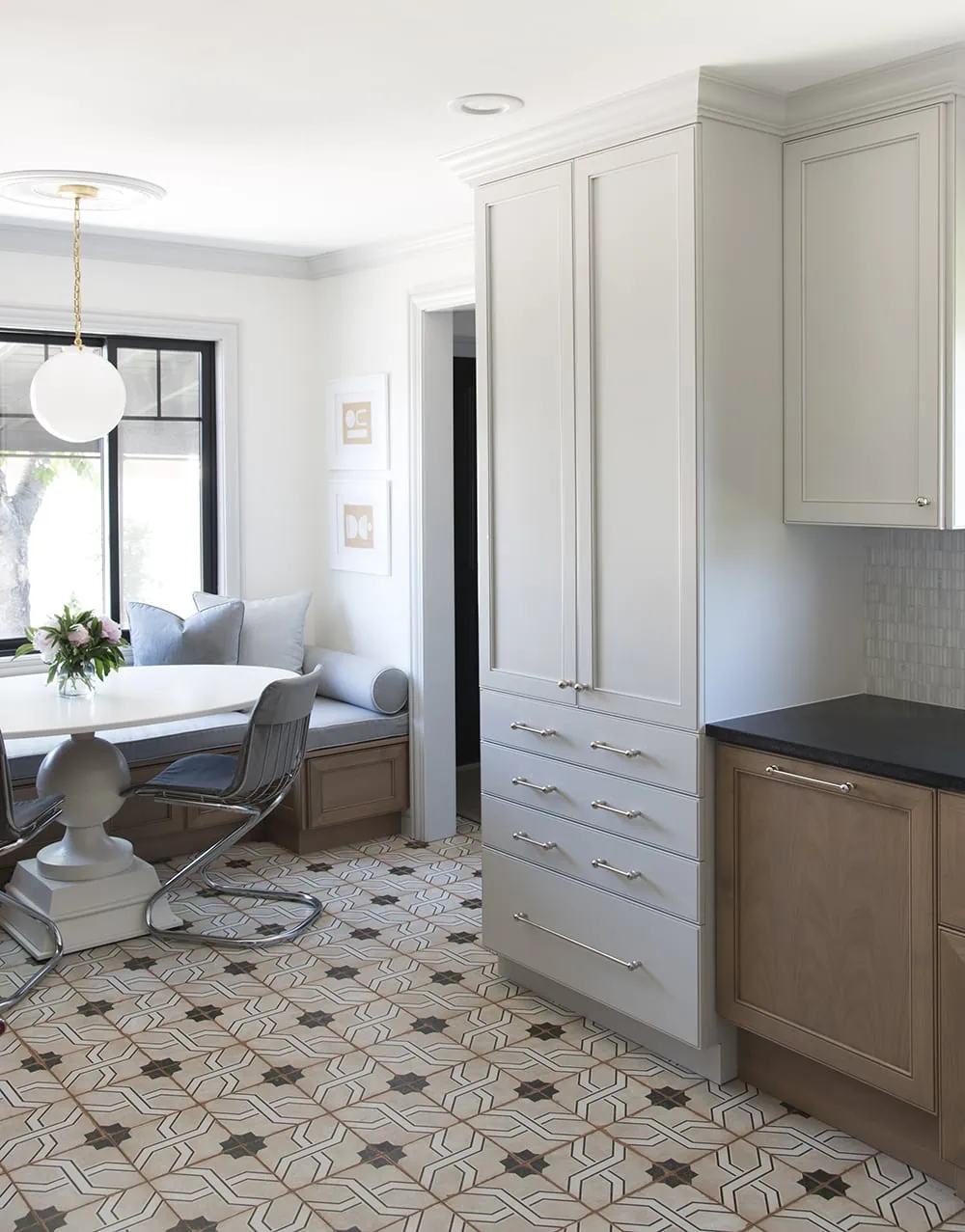 The subtle black frame windows in this eat-in kitchen really shine to me and help the space feel more cohesive by pulling out the black in the floor as well as the countertop.
A mid-mod kitchen to love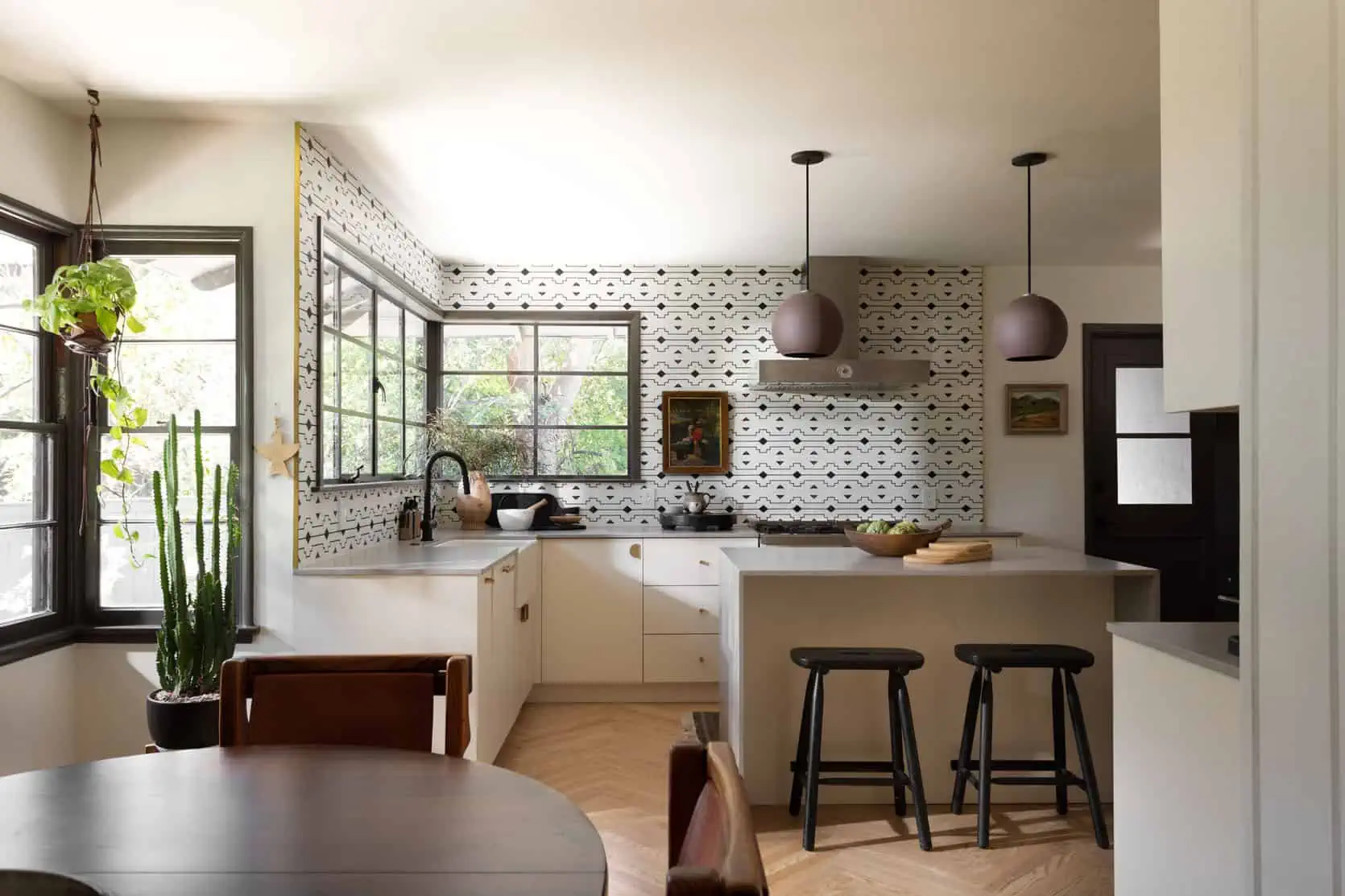 The black window frames in this space don't draw your eye because there's so much more to look at. I like the vibe and the added depth of the dark window trim in this kitchen quite a bit.
Black interior windows with white trim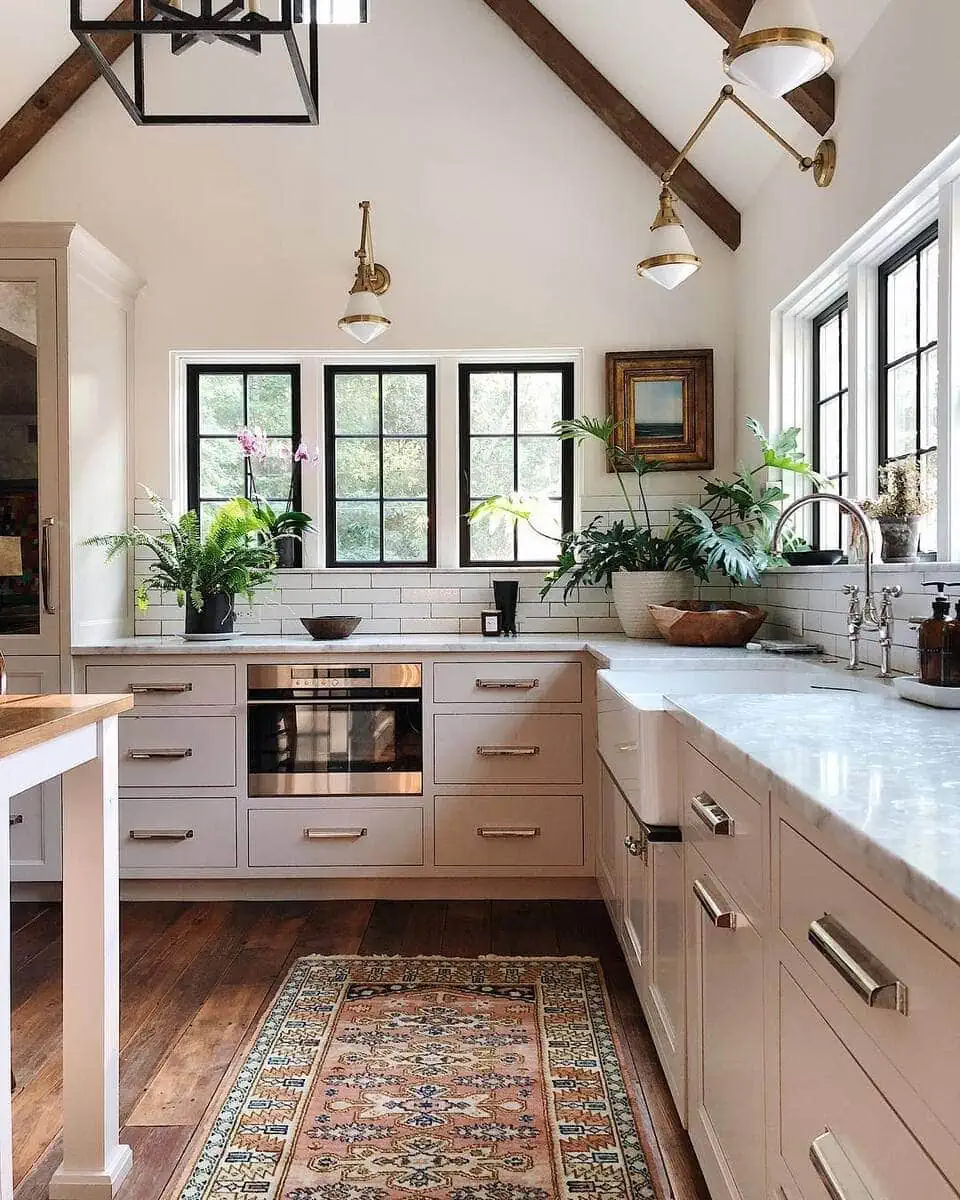 This kitchen remodel feels so timeless. The pairing of the dark windows and the white tile is a classic look and one that I always love. Add in the vintage accents and it gets even more interesting.
Wood kitchen with a black window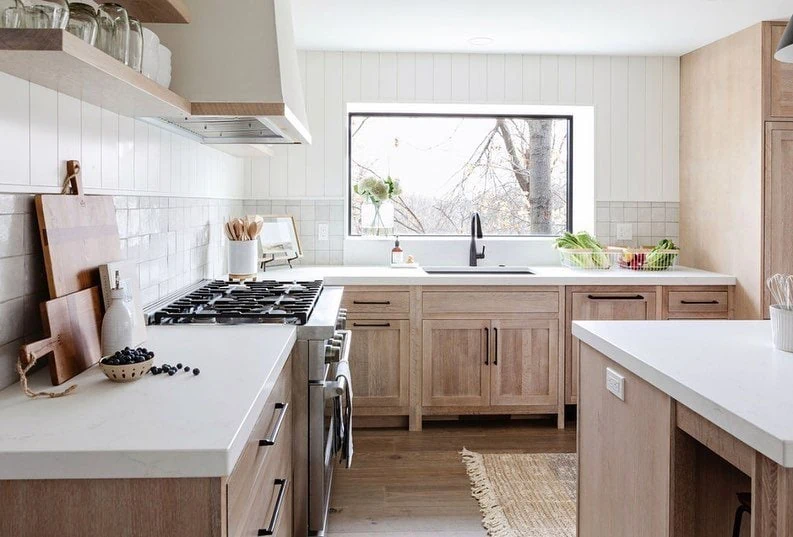 I love that the black around this window barely shows, it's like lipstick and I think that's what makes it such a subtle detail.
I hope you feel inspired to grab your paint brush and some good paint (I love Benjamin Moore Advance, for wood) and add some subtle interest to a space that feels like it needs it.
Or, honestly, if you are considering upgrading your windows first... depending on your space, you should consider enlarging them. Check out my post on enlarging windows, it really changed our space in the kitchen as well as our basement.
Black Window How-To Plus Exterior Inspiration
If you are considering painting your windows black on the inside as well as the outside, I've got some inspiration for you! Plus, learn how to paint black window frames.
The white house black trim exterior is a modern classic. Get inspired by adding modern black windows or read on for ideas on what you can do to your current white house.
See the difference of painting windows black and learn how to paint your own interior windows. Plus, details for painting vinyl windows, too.
Pin for later: