So, I've been MIA for the last week. I posted a quick update on Facebook, but I'll post here as well. An accident happened at the gym and my brother-in-law tragically passed away. It has been a complete shock to our family and so heartbreaking. He was in his mid-twenties. Luke's sister and him would have celebrated their five year anniversary on Friday. He was full of life and I think my favorite memory that I have of him just recently happened. Luke and I invited his family over for dinner last month and we were eating on our back porch. After dinner, the boys were doing 'tricks'. Greyson started it by riding his trike down the hill pretty fast and then it morphed into the older boys doing tricks. There might have been a bit of alcohol passed around at this time. Anyways, Luke did a headstand and flipped over. Wanting to outdo him, my brother-in-law started trying backflips. Anyways, he totally pulled one off and then face planted on the next one. It was hilarious and the whole family was just enjoying each other. I love that we have that image of him.
So, that's where I've been. We will be having family fly in and stay with us, so the next week or so might end up being light on posting. Just fyi.
Ok, so let's talk about our kitchen again. I've been thinking about ways to give layers to the kitchen and just the overall flow of the space. I keep going back to black windows and doors. I've been hesitant to commit to them, because I thought they would be all or nothing. But, I think I could ease into black (or dark charcoal in my house) by just doing part of them. So, let me show you.
I think I will start painting the door (not trim) dark charcoal and then leave it for a bit. Then, if I like it like I think I will, go on and paint the rest of the windows. I definitely don't want the trim painted charcoal, just the inserts.
Eventually, I would love to replace the windows along the back of the house. They are pretty big in general, but I think I would like to enlarge them, especially the one of the kitchen sink. Eventually, I would love to have super efficient windows like these Double Glazing Bedfordshire windows. That's not in the cards right now though, so I'll settle for updating the windows that I have.
Want some inspiration? I rounded-up some great dark windows and doors that have white trim, which is the look I'm going for.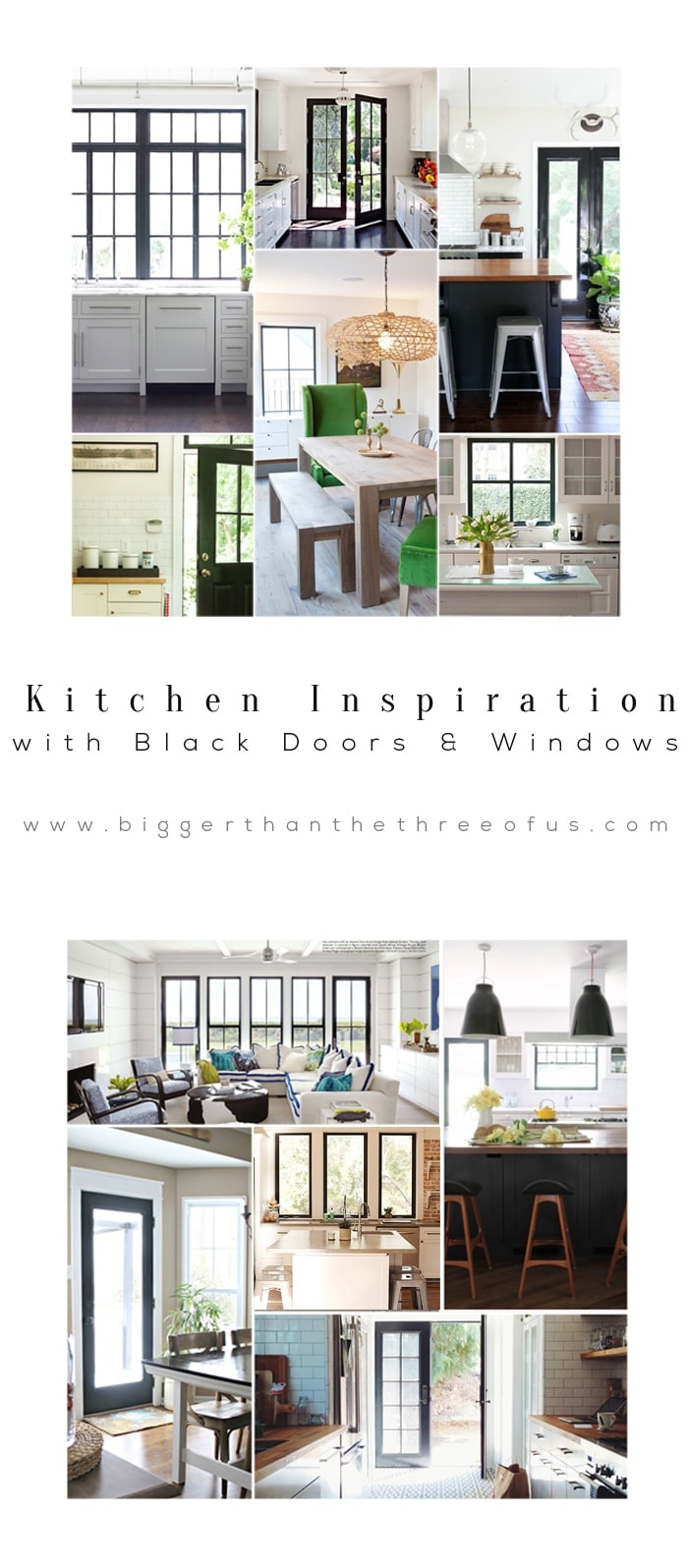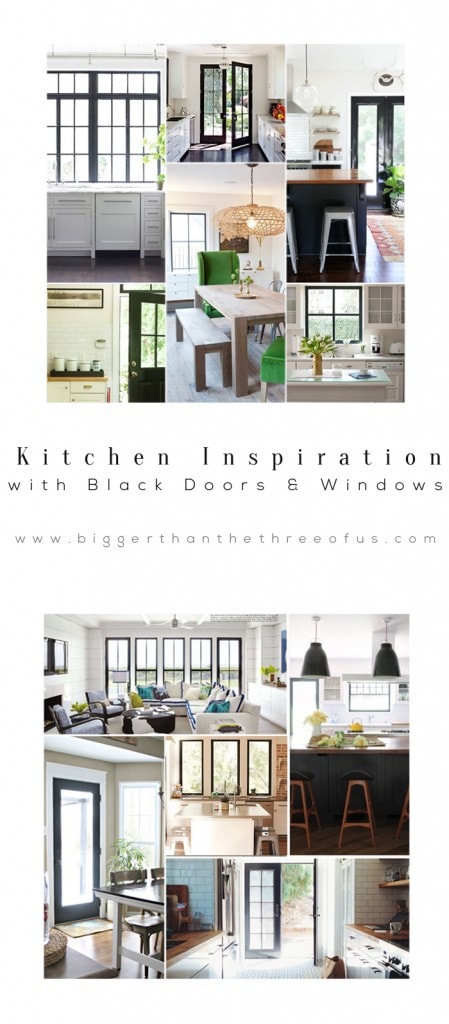 Images via: (First Set: 1, 2, 3, 4, 5, & 6) (Second Set: 1, 2, 3, 4 & 5)