I'm a bit embarrassed to say that it's been over two months since I've shared a kitchen reno project and that the one I'm sharing today is the only one we've worked on. Geez! Apparently, we are the least motivated people in the history of DIY. Oh well, gotta live with it and I guess so do you. =)
Ok, so last time I shared a kitchen update it was to show you our Thrift Store Revamped Pendant Light.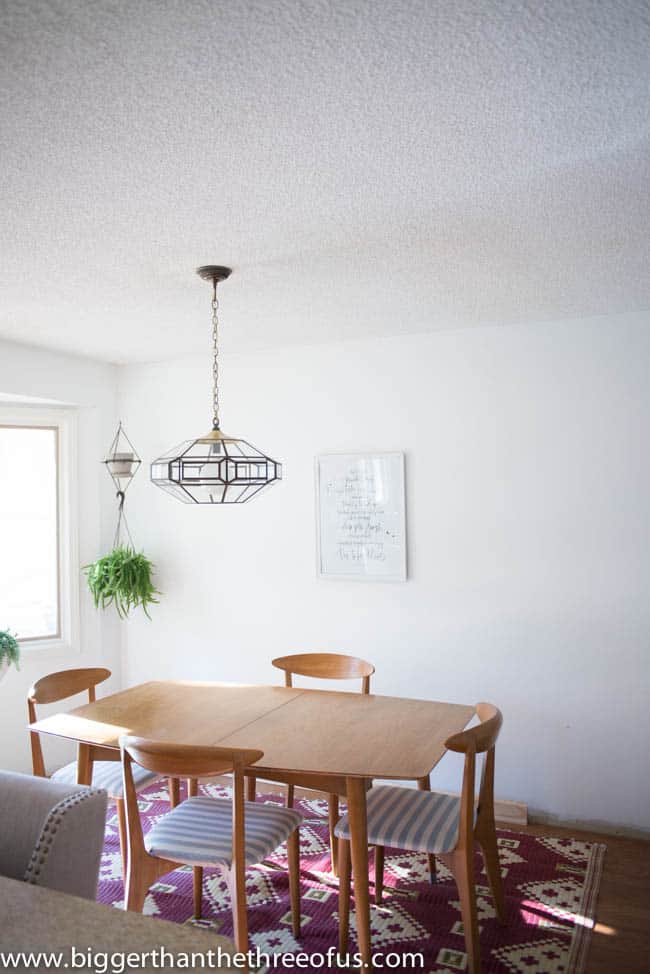 Pay attention to the window trim in the above picture.
I've anaylazed and asked for opinions on painting our window frames dark charcoal (or the inside part at least) and even wrote a post about gorgeous ones. Yep, don't look at the date of that post… it doesn't do anything to help me with how slow we are.
Well, I finally pulled the trigger and just went for it. We started with the door first. I knew that I could look at the door for a few days to judge if I wanted the windows painted as well. I liked the door dark, but just felt like it looked weird that the windows were still white. So, we went with painting the inside of the frames.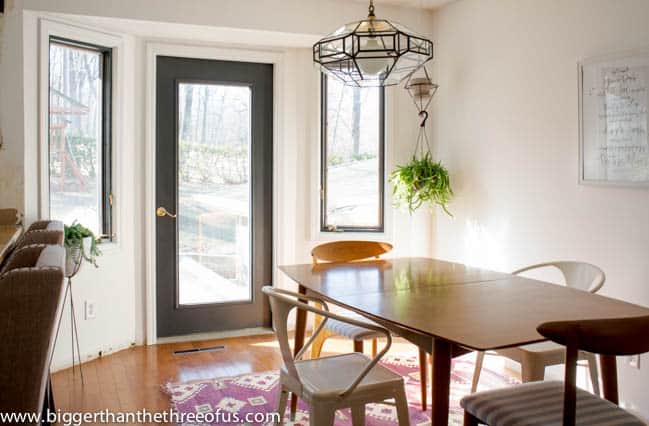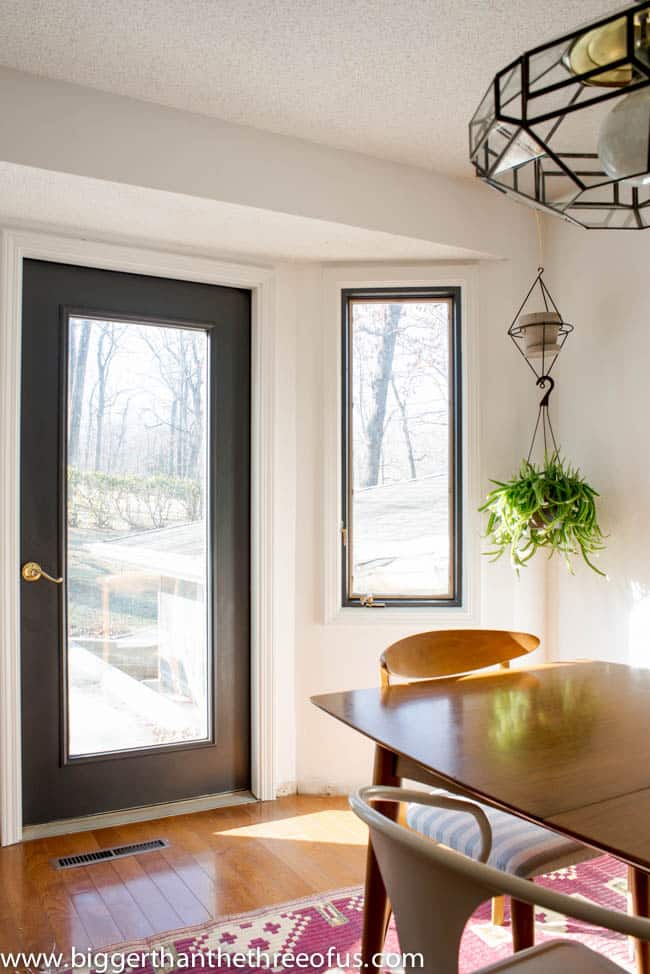 I really love it. Luke says that he doesn't love or hate the windows but loves the door. But, I feel like it just gives the whole space a collective warm feel.
Everyone loves a good before and after, right?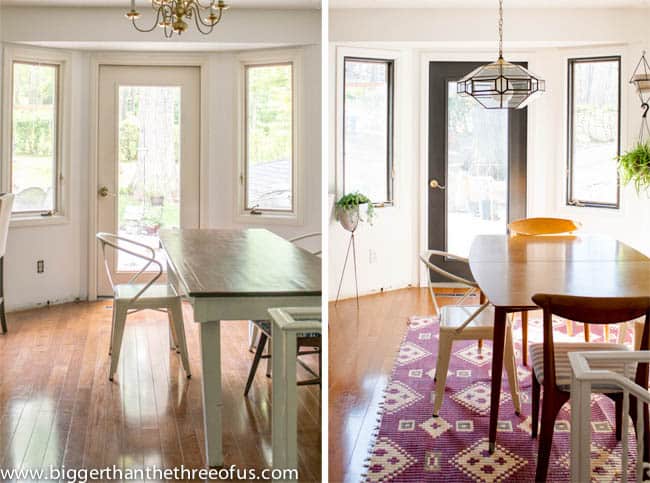 The space is definitely coming along. I have an idea for the hanging plant, we still have a few more layers to add to the wall to the right and baseboards still need to be installed but we are getting there.
What do you think? Did I make the right decision? Do you like the dark trim?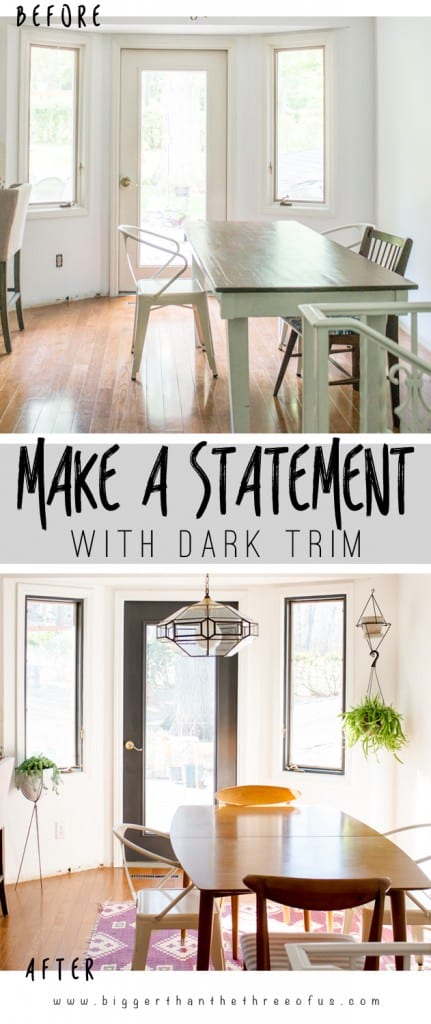 Linking up to:
Found and Foraged,  Your Designs This Time, The Makers, The Winthrop Chronicles, Home Stories A-Z, Hit Me With Your Best Shot, Outside the Box,  Work It Wednesday,  On Display Thursday, Think and Make Thursday, Fry Sauce and Grits, Liz Marie Blog, The Inspiration Gallery, Creativity Unleashed – The Bold Abode, Remodelaholic, Whipperberry, The Creative Collection, Tatertots and Jello, Frugal Crafty Blog Hop, Make It Pretty, Made by You Monday, Create Link Inspire,  Tip Me Tuesday, Whimsy Wednesday,  Pin Me, Creativity Unleashed, SITS Sharefest and  DIY Sunday Showcase.