Considering Behr Cracked Pepper Paint? See it used in different rooms in my home to see if it's the perfect paint color for your space.
Many years ago, as I was trying to find a good dark kitchen cabinet color, I picked up a paint chip of cracked pepper paint. On the paint chip, it looked like a warm inky grayish-blue color. I was instantly intrigued. I bought a sample can and went home and tested it out.
Pretty quickly, I realized what a great find Cracked Pepper Behr paint was because it's the type of color that changes depending on the light in a room. If the sunlight is streaming in, it definitely pulls more blue. If it's overcast or dark outside, it looks more like a Behr black paint, but one on the warmer side (not stark at all).
I started using the cracked pepper paint on my kitchen cabinets but, over the years, I've used it a few other places as well. I'll show you some of the rooms and spaces so you can see more about the color and how it changes with lighting.
Behr Cracked Pepper Review
I've used this paint color so many times in different ways in my home because it's just such a unique color that changes based on lighting and other coordinating colors around it. I absolutely love it and would highly recommend incorporating it in your color scheme.
I will say that I've used different sheens of it as well so if it looks slightly different, you might be looking at semi-gloss versus eggshell finish.
Kitchen cabinets painted with Cracked Pepper Behr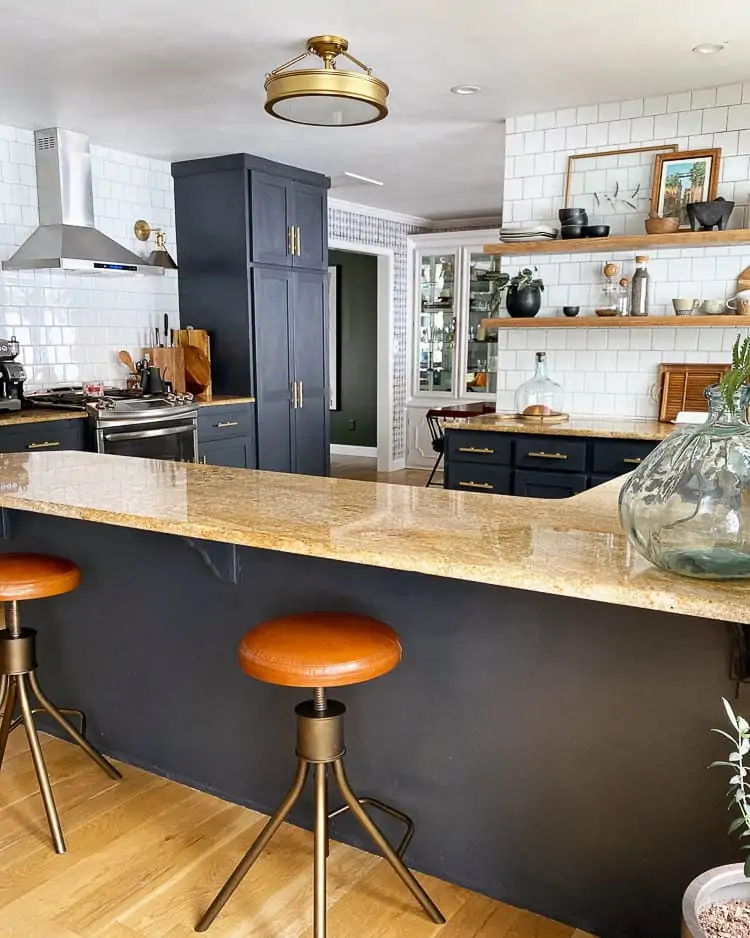 As you can see in our kitchen, if you look by the stove, the cabinets are getting lots of beautiful sunlight in that section so they appear to be more of a navy-gray paint color. If you look to the right of the barstools, the paint color comes off more of a blue-black color.
Built-in banquette and painted windows and door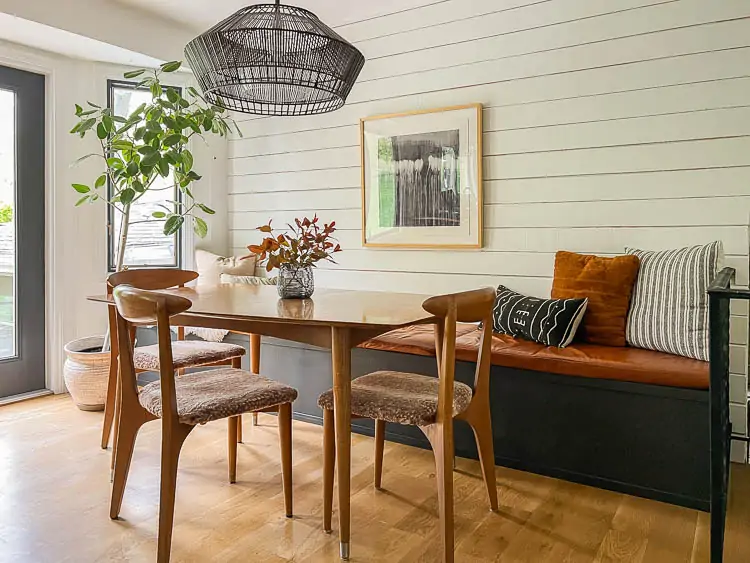 Before we built the banquette, I looked at using a Behr black paint to freshen up the the door and windows. Ultimately, I decided that I wanted a warmer paint color on the window trim and painted it with Behr Cracked Pepper. I loved the look and continued using the the chameleon paint color and painted the banquette with it.
Cracked Pepper Behr Doors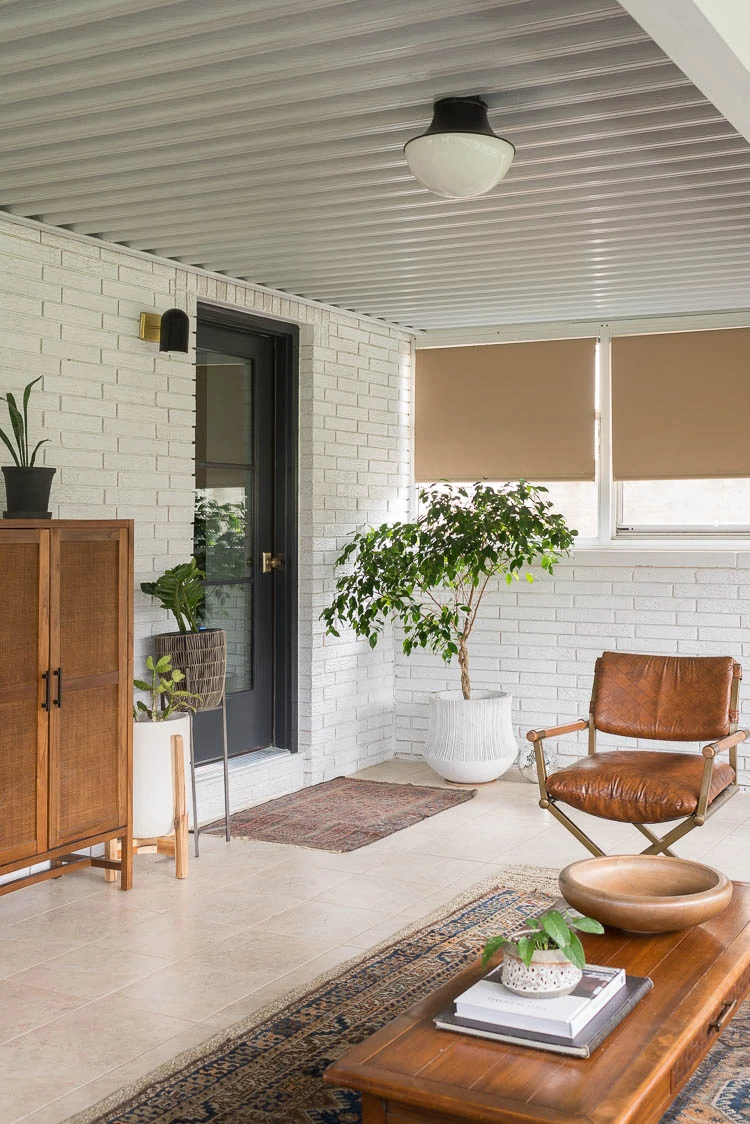 Our sunroom gets a lot of light so, typically, the door looks slightly more blue in color than charcoal.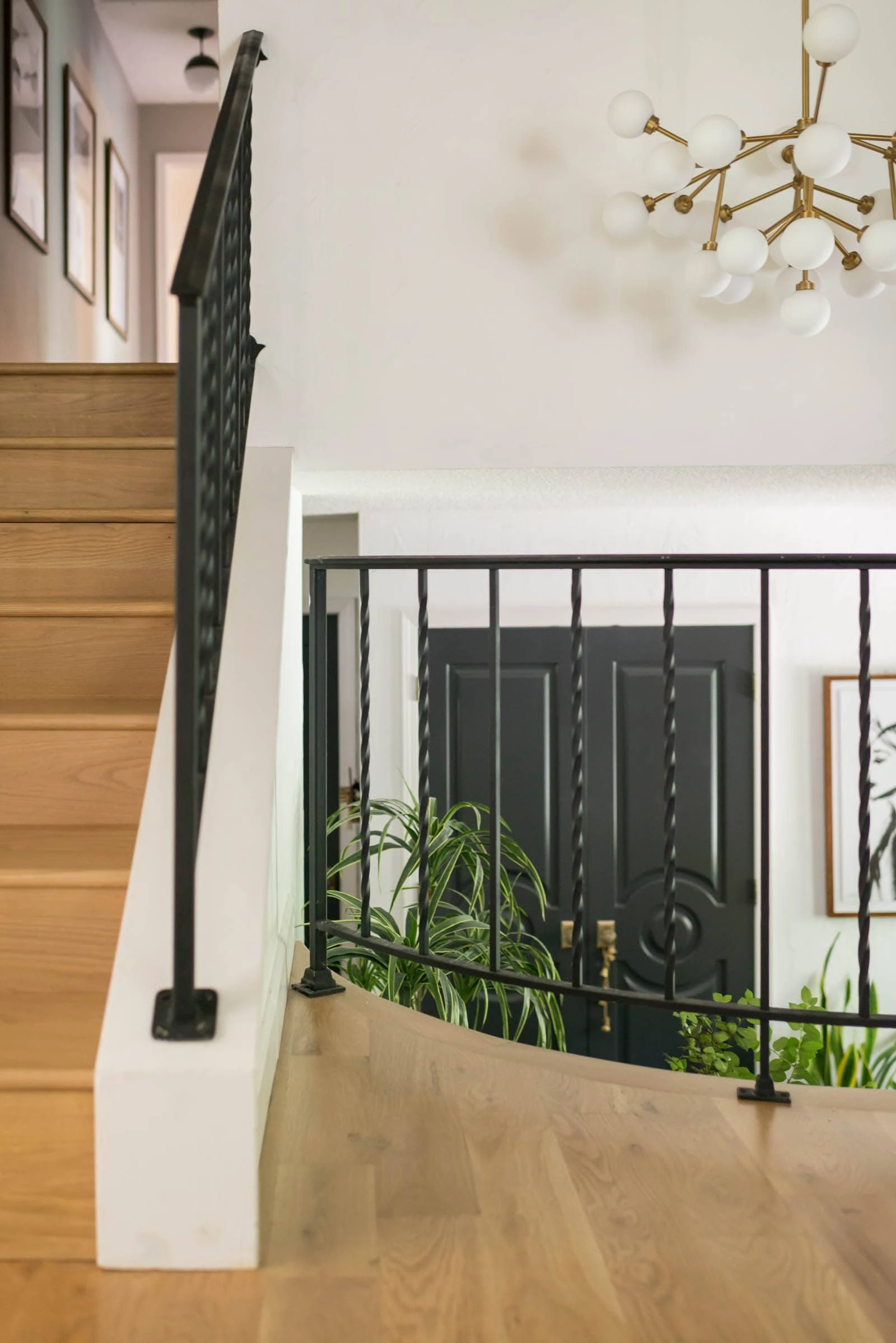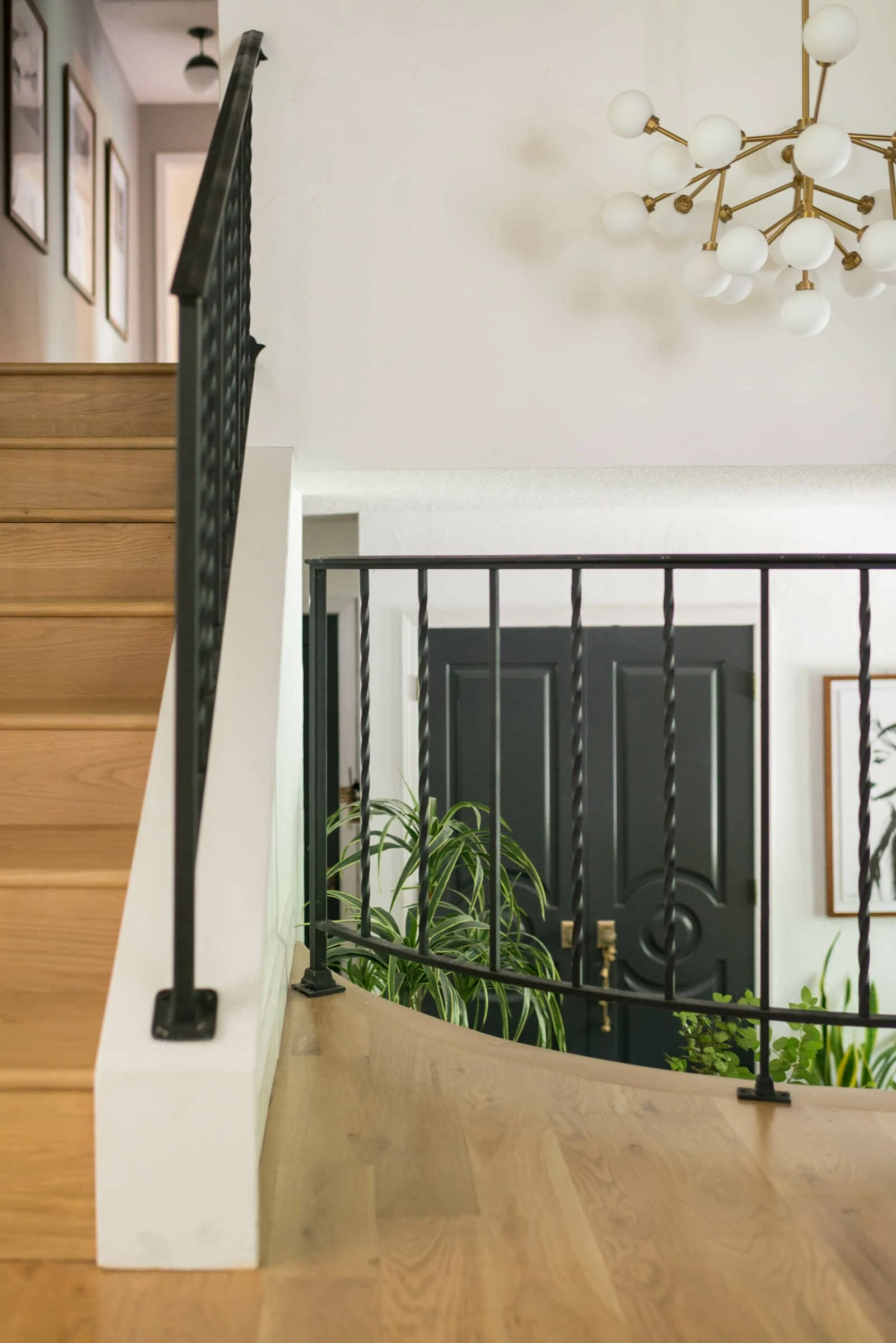 We have five interior doors in our foyer painted with the Cracked Pepper paint and they all tend to pull darker in color. I'd say these doors are closest to a smoky deep grayish black. Again, this space is one that gets the least amount of light so the difference in the paint color throughout the day varies the least because the light is more of a constant low light.
A good garage wall color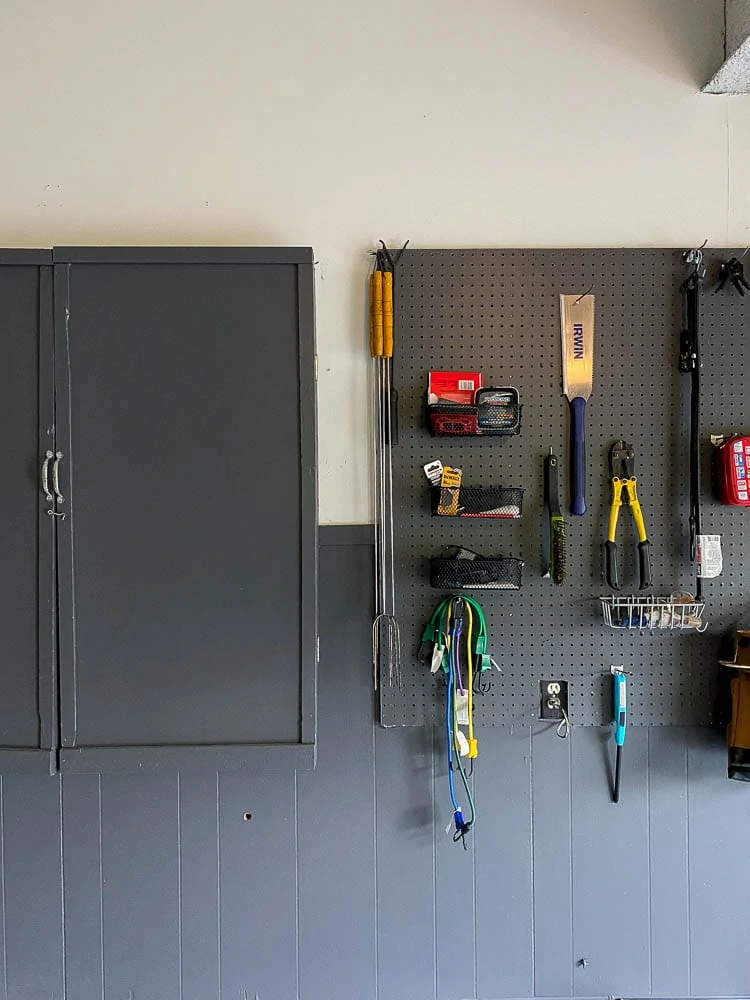 Our garage gets a decent amount of filtered light throughout the day, so the wall color pulls more of a grayish-blue. It might seem weird to paint your garage walls something other than white, but it makes me smile when I pull in every day.
This last example will clearly show how the paint color changes with seasons, lighting, etc.
Behr Cracked Pepper front door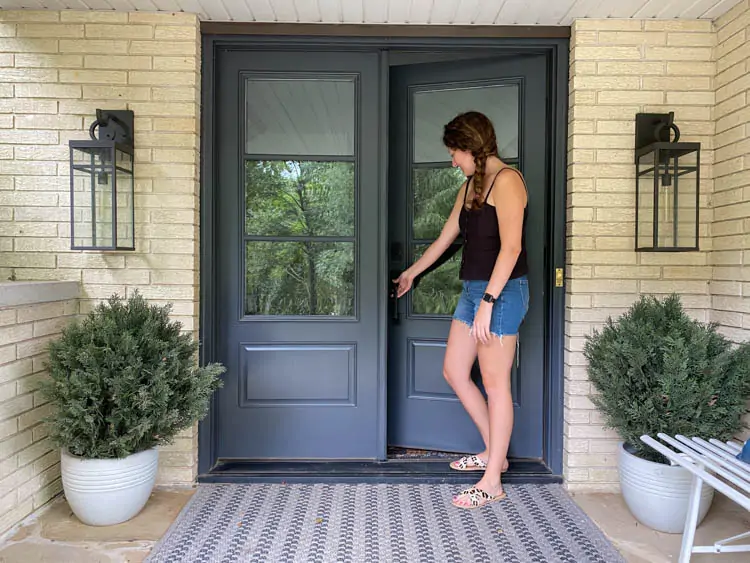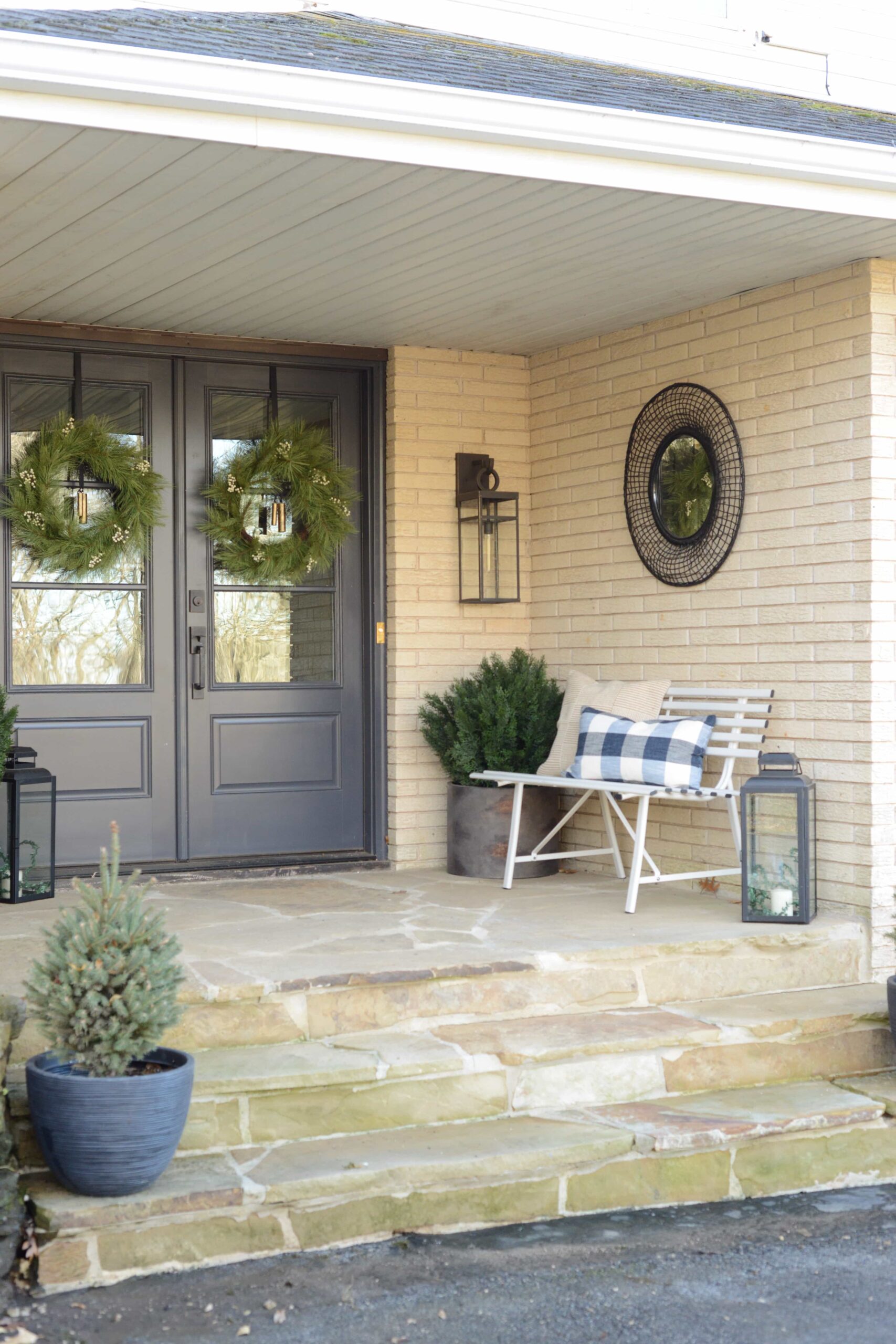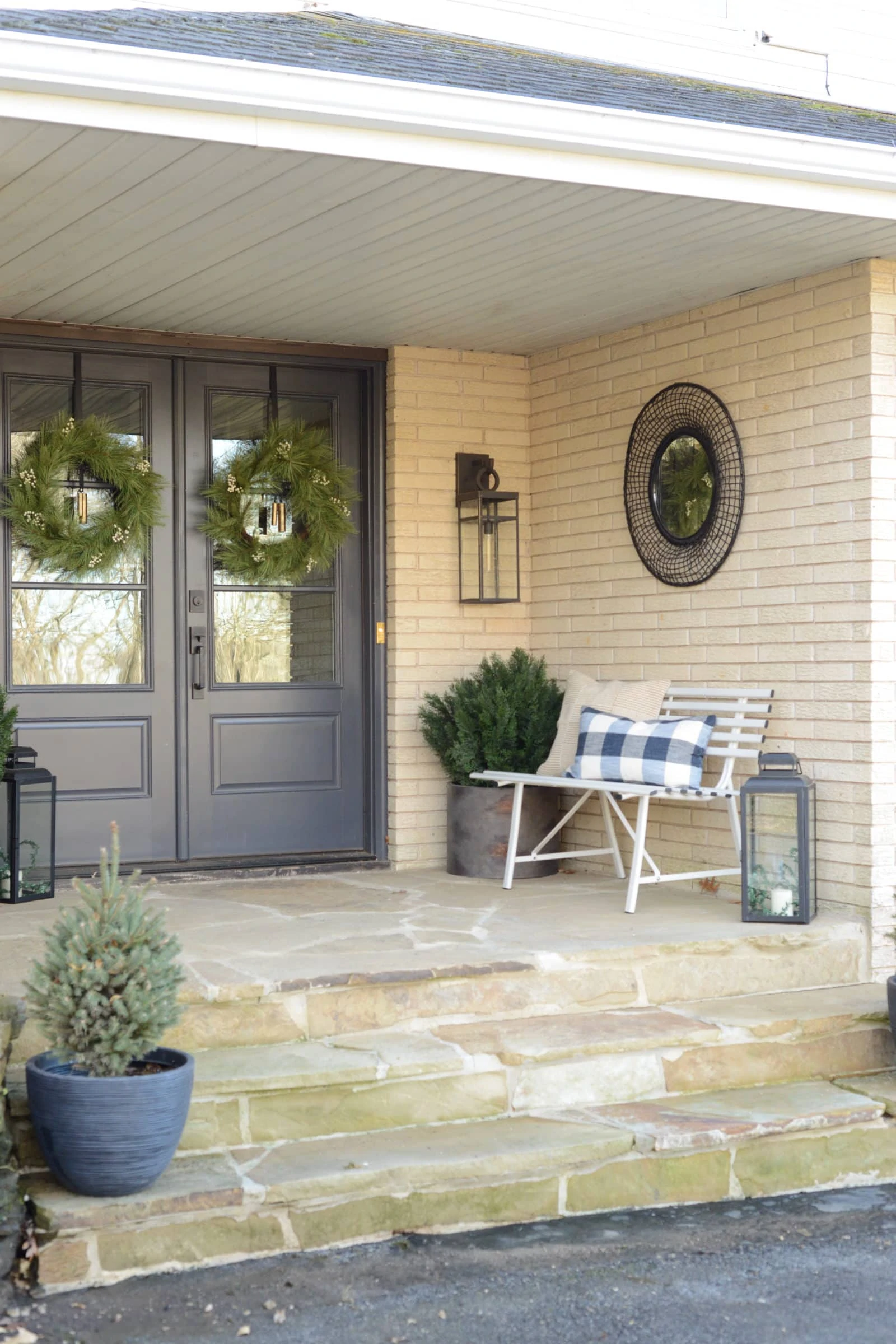 I think those two photos do the cracked pepper paint justice in clearly showing the differences in warmth and color depending on where the paint's used and what the lighting is like.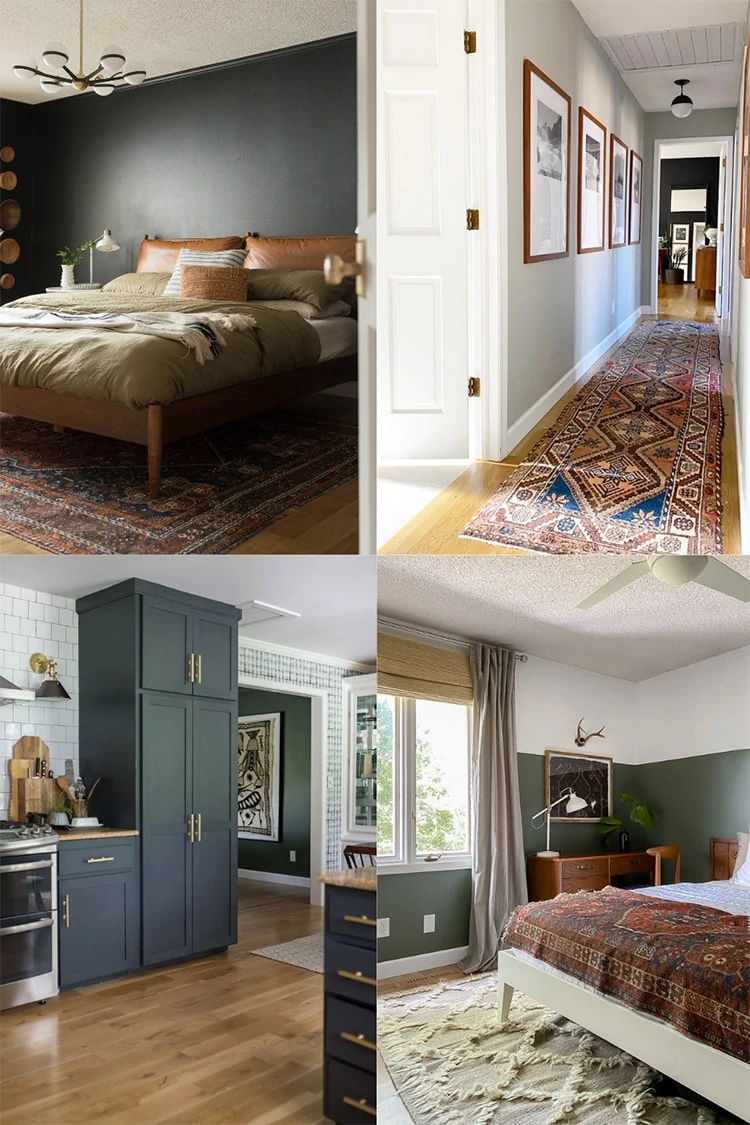 What about Behr Cracked Pepper coordinating colors?
If you are pairing it with white, I really like Ultra White by Valspar or Simply White by Benjamin Moore (this is the color in our basement). If you are wanting more of a jewel-toned paint color, I think it looks really nice with our living room which has a slightly customized paint color but it's really close to Fig Tree by Behr.
See more of these suggestions in my post on Interior House Paint Colors.
If you decide to use Behr Cracked Pepper paint, let me know! It's honestly my favorite and I'll probably continue to use it in more spaces going forward.
p.s. Here's the color on Behr's site if you want to take a look. Home Depot sells Behr paint so that's where you can go if you want to try it out. You can give them this number, PPU18-1, or just tell them you want Cracked Pepper when you go up there to see it.