Get my tried and true interior house paint colors! Whether you are looking for neutral paint colors or something bold, I've got some great color options for you.
I don't always get paint colors right. Ok, I almost NEVER get paint colors right. BUT, when I do get house paint colors right, I love how it looks. Paint, in my opinion, is hard to pick out.  How a whole room looks painted a color is different than what a small swatch looks like. Just in general, I find picking out house paint colors to be hard.
I have found a few paint colors that I absolutely love though, so I thought I'd share them with you.
Interior House Paint Colors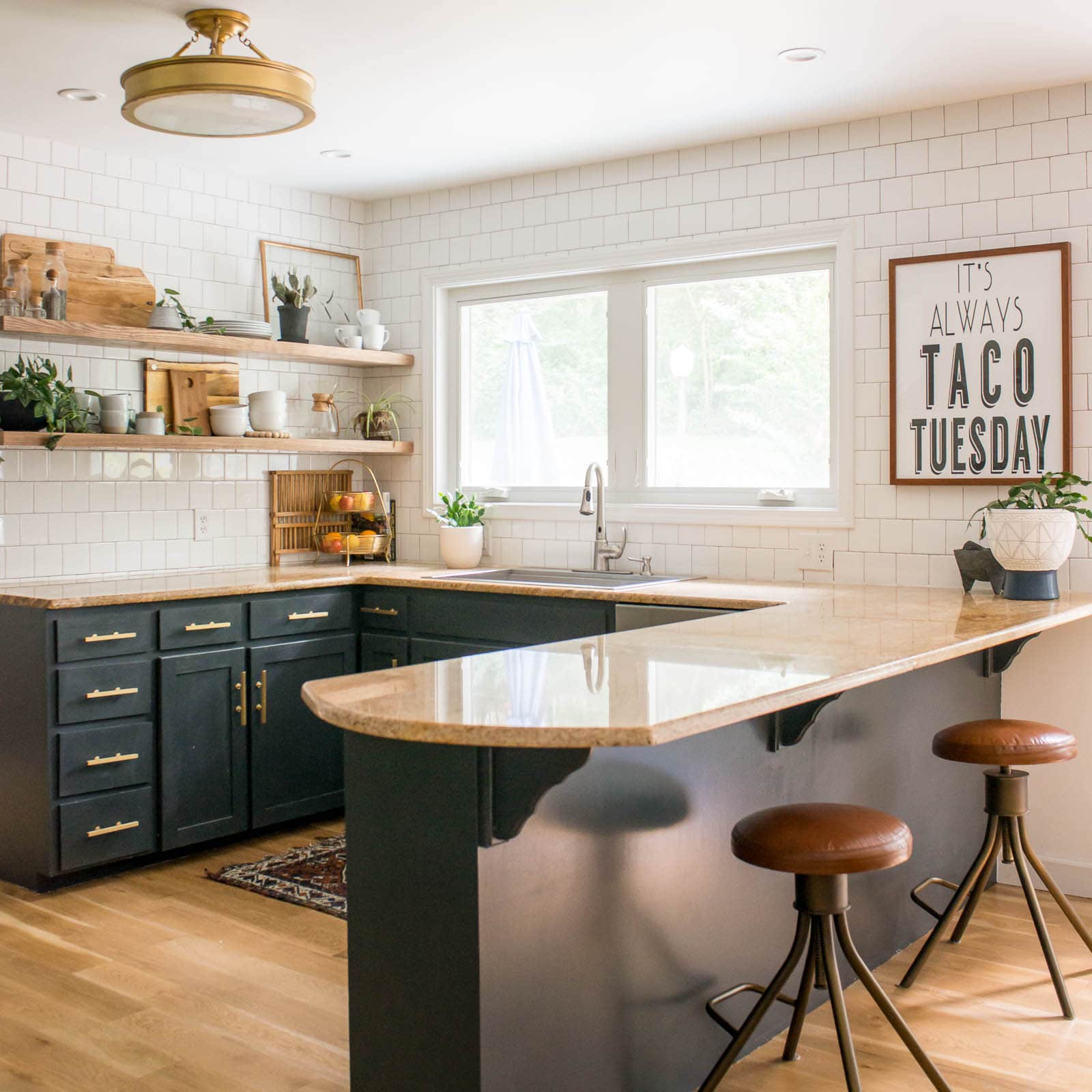 We love Cracked Pepper by Behr so much that we've used it all over our house! The front doors, the kitchen, the entry doors, the upstairs bathroom nook, etc.! It's such a great blue/black color.
I know I specifically mentioned interior house paint colors, but we used Cracked Pepper on our front doors as well.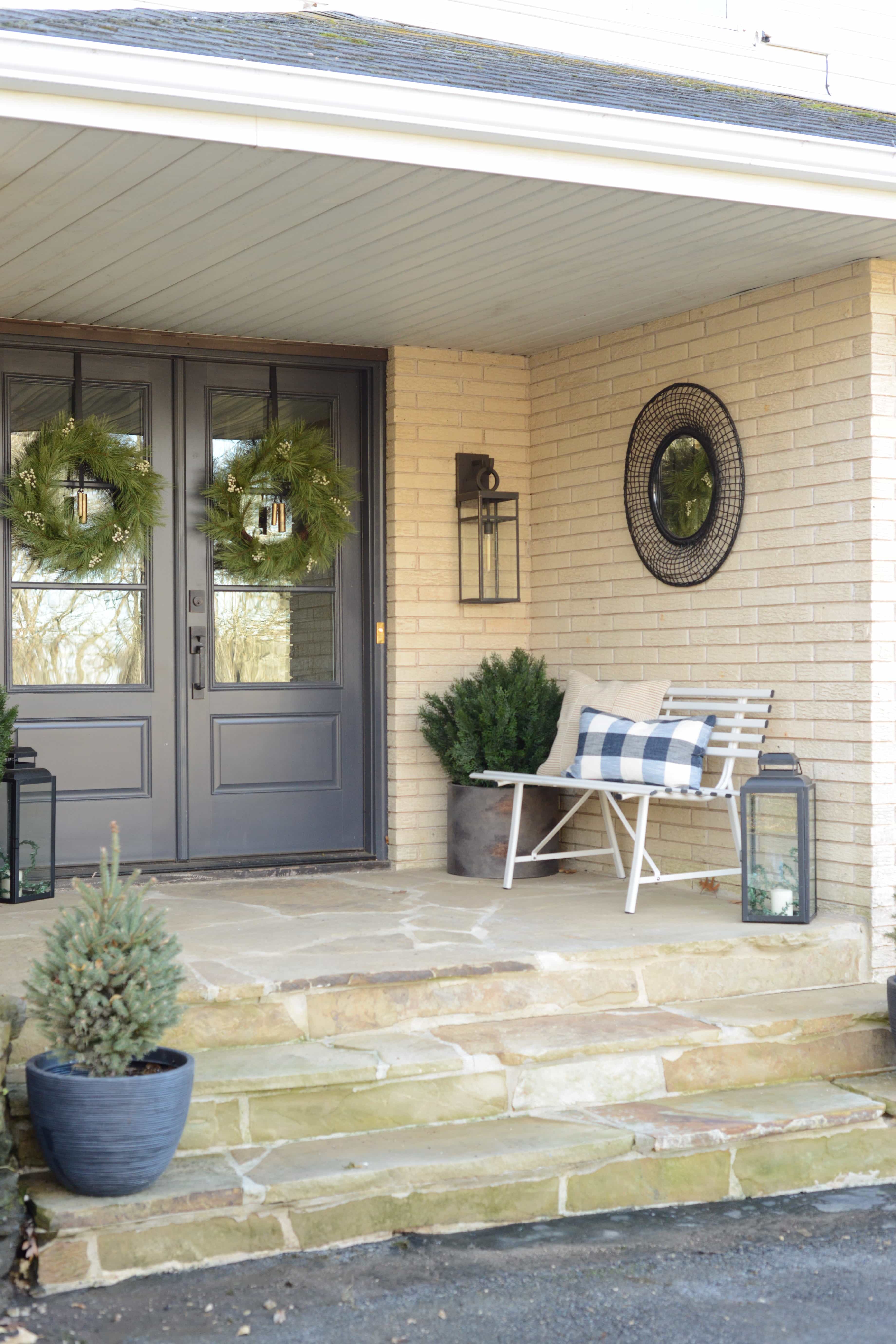 Ultra White by Valspar in eggshell is another favorite. How great does it look in our master bedroom?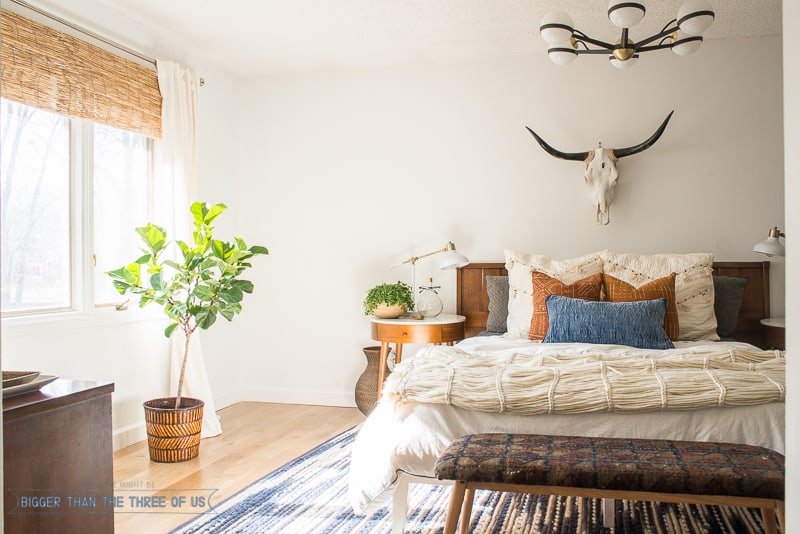 We also used it in our upstairs bathroom nook, closet, kitchen, eat-in kitchen and entryway. Seriously, it's a good one.
We also used Ultra White Valspar on our trim, but we used it in semi-gloss. It's nice and bright and pair perfectly with everything else.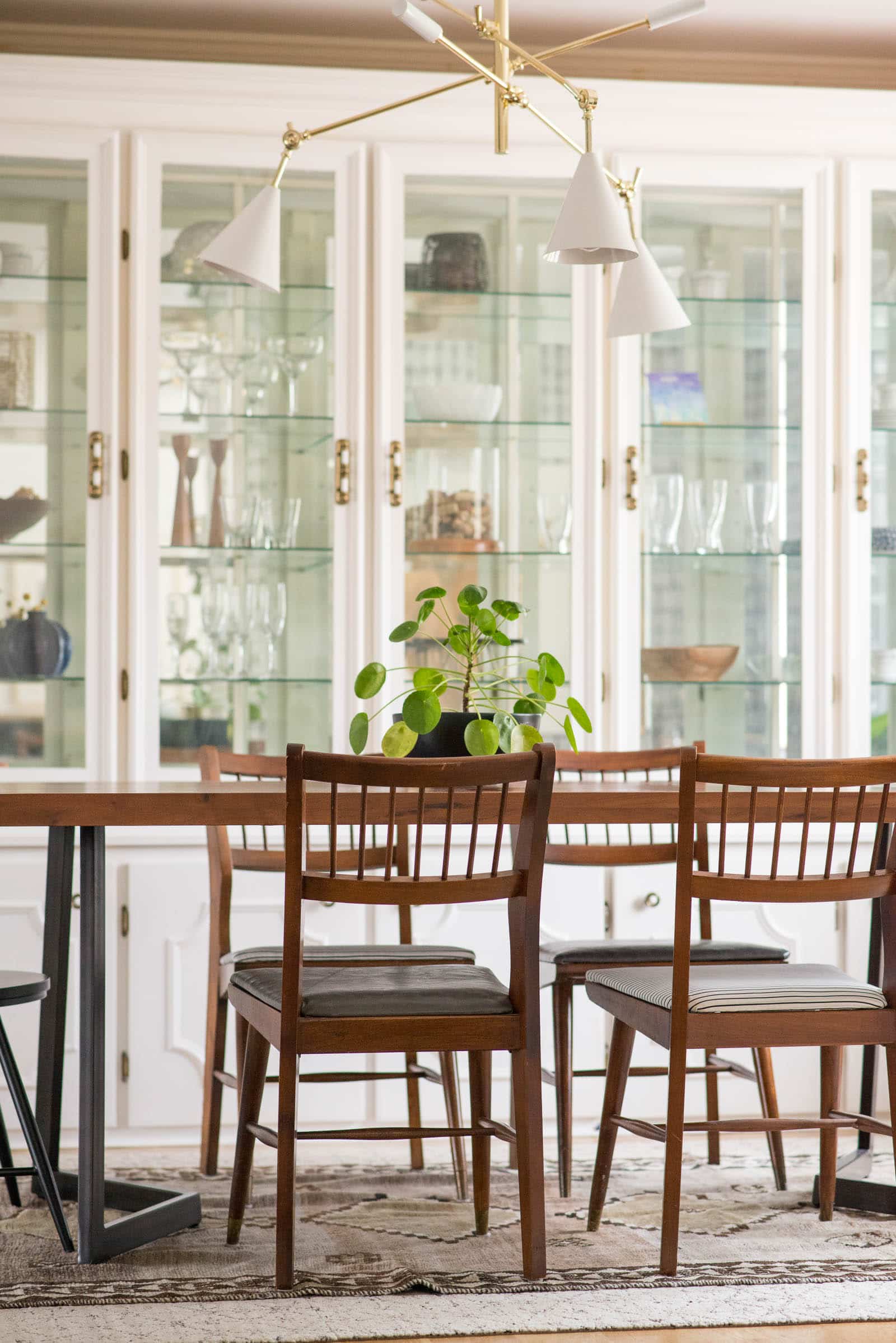 We have Grey Huskie by Benjamin Moore in our hallway as well as one of our bathrooms.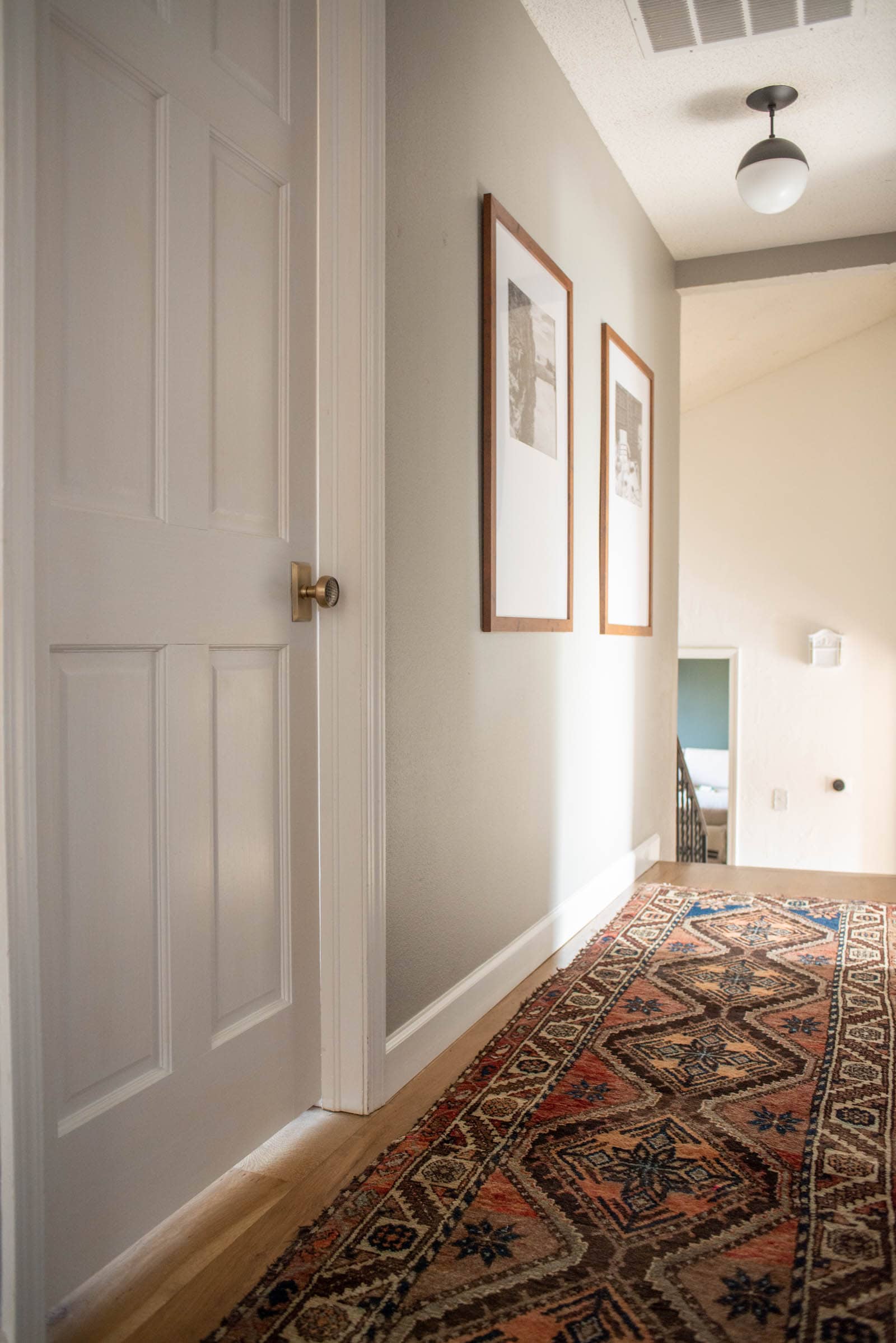 It was one of the first colors that we used in the house and actually had the living room painted that for a few years and I still love the color.
So, if you are wondering…
What Color Should I Paint My Room or My House?
I'd recommend:
Here's another thing, I color match my paint pretty frequently. You might ask…
What Is Color Matched Paint?
Basically, you can take any paint color of any brand and have it matched. I always have my local paint store color-match whatever my color is in Benjamin Moore Advance; especially when I'm painting wood! In my opinion, it's the best paint on the market for wood. So, anytime you have seen me paint wood (trim, casings, cabinets, etc.) I've used Benjamin Moore Advance line (not sponsored, just love).
If you are ready to paint your room, these are my favorite painting tools:
Pin for later: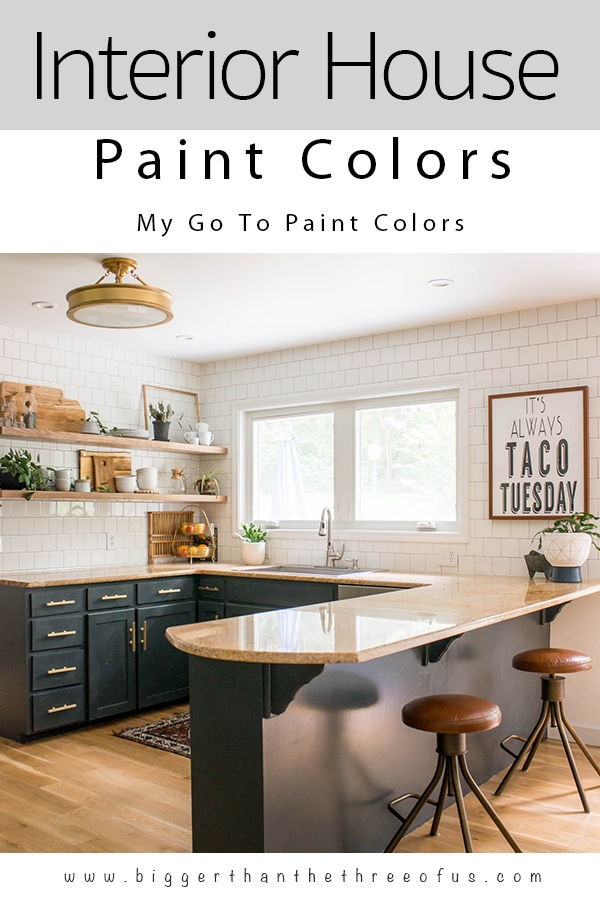 If you loved this post, then you might love: