Sharing my tried and true interior house paint colors today. Whether you are looking for neutral paint colors or something bold, I've got some great color options for you.
I don't always get paint colors right. Ok, I almost NEVER get paint colors right. BUT, when I do get house paint colors right, I love how it looks. Paint, in my opinion, is hard to pick out. How a whole room looks painted a color is different than what a small swatch looks like. In general, I find picking out house paint colors to be hard.
I have found a few paint colors that I absolutely love though, so I thought I'd share them with you.
Interior House Paint Colors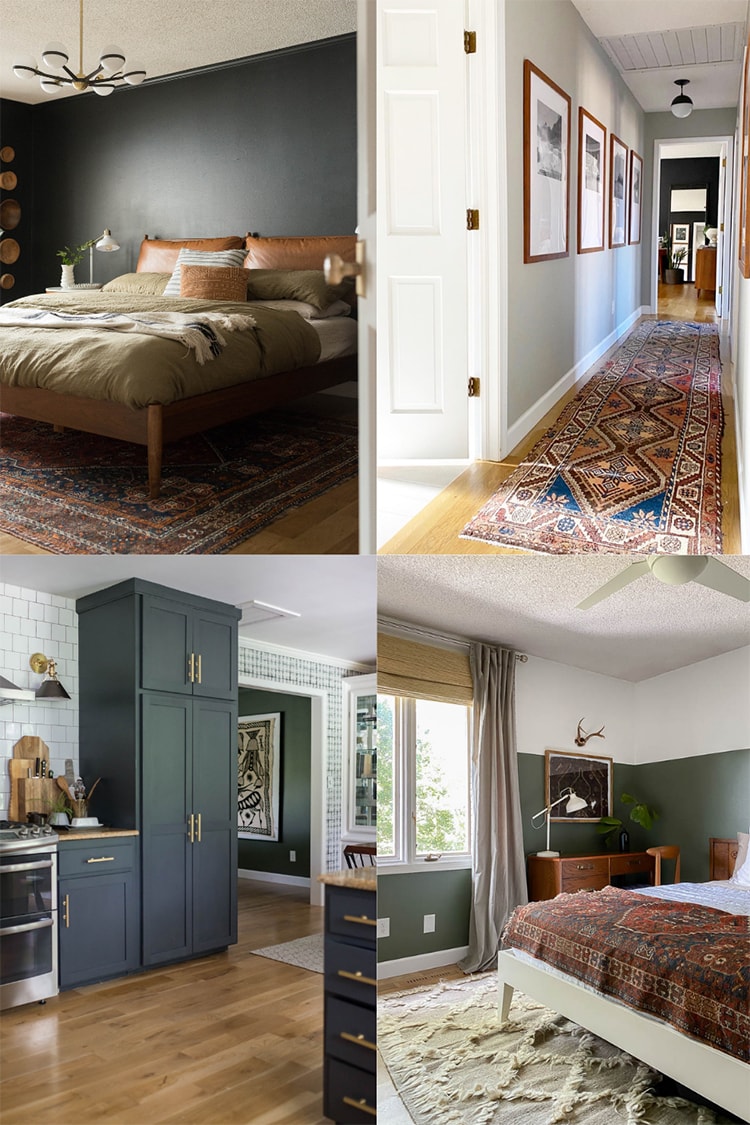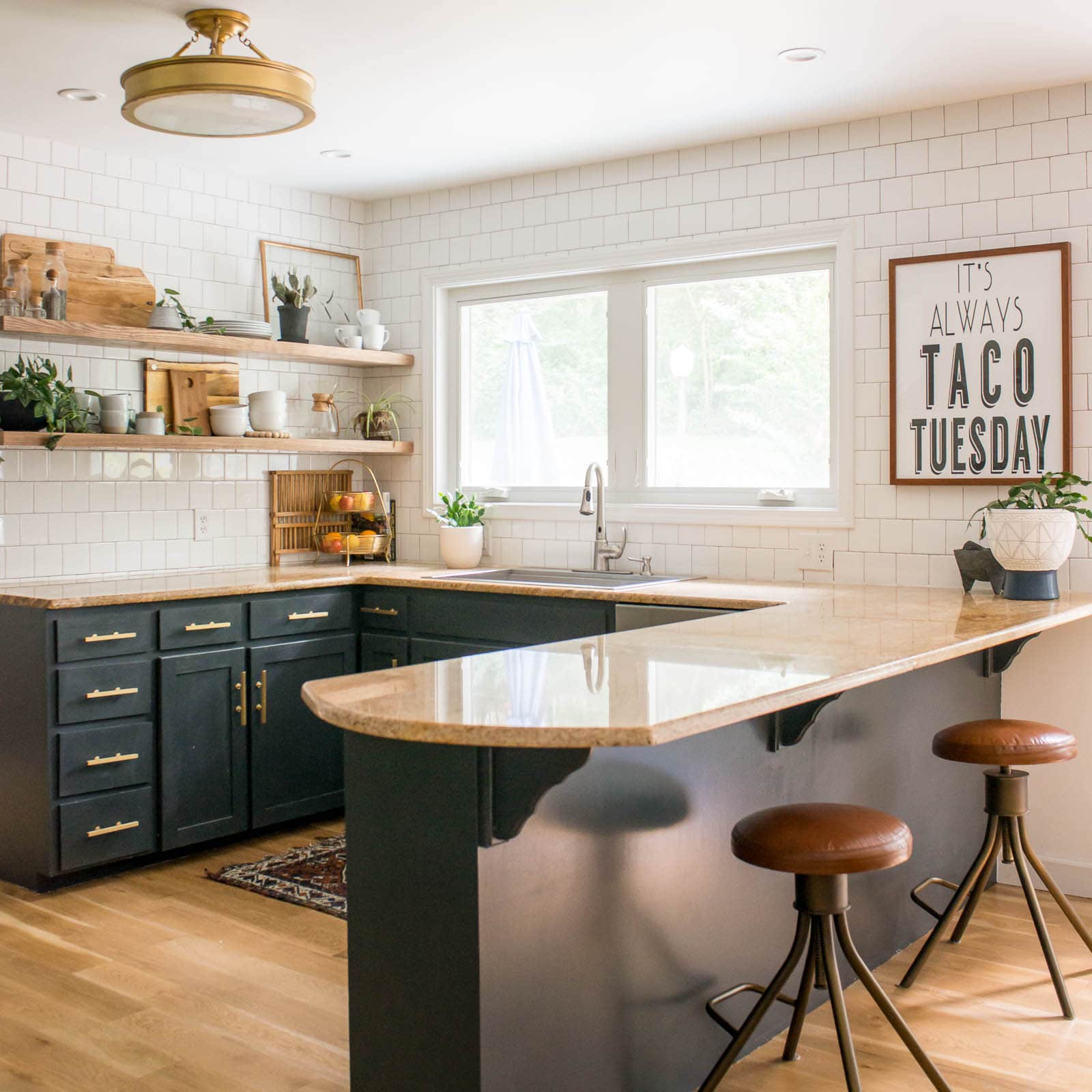 Cracked Pepper – Behr Paint
We love Cracked Pepper by Behr so much that we've used it all over our house! The front doors, the kitchen, the entry doors, the upstairs bathroom nook, etc.! It's such a great blue/black color.
I know I specifically mentioned interior house paint colors, but we used Cracked Pepper on our front doors as well.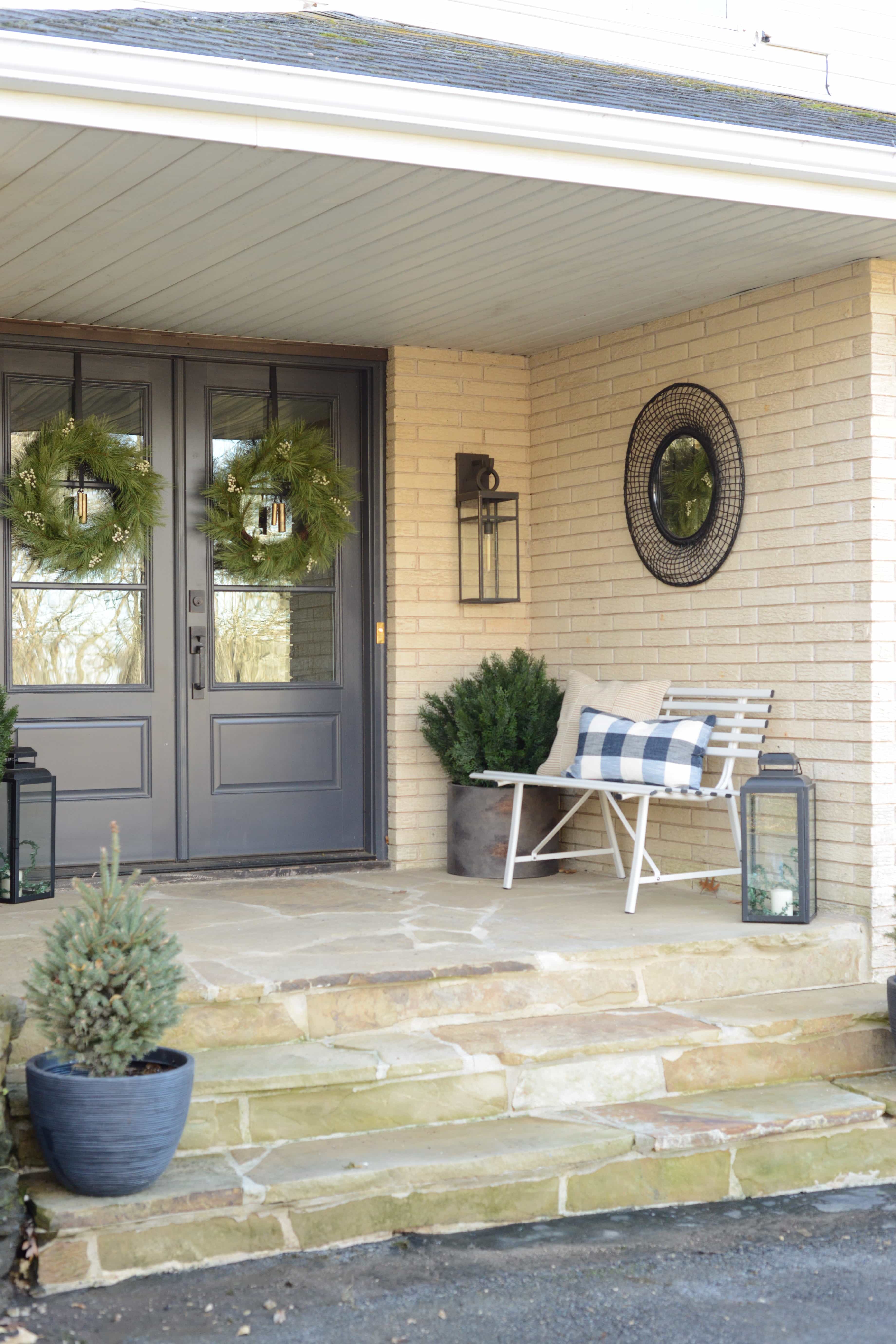 Fig Tree – Behr
I added a few drops of black to Fig Tree by Behr to create my living room color. I loved the original color but wanted it a tad darker.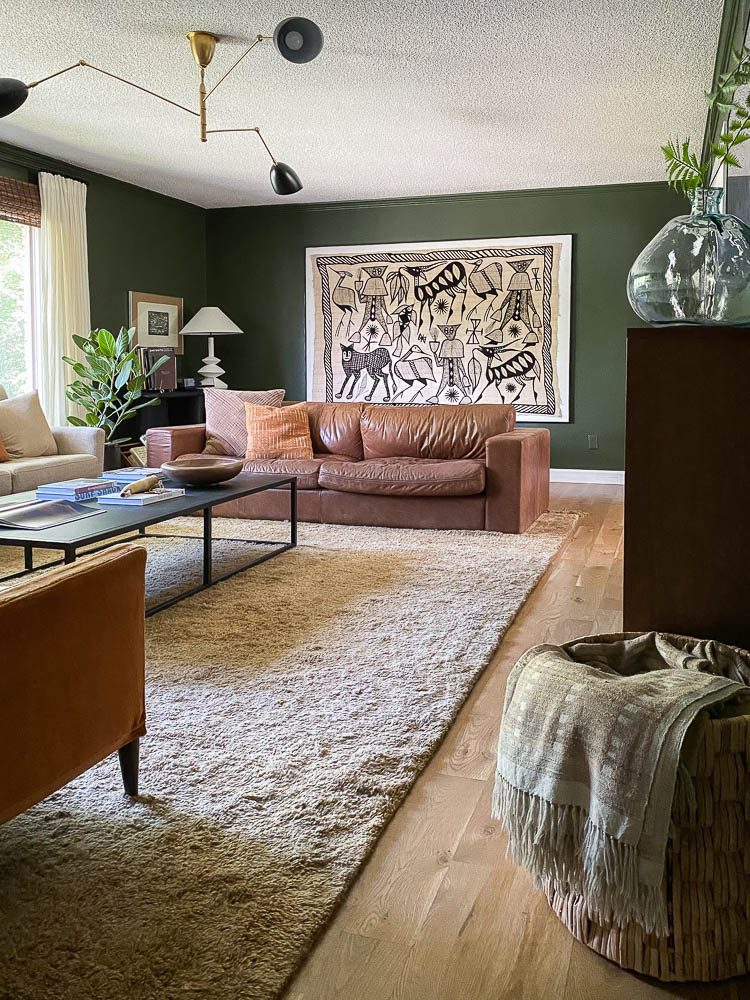 Here's the formula if you are in love with Fig Tree as well!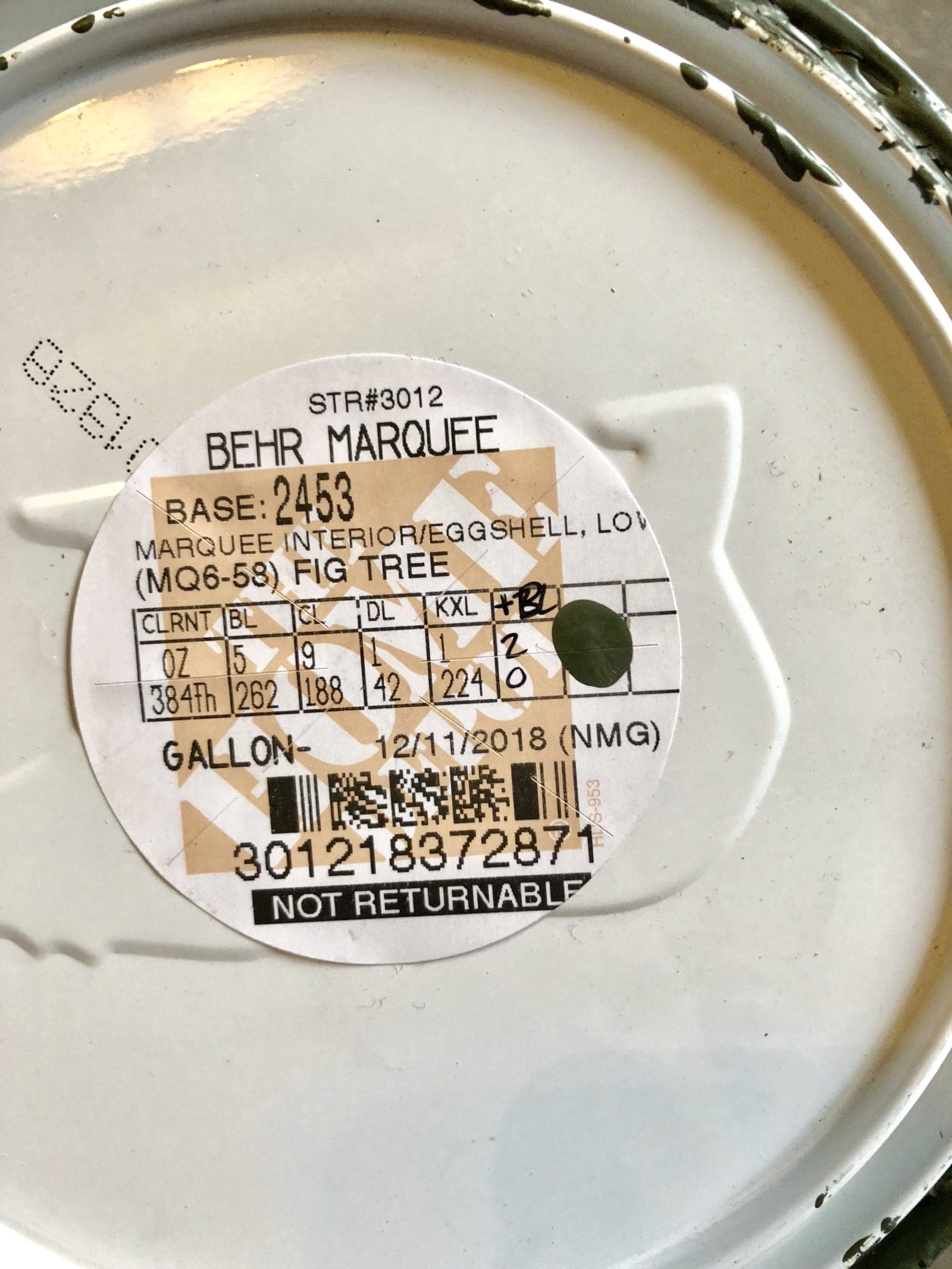 Ultra White – Valspar
Ultra White by Valspar in eggshell is another favorite. We used it in our main bedroom a few years ago.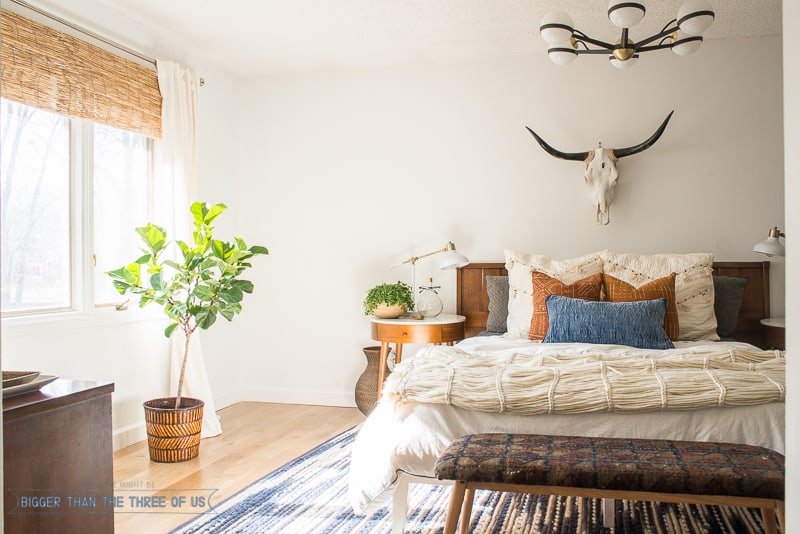 We also used it in our upstairs bathroom nook, closet, kitchen, eat-in kitchen and entryway. Seriously, it's a good one.
I also always use Ultra White on our trim in a semi-gloss. It's a nice and bright white without any major undertones.
We painted the built-in china cabinet Ultra White as well.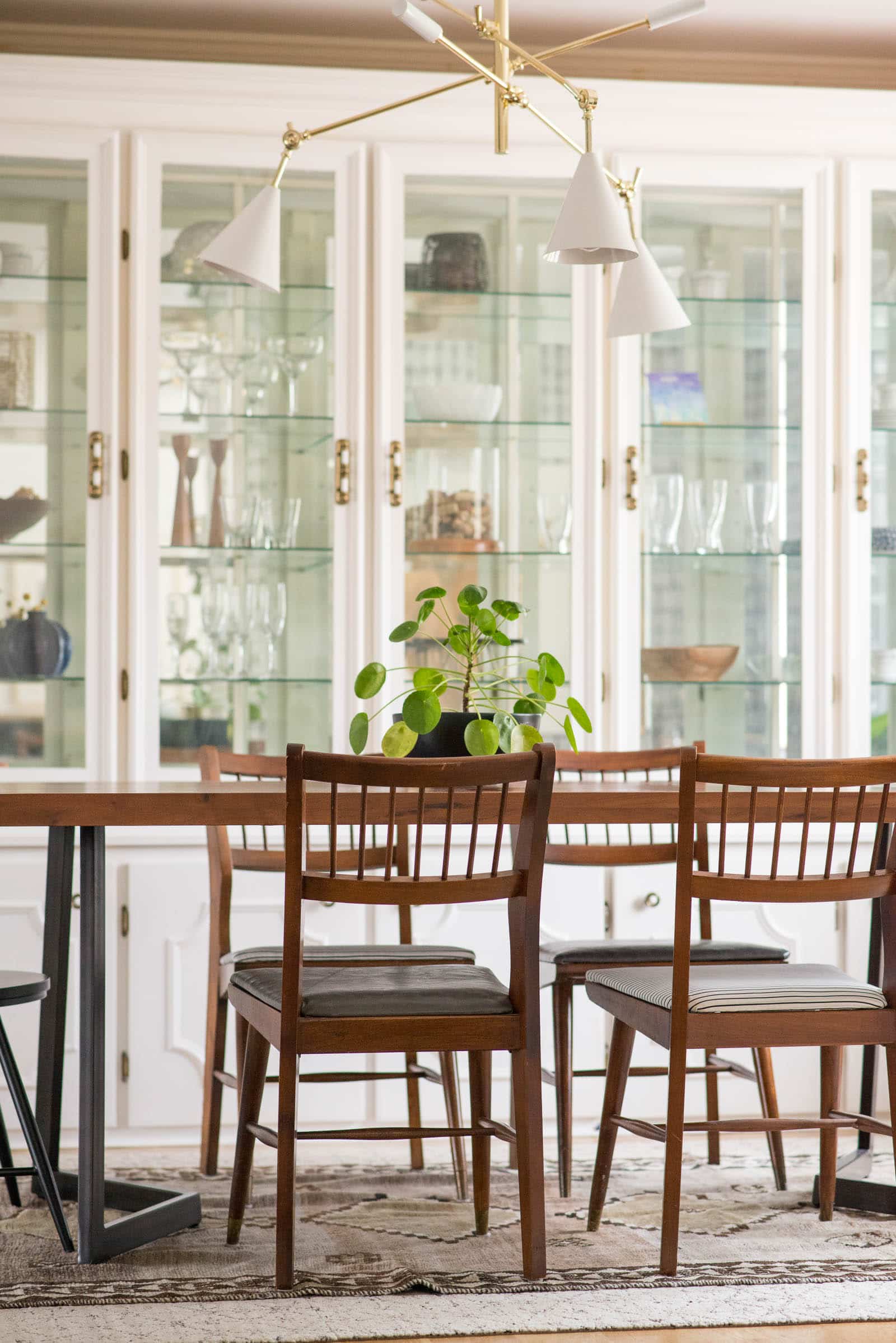 Even though, Ultra White is by Valspar, if I'm painting wood, I have it color-matched at Benjamin Moore. The Benjamin Moore Advance line is so good and I just won't paint wood in any other brand.
Grey Huskie – Benjamin Moore
We have Grey Huskie by Benjamin Moore in our hallway as well as one of our bathrooms.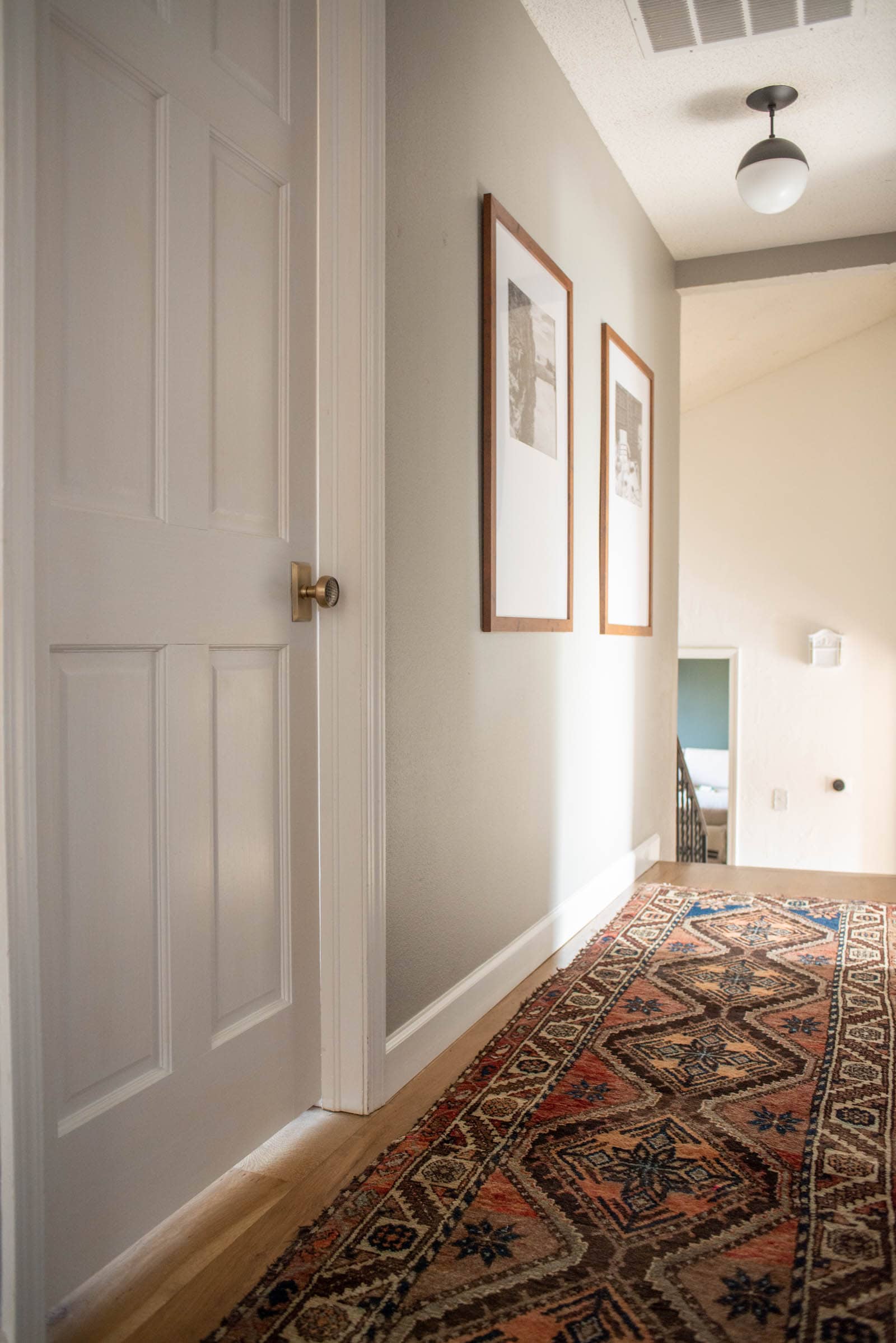 It was one of the first colors that we used in the house and actually had the living room painted that for a few years and I still love the color.
Tricorn Black – Sherwin Williams
I've always loved Tricorn Black but had never used it until I decided that our bedroom needed a moody update. I have to say that I'm smitten with the dark bedroom walls! I get asked often if Tricorn Black is a true black and I'd say, "yes!" I think it's a great neutral black without any strong undertones.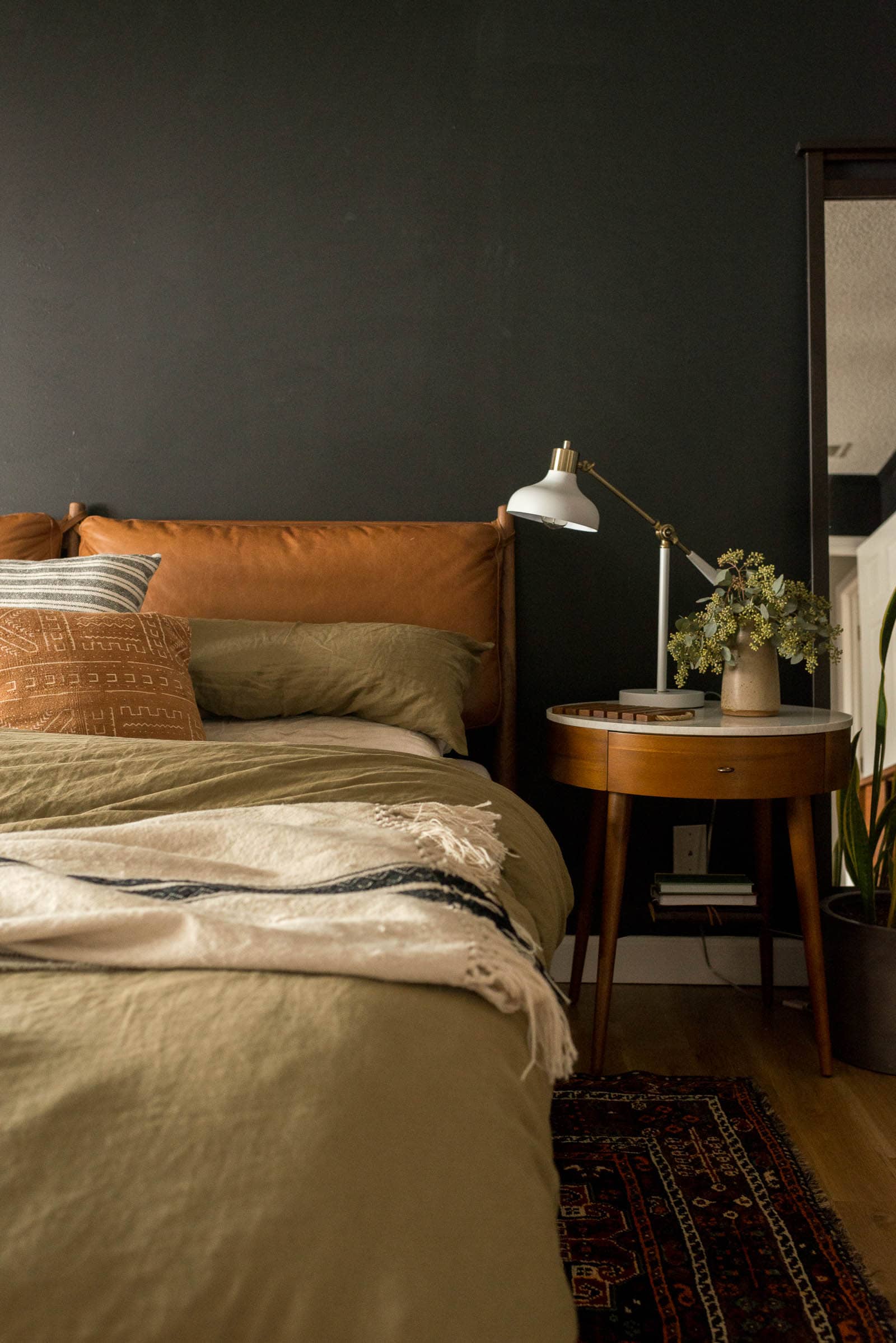 Conifer Green – Behr
A few years ago, I wanted to do a 3/4th's painted wall in our guest bedroom with green paint. I found the perfect mid-tone green in Conifer Green by Behr. I recently thought I was over the color, but then I made the DIY rug art and styled the room and, what do you know… I'm smitten again!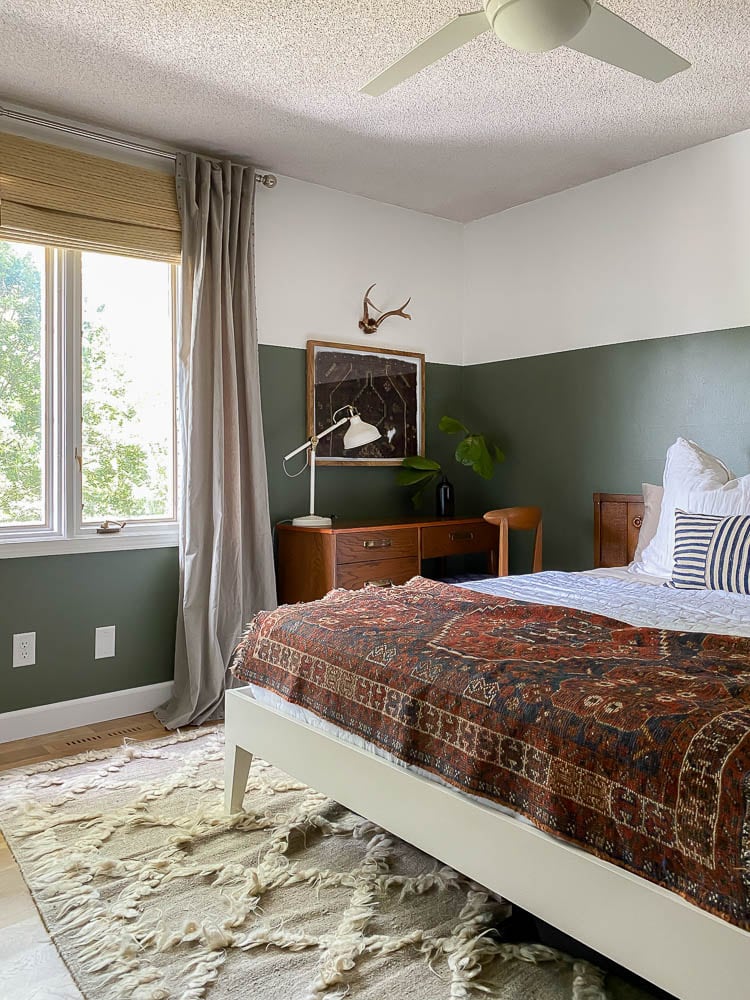 So, if you are wondering…
What Color Should I Paint My Room or My House?
I'd recommend:
Here's another thing, I color match my paint pretty frequently. You might ask…
What Is Color Matched Paint?
Basically, you can take any paint color of any brand and have it matched. I always have my local paint store color-match whatever my color is in Benjamin Moore Advance; especially when I'm painting wood! In my opinion, it's the best paint on the market for wood. So, anytime you have seen me paint wood (trim, casings, cabinets, etc.) I've used Benjamin Moore Advance line (not sponsored, just love).
*Affiliate links below. Thanks for supporting me. Click to read my privacy and disclosure.
If you are ready to paint your room, these are my favorite painting tools:
Pin for later: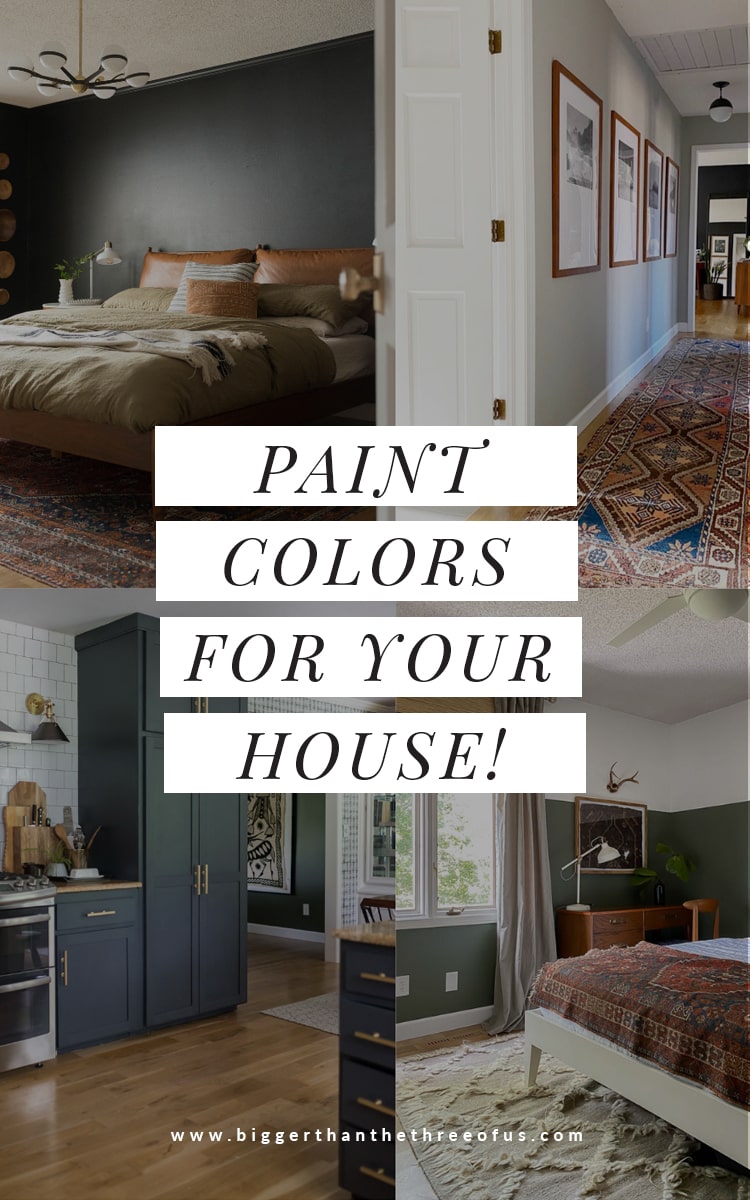 p.s. For more painting updates: How To Paint A Sunroom & DIY or HIRE Out: Painting