Sharing about types of casement windows and which one we went with and why when we put a casement window over the kitchen sink.
When we first started our kitchen renovation, our mind wasn't even on a full renovation. Honestly, we were just thinking about making some bandaid, budget-friendly updates to the kitchen. Things that were on our list included taking down the wallpaper, taking down a few upper kitchen cabinets and painting.
Well, scope creep definitely started happening as we did one thing after another in the kitchen. We started dreaming bigger on upgrades that would really yield longterm results in the space and one of those updates that we wanted to do was put in a large kitchen casement window instead of the smaller double crank casement that we had.
Let me show you where we ended and then I'll back up and explain more about French casement windows versus casement windows in general.
Replacement Kitchen Casement Window Over Sink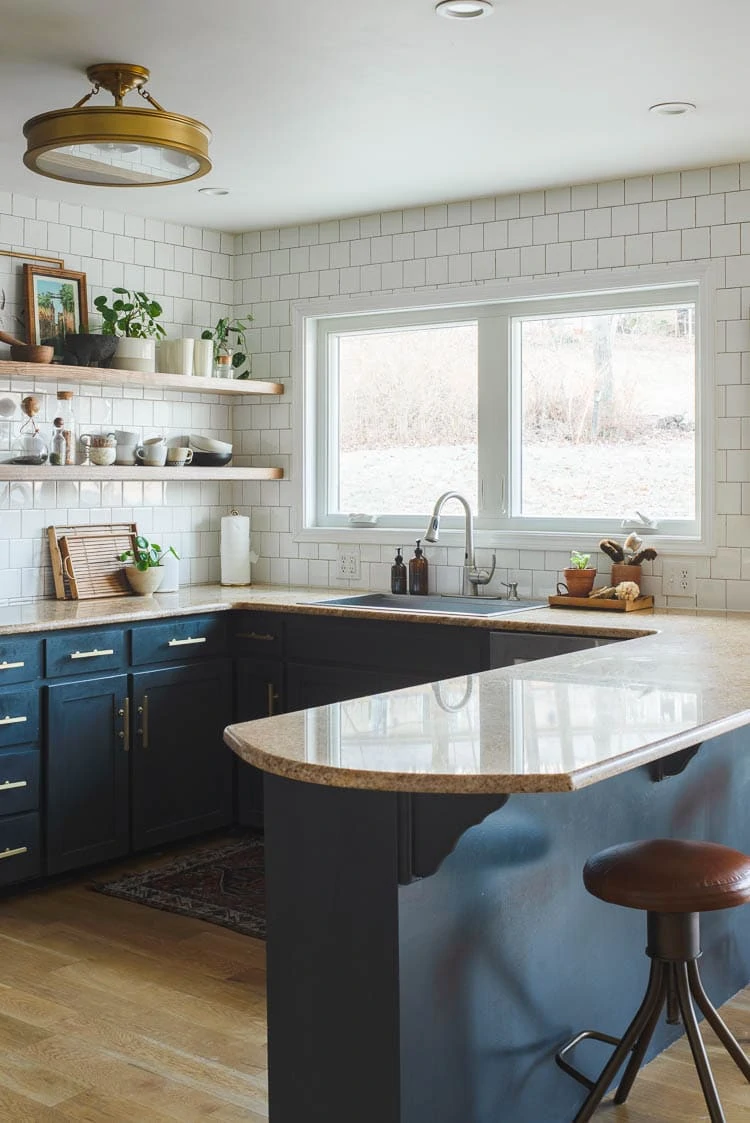 Gorgeous, right? We love the casement window size we went with.
A bit of a backstory on our house, we have all original windows and they are all casement windows, meaning that they open outward with a crank. I really like the style in general, but did want to explore other options as we were looking to enlarge the window in the kitchen.
As I started thinking about enlarging the window, I looked into different window replacement options. Different types of windows in general. I had the idea that a large window over the kitchen sink would be nice to open and pass food through to the patio. That's honestly how I settled on a double casement window.
But, within that decision, there were other factors to consider. Let's talk about those for a second.
What is the difference between a Single Casement Window and a Double Casement Window?
A single casement window has one window that opens out. A double casement window has two windows within the frame that opens out.
What are French Casement Windows?
French casement windows close together without a middle sash so that you have an unobstructed view.
What are the advantages of Casement Windows?
Casement windows open up to the outside further than other windows. They are also ranked really high in security, offer a lot of ventilation because of how they open, and are energy efficient.
There are a lot of pros of casement windows, but I really liked them because they are consistent with what we already have installed in our house and for the idea of passing food over the sink to the outdoor patio.
Installing a Kitchen Casement Window Over Sink
I got a few quotes for the window installation and if it was just replacing the same window size with a newer, casement window... that would be a pretty simple job. We, on the other hand, were doubling the size of our kitchen window with an oversized casement window which made the job more expensive and labor intensive. I posted a very thorough walk-through of this process including price in my post on the details of enlarging a window.
I thought I was getting a French casement window (without the middle sash) but just recently realized that I have a double casement window. We went with Anderson for the brand. 'm happy either way but just know that if you are wanting a more unobstructed view, you can get windows that open out without a metal bracket in the middle. Actually, the mechanism is very similar to our front double doors that we had installed!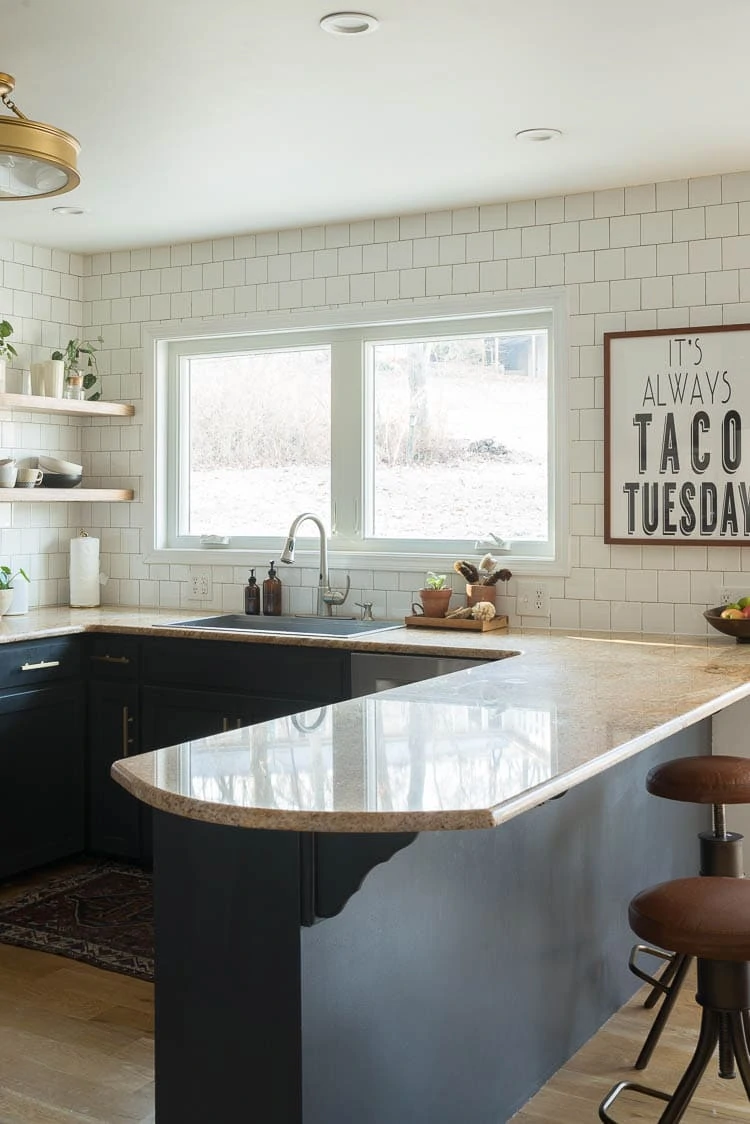 I hope this was helpful in helping you determine what type of window you are interested in putting over your kitchen sink. In all honesty, the casement style has been great but also different that what I had imagined. I thought I would pass food through the window, but we don't do that often at all. It's a bit of a reach to reach over the sink and the counter to pass much through the window but I do like the ability of being able to crank open the windows super wide to make the outside seem inside.
How to Decide on a Casement Window over Kitchen Sink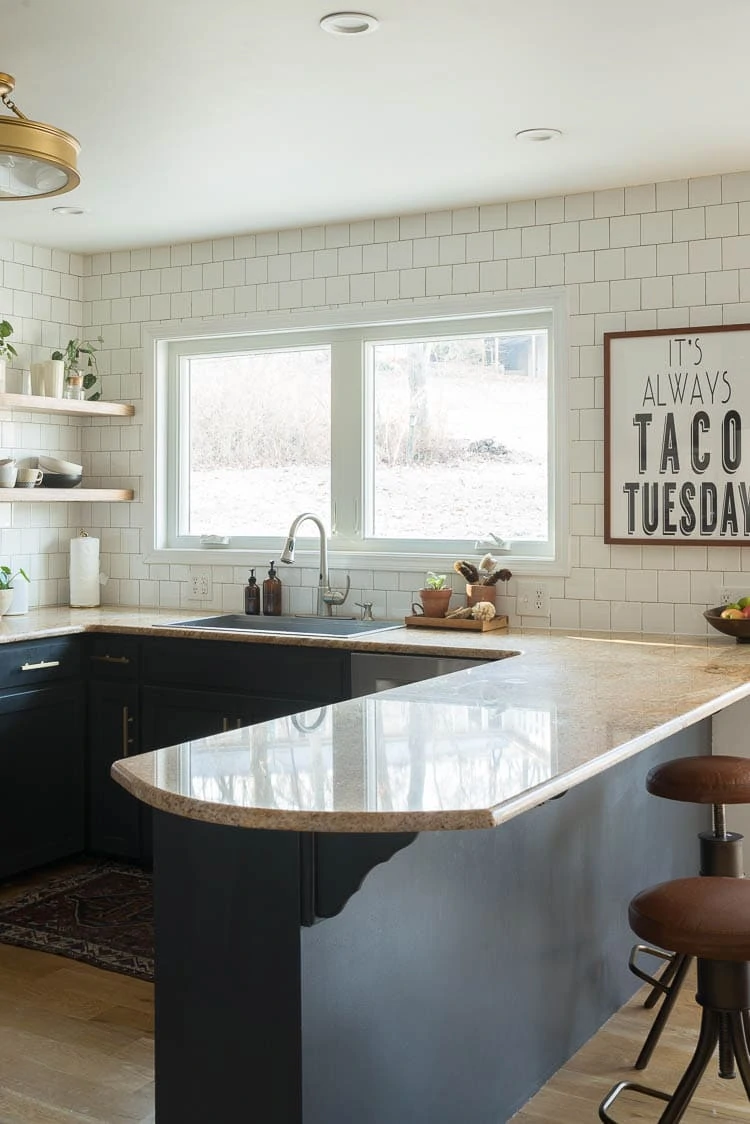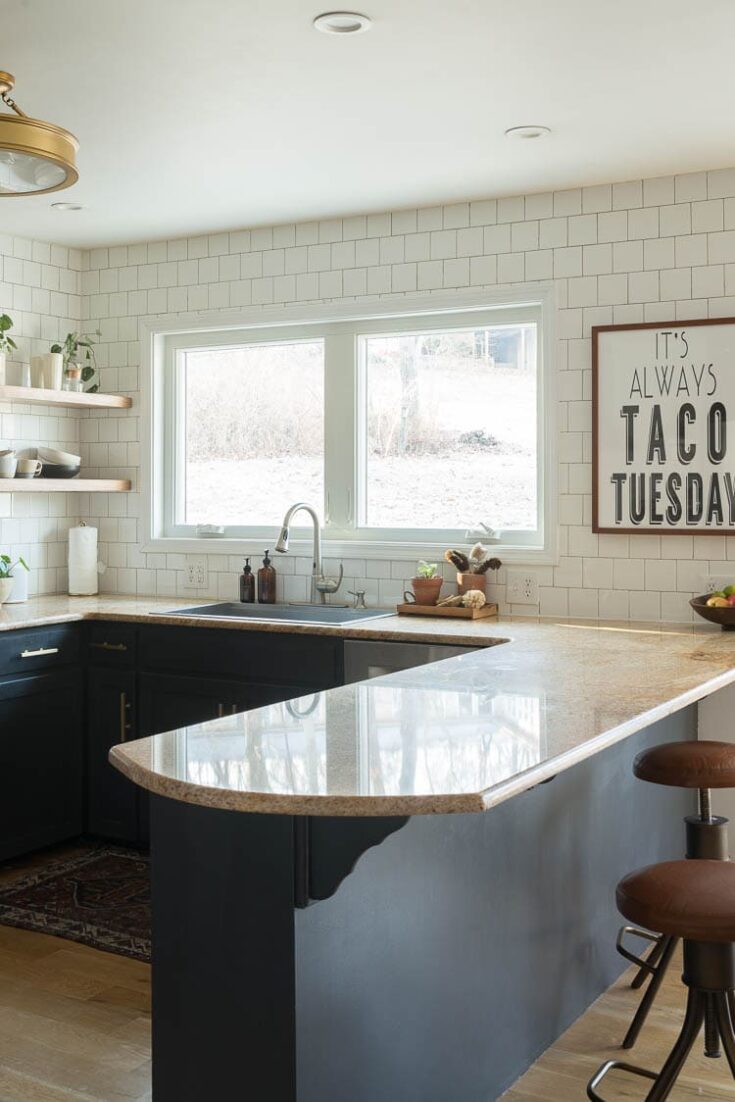 Learn about types of casement windows and which style of casemet window we went with to help you choose what is best for your kitchen!
Instructions
Look at the different types of windows you already have in your house.
Decide if you want to stay with the window style you have or go a different route.
Decide on how big you want your new window to be and that will help determine if you want a double window or single window (the larger the window size, the more expensive it is to just get a single window).
If you are interested in casement window options, learn more about the differences between french casement windows and traditional casement windows (more about this in the notes, below).
Decide on how you want your windows to open. Most casement windows open outward to allow for optimal air-flow, efficiency and unobstructed views, but this is something you'll want to verify with your supplier before ordering.
Find a contractor and get your casement window installed.
Notes
French casement windows close together without a middle sash so that you have an unobstructed view. Traditional casement windows (what we have in our kitchen) have a support sash in the middle (if you have a double casement) that the two windows close on.