Happy Monday! Did you all have a good weekend? Ours was pretty relaxed and exactly what we needed. I still have this head cold thing that I can't knock and have now given it to Luke. So, yep, we were pretty much low-key around the house. It's always frustrating to get sick in the summer, don't you think?
Even though I haven't felt like doing many projects, I have been thinking about lots of new ones! But today, I wanted to chat a bit about switching gears in the master bedroom with bedding. Most of you know that when I was working on our master bedroom for the One Room Challenge... it just didn't come together. It was ok, but just ok. I wasn't thrilled with the outcome. Heck, I didn't even finish it. So, of course I wasn't thrilled. It didn't feel cohesive nor did it feel inviting. I don't want to get your hopes up today - that you are going to see a finished room - because that's just not the case; but I do want to talk to you about bedding and what I've seen from my experience.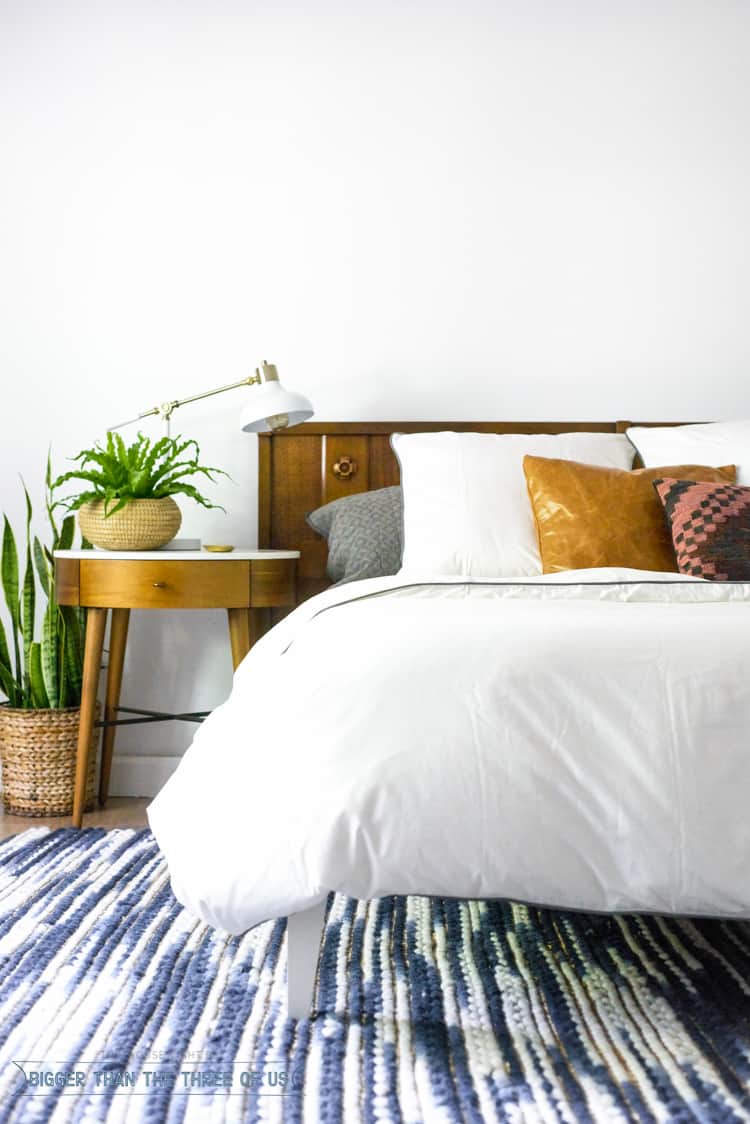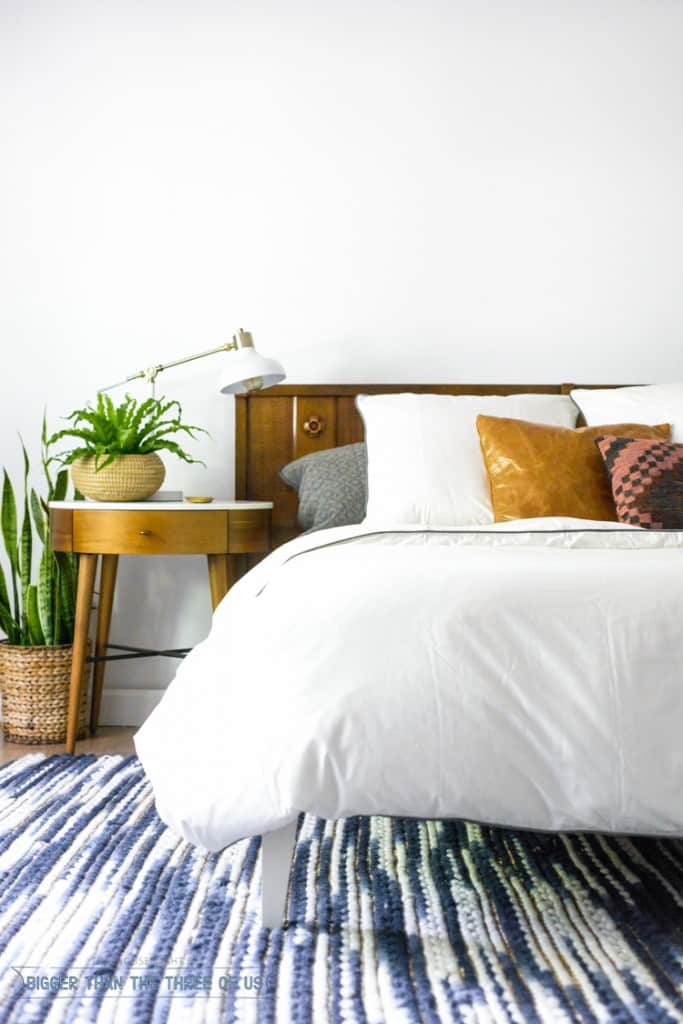 *A special thanks to Crane & Canopy for providing such an amazing product for today's post.  Please click to read my privacy and disclosure policies. .
A LONG time ago (Star Wars, anyone? - LOL), we had a white pinstripe duvet cover.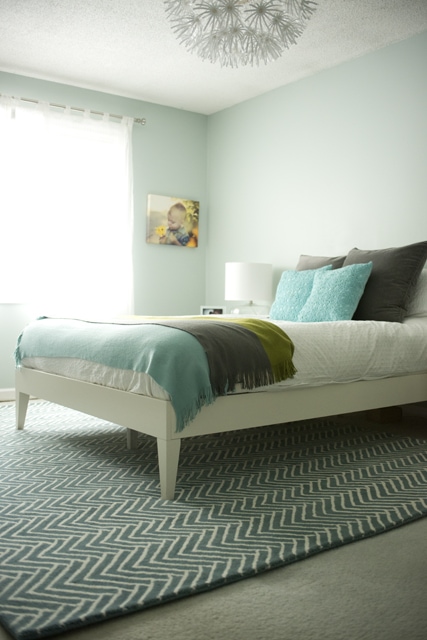 Wow, that picture is like circa 2012. The white duvet was fine, but it just wasn't jiving with the space.
Eventually, I made the decision to go with a light gray pinstripe duvet. I added different accents but kept the rug and the euro pillow shams. I ended up here: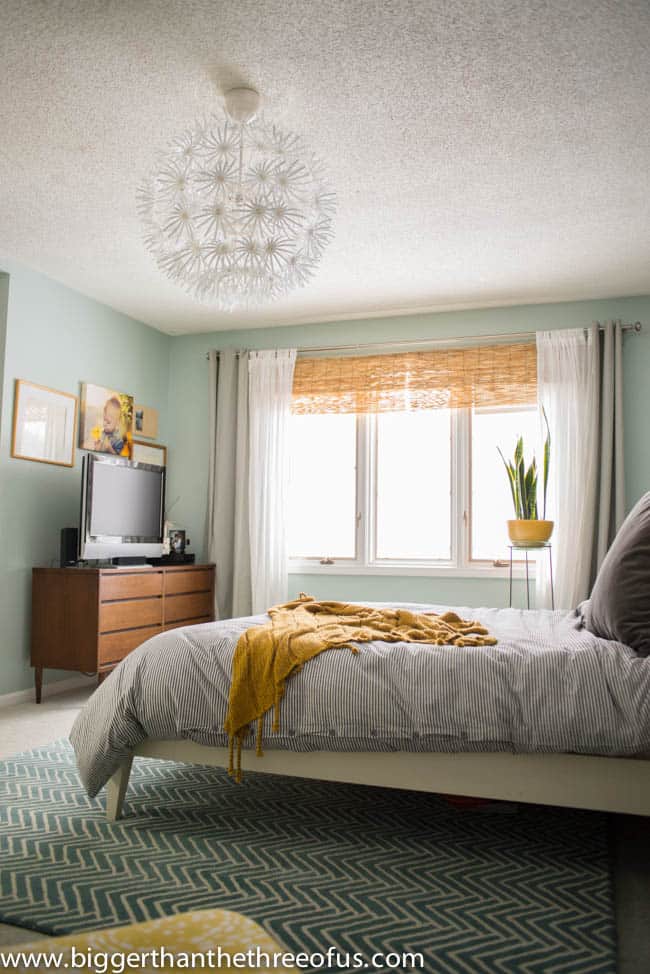 Isn't it crazy different how a duvet can change things. I mean, I know this is a different angle of the room and the decor all-together is different... but bedding makes a HUGE difference.
Let's fast forward to when I revealed the updated (but not finished) bedroom for the One Room Challenge.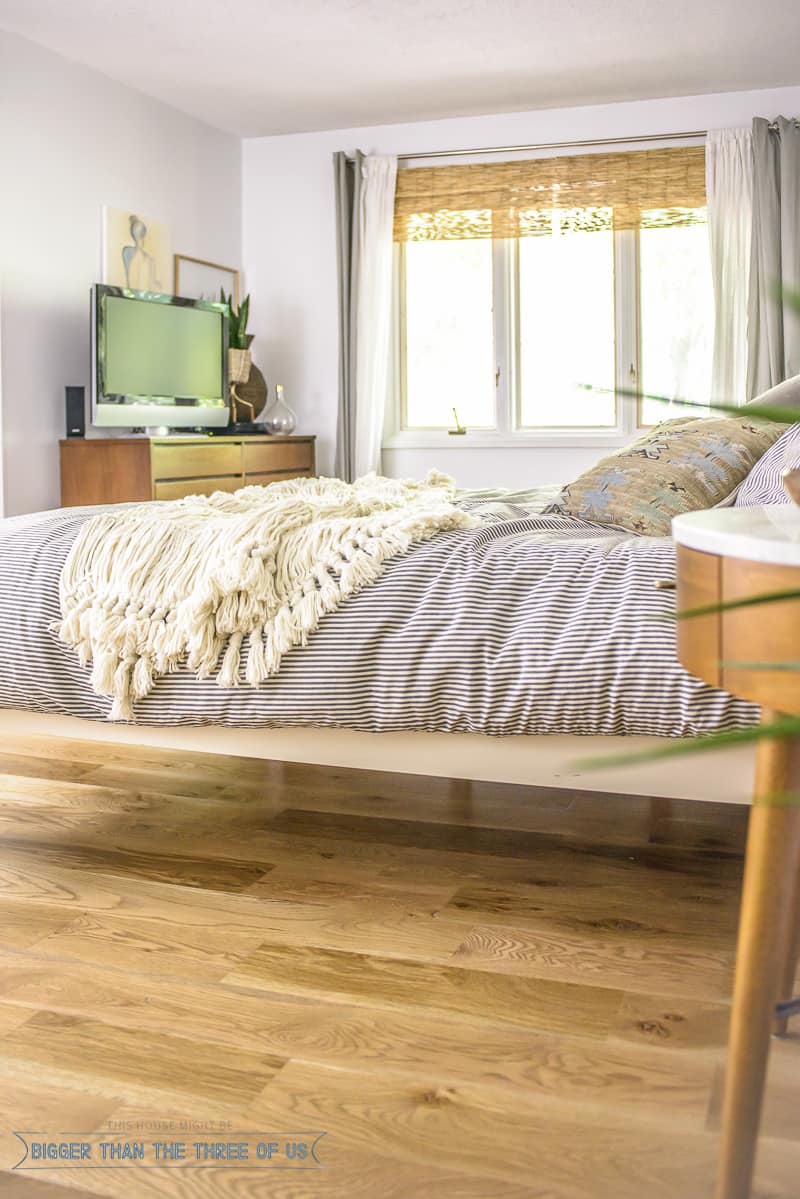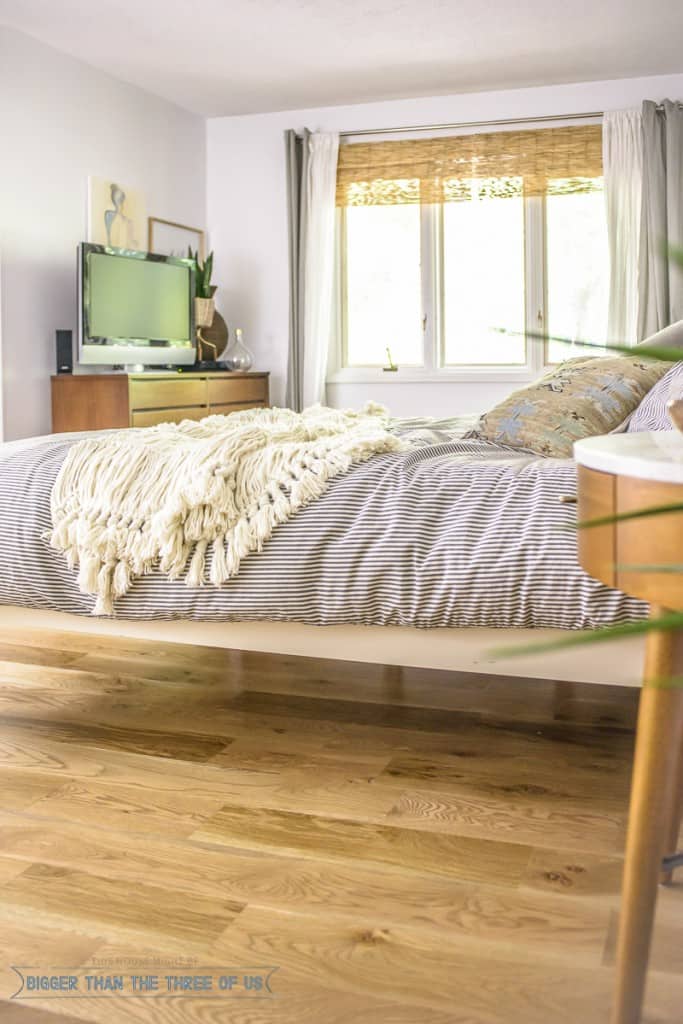 I decided to keep the gray duvet but accessorize the room differently. It was ok, but just ok. When I added a rug though, nothing seemed to work.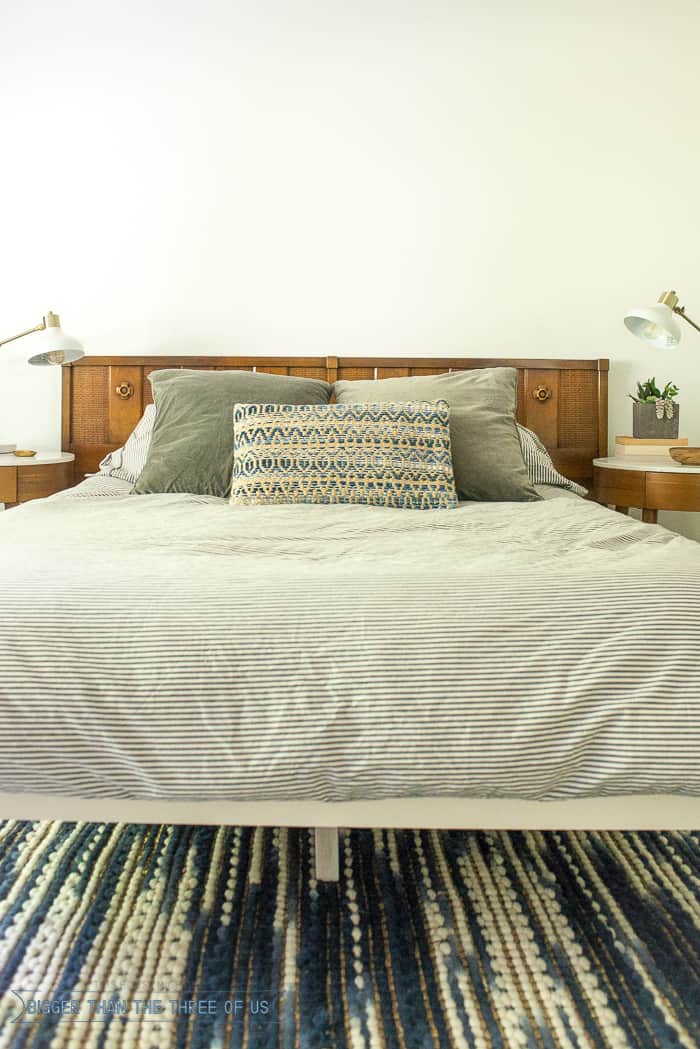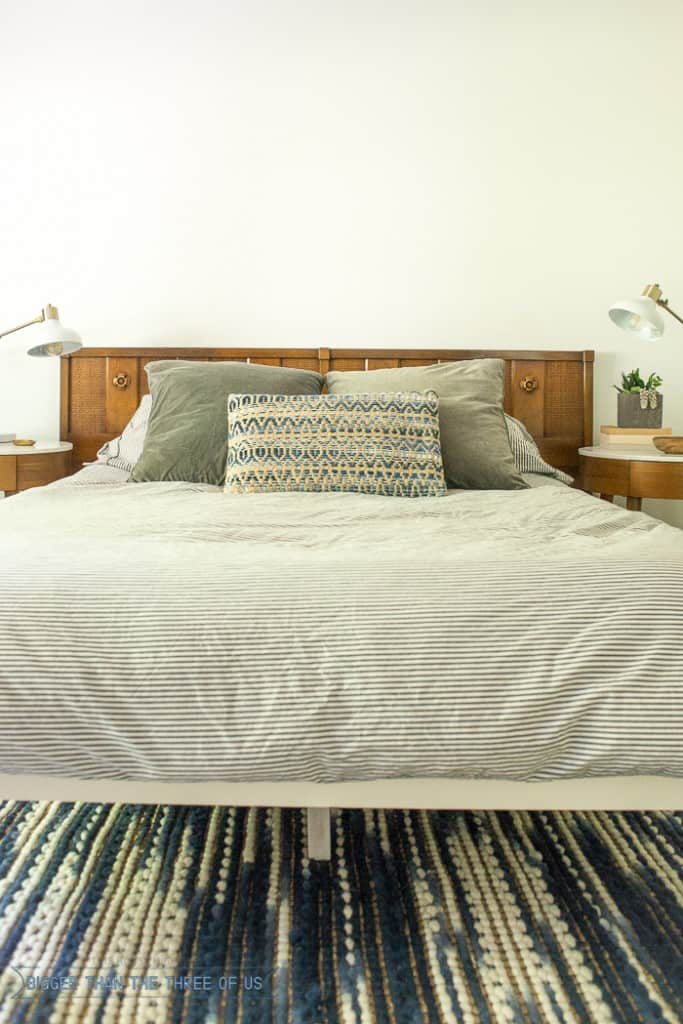 I liked all the components separately but not all together.
I've had duvet covers for years now and I have really loved them so I focused my search on duvet covers. There were a few that I really loved but in the end, I decided to go with the Hayes Nova Soft White Bedding.
When Crane & Canopy contacted me to see if I would be interested in refreshing a space with some of their products, I jumped at the chance. I've seen some of their duvets floating around on Pinterest and knew I could find something that would help me get my space closer to what I had envisioned it to be.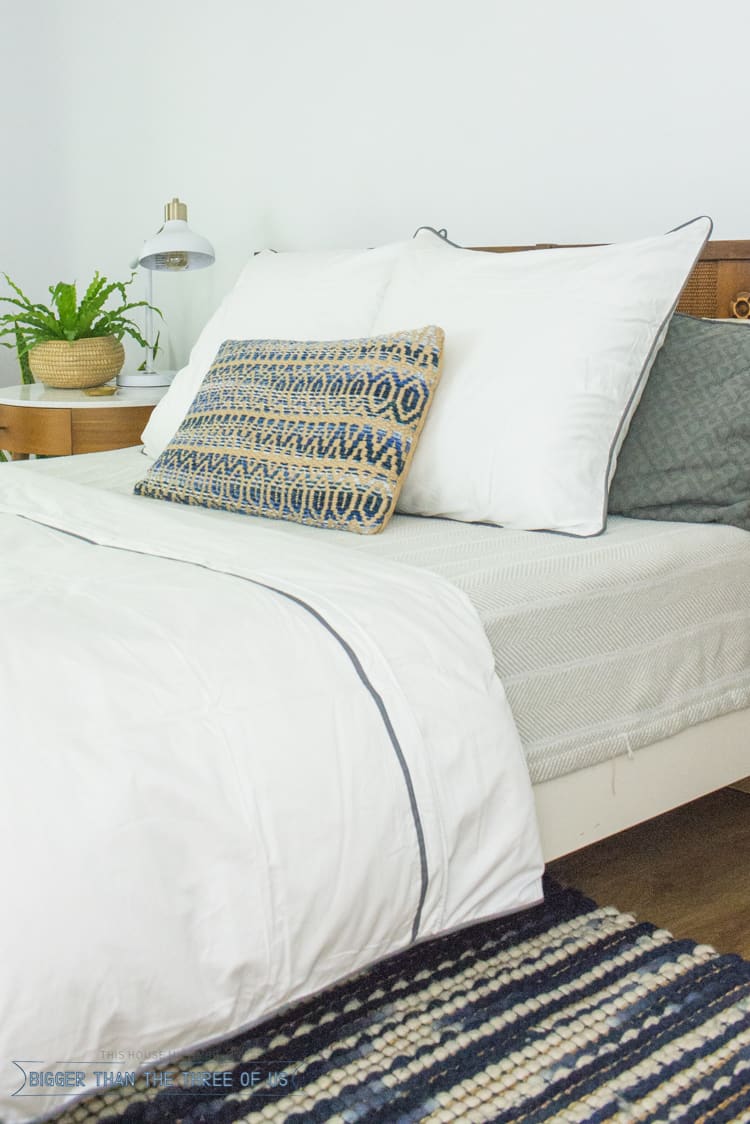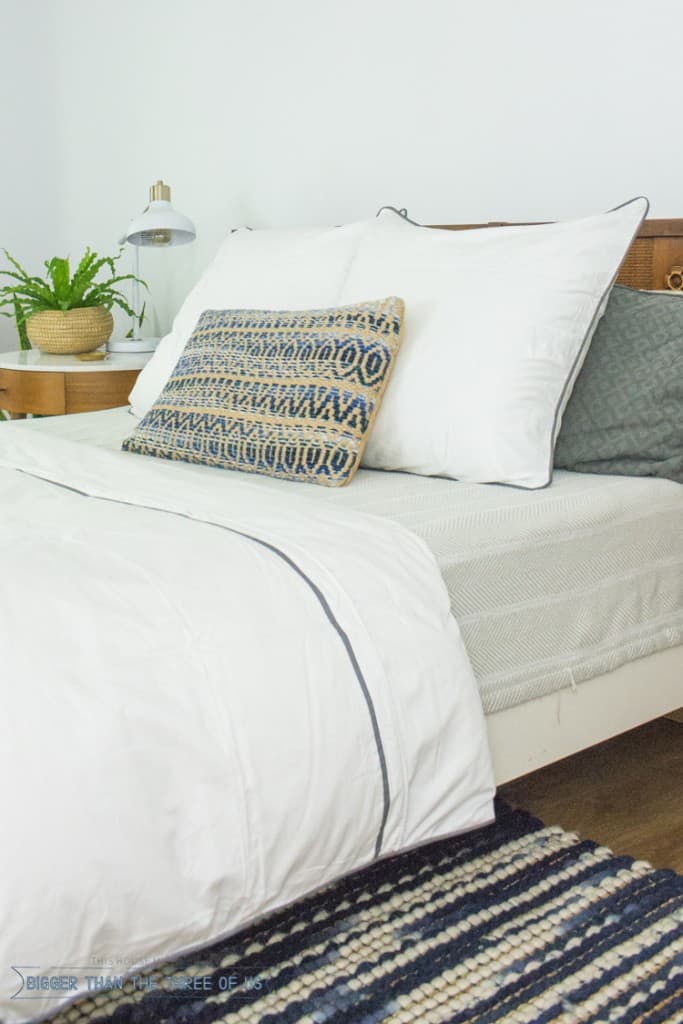 I didn't realize how ready I was for a nice, bright change. It was instantly so more welcoming than what we had before.
And, give me all the heart eyes 😍😍😍 for that pin stripe edging!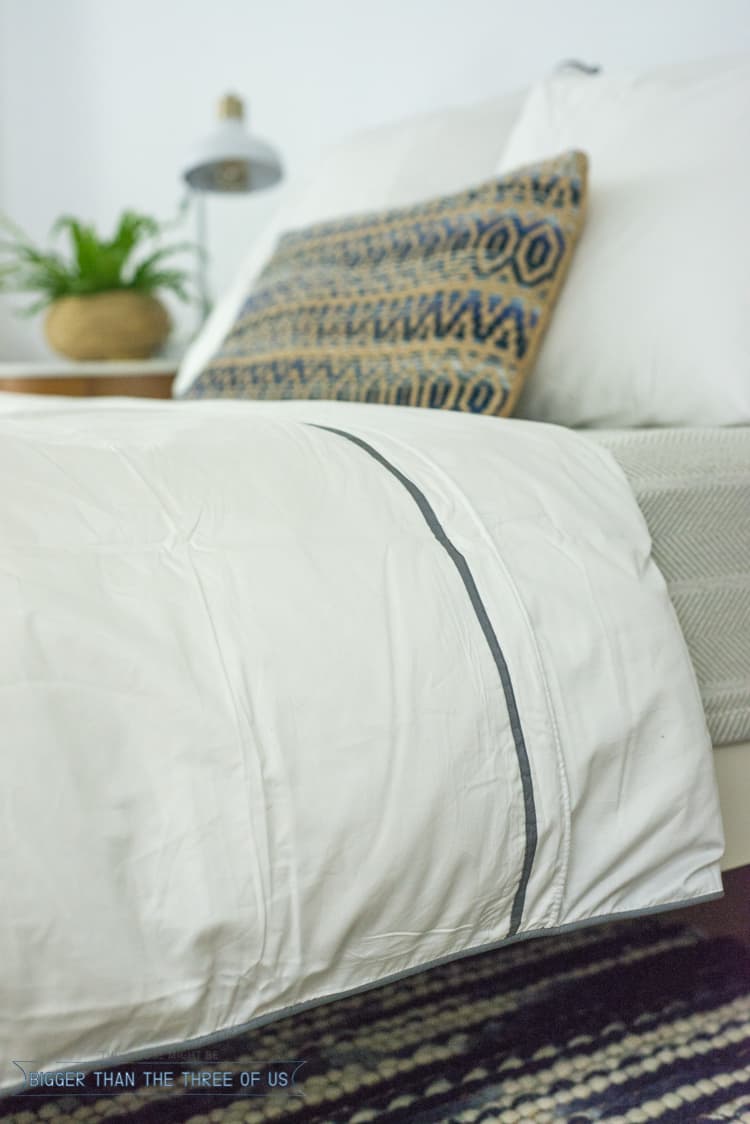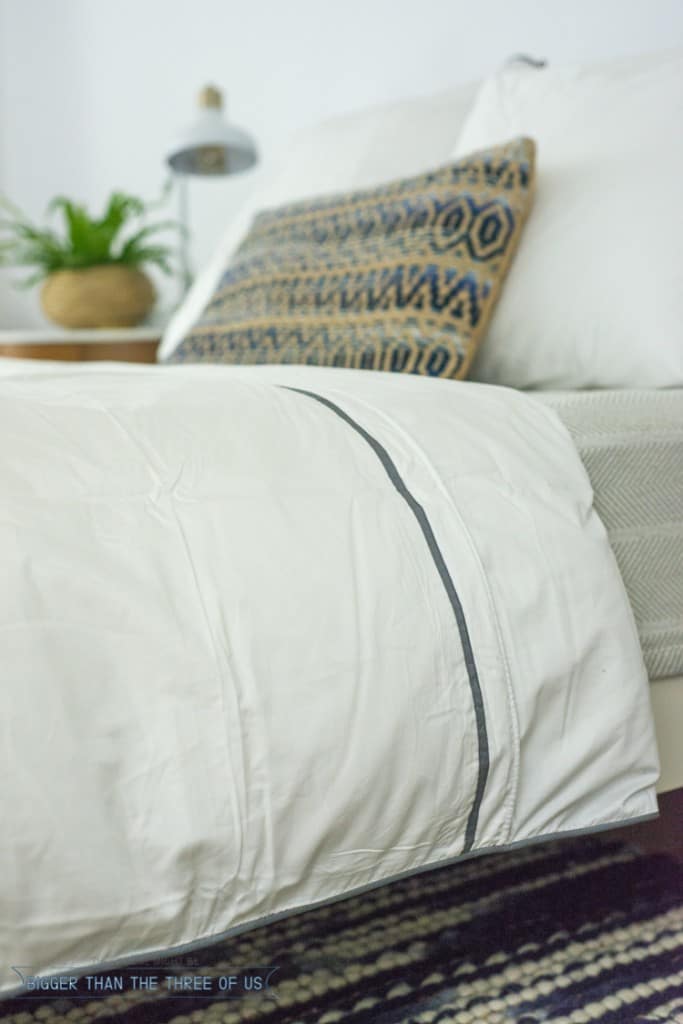 BUT, don't think everything was just dandy. I took pictures of the room with the new bedding and, even though I loved the new duvet cover and shams... I didn't like it together with the rug and the throw pillows. So, I took every pillow around the house and piled them on the bed.  After trying tons of different options, playing with different shams and blankets underneath... I found a keeper!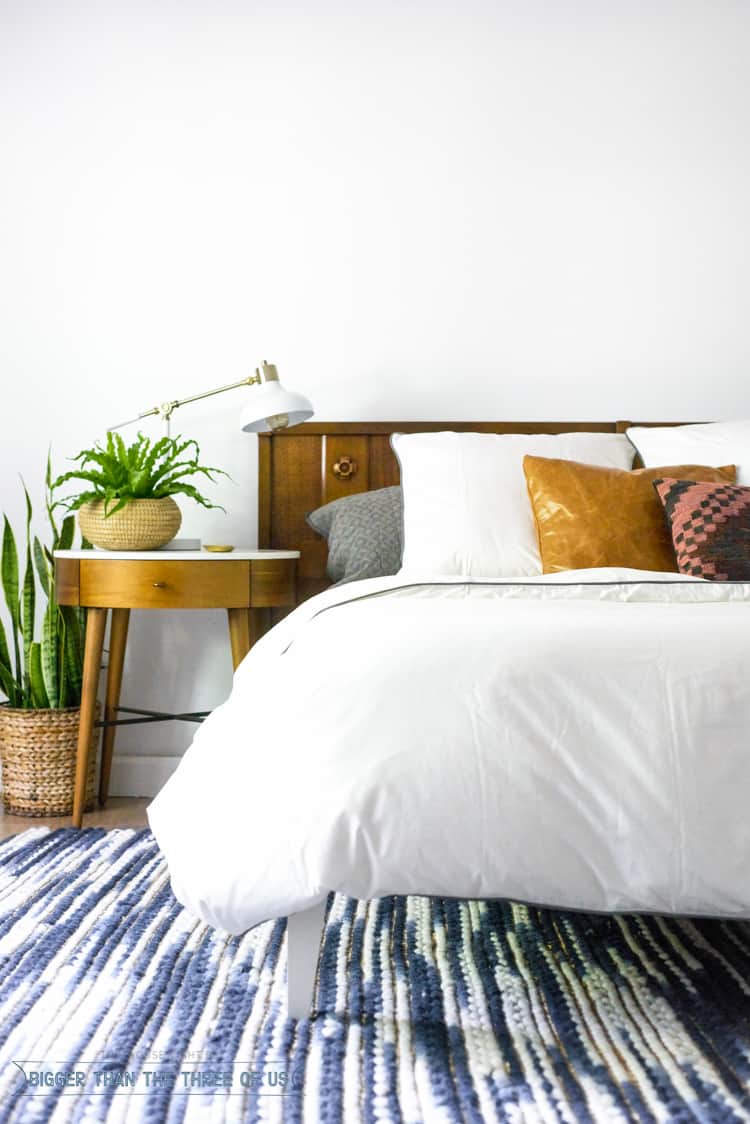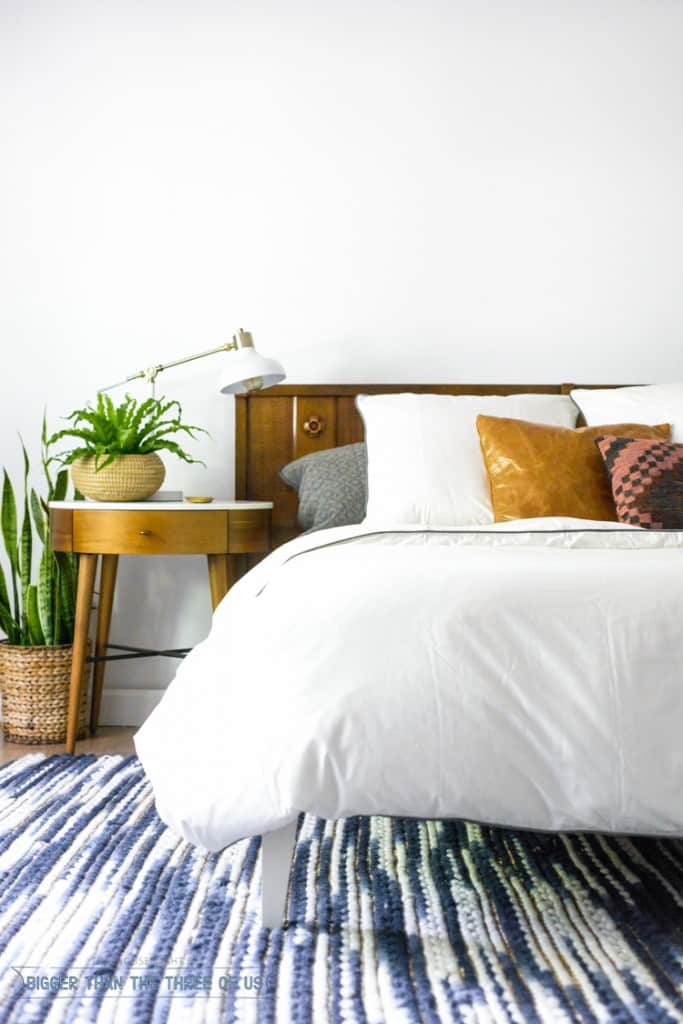 Gosh, I can't believe I actually found a combo that I'm in love with.
Should the moral of the story be that camel leather is a must-have in every room or should it be that... one needs all the throw pillows, for instances; just like this?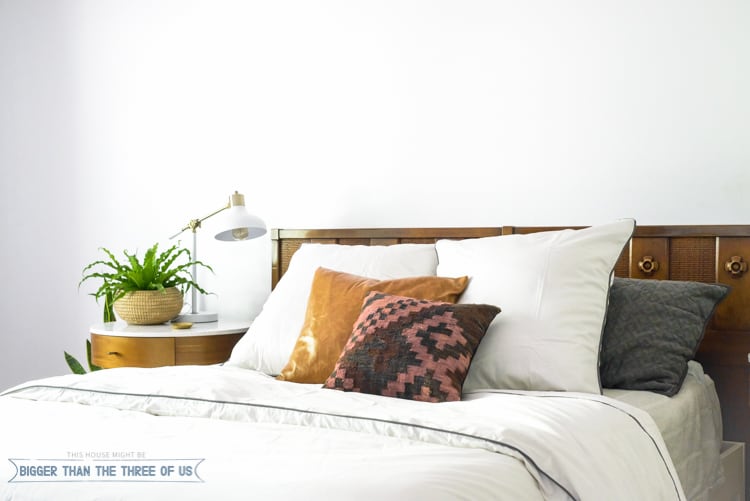 I'm not sure what the moral of the story is, but just know, that I'm going into my room all the time giving my bedding googly eyes.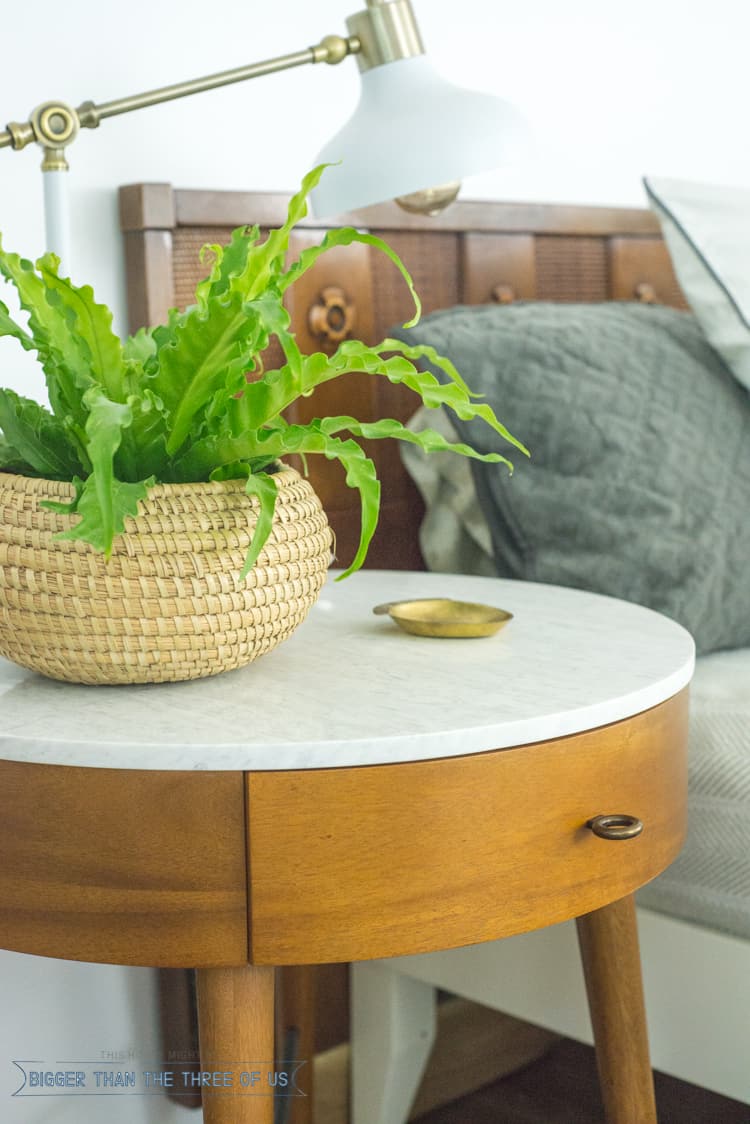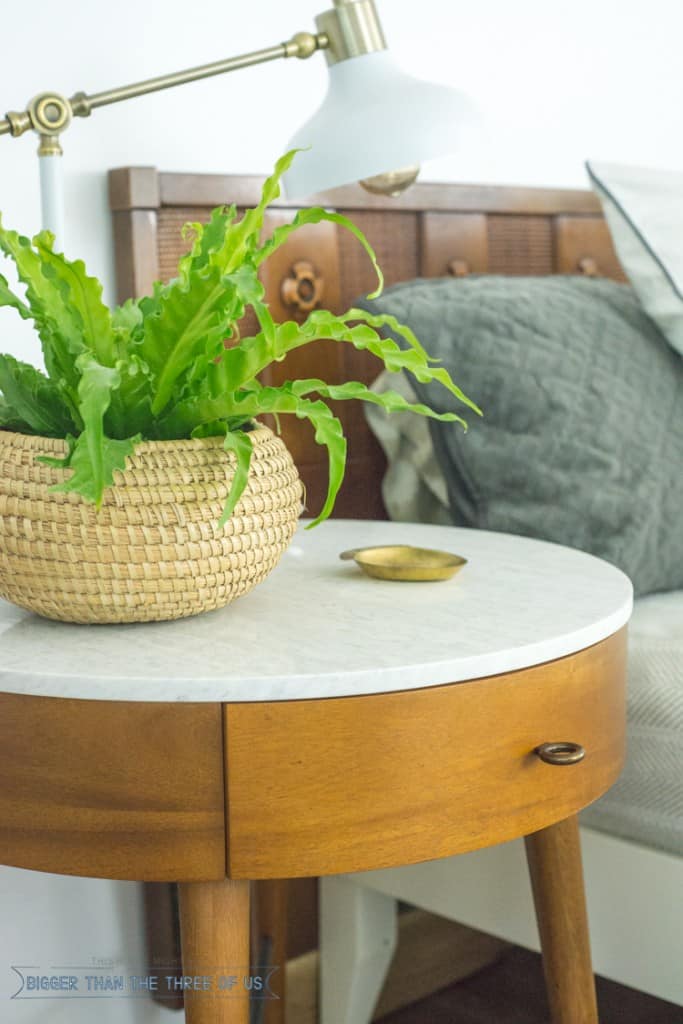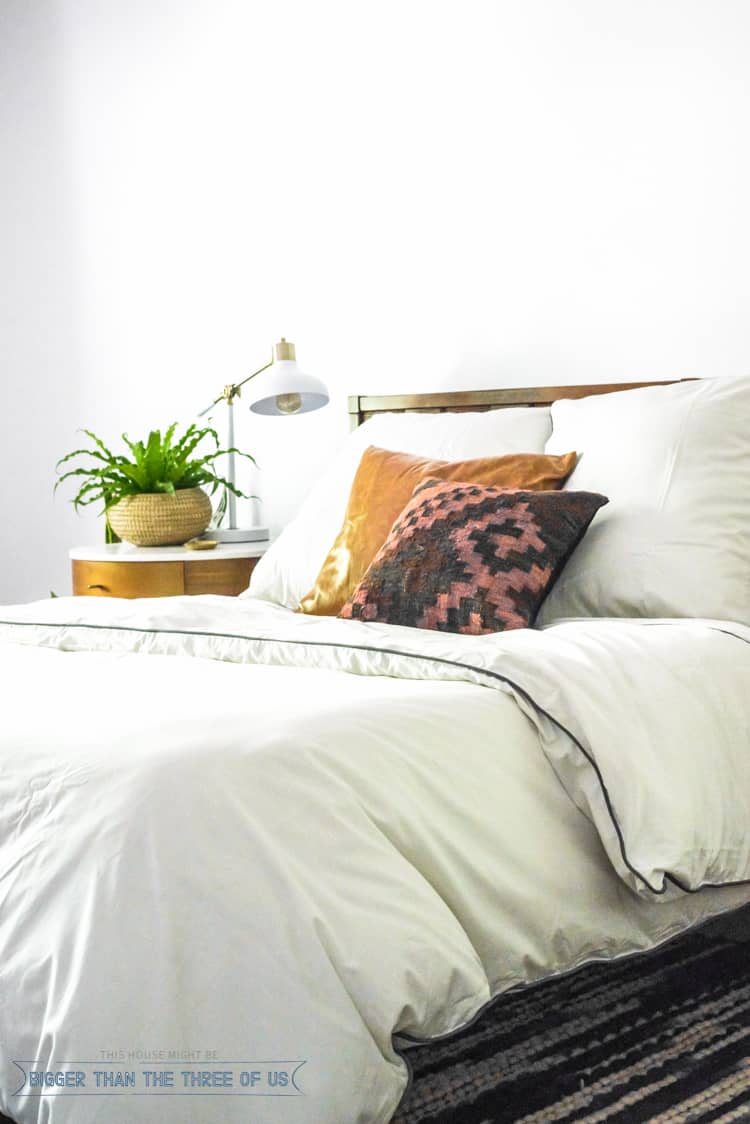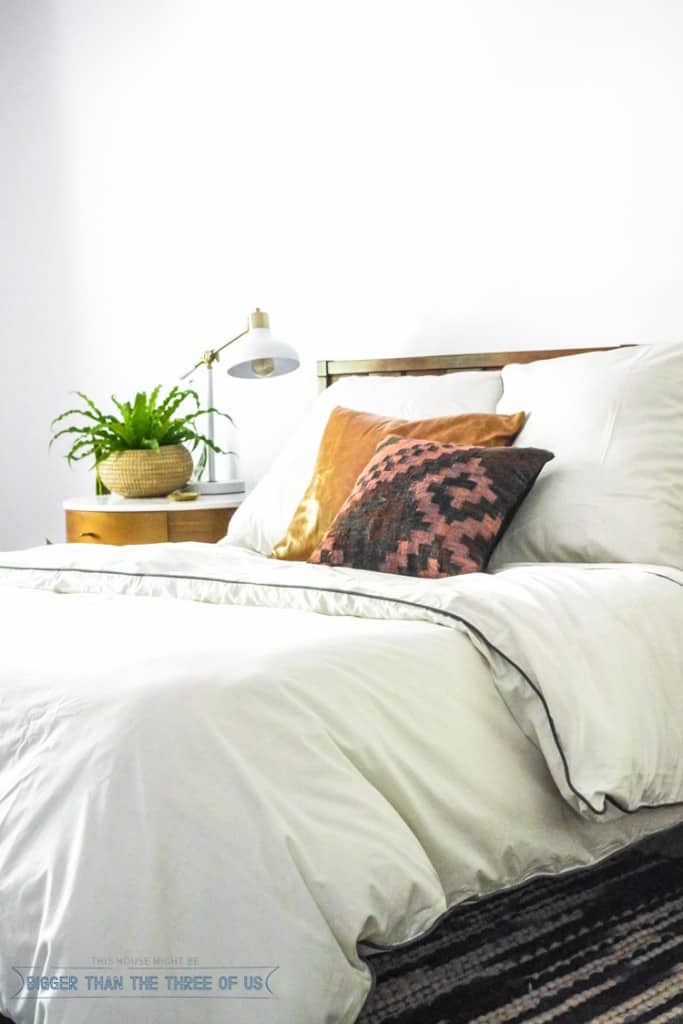 Oh, and if you want the deets on the duvet:
It's made from 100% premium cotton and has a 400 thread-count. In my opinion though, one of the coolest things is that it has a hidden zipper enclosure in the middle instead of at the end. I found it to be really easy to stuff this way.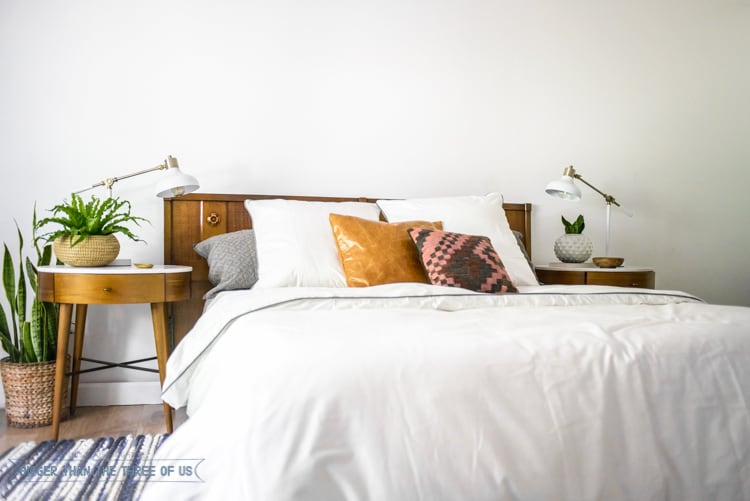 Seriously though, I totally feel grown-up with my new duvet set. Sometimes, I feel like with my style bedding, decor, etc., can be a bit trendy and not so nice. Sometimes, I just want something affordable yet high-quality and that's hard to find. This set, I believe, will last me for years and I'll be able to change out pillows and rugs to my hearts content.
So, what's next with the master bedroom, you ask? Well, I'm not rushing anything, but I have a few ideas for over the bed. BUT, like I said, I'm not rushing anything.
So, tell me... do you love your bedding or are you in the need for an upgrade?