Minimalism and Marie Kondo; what is it and who are we talking about? Some of you may or may not know either of these and that's ok! Suzannah and I are intrigued by the idea of what minimalism means, especially to those of you who are like us and love to decorate, design and renovate our homes. Tune in today to our chat on minimalism and hear our thoughts on whether it's realistic and will actually bring us happiness.
Minimalism and Marie Kondo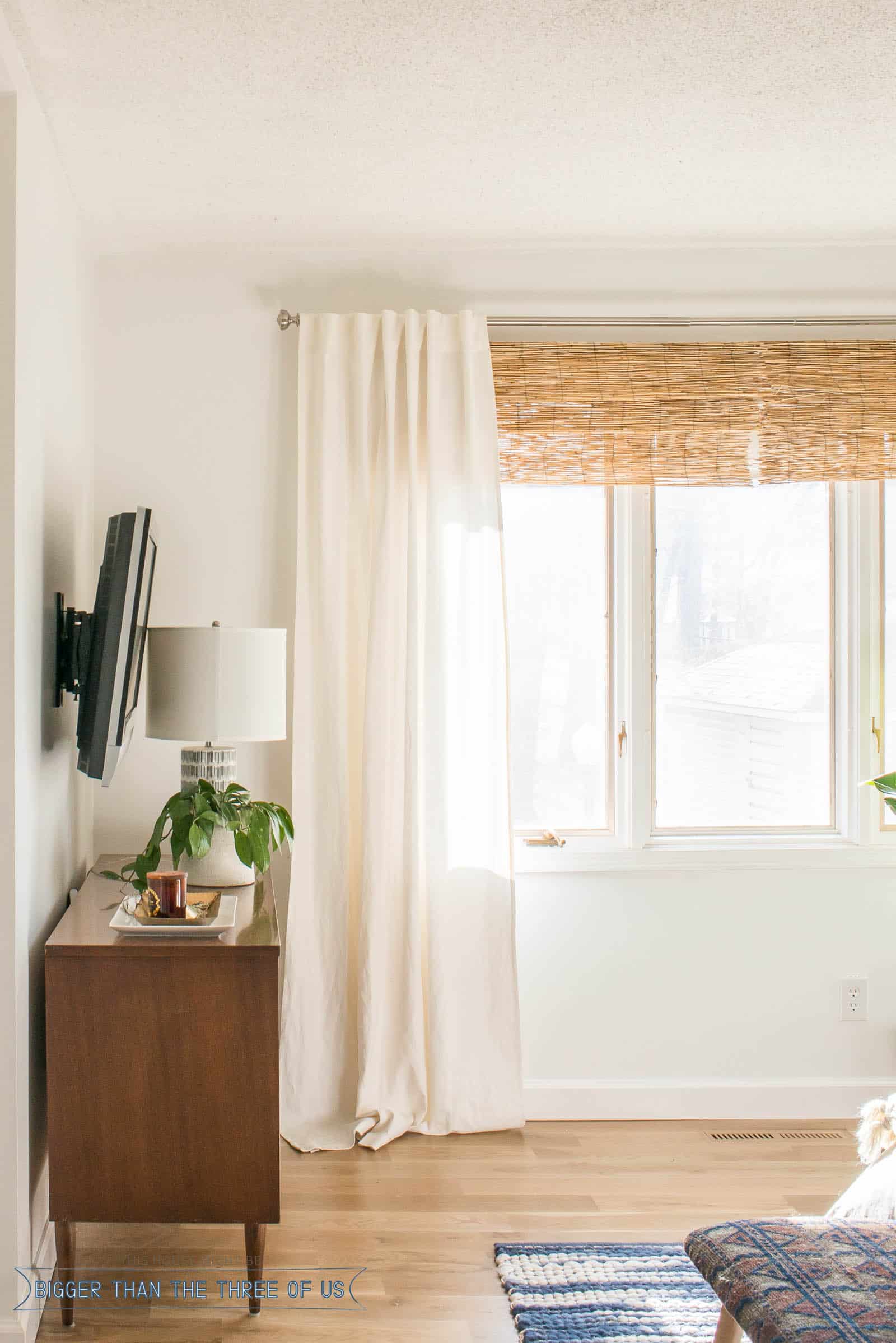 Most would definitely not call my master bedroom a minimalist bedroom but it's the closest thing that I have to a minimal-type room.
Listen below or find us on your favorite podcast app: iTunes, Stitcher, GooglePlay and Overcast.
As most of you could guess, I don't proclaim to be a minimalist nor do I think I would be happy as one. That being said, I do like to learn about why we consume so much, what makes us keep buying products and how people feel happy living with less. So, when Suzannah said that she'd like to do an podcast episode on minimalism and Marie Kondo, I was totally on board.
On today's chat, we talk about how to reduce clutter in our houses and wardrobe. I share that I read Marie Kondo's book, The Life Changing Magic of Tidying Up, a few years ago and really loved it. I implemented the steps in her book when I did my closet makeover and, I have to say, I'm so happy with the result.
We also talk about:
We hope you loved this episode of the podcast and if you have any thoughts on minimalism, tidying up, capsule wardrobes or more, we'd love to hear them. Connect with us on Instagram, Facebook or by email ([email protected]com).