Hi All! So, with a little encouragement from Jennifer at Brave New Home, I've decided to participate in the One Room Challenge.
For those of you who don't know what it is, for the next six weeks on Thursdays you will see a post about our Guest Bedroom. The goal of the challenge is to get the room done by the end, with the reveal on the 6th week. Crazy, right? The challenge is put on by Calling it Home. I can't wait to follow along and see the other rooms that are going to be transformed.
The room that I'm working on is our guest bedroom. A lot needs to happen in there! Here are the before pictures: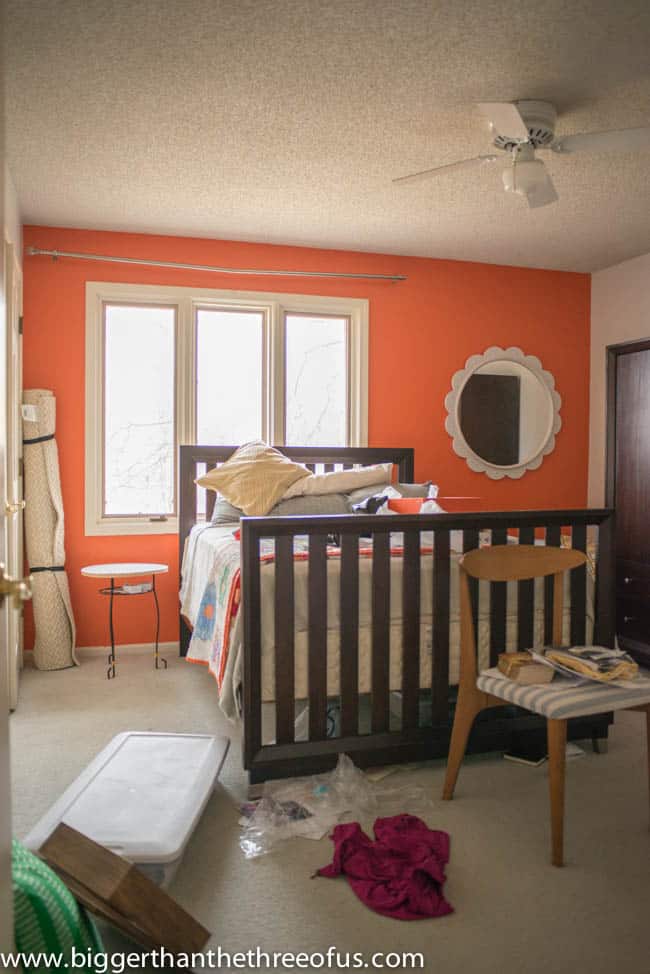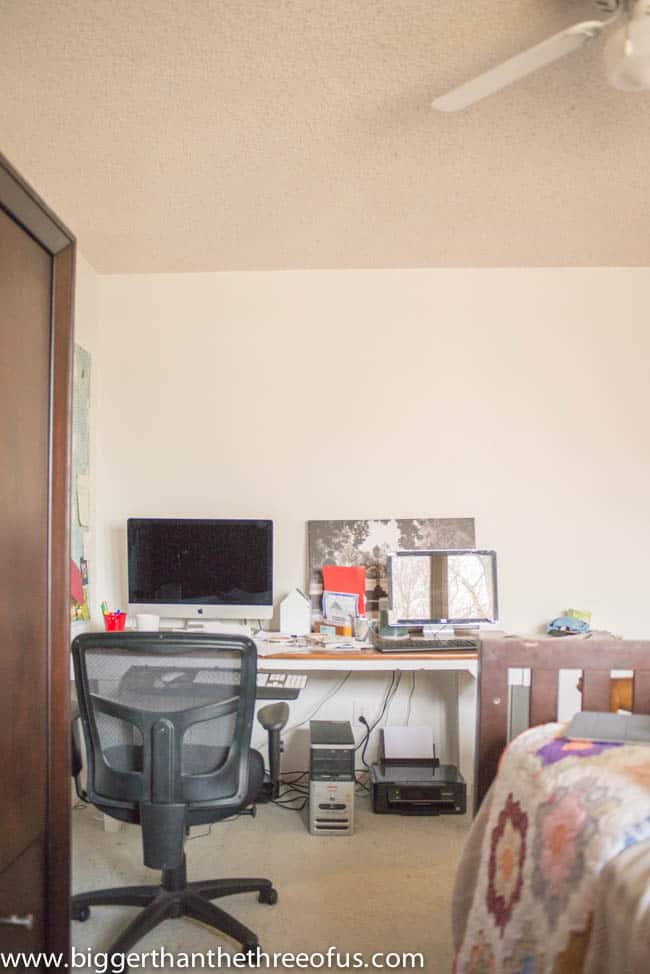 Well, that's embarrassing. Lol. Look at that computer screen! I don't think it's ever been dusted. Oops.
I made up a mood board with two different looks that I love and want to work off of for the room.
I'm leaning toward the left side but will decide for sure in the next few days.
So, what's on the "To-Do" list??
- Paint Walls
-Paint all Trim and Doors
-Upgrade Bed to Queen (Mattress/Bed Frame)
- Add texture and interest
- Update side table
-Bring in plants
I hope you love following along on this challenge.