I've been thinking about trying to make my own laundry soap. Different recipes for it are all over Pinterest. It just kept nagging me and nagging me until I finally decided to just do it. I decided to make it using Liz Marie's recipe.
She doesn't have added scents in her recipe, but I wanted them. You can find a few different scent bead packages on the laundry isle.  I love the clean linen scent, so that's what I picked. Also, instead of grating the Fels-Naptha soap, I pulsed it in a mini-coffee grinder. It worked perfectly.
Oh, and a cooler works perfectly for stirring the mixture. Ha.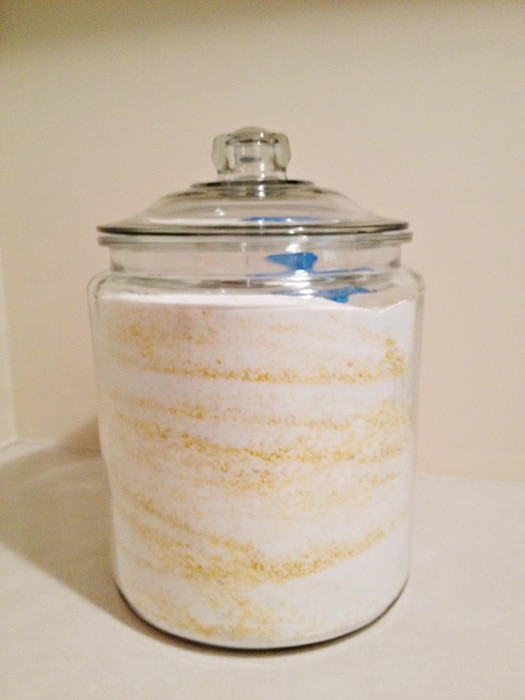 The total cost for the laundry soap was $27.88. The glass jar was $10 extra. I'll let you know how I like it and how many loads I get out of it once I'm a few months' in.
Find the full recipe on Liz Marie's blog.