I'm caught in a renovation snowball that is our powder bath and laundry room. The project has morphed into more money and time as we ponder replacing the door to the sunroom that leads from the laundry room. But, if we replace that door, why don't we go ahead and replace the door from the playroom to the sunroom as well? Have you had this happen? Or does this happen to you often while renovating?
Tune in on this episode of the Your Home Story podcast as Suzannah and I chat through my powder bath renovation and what has snowballed out of control.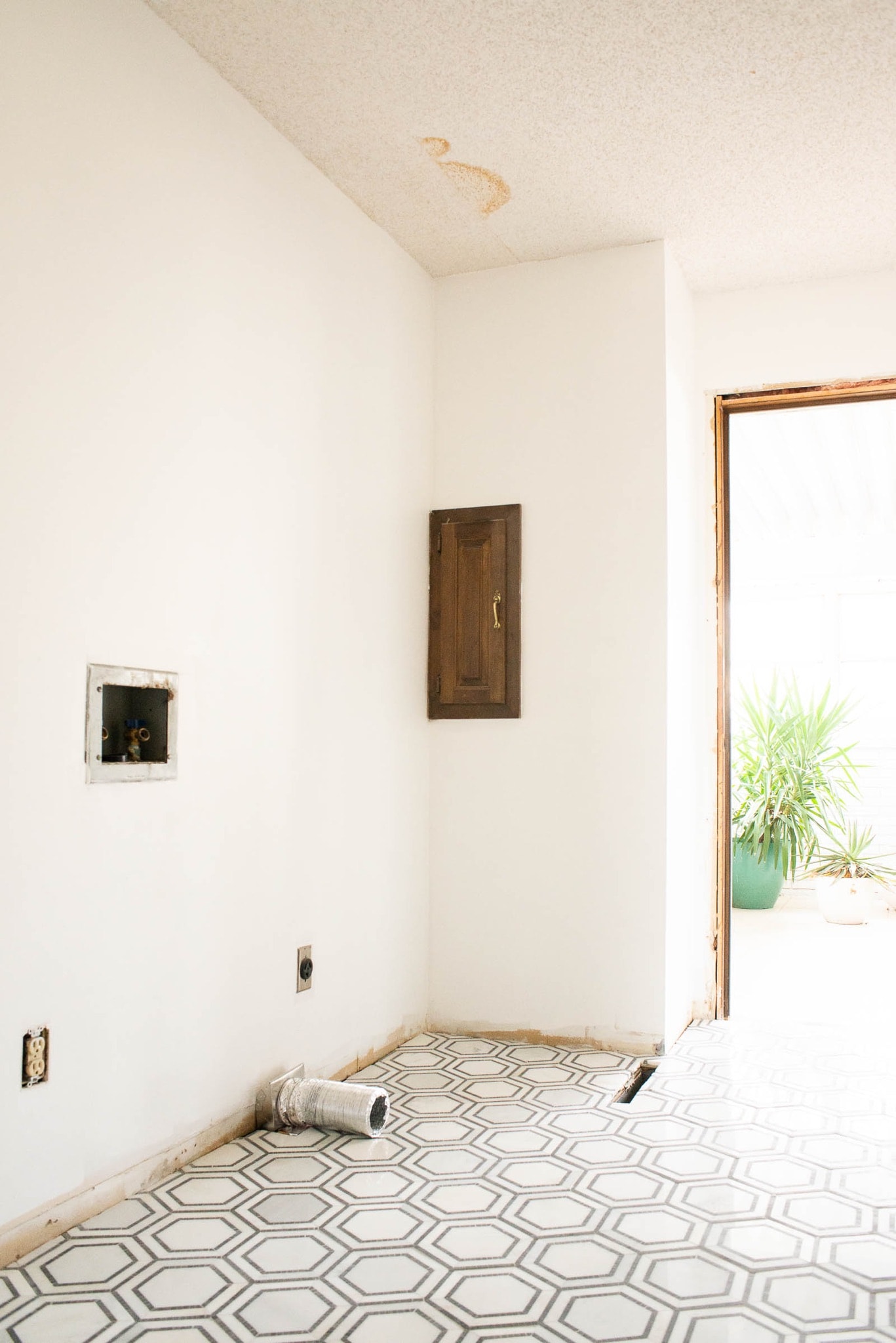 Listen below or find us on your favorite podcast app: iTunes, Stitcher, GooglePlay and Overcast.
Tell me if I'm wrong, but I think there are quite a few of us who struggle with keeping projects in line while renovating. Those renovation projects last longer because the project scope snowballs. Little things are added to the TO DO list like replacing door trim, upgrading baseboards or painting a connecting wall. These little things aren't a big deal but if you look at them individually. BUT, if you didn't plan for each little thing then you are investing way more money and time to complete them.
I really hope I'm not the only one who struggles with this. Suzannah and I talk today about whether I'm just a poor planner, don't have clear time expectations or whether it's just my process for renovating. I'm really not 100% sold on the way I do things being "bad" but I do think it's definitely a theme with my projects. I would love to hear your thoughts on whether this is something that you deal with or if you think I'm crazy!
And if you aren't following along over on Instagram, I've been sharing what's currently going on with my powder bathroom in my Instagram story highlights under Powder Bathroom.
You can find us on our blogs or connect with each of us on Instagram:
We'd love to hear your questions and thoughts! Join our Facebook group here and email us at [email protected].