If you are looking for a good Iceland Airbnb option, I'm sharing our recommendations for where to stay along the Ring Road in Iceland.
My husband, son and I went to Iceland in April of 2019. It was a bit of a spur of the moment trip for us. Usually, I plan for months in advance and have a really good idea of what the trip will be like. This trip though, was booked and traveled to all in under a month. For me, that's crazy! I didn't know much about the ring road in Iceland and kept reading different things about traveling to Iceland in April so I wasn't sure how the trip would pan out.
In all honesty, the trip was amazing! We stayed at a few different places along the ring road and to help you plan out your adventure and get a honest look at accommodations, I thought this post would be fun to write.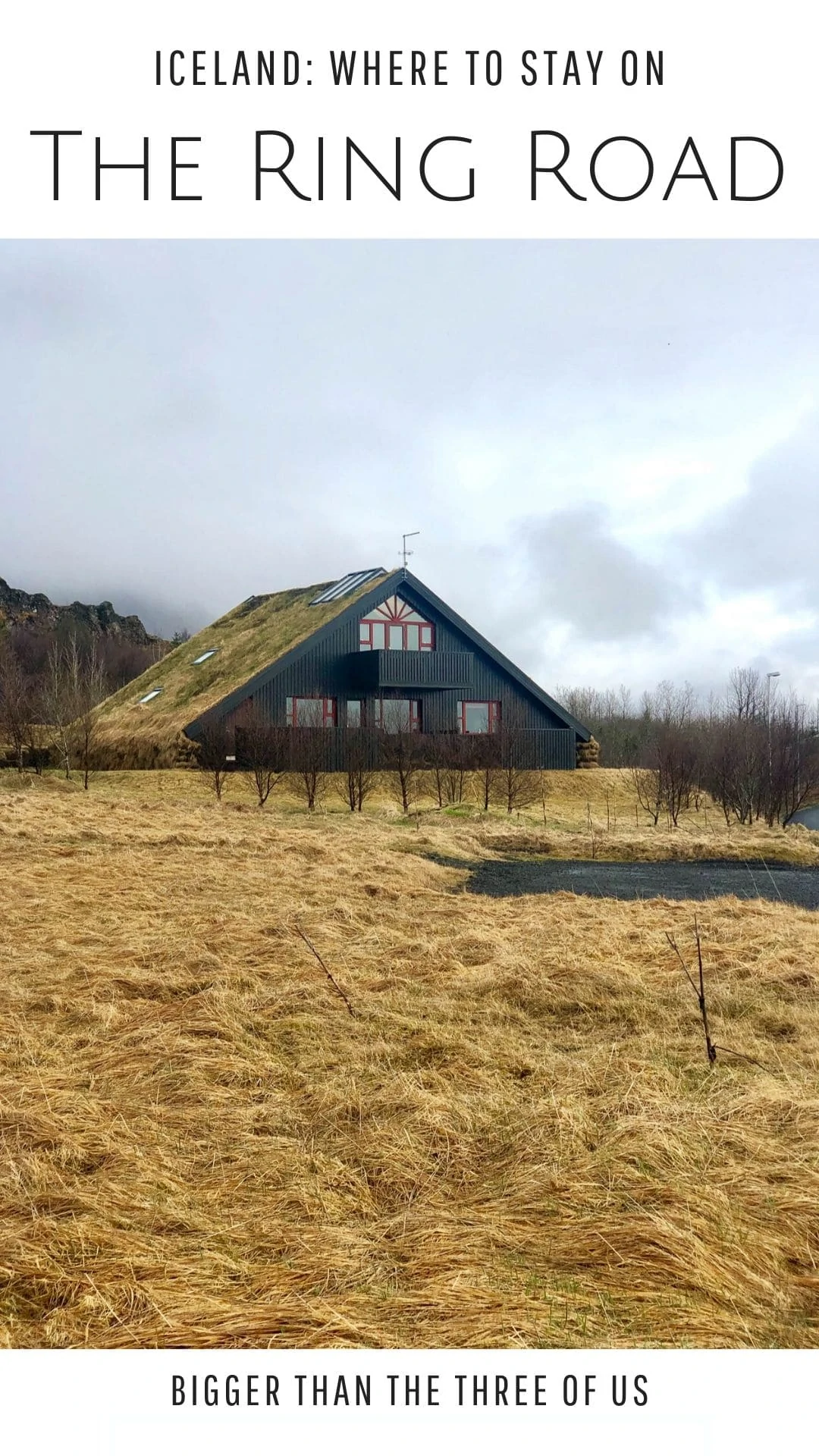 Just to give you a bit of our itinerary for the ring road, we flew in to Iceland and planned on staying one night in Reykjavik. After that, we headed through West Iceland to North Iceland to stay for a few days. Then, we headed back down to the south coast for a few days, followed by a few days in Southeast Iceland. We ended the trip back in Reykjavik.
As I mentioned, up above, this trip was planned fast. I got conflicting reports on whether it was actually possible to travel the ring road completely in April (sometimes the snow makes it impassable). So, we played it safe and drove extra so that we could, for sure, stay at the places we had booked. In hindsight, I think I would have planned to travel the whole ring road and figure something out if the roads were impassable but what we did worked still!
Also, this post includes links to all of our Air Bnb Iceland stays and as you'll see, some where booked on Airbnb but some where booked through Expedia.
Airbnb Iceland : Where to Stay Along the Ring Road
One thing I will say about lodging is that I love to pick out cuter lodging and definitely try to do that. I feel more at home with airbnbs or hotels that have a style similar to my own so I search high and low for those types of accommodations. When possible, we do try to find hotels or airbnbs that have separate rooms too. We all sleep better when we can go to bed when we want and close the doors.
Reykjavik Airbnb and Reykjavik Hotel
Fosshotel Rekykjavik is in the city center of Rekyjavik. We found it to be close to shopping, restaurants and coffee shops. We checked in pretty early after flying in and spent just one night here. Since there were three of us, we booked the "family room" which had a king bed and a double sofa bed. It was a pretty large room with lots of space to move around. We parked on the street but parking was easy to find and found the short stay to be enjoyable. No complaints about anything.
Airbnb Rekyjavik, Iceland in Central Downtown. If you are looking for great to be close to the city centre, this is a great option for you. At the end of our trip, we spent two nights in Reykjavik and explored. When we are traveling as a family, we definitely enjoy renting airbnbs. We rented an amazing Scandinavian Modern airbnb in Downton Reykjavik. It was the perfect location for exploring. It seemed like we could walk to everything we wanted. We'd definitely recommend this cute place. Again, it had street parking and we did have to park a block or so away, but it was worth it.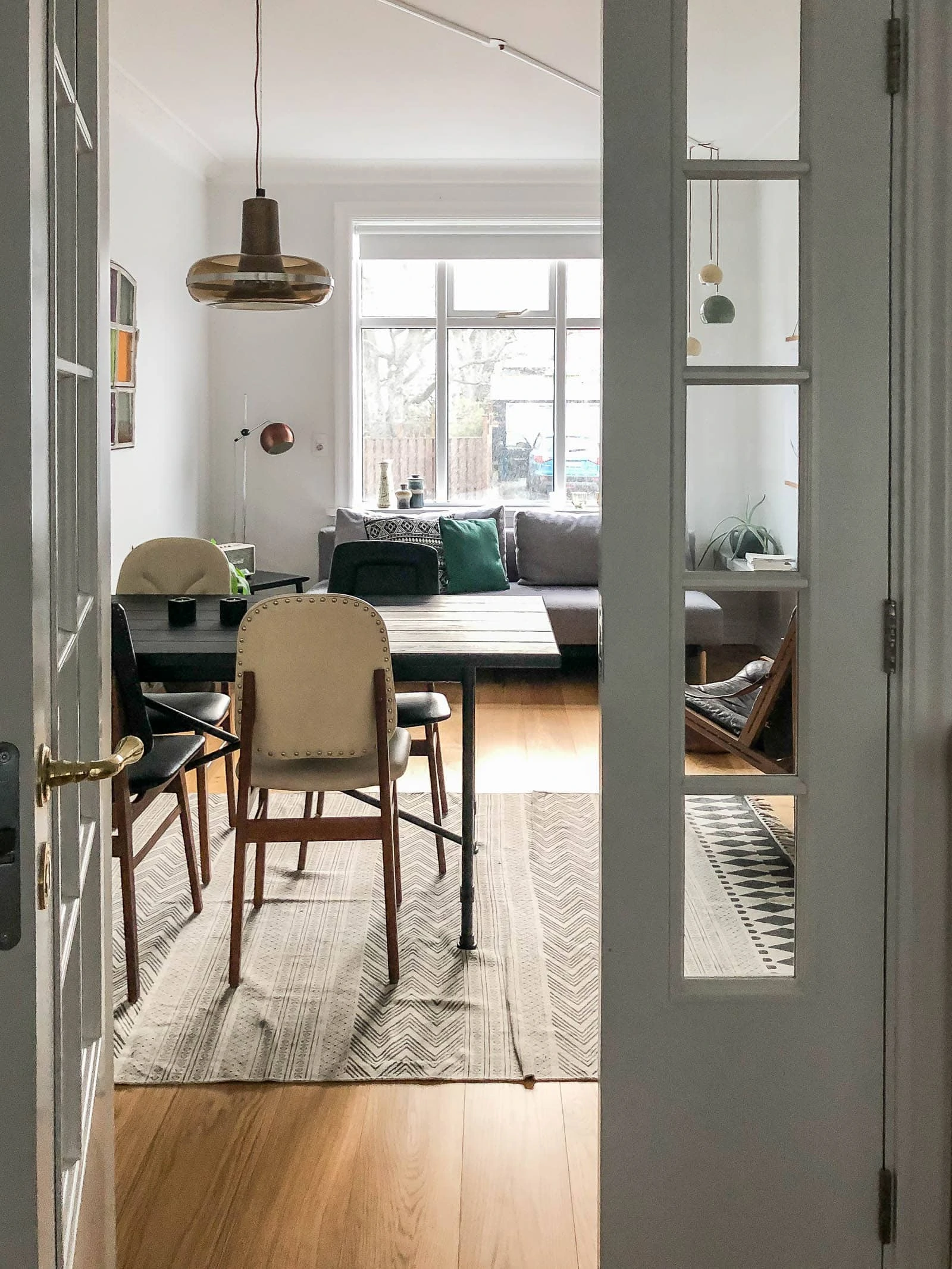 Iceland Airbnb Lodging in North Iceland
Akureyri
Acco Luxury Apartments : We stayed in the three bedroom apartment. It was located right on the square which, honestly, was a tad noisy at night but nothing like city life in a big city. The apartment was modern and really clean. It was literally steps away from a coffee shop and other eateries. We had room to stretch out, wash clothes and relax after a day away exploring. I know price fluctuates but we paid under $180 per night for this place.
Checking in and out was a breeze. The only downside was the street noise, but to be honest, we aren't used to any street noice (we live outside of city limits) and go to bed super early. Overall though, I'd stay here again and be happy.
Airbnb Iceland Lodging on the South Coast
Selfloss, Iceland Airbnb
We stayed three nights in one of the most amazing airbnbs that we've ever stayed in. We booked the Marta House in Selfoss and I just had a feeling that it would feel like home. The host was absolutely amazing and met us to help us get in. He gave us some tips and after he left, we realized that he had pretty much fully stocked the kitchen and fridge. The house immediately felt like home and we had plenty of room to spread out. We stayed three nights and relaxed quite a bit of the time. It was a good home base for exploring the south coast of Iceland.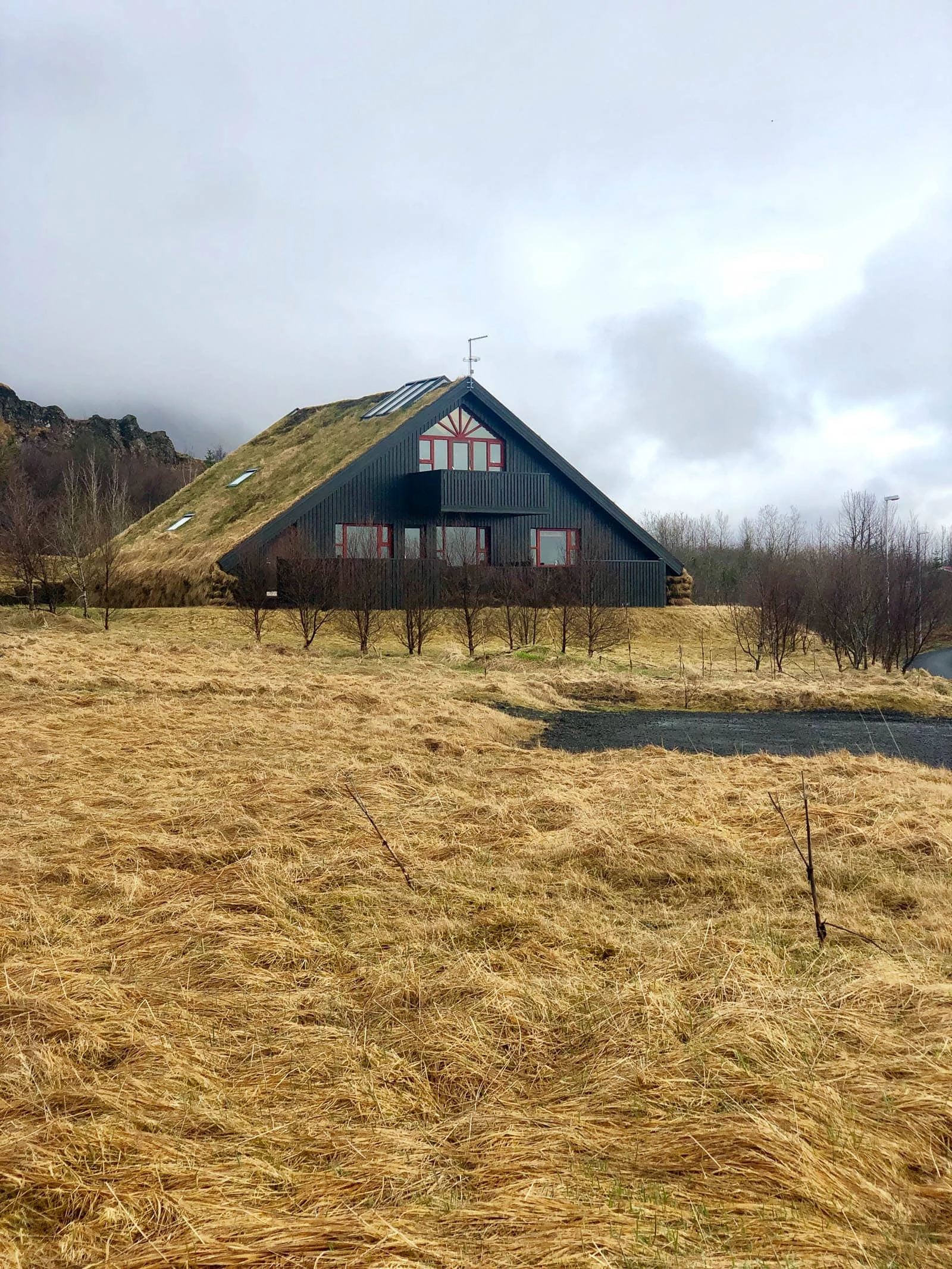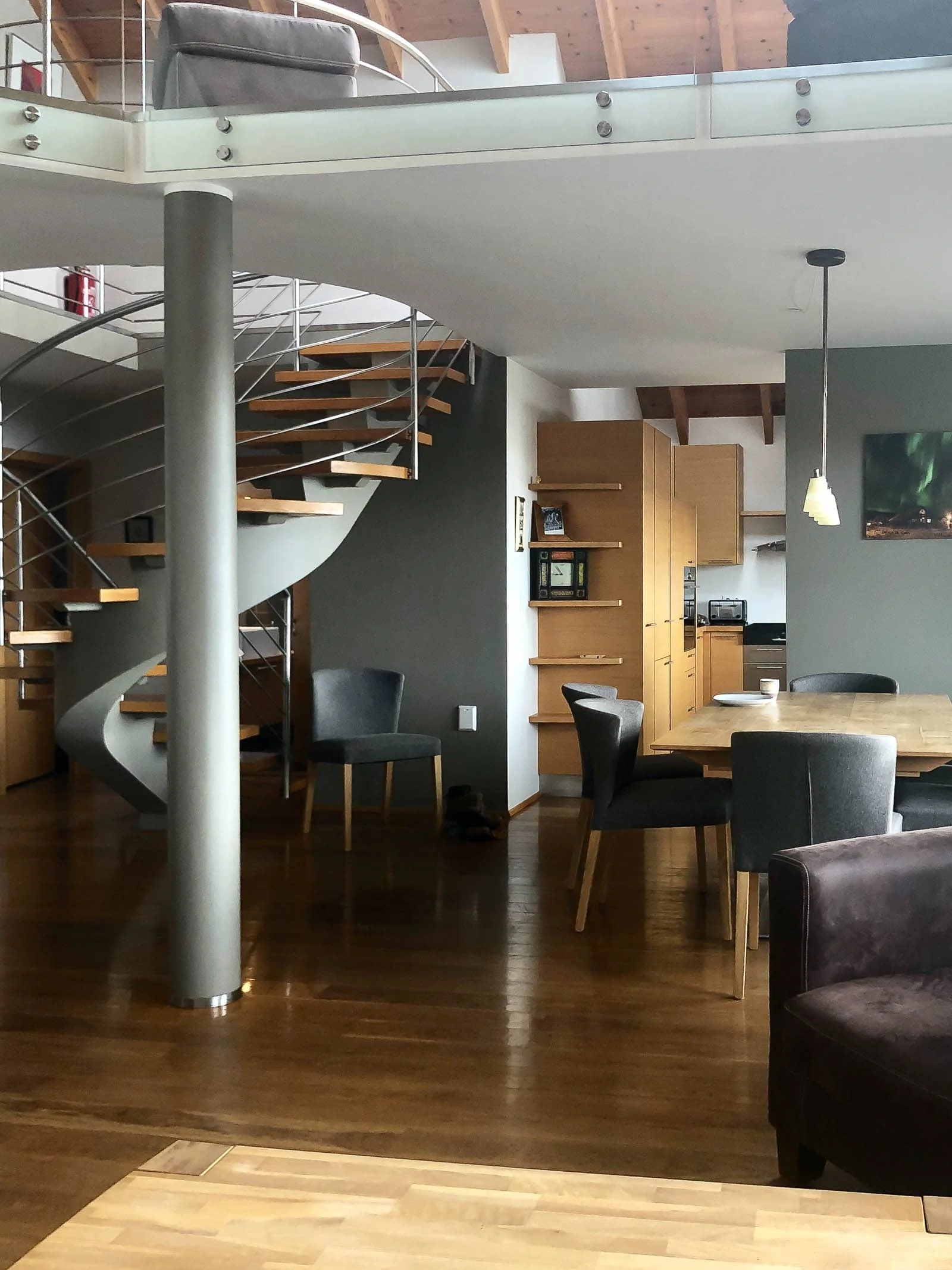 Renting in Southeast Iceland
Glacier Lagoon, Iceland
We knew that Jokularson, Iceland was rustic but we didn't realize how far from everything it actually was! We booked a private room/bathroom that had everything we needed. This airbnb was super clean and modern and really had the most amazing views from outside. Luke and I hiked the waterfall behind the house one morning and then we all had a dance party in the field in front of the glacier on another morning. The only thing that was a slight negative was that there wasn't a restaurant within a thirty minute drive. We figured this out early so we planned around it (plus, had breakfast bars and oatmeal) but it is something to take into account. That being said, I'd definitely book it again. It was incredibly close to Glacier Lagoon and Diamond beach which allowed us to go multiple times and be there when no one else was there.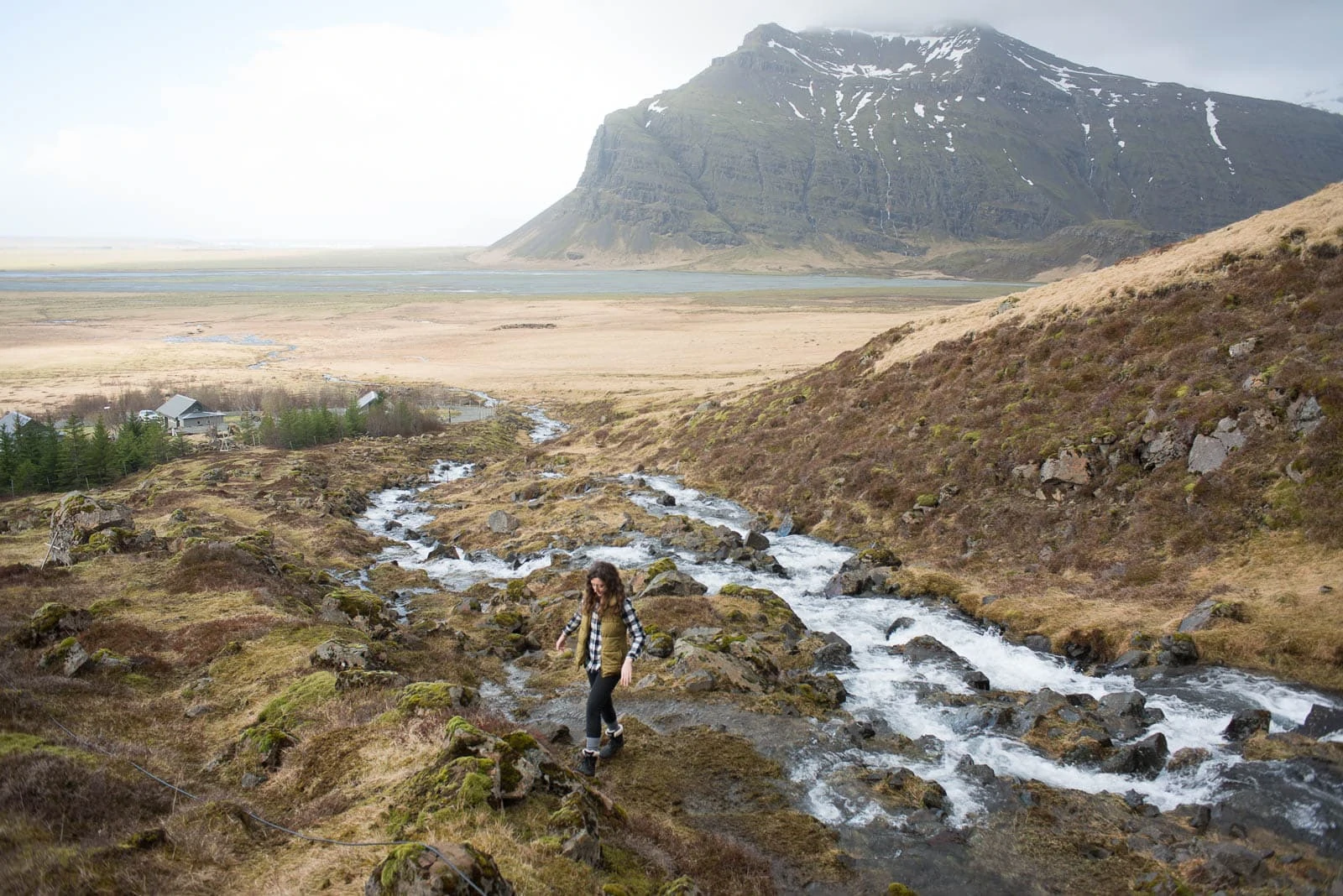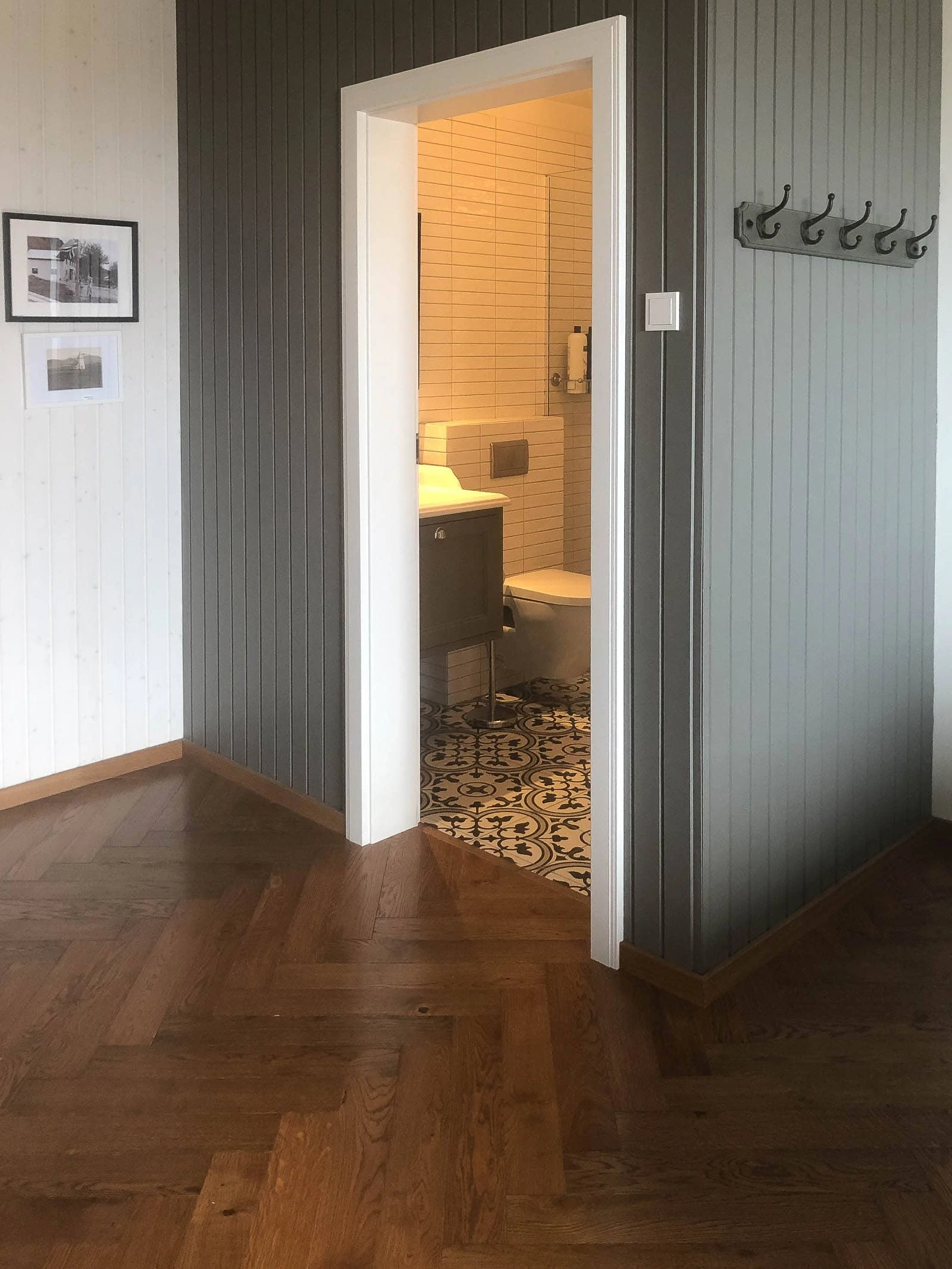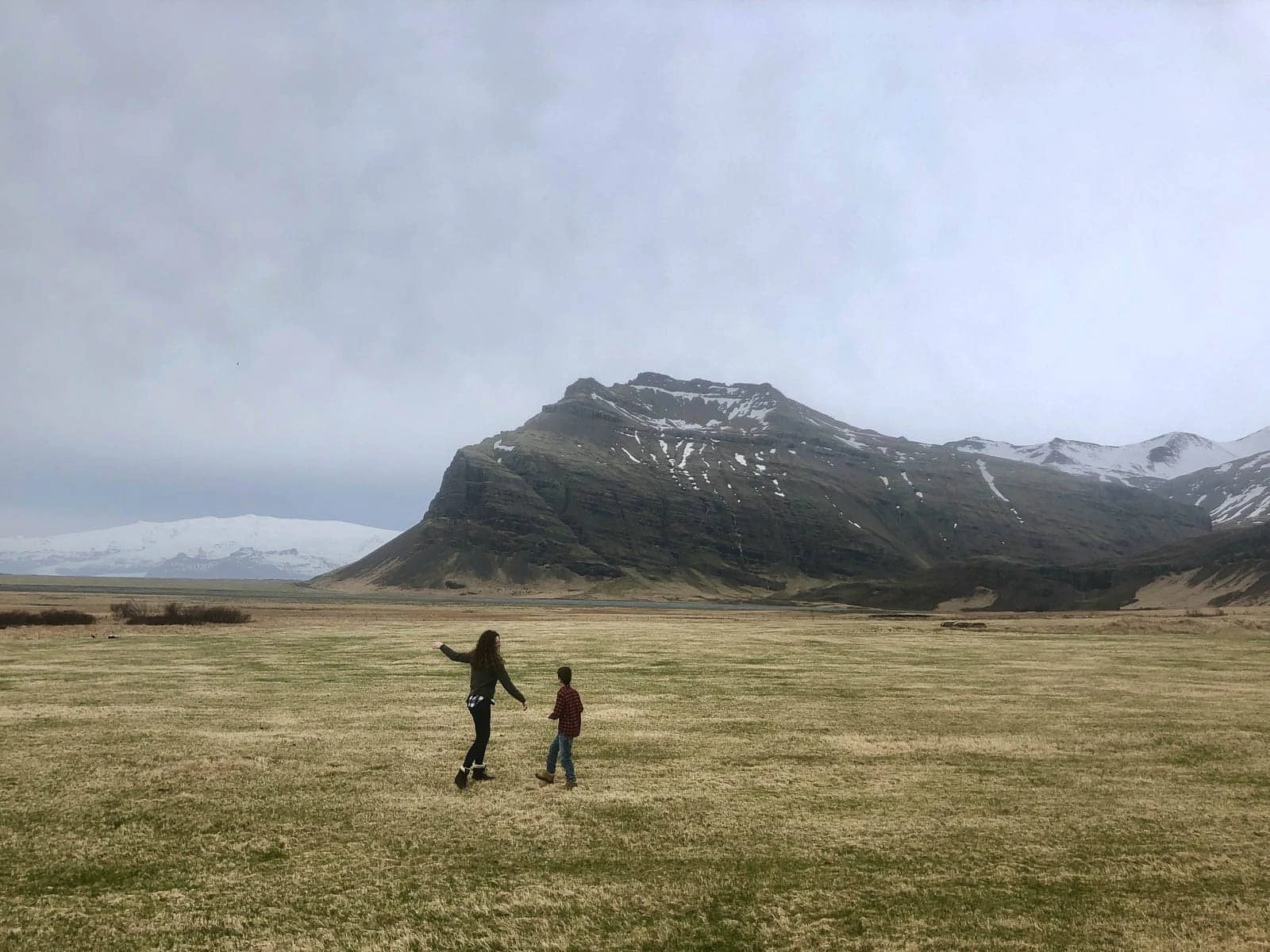 I honestly would book all of these Iceland accommodations again. Some we definitely loved more than others, but all were great picks for where to stay in Iceland. If you book any of them, I'd love to know!
Want more Iceland travel tips? Check out my family trip to Iceland and what to pack for Iceland.