Packing for Iceland seemed so daunting. I made a few great decisions and a few mistakes so I decided to make a list of what to pack for Iceland for you so that you can be prepared for your next trip to Iceland!
If you missed our Family Trip to Iceland blog post, then definitely check that out. We spent almost two weeks there and it was so much fun. Going into the trip though, I was so confused on what should be on our Iceland packing list. Once you do a bit of research on Iceland, you'll be able to key in on what types of activities you will be doing.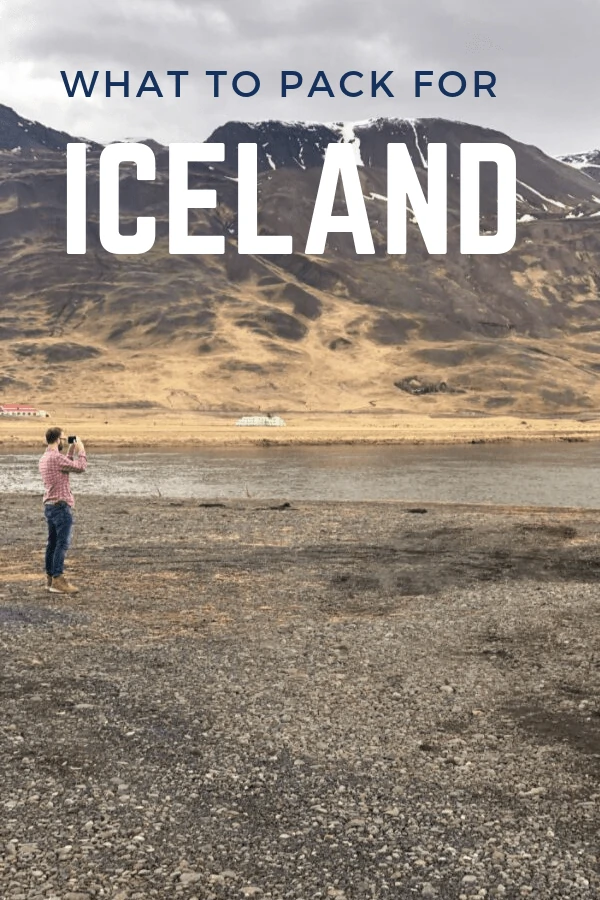 If you are super active, then you will need very good rainproof gear and if you are more likely to spend time in the car and just stop at the main sights, then of course, you'll need less active gear. For us, we were planning on being active but no hiking over three hours and no camping. We knew we wanted to explore outside and have the freedom to do that, so I tried to plan accordingly when packing for Iceland in April.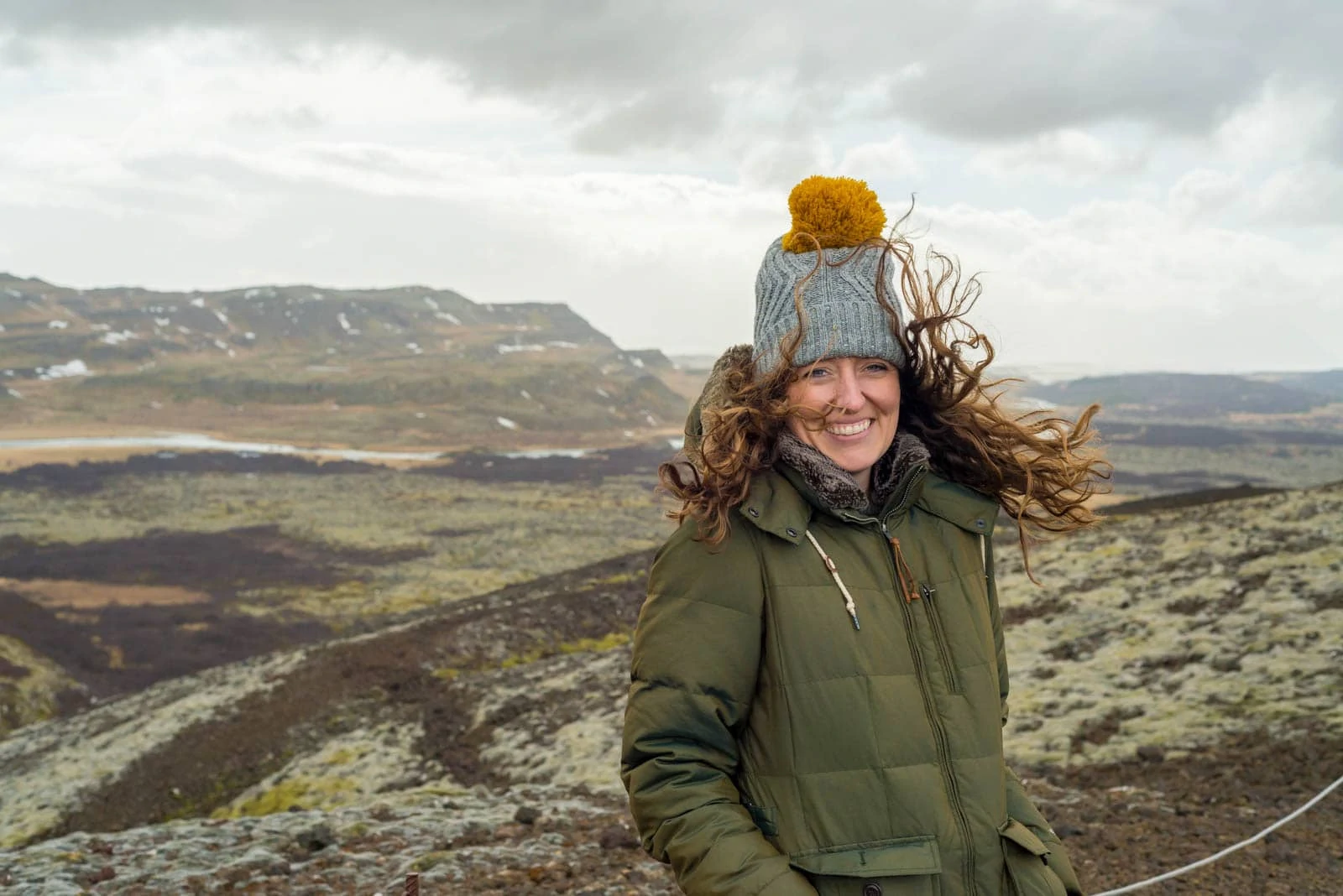 First of all, I read and read that Iceland's weather is always changing and you have to be prepared for EVERYTHING. This is so true! A few days, it was so windy!! Seriously, see my hair above?! A few days, it rained and rained. And a few days, we had clear skies and it was a bit chilly.
The best thing you can do, even if you are just jaunting out of your vacation rental for the day is to bring extra clothing options. About the third day in, we just kept a backpack and tote bag in the car with a bunch of different clothing options (hats, layers, extra shoes, etc.). We got into that bag almost daily! So, take my advice and definitely do that.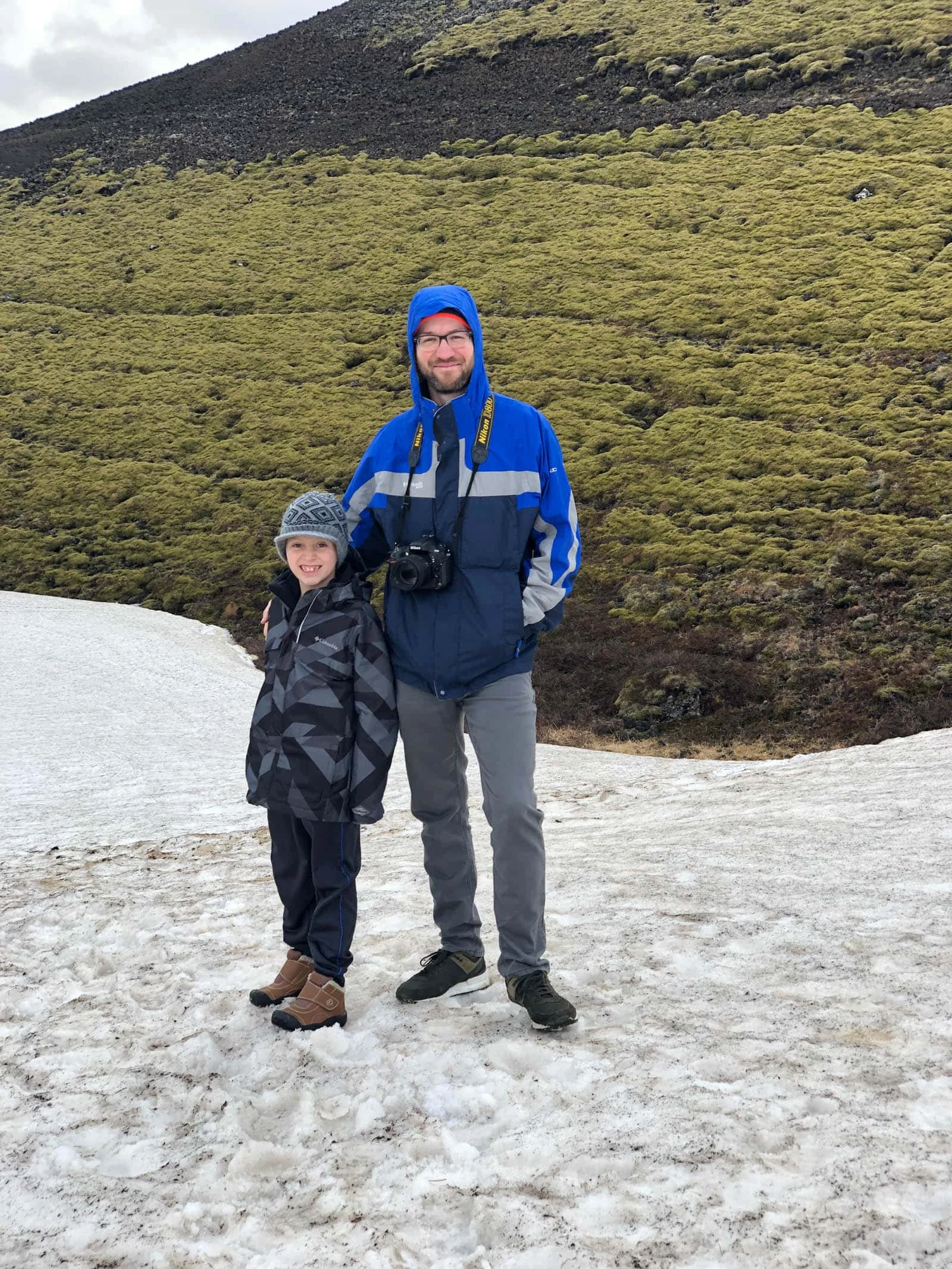 Before we get into clothing for Iceland, let's talk about non-clothing items that are good to have.
Packing For Iceland (Non-Clothing Must-Have's)
Go Pro (it's waterproof)
iPhone X (it's waterproof)
Do you see a theme here for needing waterproof items for Iceland?! Seriously, you need them. Ok, so we were new to the quick dry towels but those ended up being amazing. They take up way less room in a bag or backpack and are VERY absorbent. Since we've gotten home for our trip, they are the towels that Greyson and Luke always want to take to their swimming workouts.
I'd add that when you have "extras" in the trunk each day, all four of these essentials should be there.
The waterproof backpacks are important because you want to go out and explore and you don't want everything in your bag getting soaked. We had one waterproof camera bag on us and that worked great. The other backpack we took wasn't waterproof and that was a mistake.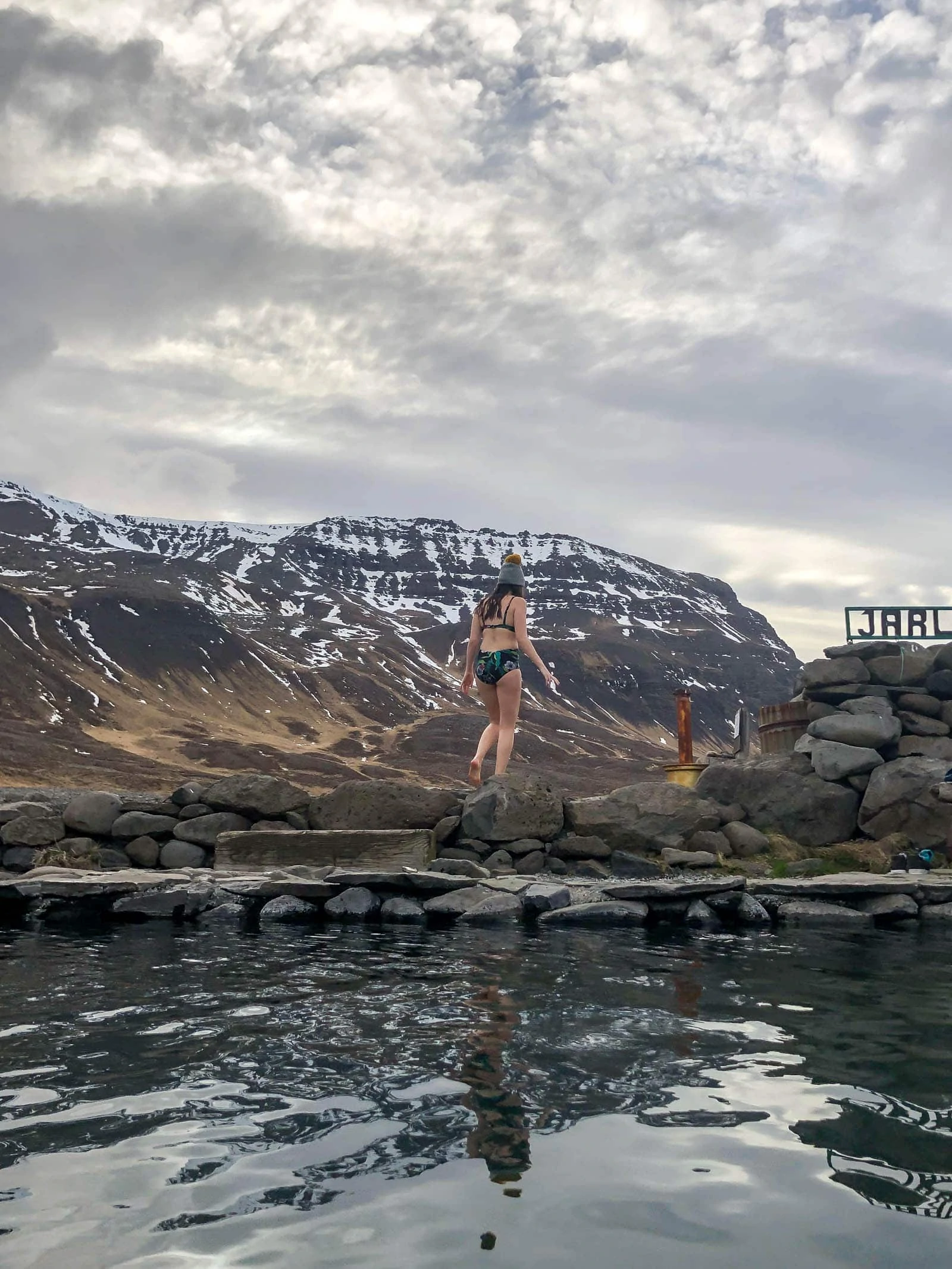 Let's move to talking about what types of clothing and how many different options of clothing pieces you need for Iceland. So, I already mentioned that you need to really think about what types of activities you will be doing. You also need to think about whether you are staying anywhere that has a washer and dryer and, if so, if you'd be willing to do a load of laundry or two to save on suitcase space.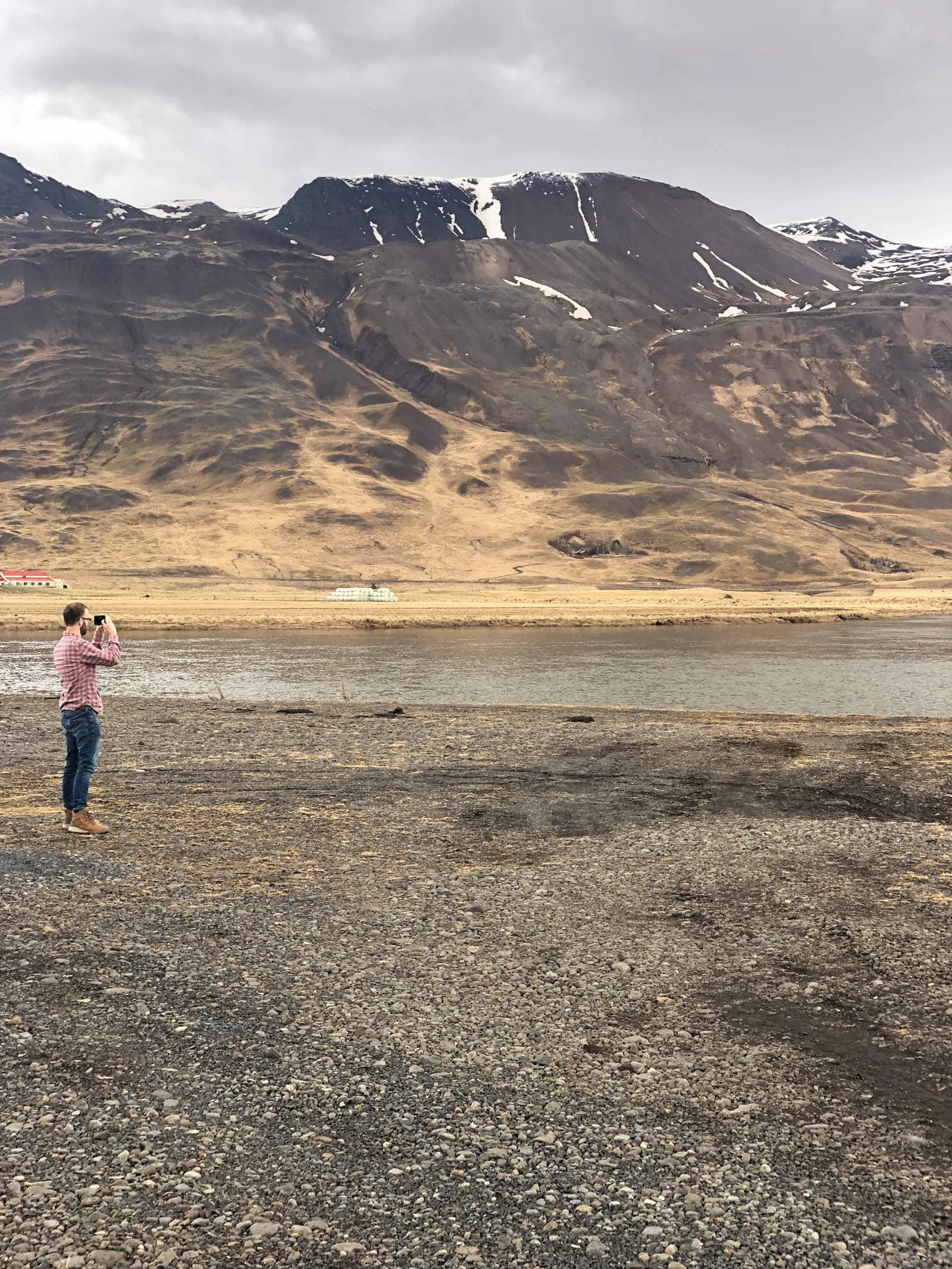 We did laundry twice and definitely needed to because we got a few of our outfits 100% soaked and dirty. Iceland is all about adventuring, so plan for an adventure.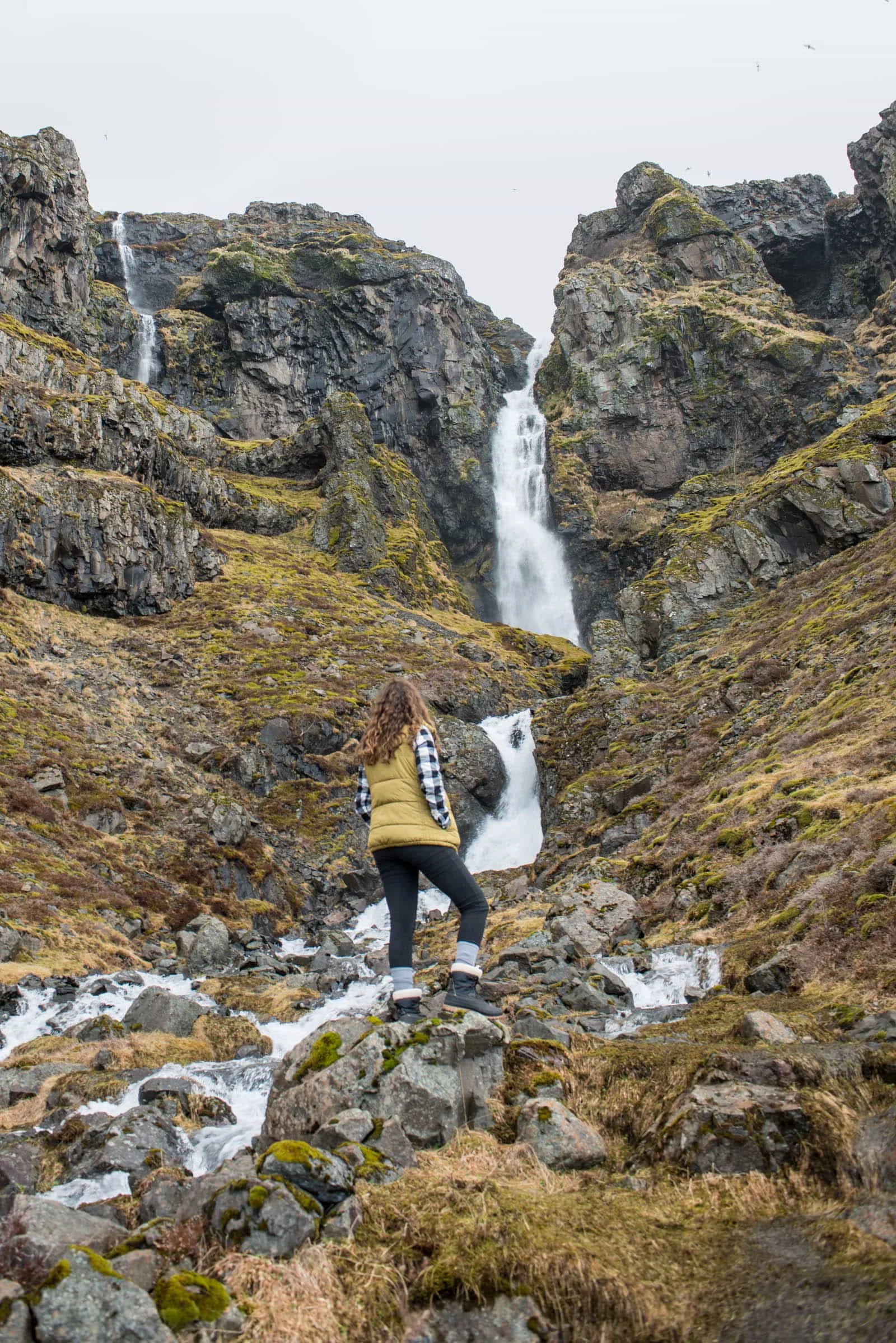 What to Pack for Iceland
Waterproof Coat
Rain Pants
Waterproof Hiking Boots
Winter Hat
Light Gloves
Wool Socks
Weather Wicking Thermal Layers
Flannel Shirt
Jeans
Swimsuit
Flipflops
Pair of Tennis Shoes
Sweater or Sweatshirt
Teeshirt
Casual Lounge Pants (leggings or sweatpants)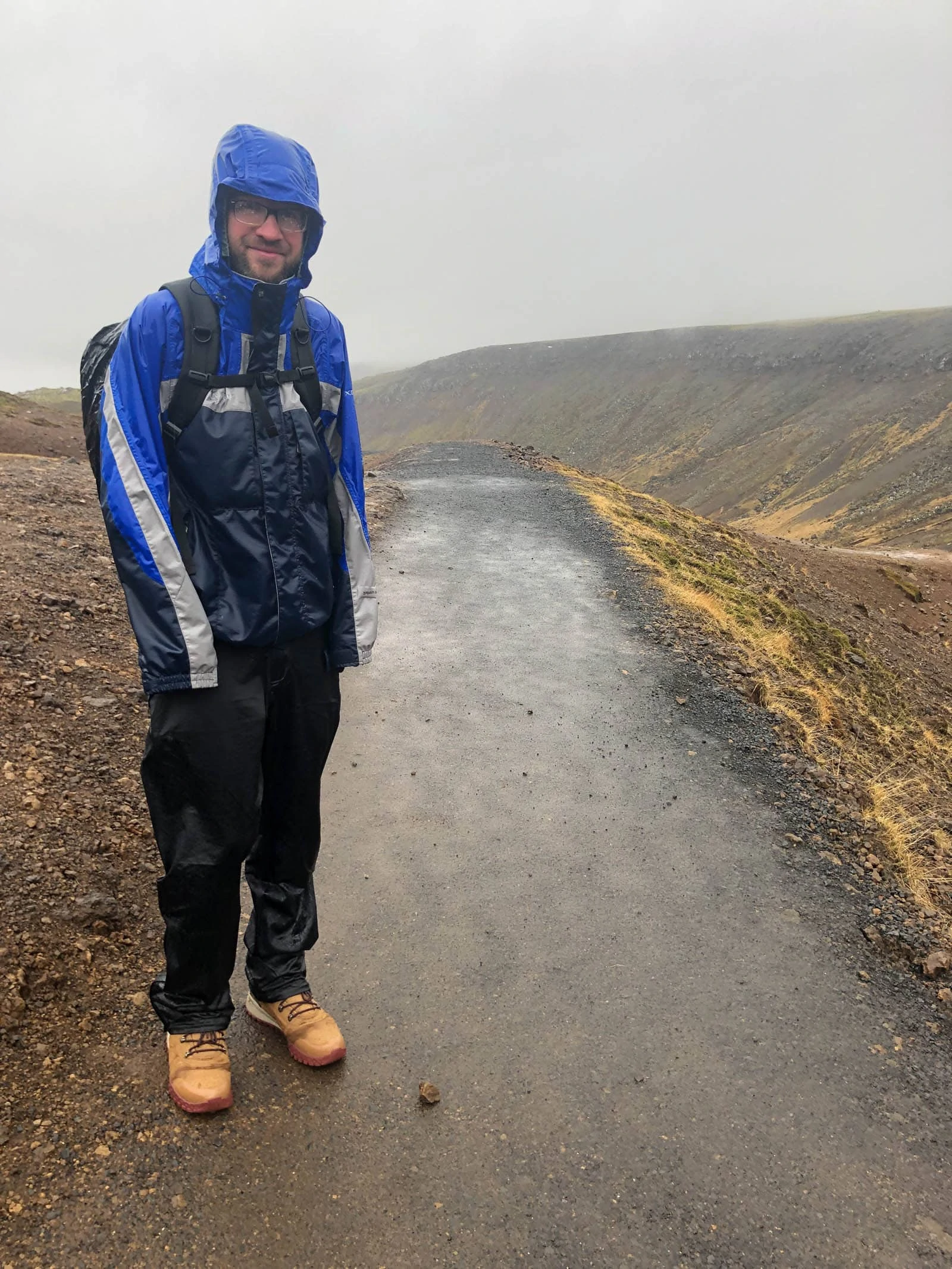 For me, I tried to mix and match my outfits so that I didn't wear exactly the same thing everyday. When you are packing for adventuring outside with weather concerns, you are already packing extra things so I was trying to minimize the amount of clothing by packing pieces that would mix and match. And furthermore, Iceland isn't a place where you need to look cute. I mean, you are getting sweaty on hikes, you are getting in and out of thermal pools and you are getting poured on it between. So, leave your cute boots at home and just go functional.
Iceland Shopping List
For Men

For Women

For Kids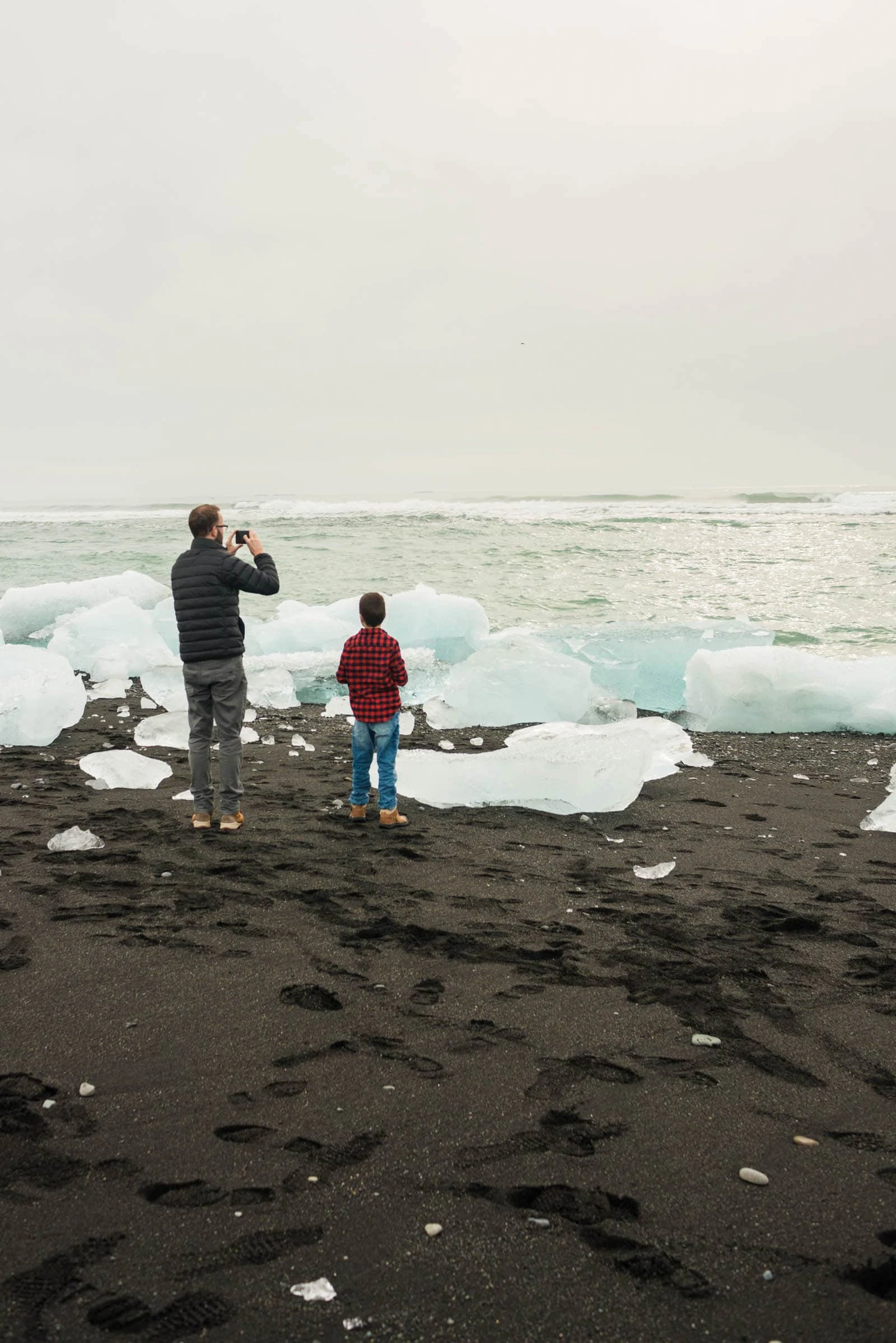 What I packed for 12 Days in Iceland
Flannel Shirt - Wore 4x. I wore this once by itself, once over a thermal shirt, once under a sweater and once under my puffer vest.
Puffer Vest - Wore 2x. I liked having this but could have gone without it.
Swimsuit - Wore 5x.
Flipflops - Wore 1x. Could have left these at home.
Sweater - Wore 3x. Wore once over flannel, once over thermal shirt and once under the puffer vest.
2 Pairs of Jeans
Waterproof Pants
Leggings - Slept in these a few nights and wore them once for hiking.
Thermal pants - Slept in these a few nights and wore them once.
Thermal shirt - Wore this a lot.
Snow boots - I didn't have waterproof hiking shoes, so I took these. They were ok but you'd be much better off with hiking boots.
Ski coat - Mine wasn't water proof, just water resistant which was a HUGE no-no. Two different days, it rained so hard that my coat was soaked through, in turn, soaking my shirt underneath.
Beanie - Wore alot!
Wool Socks - Wore a lot!
Teeshirt - Wore a lot!
Cardigan Sweater - Wore 3x.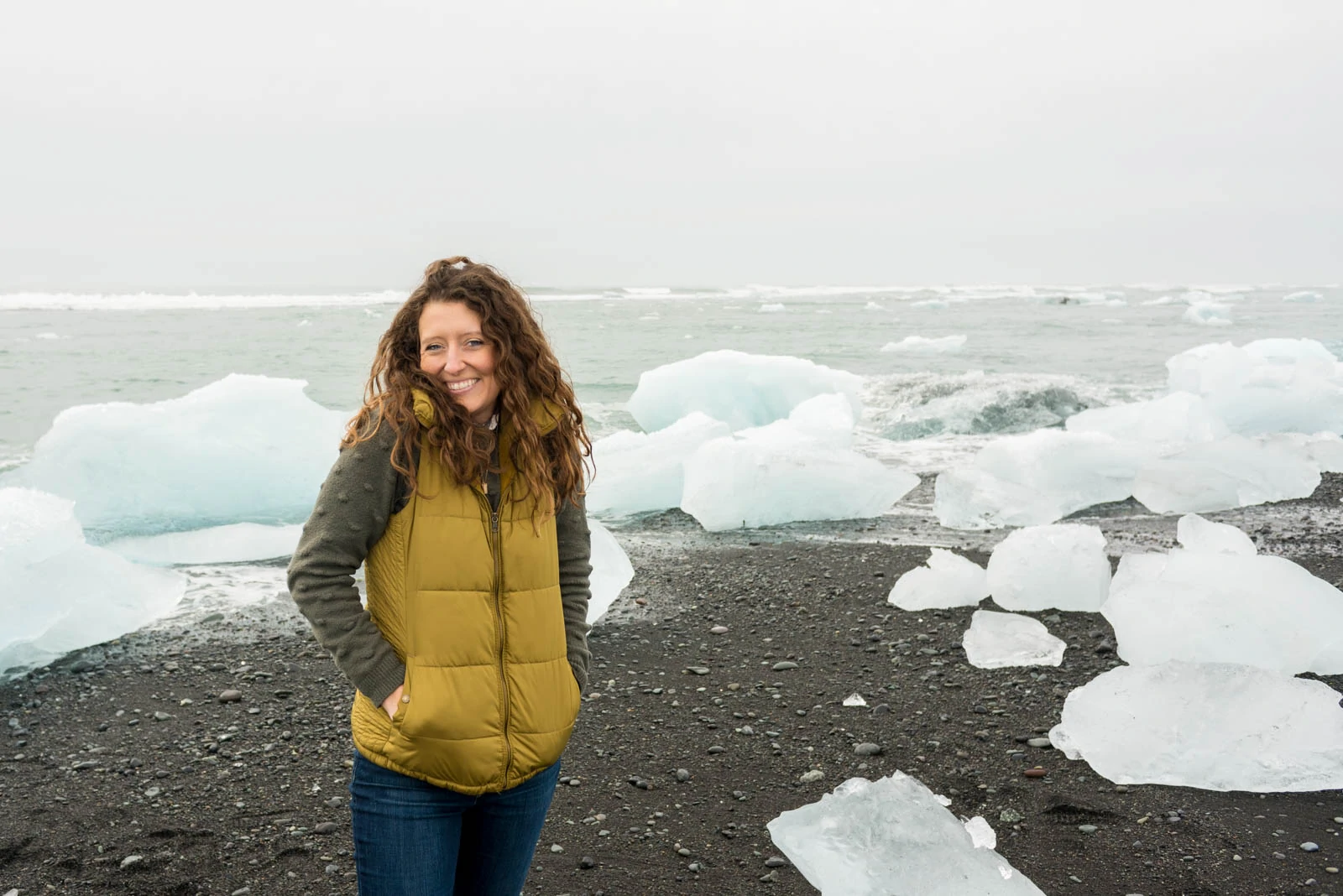 I hope this helped you know better on what to pack for Iceland! If you want even more Iceland travel ideas, then definitely check out our family trip to Iceland travelogue as well as our recommendation for the Ring Road and Where to Stay in Iceland.
What To Pack For Iceland : Pin For Later