Yay, it's Friday! I'm so relieved. We are living in a construction zone and I finally see the light at the end of the tunnel. We finally finished the drywall in our kitchen. If you missed our post on How to Install Drywall, make sure to check that out. Next week, we are coming back with How to Mud and Finish Drywall. Exciting, right? Anyways, today I wanted to share some amazing Steals and Deals that I've been gawking at over at Urban Outfitters.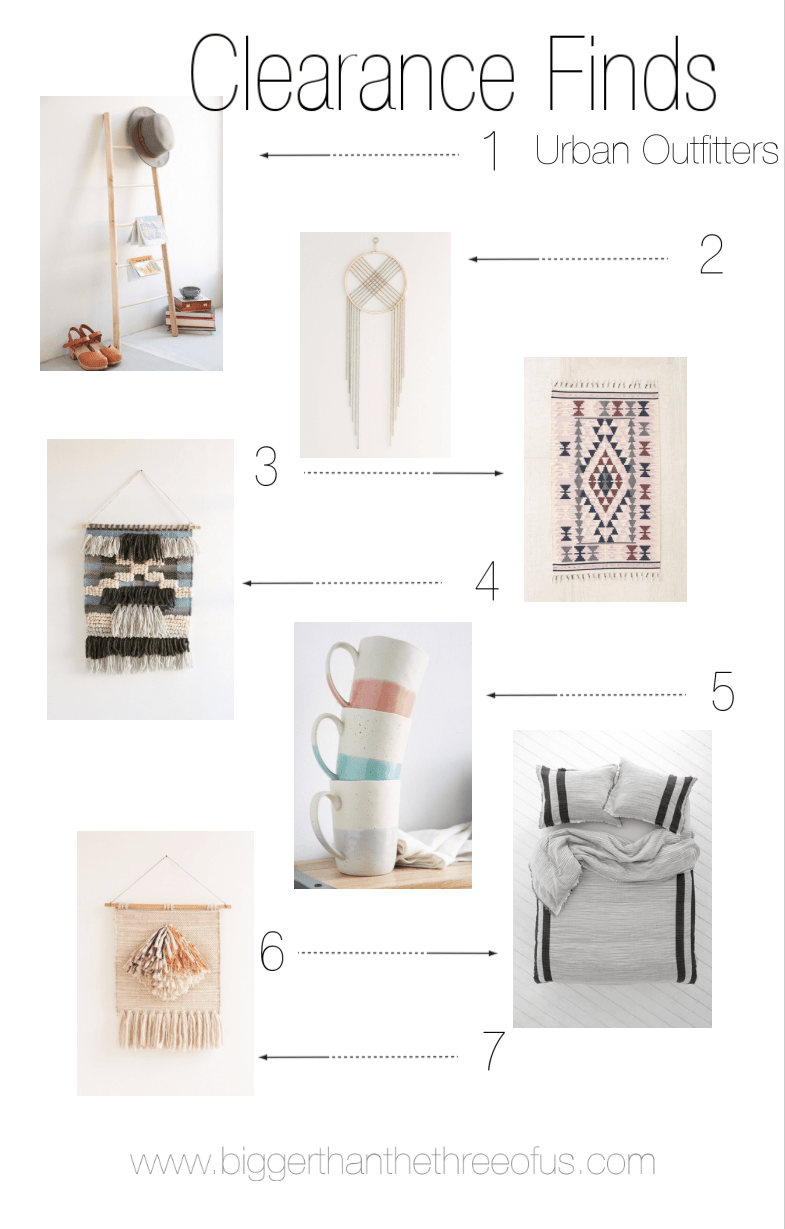 *affiliate links included  - click to read my full disclosure policy
I'll take one of everything, please. Seriously! I adore number 6, although it's a bit too masculine for my space. I wish I had another bedroom to decorate, because that would be high up on my must-buy list. I think I could find a space for everything else, although I think the hubby would kill me. =)
one / two / three (similar) / four / five / six / seven
Hope you all have exciting plans for the weekend. My plans include a girls night out and a Saturday to myself... my guys are going fishing. I'm not sure what I'm going to do with myself!