You guys, I'm going to let you in on a BIG secret! I found a super cheap way to add pillows (and be able to change them out more frequently). The most amazing thing about it... it takes ONE minute! Ready for this 1 Minute Pillow DIY...?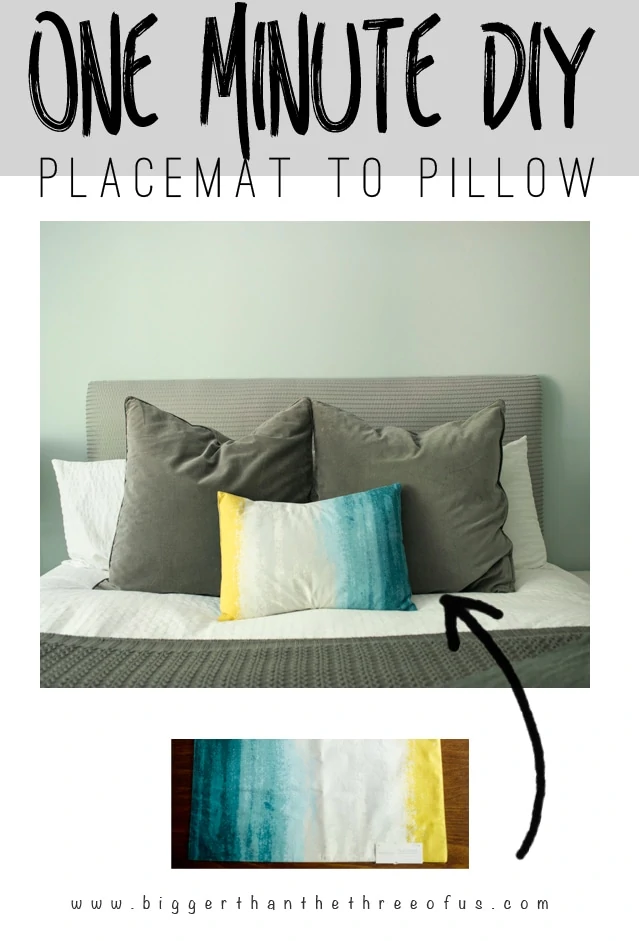 This is what our bedroom looked like before: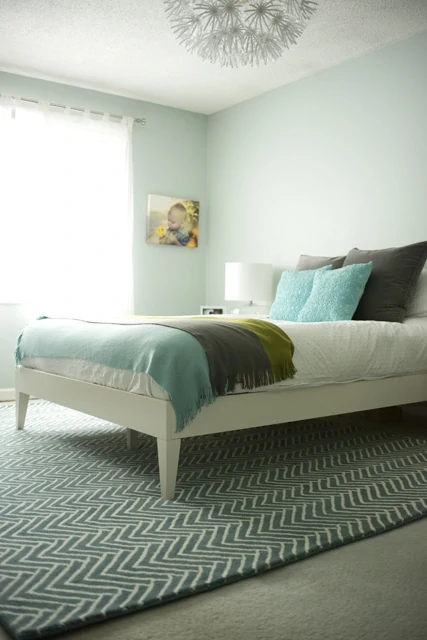 A few weeks' ago, I saw this image online at Target.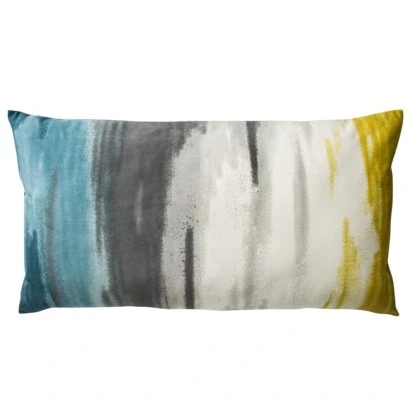 I literally gasped. I thought it would be PERFECT for our bedroom. I was even willing to spend $29.99. I drove up to Target a few nights later and checked it out. It was so soft and extra-large, but the yellow color was definitely a green-yellow not a bright yellow. Hmm, not going to work. Since I was without my little guy, I took the time to browse other aisles. I happened on to the placemat aisle. What do you know, they had a placemat that was the same pattern. For some odd reason, the yellow in the placemat was actually a bright yellow and not a greenish-yellow.  $3.49, I'll take two. =)
I brought them home and one of them ended up in my dining room and the other was just perfect for our bedroom.
Grandma, close your eyes. Don't look at what I did.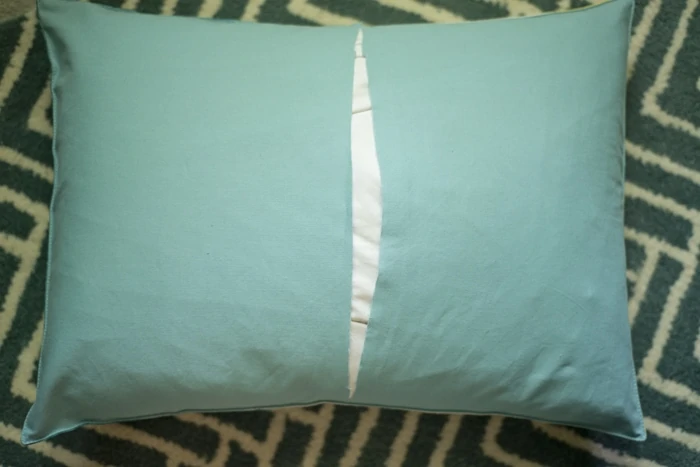 Yep, I got lazy. I just cut a slit in the back and slipped in the pillow. Looks a bit like an envelope style, right? lol. Actually, since it's in our master bedroom, I knew no one would ever see the back of it. If I was putting it anywhere else I would have ripped the seam open and sewed it back. Definitely a bit lazy, but it works and I love it!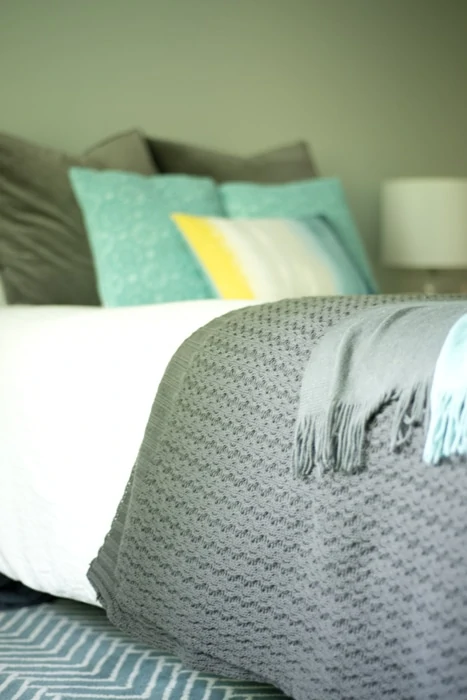 Oh, do you see my Goodwill blanket? The sweater texture is perfect on our bed.  It is so cozy and big.
Anyways, I love my under $5 fix. What do you think?