We bounce around from room to room all the time. If you've been a reader here very long, you know that; but if not, fair warning. I pick up something great at the Goodwill or on clearance or have an idea to make something and it sparks more ideas for a certain room. Because I am budget-conscious, that means some rooms wait and wait to be finished until it fits the budget or until I find a super steal. Take for example, our master bedroom: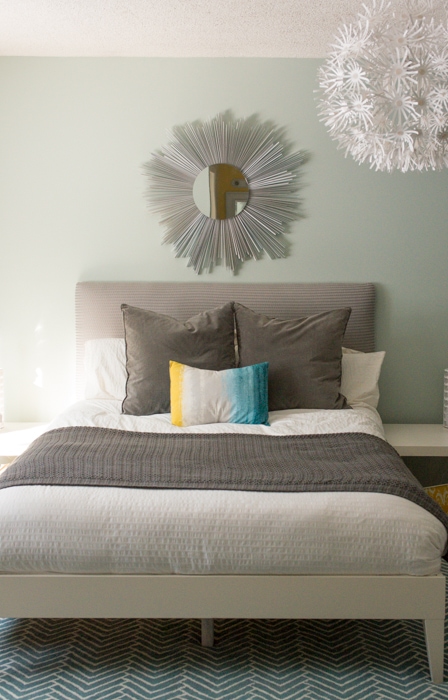 Looks good, right? Well, hmm, pictures do bend the truth a bit. I have cropped in so that you don't see the fact that we have newish lamps on our nightstands, but they don't have lampshades. In fact, the lamps haven't had lampshades for oh, about 3 months. $20 a lampshade is highway robbery, so I will just wait and wait until I find a better deal. I haven't shown a good picture of the left wall where there is a row of windows, because we changed out the curtains to gray and now the roller shades are super noticeable. Like tacky noticeable. We still haven't bought bamboo blinds to hide those suckers because, wait… you guessed it. The bamboo blinds hardly ever go on sale. $95 for those bamboo shades… yep. Need to start saving those pennies. So, now you know the ugly truth of how I decorate… FRUGALLY.
We have been slowly working on our living room, playing musical chairs furniture pieces and updating a few things here or there. The new light really changed the feel of the room and the slipcover is amazing on our couch (if you need a custom slipcover…I would definitely recommend Comfort Works!).
Gotta have a closeup of the light… just because.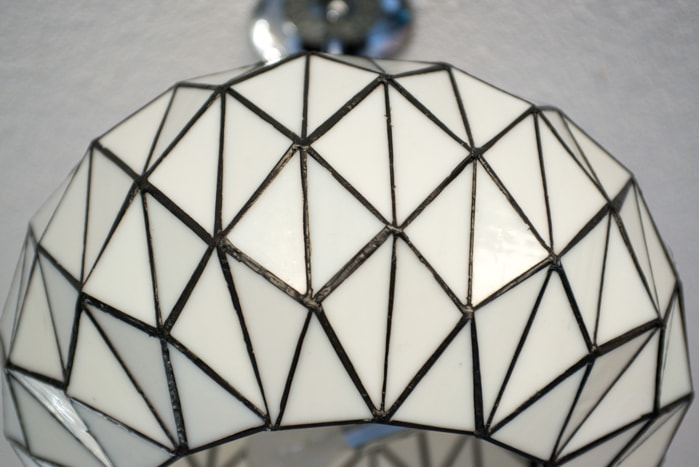 So, for the reason of this post. Well, Luke is super visual (maybe that's why he's good at painting?) and I love mood boards. So, we have mood boards of most rooms in our house. We have things we own now, want to keep, and ways to make the room more us. Most of the items on the mood boards are achievable (I didn't go through and create a dream house mood board), but some items are more of a long-term achievable type.  Well, we pulled the trigger on one of the longer-term items on our mood board (thanks to some Christmas money!) and I just can't wait to see it in our house.
We bought the Everett Upholstered Loveseat at West Elm.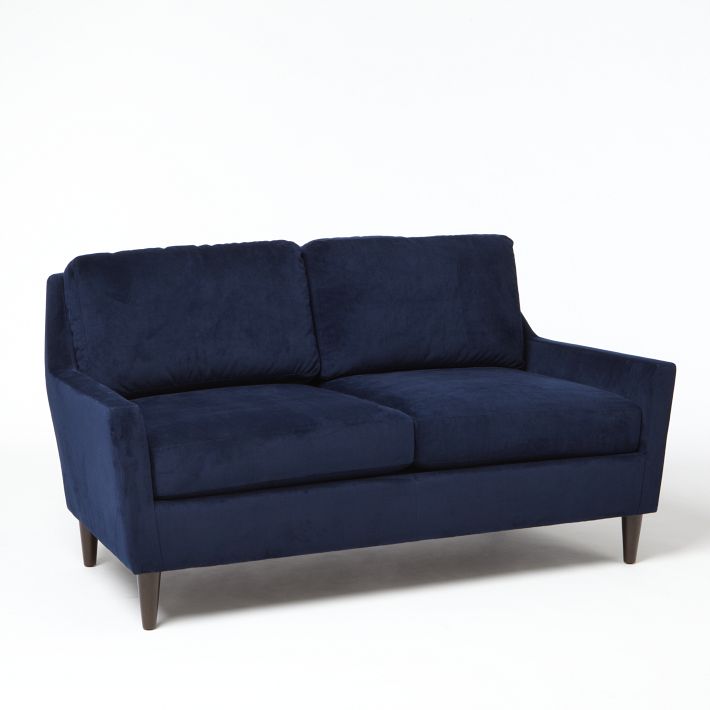 Weird, because now that I go visit their site it's still on clearance but its over $300 more than it's been for the last two weeks. Might be a glitch, I'm not sure. But, yesterday, they ran an extra 15% off. Basically, I got a steal. I'm excited.
Going forward, this is where I'm headed with the room:
As much as I love bright white and cheerful, eclectic spaces, those aren't quite us. I like a more masculine space with warmer colors. I think the perfect space for us will have a bit of the brighter/lighter pieces (white stool, white curtains, some decorative pieces) mixed in with the darker pieces.  We have been working off this board for quite awhile, and we are getting there …slowly. Now, if I could only figure out the throw pillows. I have a serious love/hate relationship with those. I think I go too cheap on them and then they look, well cheap. Also, pattern-mixing, is so not my thing.
When I get our new loveseat, I'll show you were we're at. Excited!