It's time for another round of " The Ugly Truths."  Basically, if you have no idea what I'm talking about it, it's when I spill the beans on the not-so pretty or the real behind what you see. For example, check out my go-to way of keeping plants alive to get an idea; or, my trick for having beautiful baseboards. You get the idea. Today, it's all about The Ugly Truths :: Clutter Control. 
Get ready to feel better about yourself.
I'm sure you all remember the monstrosity that was our playroom. You remember it, right?
Well, if you don't …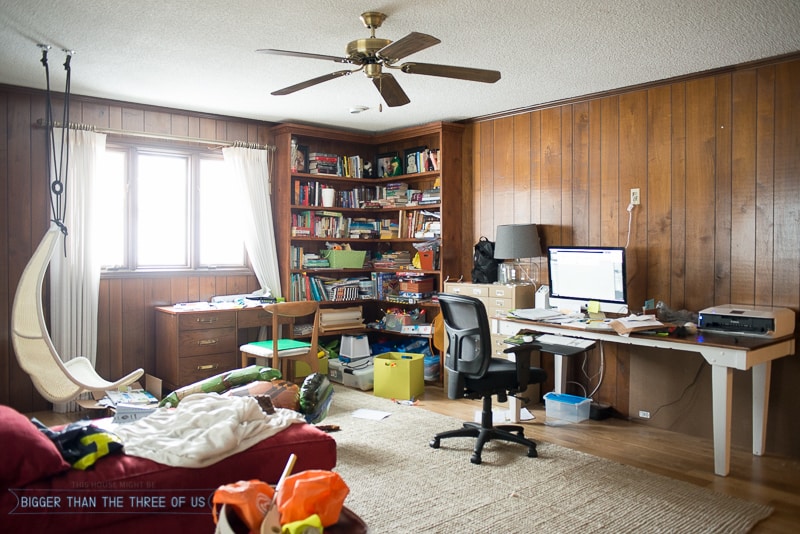 After two weeks of purging and organizing and purging some more, we ended up with this: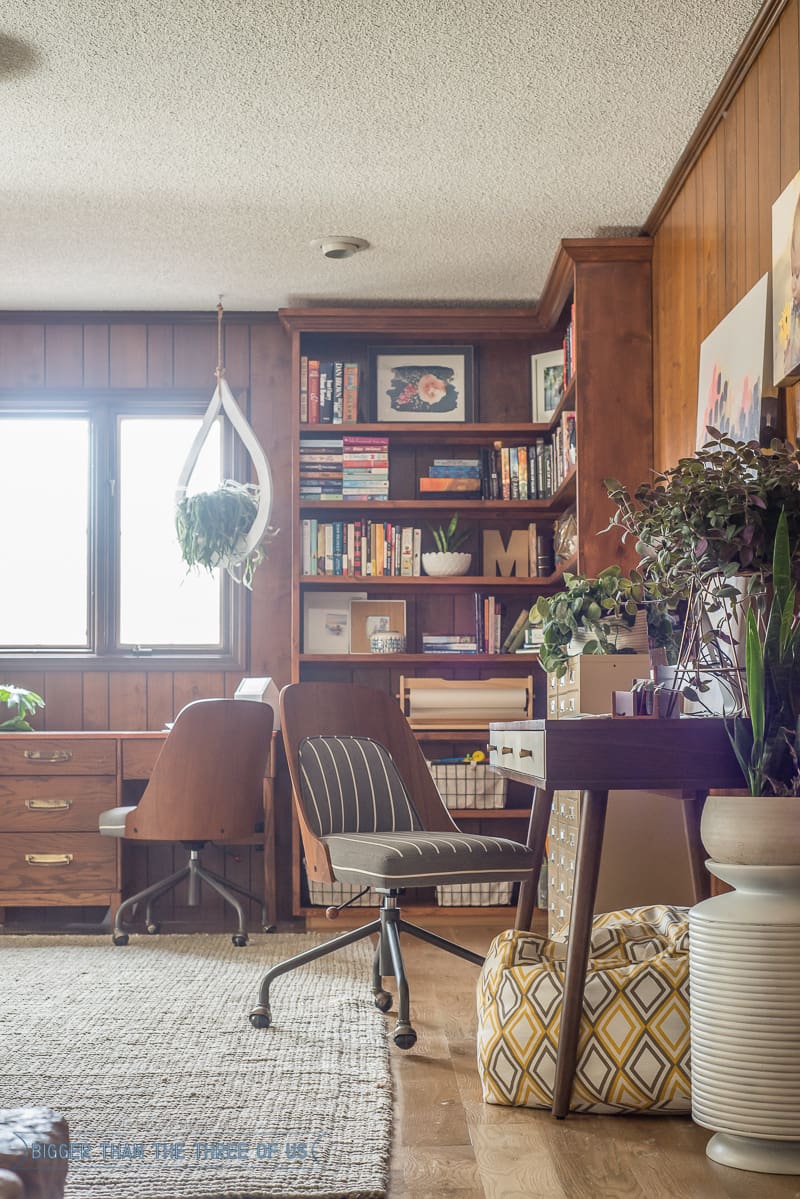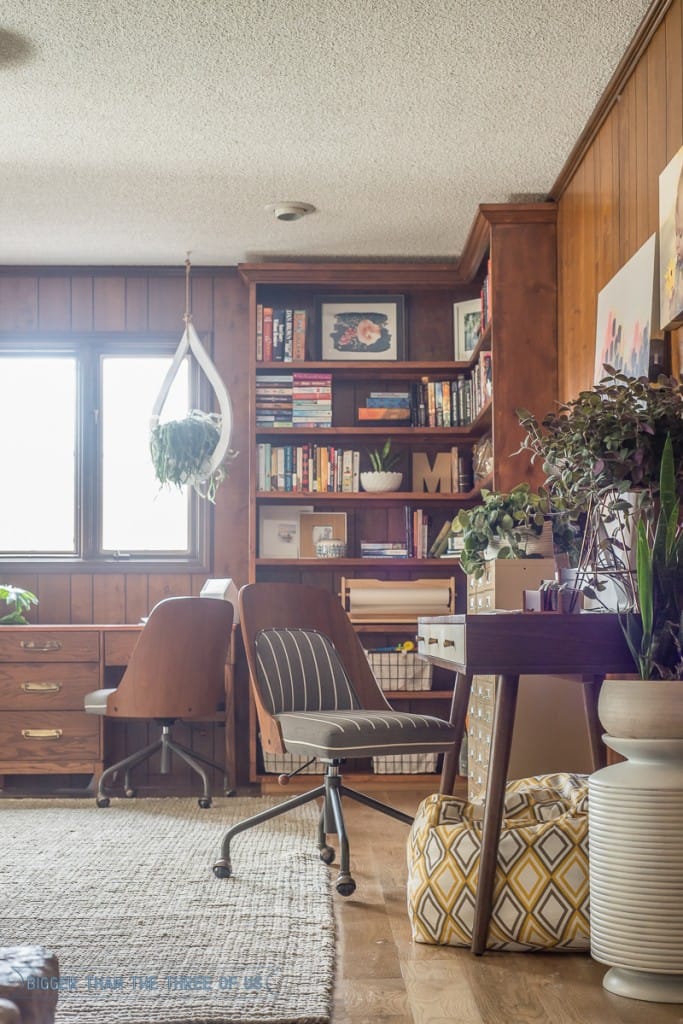 I would hate for you to think that the playroom/office was the only place that needed some love. To be quite frank, I think every space in our house could use this type of love.
 Since January, I have taken 4 SUV loads (mainly just the back of the SUV) to the donation center. Can you believe that? Crazy beans.
Actually, the crazier part is that I probably have 4 more loads to go (JUST FROM THE BASEMENT). Let me show you our dirty little secret, a.k.a. "the crap-filled dungeon" (a.k.a. the basement). Oh, and stick around because I'll tell you why I'm sharing the basement with you in just a bit!
*Oh, and just so you know, I'm super embarrassed to share these, but I really am committed to sharing the good, the bad and the ugly. So, be kind in your comments. =)
As you open the door to the basement, you see this: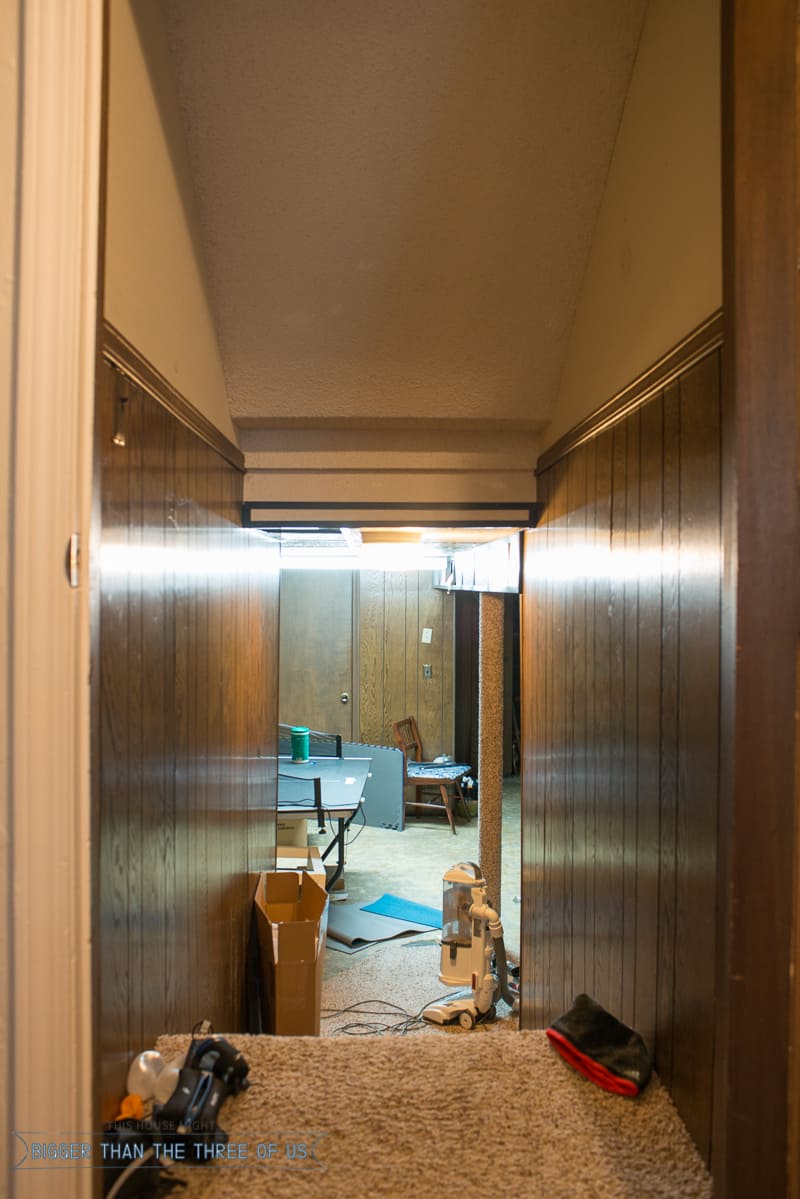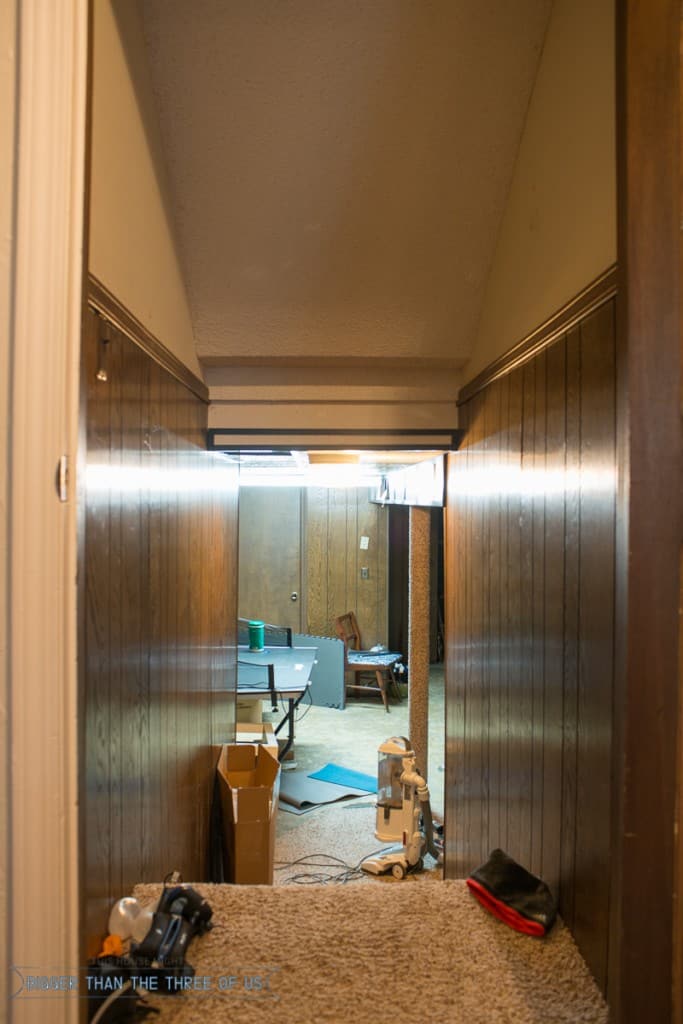 Usually the ping pong table is put together and you can usually play it from both sides. There may be crap underneath it but, usually, it's accessible. We had to move it a bit to clear out a bed, headboard, etc.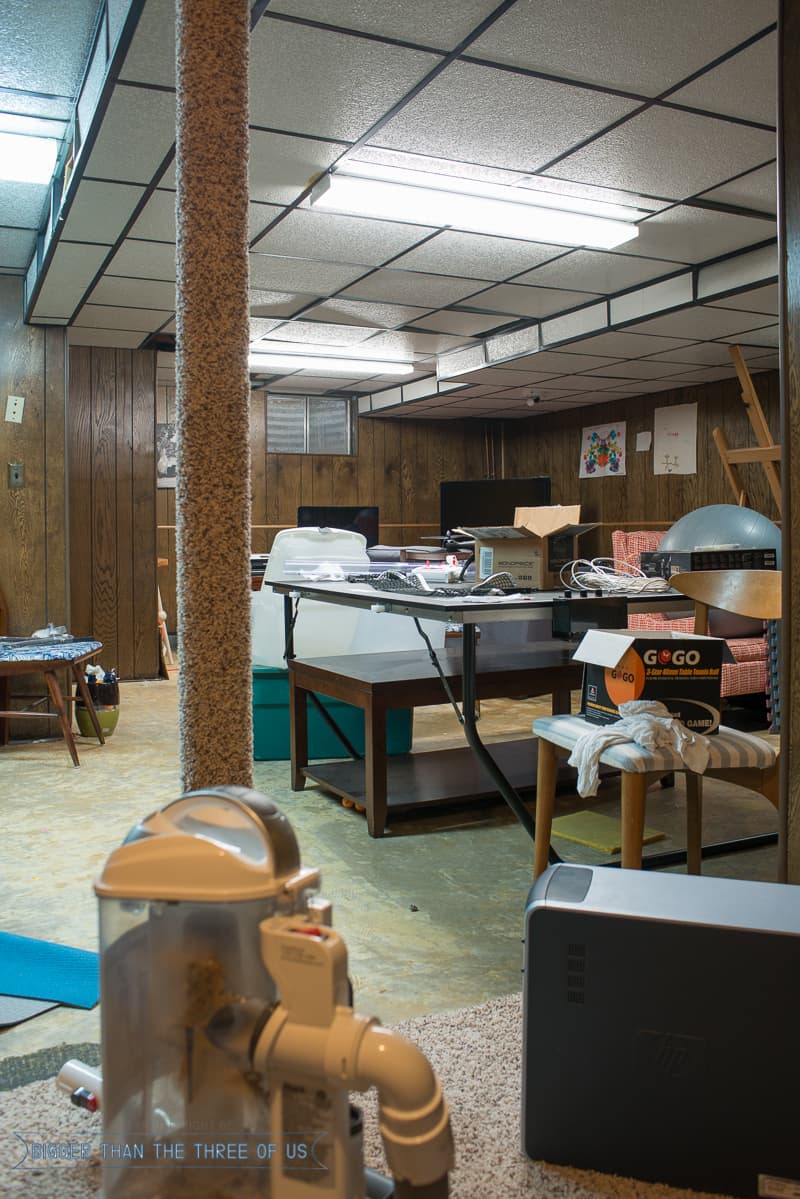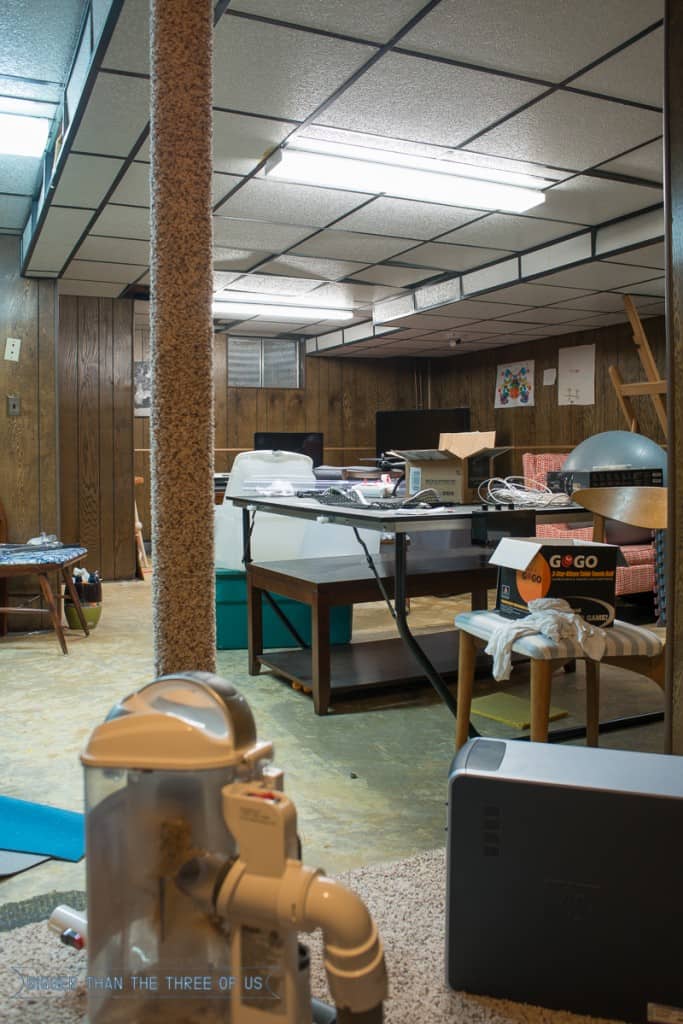 In this main area, it's mainly clutter and random furniture that hasn't found a home.
In the bedroom, it's mainly crap that needs to be gotten rid of.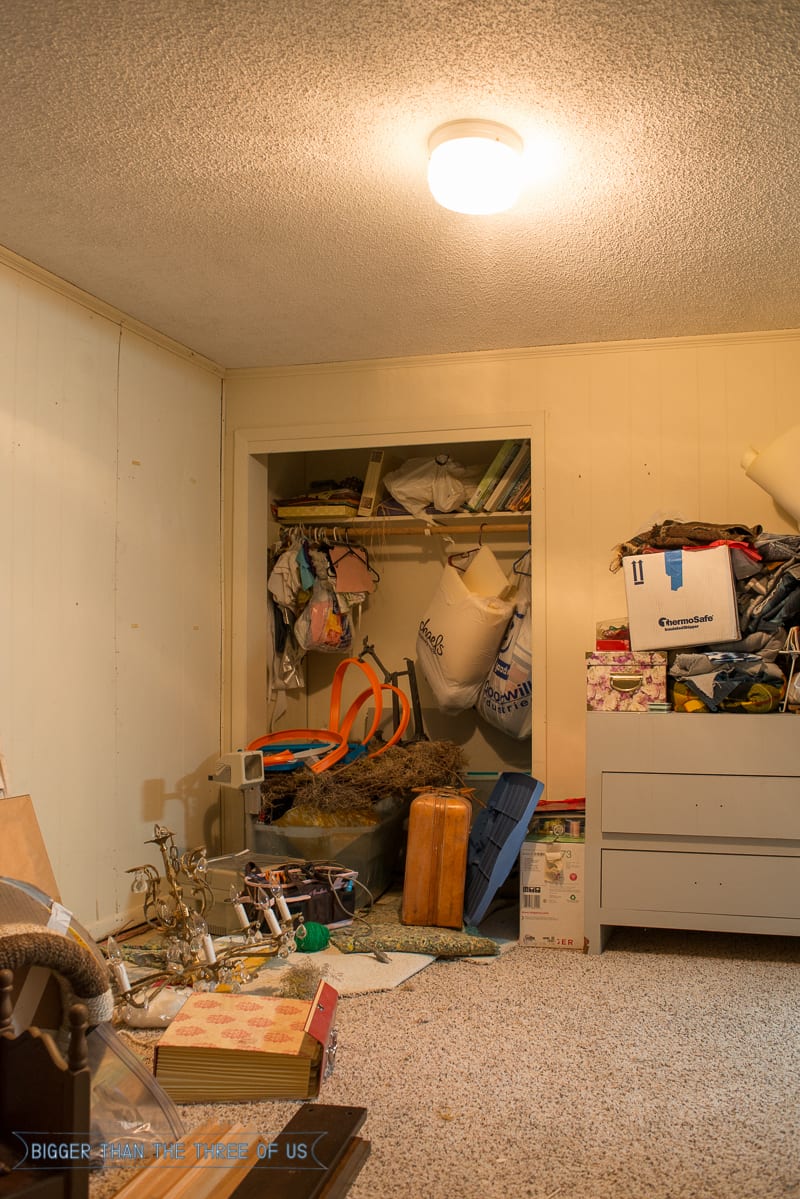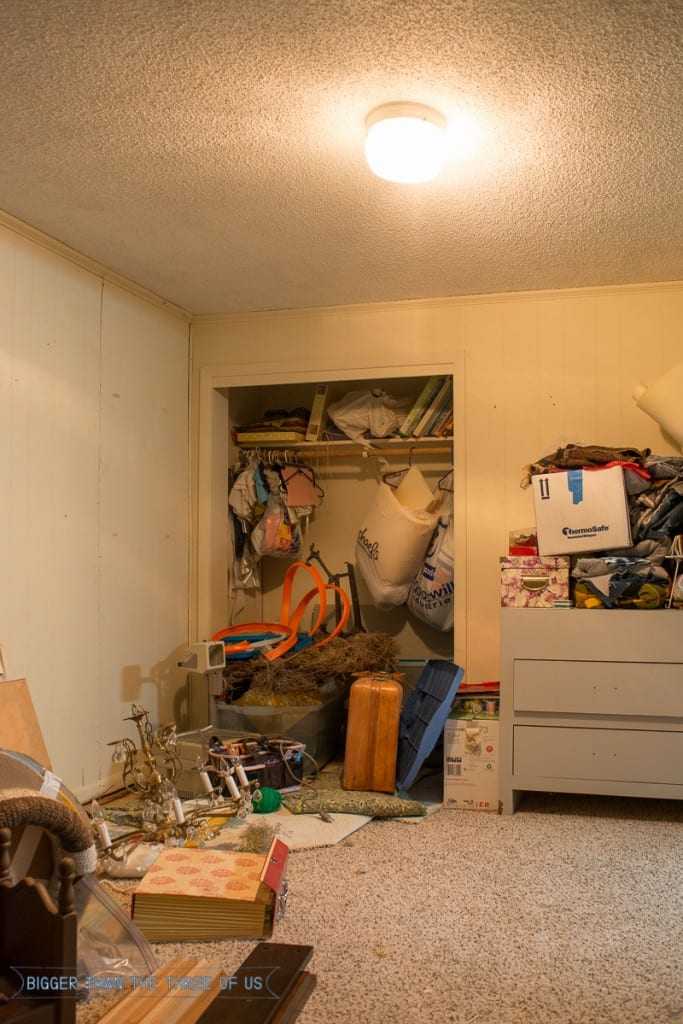 Besides this bedroom, there are two under-stair storage rooms (that are on the small side). One of the rooms we just went through and purged almost everything. It now has some organization and we are utilizing it well. The other under-the-stairs is full of old decor items (that I need to purge) and a few larger kids' toys. Besides those two areas, there is a storage room that is probably 6ft by 14ft. It has our Christmas, luggage and home renovation random items (extra windows, doors, vanity, etc.). It's not stuffed, but it also needs to be purged.
So, why am I showing you our clutter? Well, we are making plans, and as soon as we are clutter-free in the basement (which I'm working on), we are going to renovate this bathroom: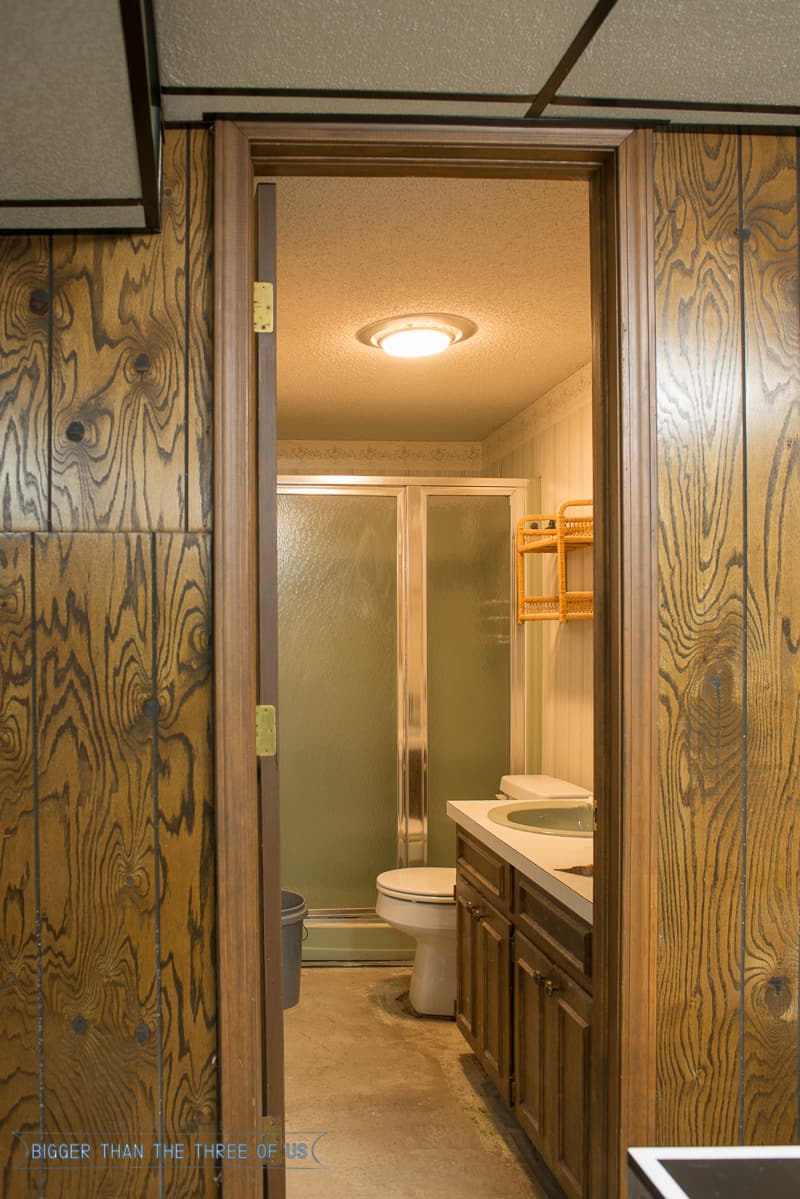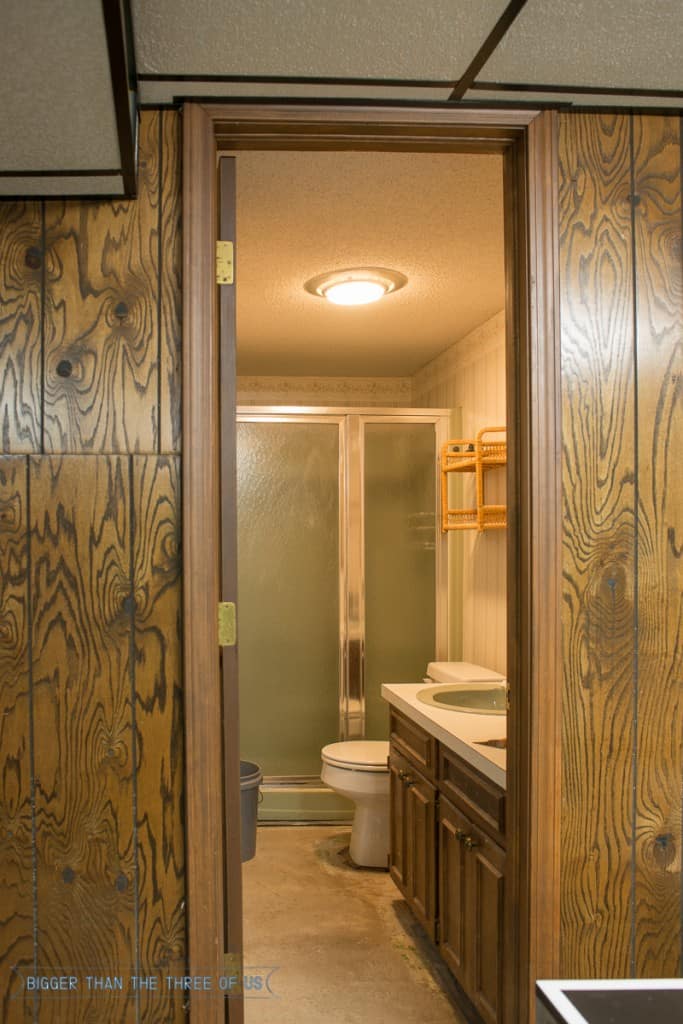 Everything is going to be ripped out (we already ripped the carpet out) and completely redone.
Our goal is to start on this by the summer. At the same time that we are ripping this out, we are going to take all the paneling and ceiling tiles down in the basement. We want a blank slate and it's easier to get one huge trash container dropped off for a week and just trash everything. So, that's why I'm showing you the clutter. It's really the "before" of the "before," right?
Like I said earlier, I have purged quite a bit and organized. I've found a few things that are rocking my world in the organization department and thought I'd share those below.
*Affiliate links below. Thanks for supporting this blog. Click to read my disclosure policy.
I had never used those vacuum bags before and, holy crap, they are amazing! If you have rugs, blankets, sheets, etc., to store; then you, for sure, need these.
The cubby system that I linked up is a tad different than mine, but I used a very similar setup with the storage bins and they are working great for under the stairs.
So, you know what I'll be doing the next week or two. I'll be clearing more out. I'll be sure to share pictures of the basement without all the clutter and before we get started renovating because it's always interested to see the before and then real-life progress as it happens.
So, make me feel better…. please tell me you have at least one closet that looks something like this.