Happy Monday! Did you have any big celebrations for Easter? We hosted Saturday night but then Sunday was low-key. We definitely like to have at least one of the days during the weekend where we don't have any social obligations. It gives us all some down-time as well as time to do a few projects (which I love). Today, I wanted to share some changes in our hallway. I posted about the Travel Gallery Themed Hallway week before last and mentioned that it was time for it to change. So today, I wanted to share all about Updating a Hallway with a Vintage Persian Rug.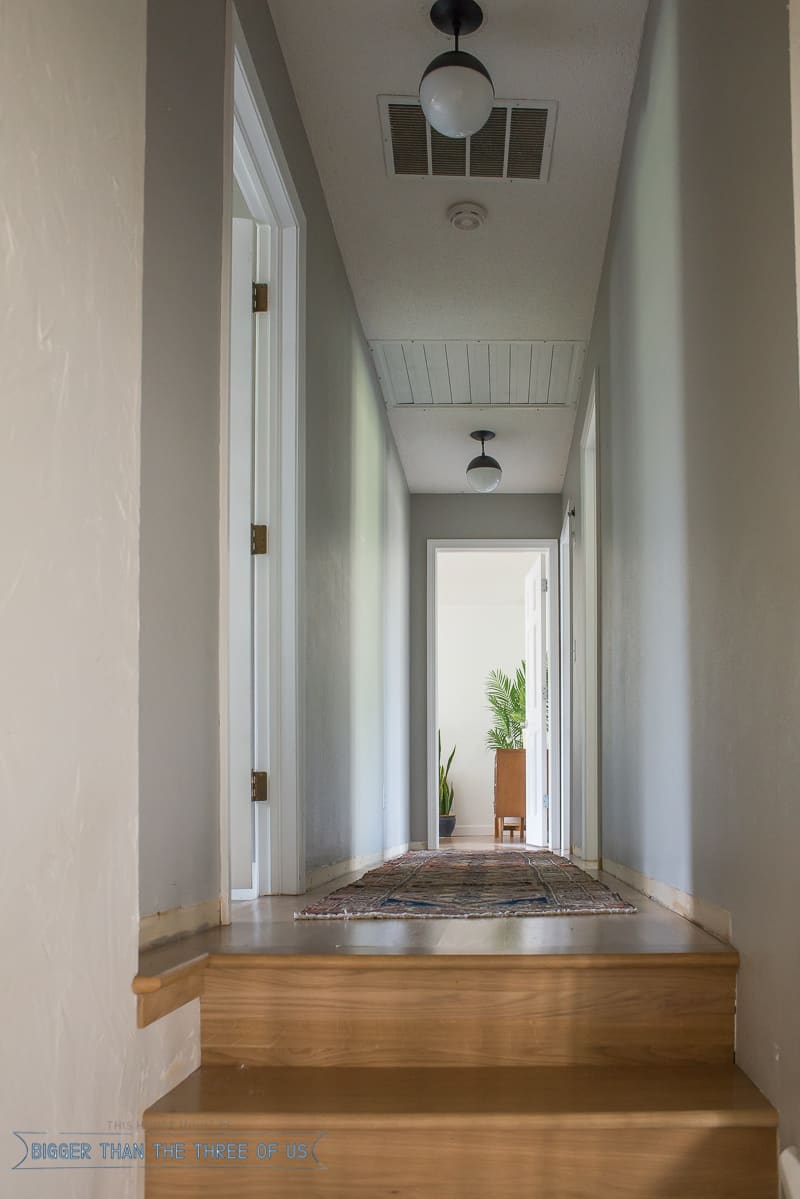 Before we get right to what I did, let's take a quick look at what the space looked like two weeks ago!
BEFORE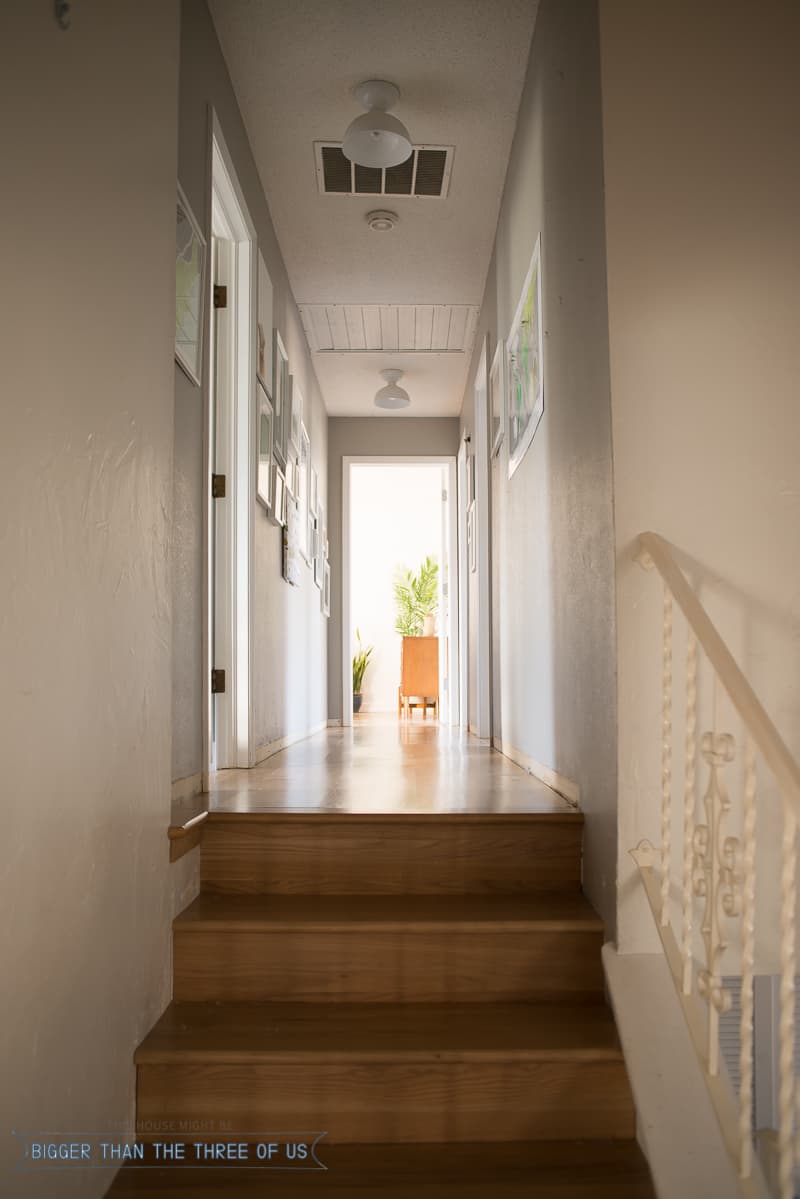 AFTER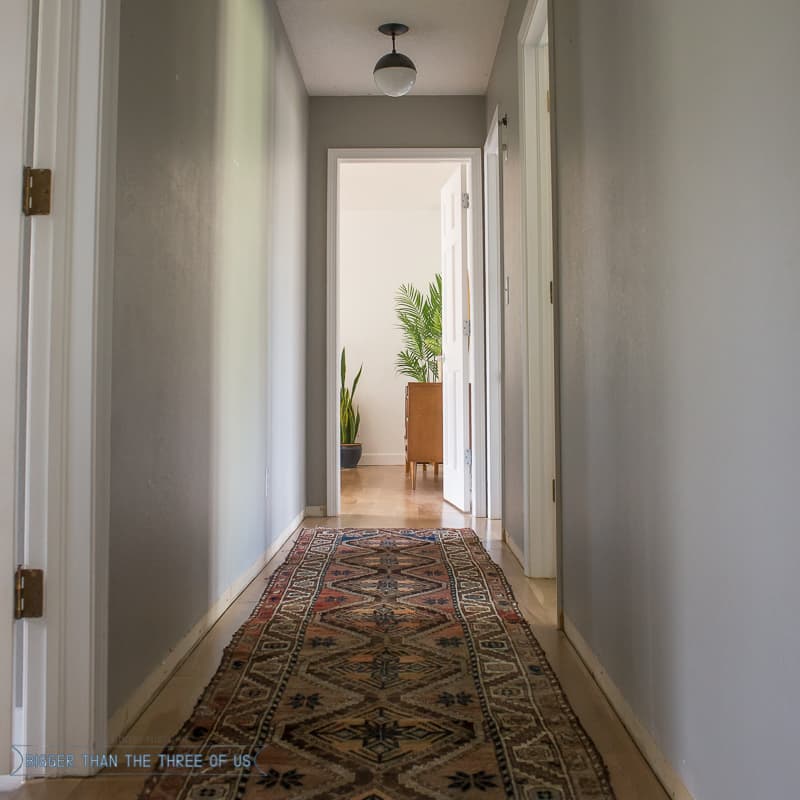 *First off, this is a sponsored post by eSaleRugs but like always, all thoughts are my own. Click to read my disclosure policy.
Ok, so if you were really paying attention then you might have noticed that the rug was added but so were the lights.
So, during our closet makeover, we stole the lights from the hallway because they were just the perfect fit for the closet. See the full before/after organized closet if you missed it!
When eSaleRugs sent me this gorgeous Persian Runner, I knew I had to do it justice by installing some lights too.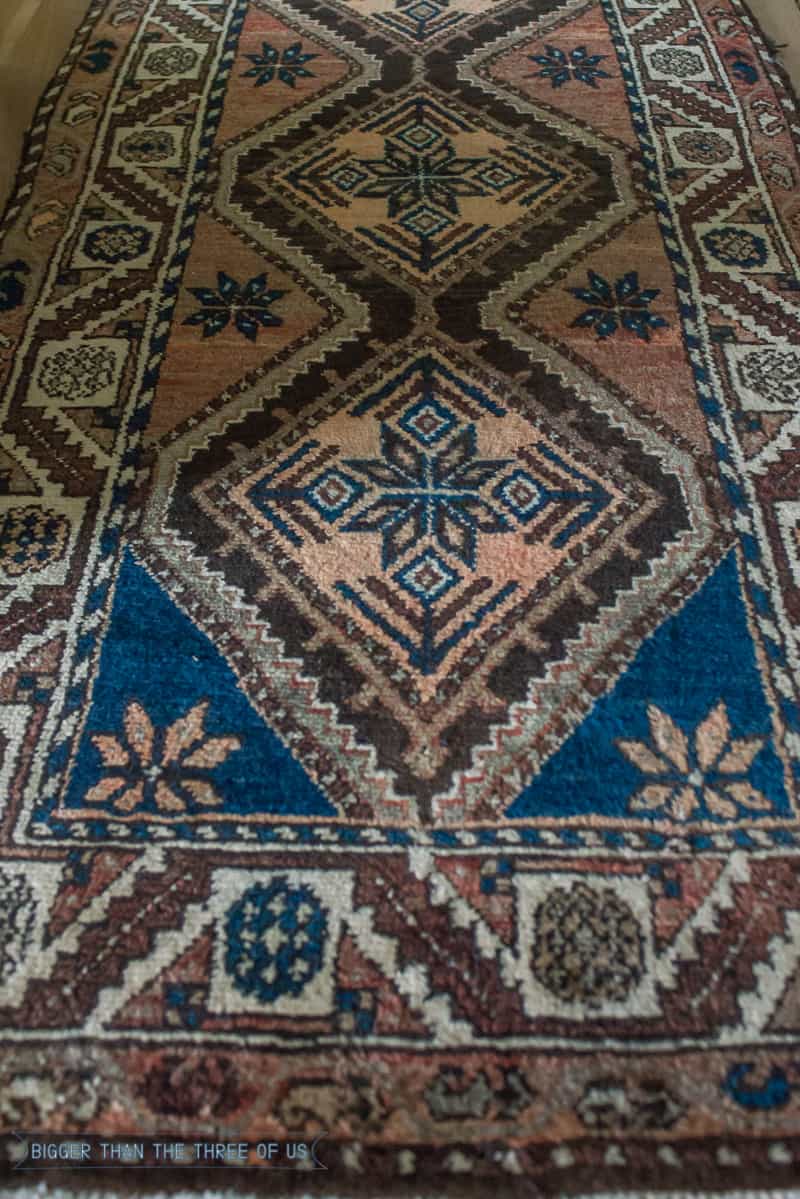 I posted a picture of the runner in my kitchen and surprise, surprise, it looked great in there. But, it's the absolute perfect size for my hallway. So, to the hallway it went.
But on IG, I got a ton of questions on what type of rug it was. It's a Koliaei Persian Runner. Mine is a one-of-a-kind but you can sort by size and see some similar patterns and colors right here on eSaleRugs.
I'm swooning over this view. Making sure to not look at the missing baseboards. Ha!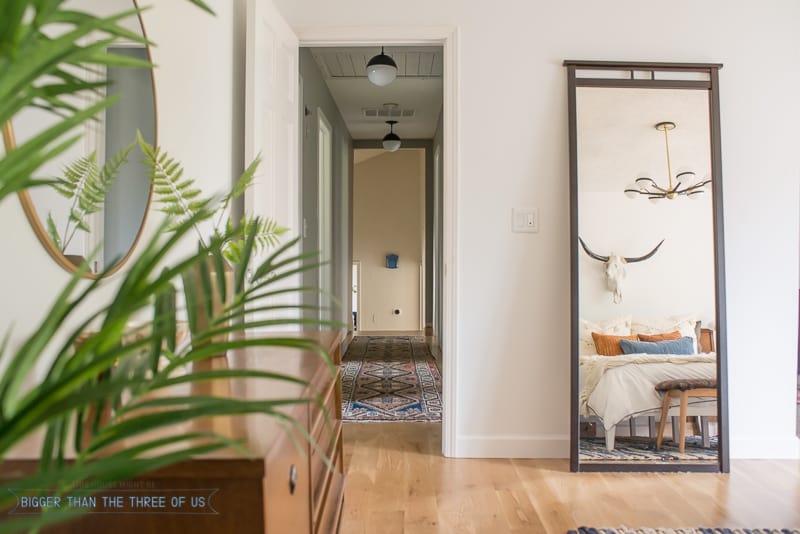 I picked up these lights (affiliate link) and they shipped fast and were affordable. I like the black accent to the space. It feels like it gives the space a bit more flair.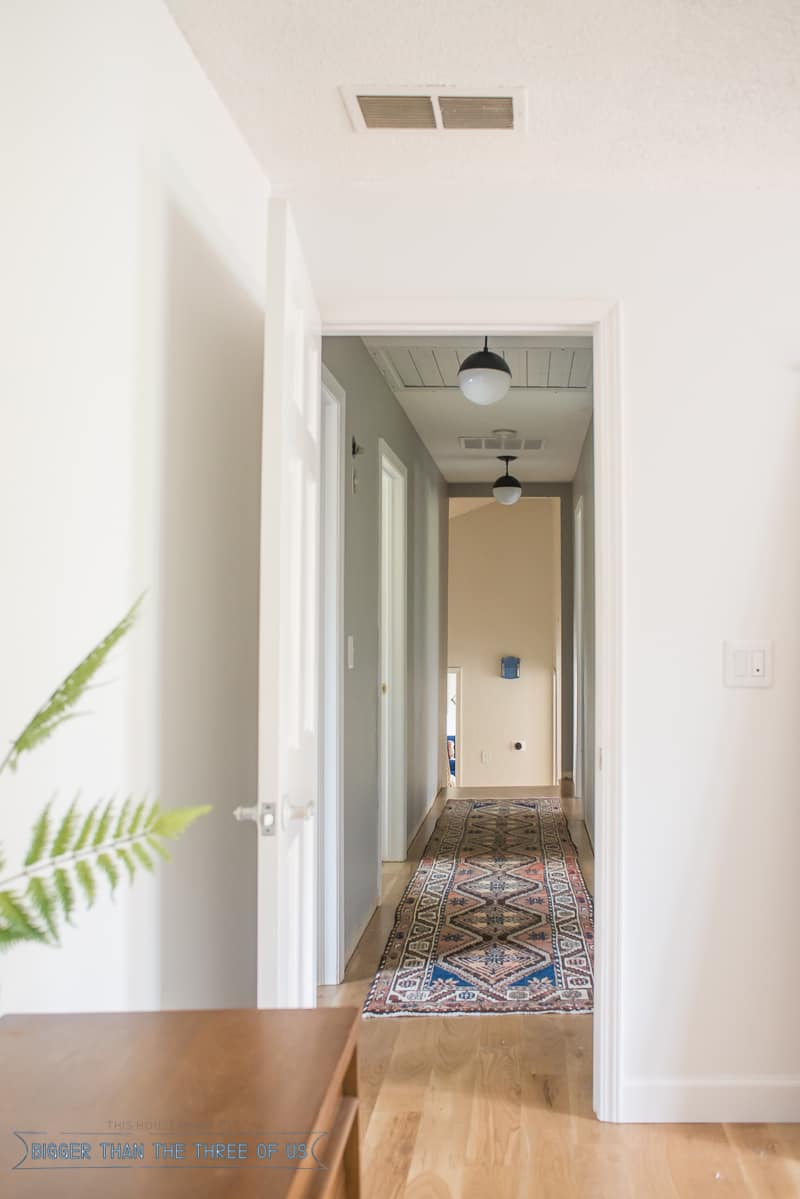 So, what do you think? Major improvement, right?
I have a few more changes up my sleeves (definitely baseboards, wall patching and painting, first) but I'm not in a hurry!