It's been radio silence on the blog lately. Sorry about that! This past weekend, we had two weddings (one was Luke's sister - Hi Maranda! Congrats again!) and another was a guy on Luke's team at work. Between both of those, there wasn't much left to the weekend. All of that's to say that I haven't been posting because I haven't done much lately!
A few things did come in for the challenge though and I have a rug dilemma (specifically with the vintage rug in the dining room). But before we get to all of that let me just remind you what each week of the One Room Challenge will look like.
Wednesday, Oct 5th (week 1) – Introduce your space, and tell us your plan. 
Wednesday, Oct 12th (week 2) – Show us your progress. What have you accomplished? 
Wednesday, Oct 19th (week 3) – Have you encountered any setbacks? Any happy accidents? (This week!)
Wednesday, Oct 26th (week 4) – How's it going? Week 4 is the hardest!
Wednesday, Nov 2nd (week 5) – Did you revise your plan? Hang in there, you can do it.
Wednesday, Nov 9th (week 6) – The Finale – It's all about the pictures.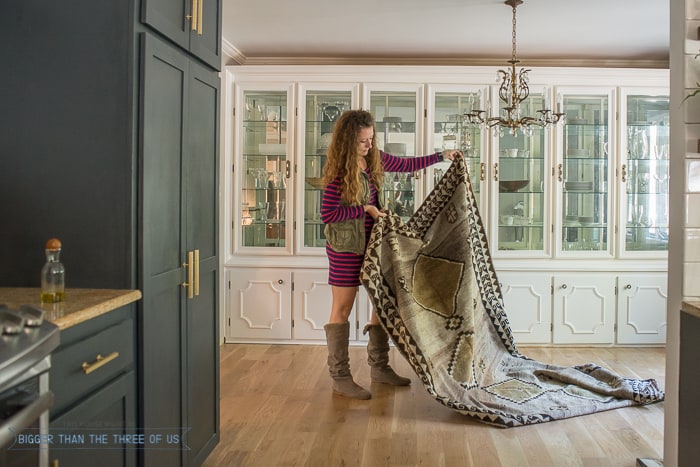 I bought an amazing rug on eBay. I knew that the spacing for the rug and the table might not be the best fit. I actually taped out the rug dimensions on the floor and set the table over the top. The rug is vintage and lots of vintage rugs are non-standard sizing. My rug dilemma is whether to save the money and let the rug be just slightly larger than the table/chairs or splurge on a rug to go underneath this rug.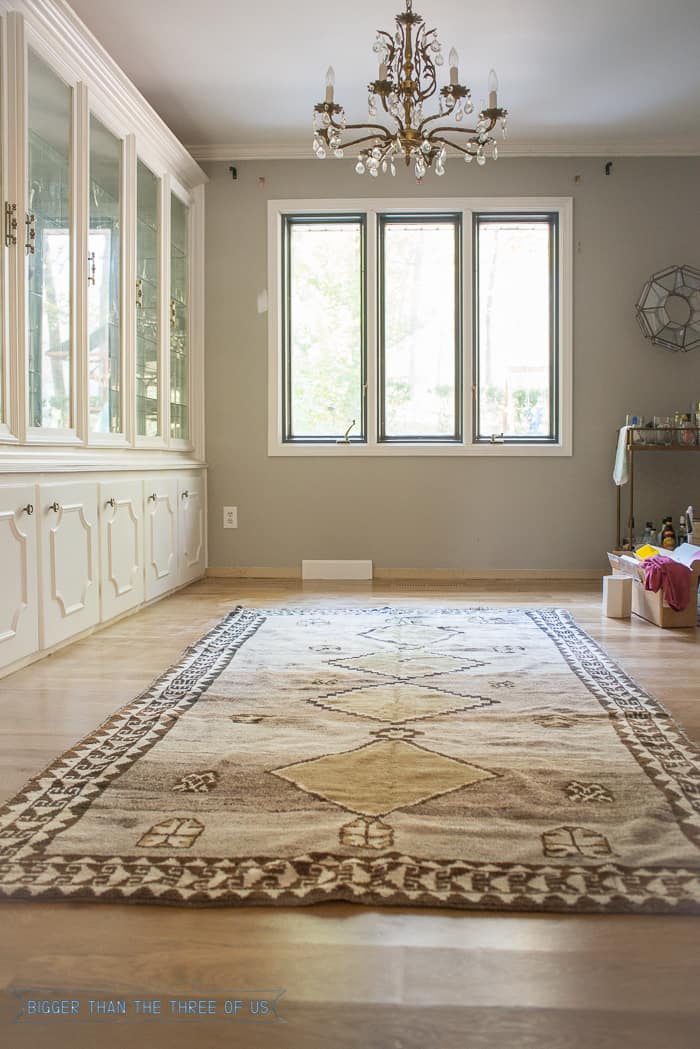 I'm leaning toward just rocking the one rug. I like the size within the room and how it plays with the pantry. It might not be perfect for the table/chairs but I do think it looks visually good from most views.
Besides unpacking the rug and thinking about the sizing, we (or I should say, Luke) painted the window trim.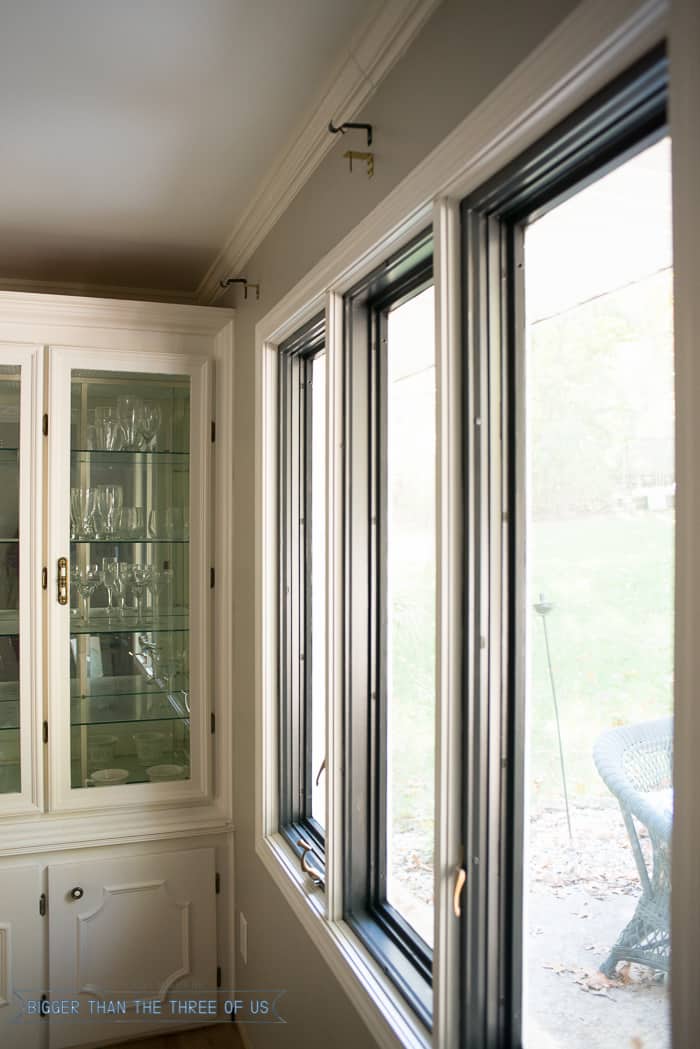 It's the same color as our kitchen cabinets (Behr - Cracked Pepper). It's not black yet it's not blue or charcoal either. It's just a really good mix between all of them. I think the trim will help pull together this space with the kitchen space.
Sadly, that's all I have for you today! I'm hoping to have some wallpaper progress for you next week but we will see. We are out of town this weekend so not much will be happening again. Life, right?!