You have all heard me talk about our living room, what I like about it and what I don't like about it; what I'd love to change short-term and what I'd love to change long-term; the mistakes I've made and the fixes that I'd love to make to my mistakes. I mean, the list goes on and on.
In a few weeks, I'm going to do a design board for the space. Scratch that, I'm going to edit the design board that I created forever ago. By the way, do you all know how to make design boards? If not, would you like a small how-to on how I go about making them? Leave a comment or send me an email if you think that would be helpful!
But, I'm going to buckle down and get a to-do list for our living room because I'm ready to make some changes. I know you've all heard me say this again and again but this time guys, I'm serious! More on all that later but just know that the gallery wall is coming down and the walls are going to get repainted (for like the fourth time)!
But, first, let's celebrate a HUGE addition that majorly impacted our space.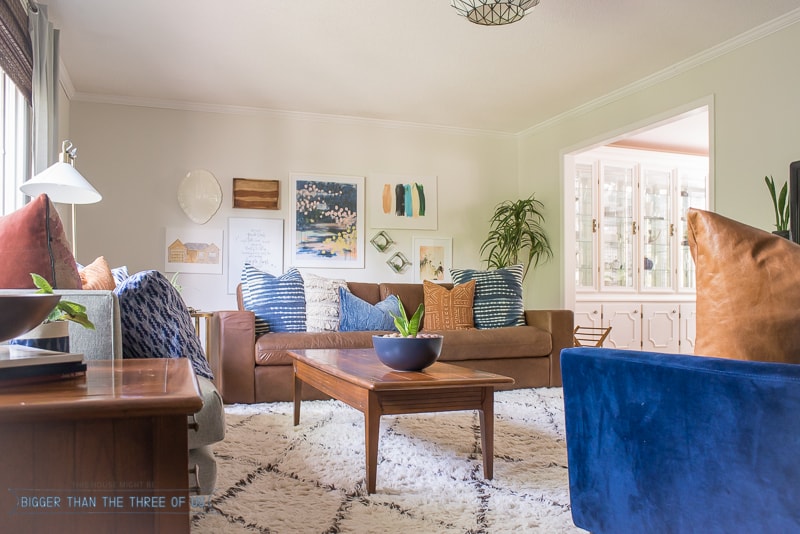 Do you spy the new beauty in the room?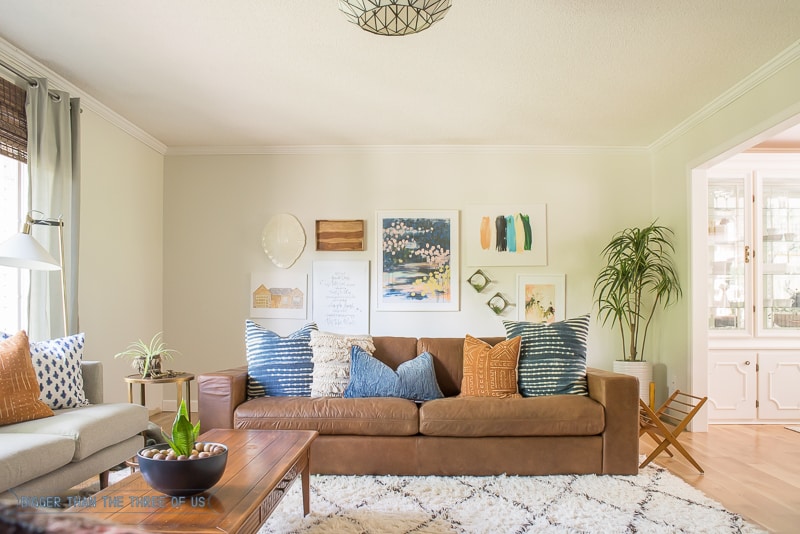 That lovely sofa is the Aberdeen sofa from Sixpenny.
*Sixpenny graciously sent me the sofa but all thoughts and comments are my own.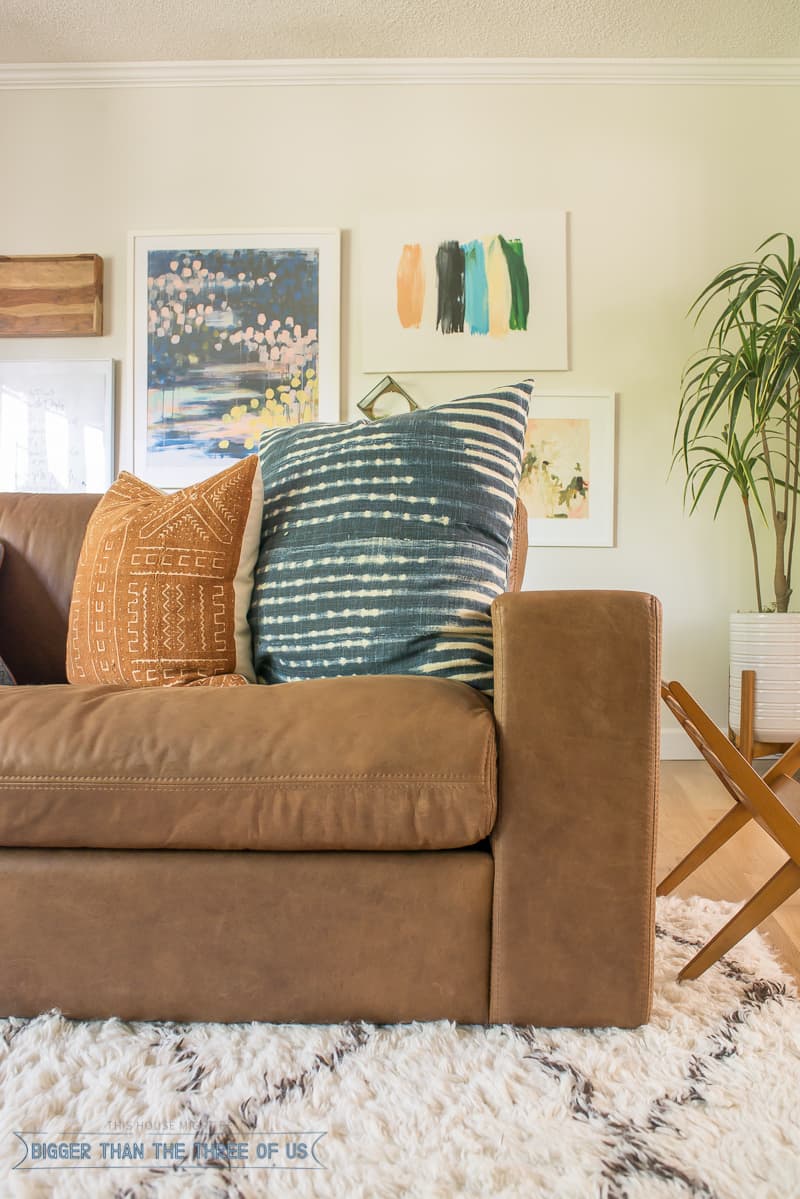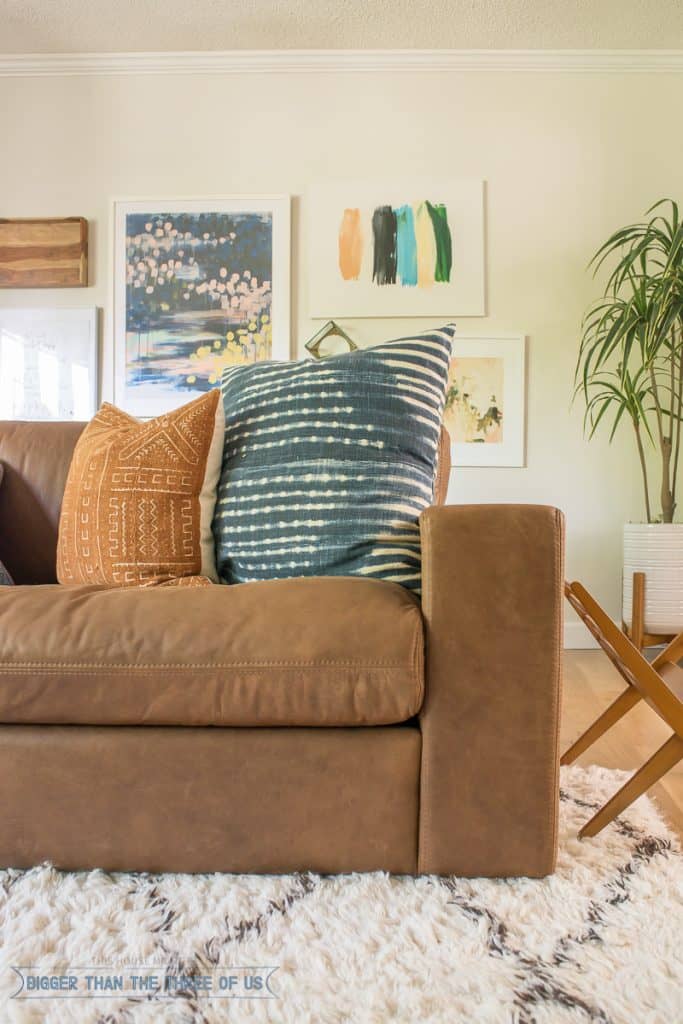 If you are an Instagram story watcher (if you aren't, why aren't you?) I can be semi-funny there sometimes! Follow me on Instagram to watch along!
Anyways, if you are an IG story watcher then you know that I went back and forth over what color to get the sofa in. I finally decided (well, after reading  all your comments over which one) on Raw Umber and it's a great medium-tone brown.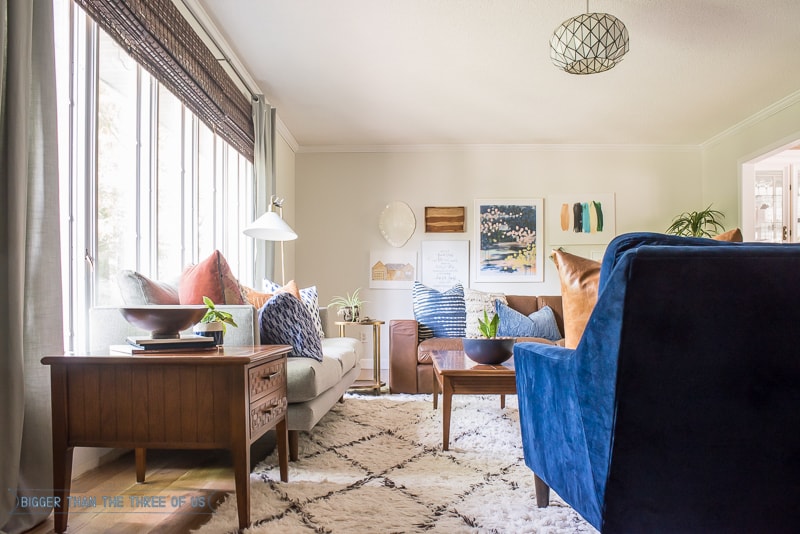 I'm drawn to mid-century furniture so I didn't want the sofa to be matchy-matchy with my furniture but I also didn't want it to not go with it either. Can you tell that I didn't really know exactly what color I wanted? =)
I'm happy to report that I LOVE the color that I got!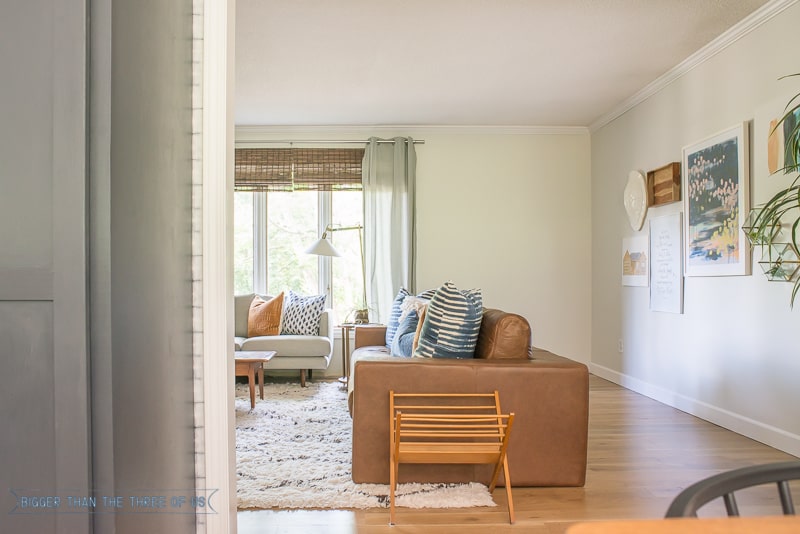 If you are new here, my living room is pretty large. In the past, I have selected more petite furniture pieces and the space had just felt empty.
It doesn't feel like a bowling alley, because it's decently wide, but our living room is definitely on the long side. There's plenty of space to have a sofa table or console on the gallery wall with ample enough space across from that wall as well. It's kinda thrown me for a loop in decorating to be honest.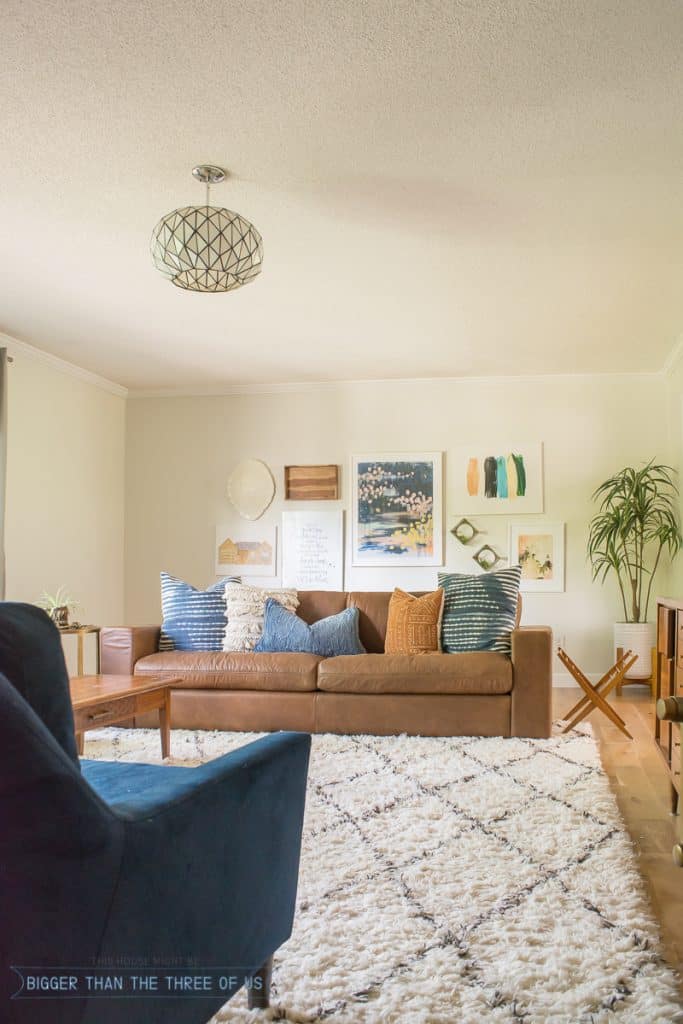 I knew that balancing room proportions with future furniture pieces was a must-do for me. I really think it's key to how a room feels. I was definitely drawn to this sofa because it's large! 96", to be exact; which is great for this tall girl, too. I can fully stretch out on the couch and not touch either end. If you are tall like me, then you know that this is just dreamy!
A funny story. Luke was on a work trip when the sofa was delivered and after it was unboxed and set in our living room, I took a picture of Greyson (our  seven year old) laying on it. Anyways, I didn't think much about it not showing the size of the couch with Greyson and when Luke got home a few days later, he was so surprised at the size. Maybe that's because we had a mini couch there before though?! Who knows. Pictures can be deceiving sometimes though, am I right?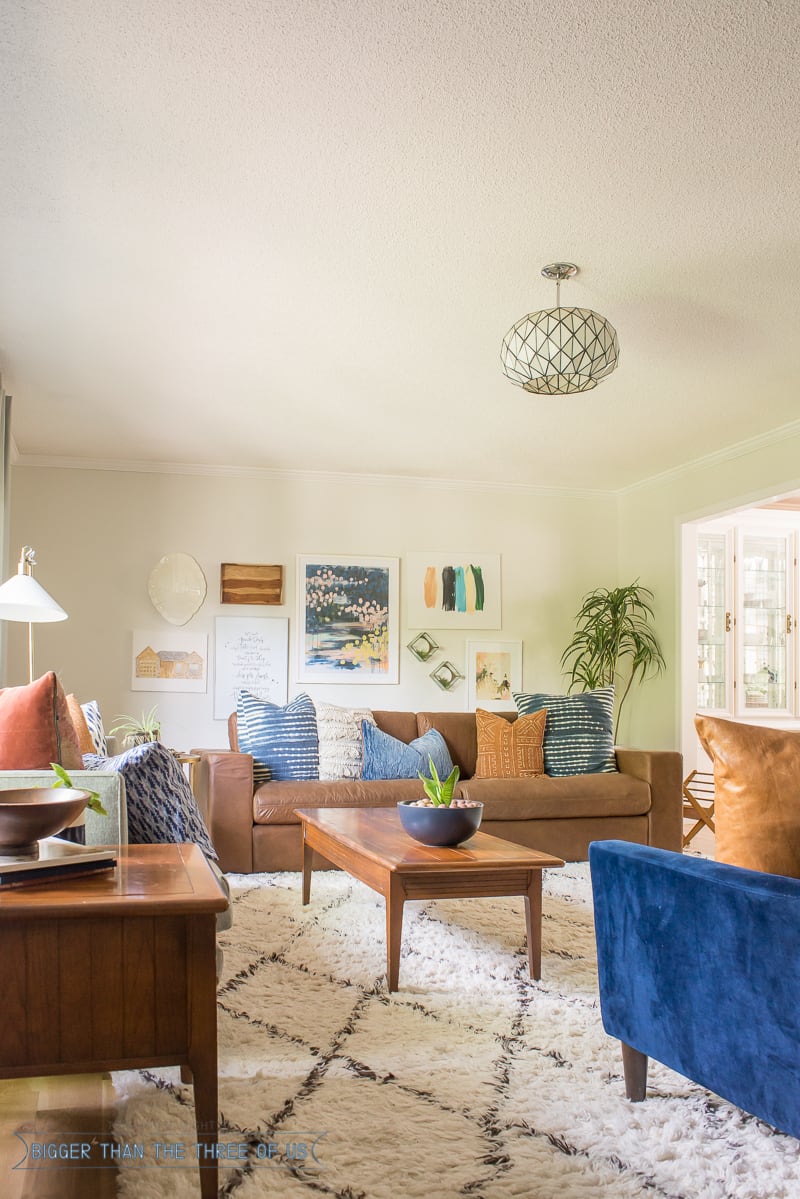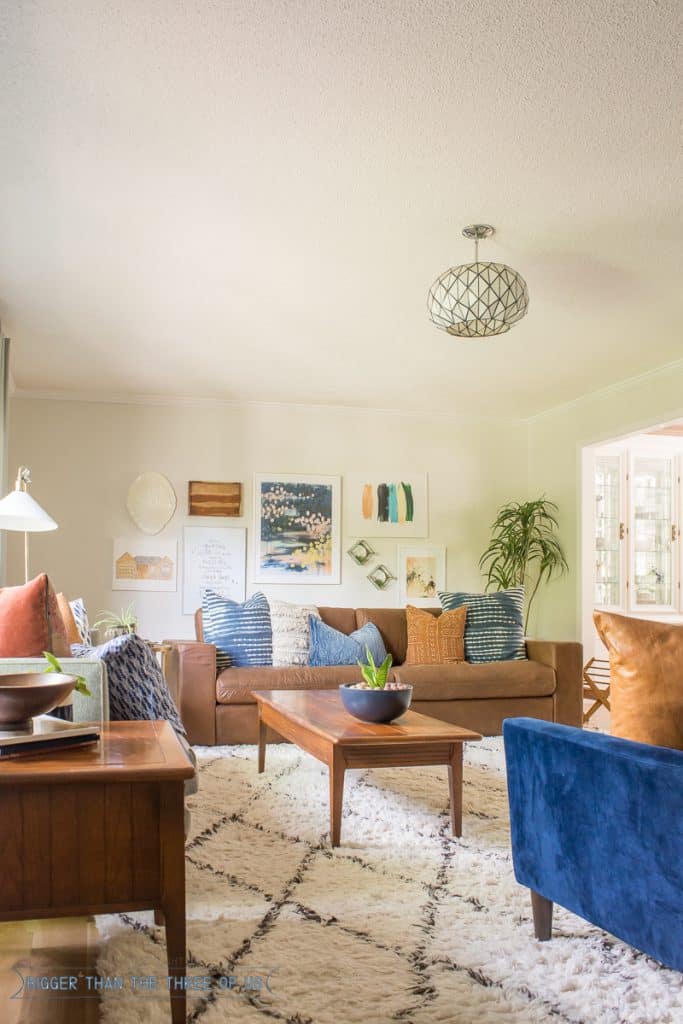 How about a few more pictures?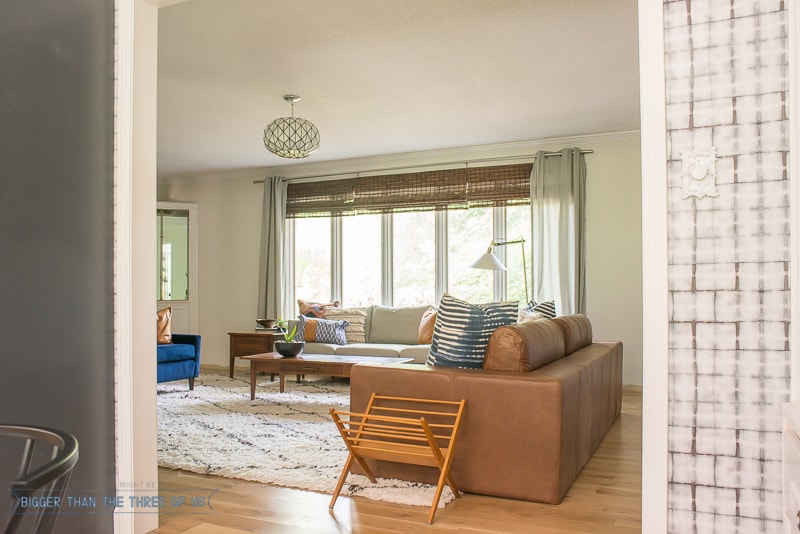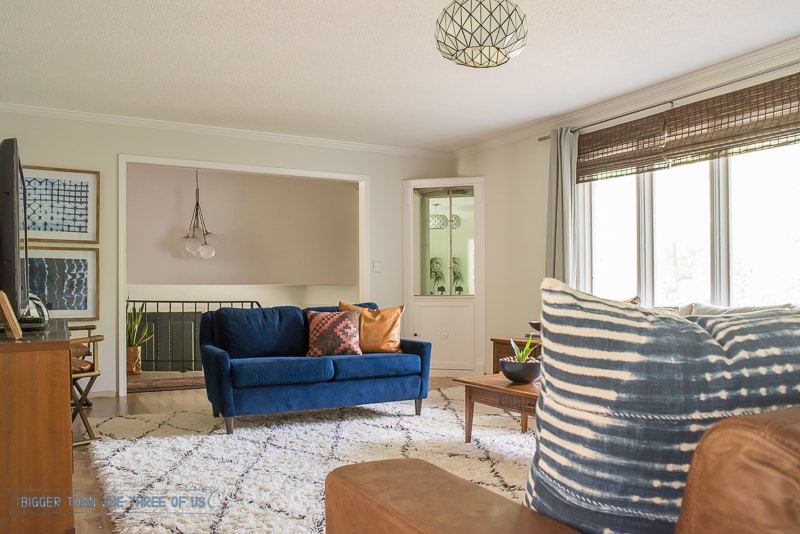 Gosh, this next view... I just love it.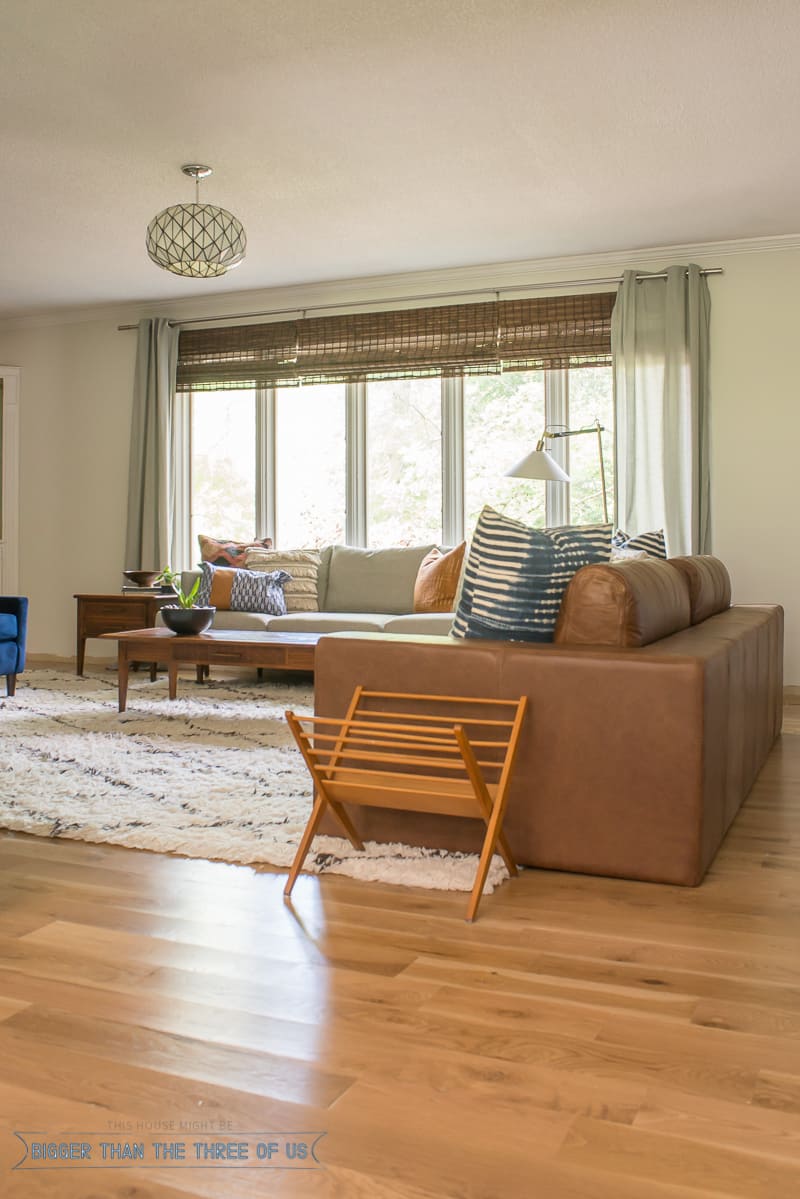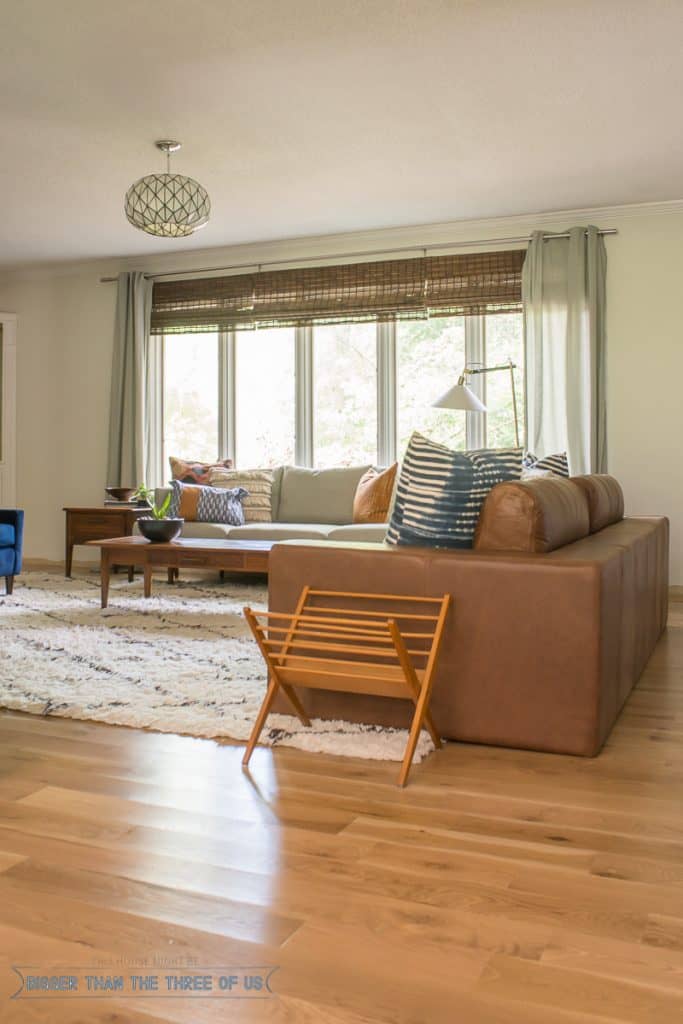 So, if you are in the market for a large, buttery, leather sofa that fits a more modern aesthetic or even goes with the mid-century/eclectic vibe, then definitely check the Aberdeen Sofa out from Sixpenny. Or, if leather isn't your thing then check out what else they have to offer because they have quite a few gorgeous pieces!
See more at:
Facebook | Instagram | Twitter | Pinterest