Sometime back in the fall of last year, I chatted a bit about our coat closet and how I wanted to transform it. We don't have a large coat closet, we don't have a mudroom, and we don't have an organized garage or space in the garage where we could create a mudroom. What we have is pretty normal in terms of a coat closet and I'm sure the un-organized mess of our coat closet is pretty normal too but you'll have to chime in on the comments below and tell me your thoughts on that one. Months and months later after talking about the coat closet, I'm finally getting my butt into gear and sharing the Coat Closet Organization Plan. If you are a super-organized person, you may want to cover your eyes. 😉
Coat Closet Organization Plan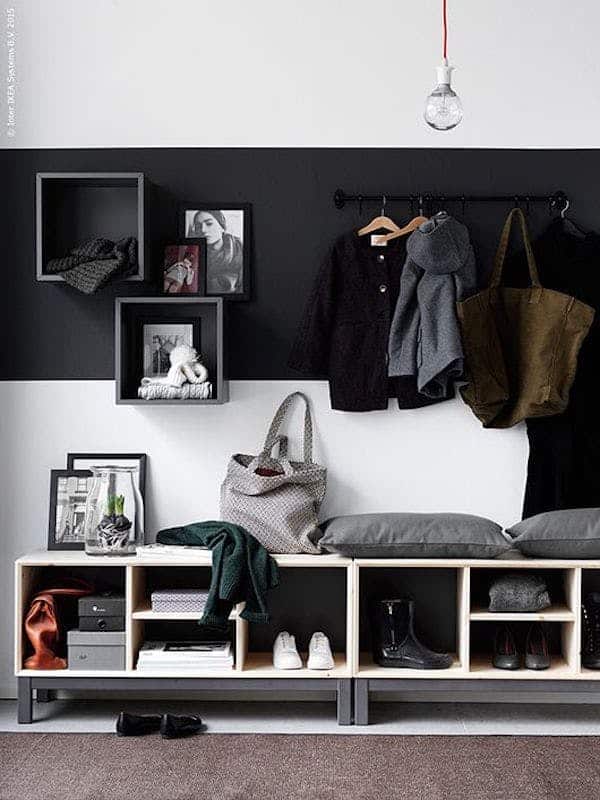 Before I jump right in to what we have, I wanted to share a few inspirational images. Design-wise, the two images that I'm sharing fit right in with my house, which I love; but I want you to look past that. Let me explain. I love the minimalist take on organization. There are coats, bags and shoes in each of the images but they are crammed into the spaces and not distracting. Both have a place to sit, which I want. They're open and light and clean. I want all of that, too; but I want all of that inside my coat closet.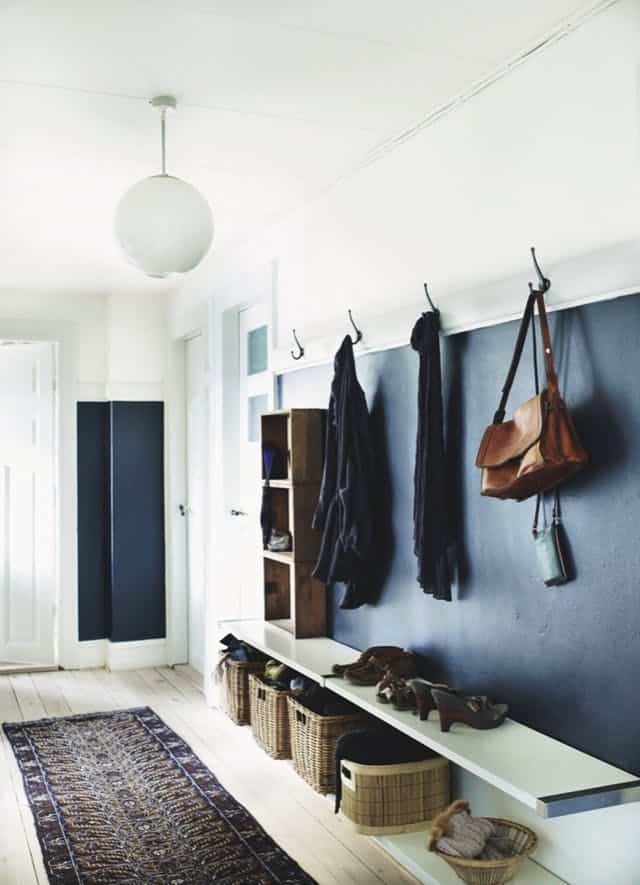 Basically, I'd love to create the feeling of those two images hidden away in my closet. I realize that the space that I'm working on has no natural light and is a fraction of the size of the two spaces above, but I like a challenge... don't you?!
For reference, here is where the coat closet is: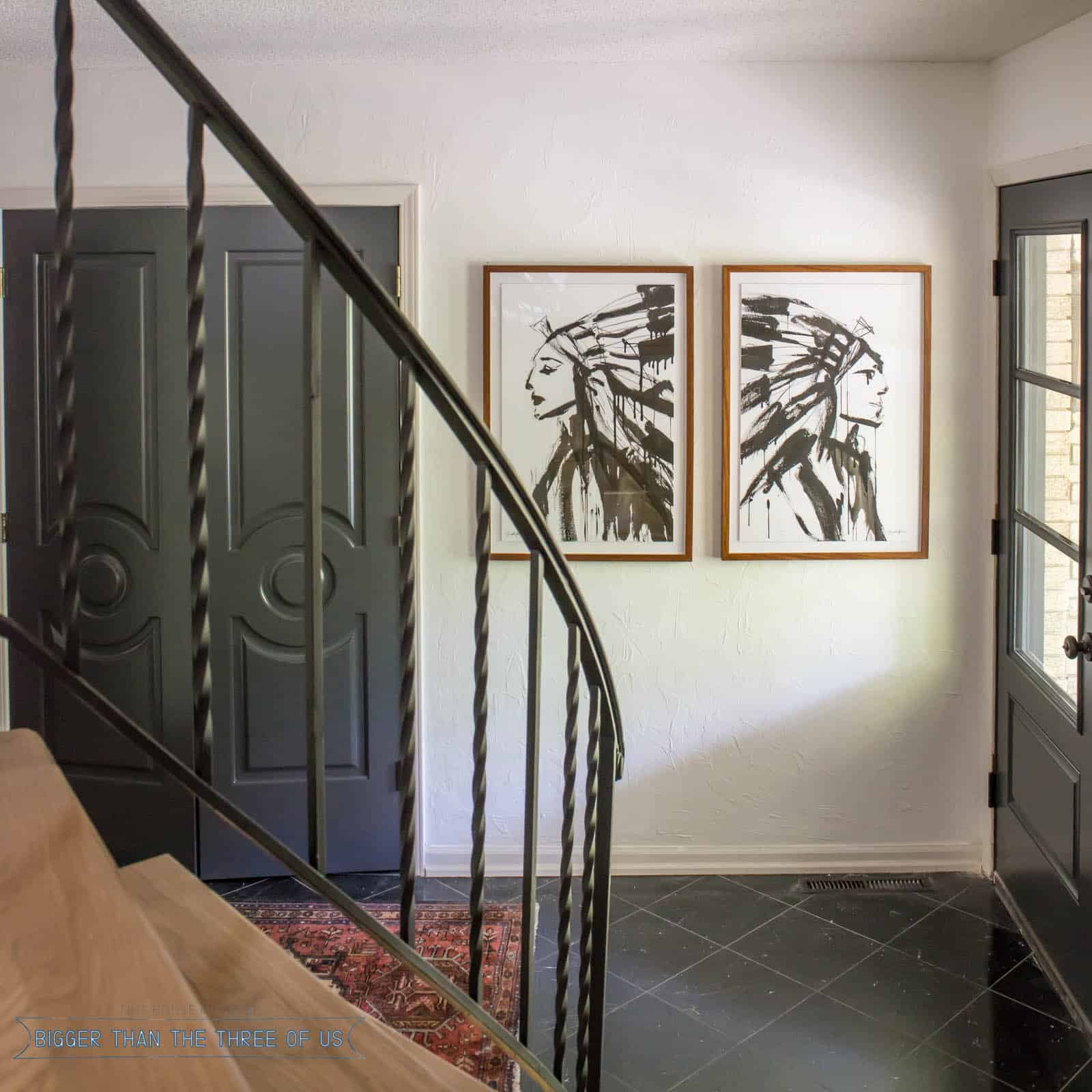 I took that image for our entryway reveal last year and that was before we had installed our door knobs.
Here's a close-up of the doors (ignore the dusty doors).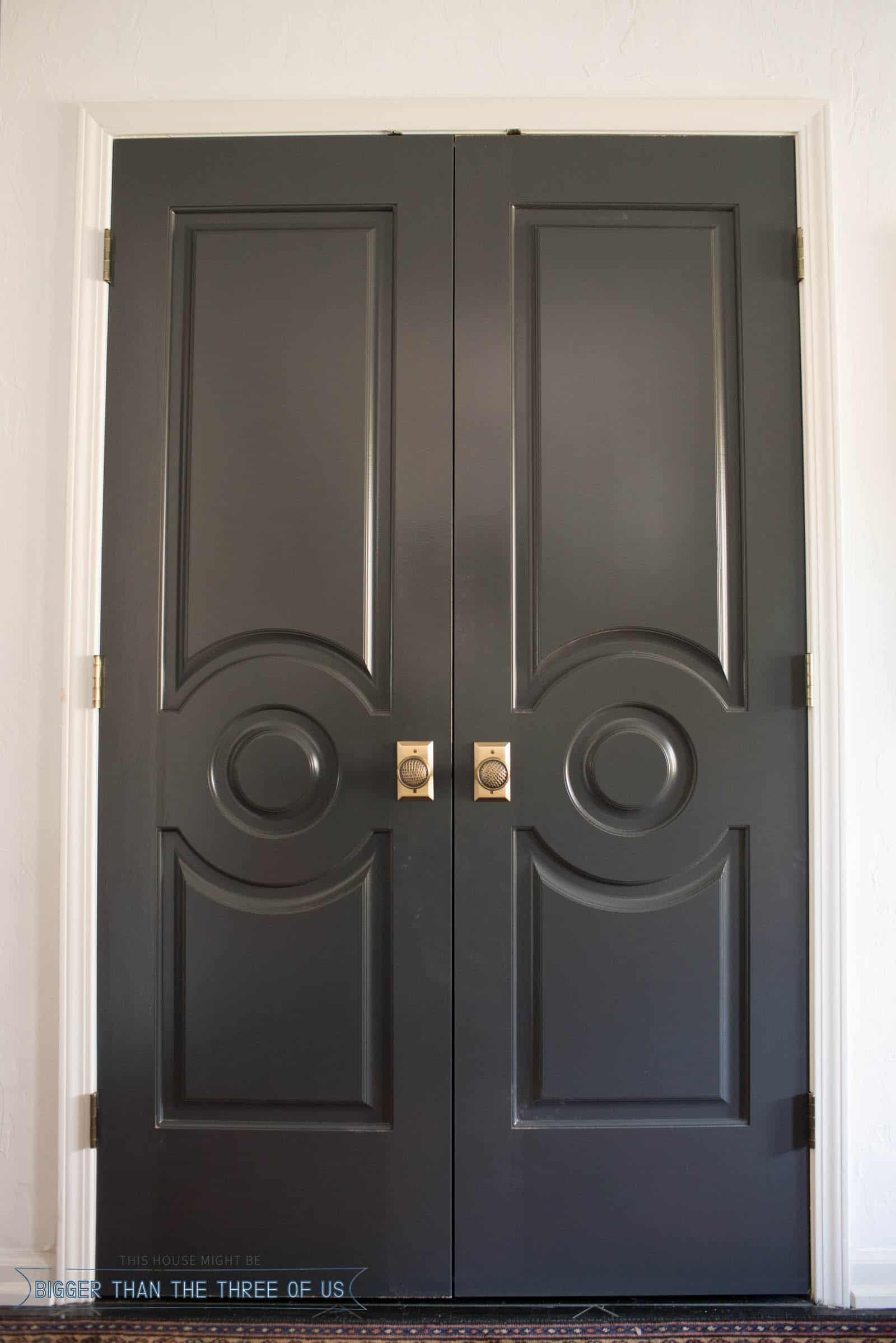 Here's the part where you might want to cover your eyes! This is what our closet has looked like since we moved in about five years ago!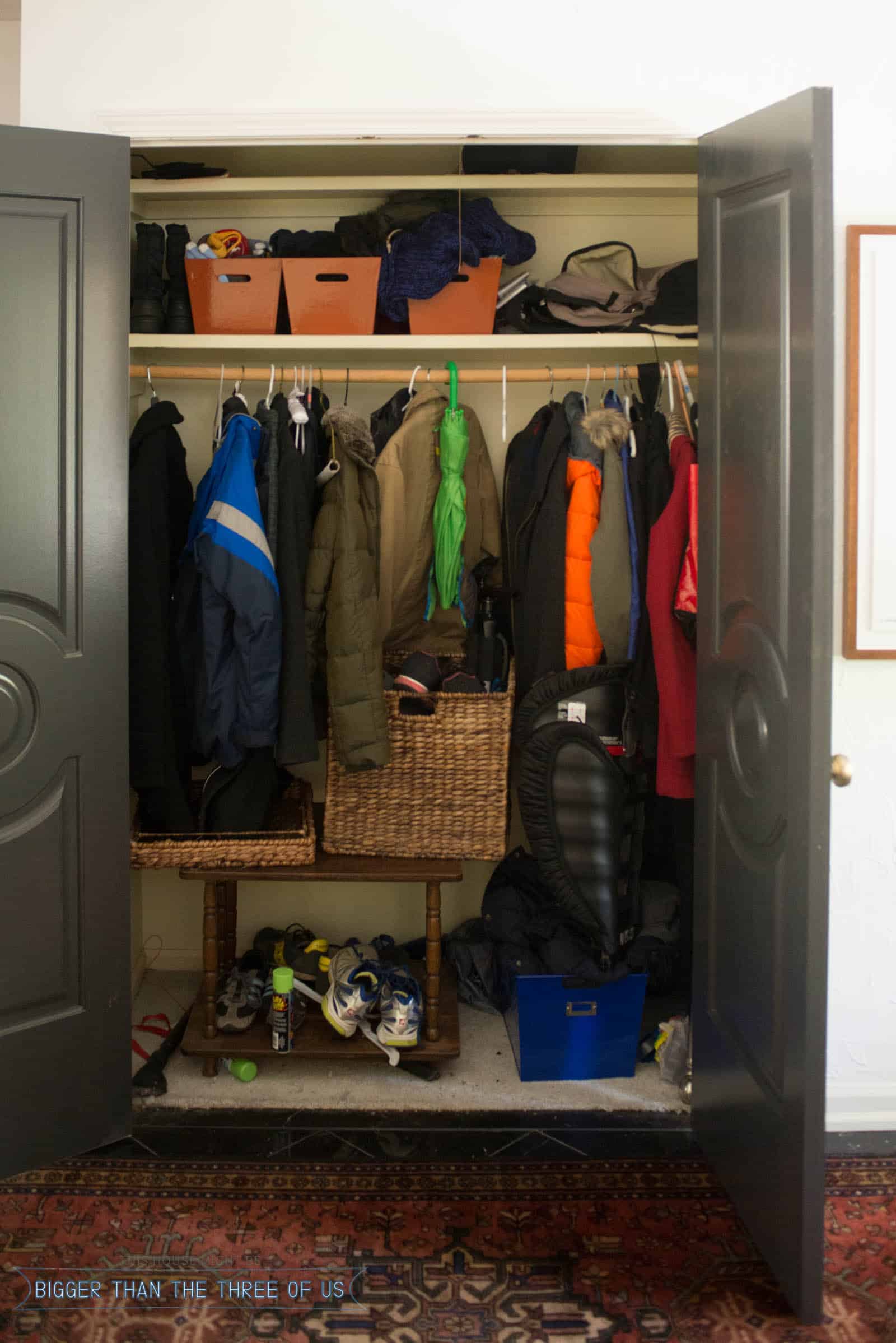 We just throw things in there. We have way too many scarves, gloves, coats, etc. It makes me feel kinda bad to look at all the excess in there! So, let's outline the plan for the space.
Coat Closet Organization Plan
Purge + Share tips on this
Examine how much space we need for what
Clean
Paint
Convert pull string light to light switch
Build bench
Build out cubbies or buy baskets
Hang hooks
Enjoy!
So, there you have it! That's the plan. I wanted to tackle this whole project over the winter and I did get around to doing some of it but have so much more to do. If I'm completely honest, let's just hope to have the new space done by summer! You know, perfect timing for all the swim gear that we change in and out of daily!
If I'm missing something in my plan for the closet organization, please let me know! Or, share you best organizational tips for staying organized!
SaveSave
SaveSave
SaveSave