Searching for the perfect cow art for your space? This Highland Cow Art will be the perfect addition to your walls. The cow art comes in a black and white cow painting or a colored version. Both would be amazing in a dining room, living room or bedroom.
Years and years ago, when my husband asked me what I wanted for Christmas, I told him I wanted an original painting of a Highland Cow, made my him. My hubby is one of those lucky people that can do pretty much all things when it comes to art. He says he can't but he really can. He loved painting, drawing and doodling all types of things in school but he hasn't done much since those days (circa 2000).
So, I'm sure I surprised him when I said that I'd really love a cow canvas as a Christmas present and, specifically, I wanted one that looked like none other that I was seeing online.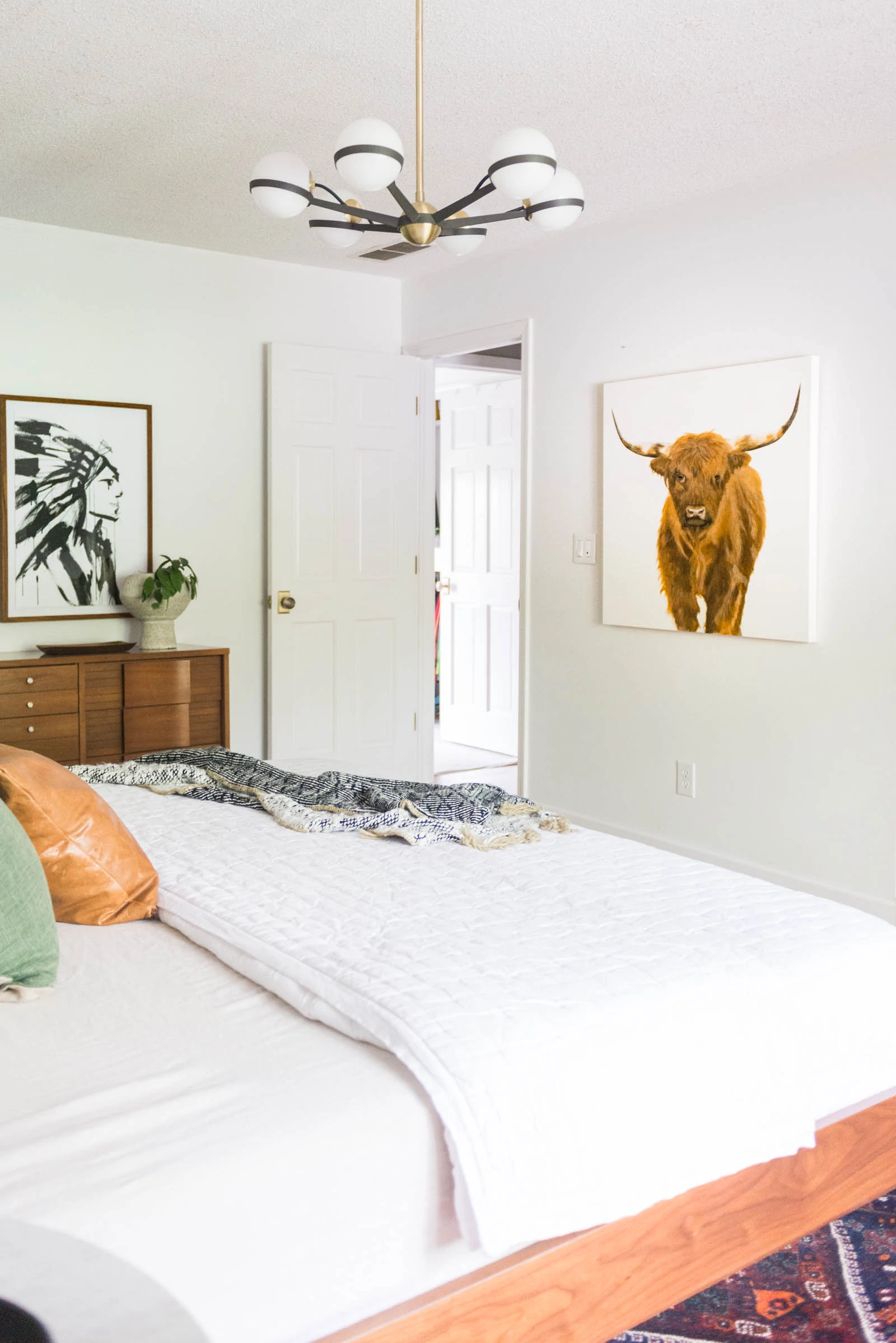 You see, we went to Scotland about ten years ago and I fell in love with trekking through old pastures across centuries-old brick fences to castles. For every pasture you crossed or one lane road you were driving down, there were Highland Cows. They were big and hairy and unlike any cows that I'd ever seen before.
I'm not a travel souvenir type person. If I bring home a souvenir, it's rare. I like to feel a connection to each piece that I bring in my home. So, on our trip, I didn't see any art pieces that wowed me. Later though, I was thinking about what I really wanted to have in my home and it was a large highland cow canvas art piece.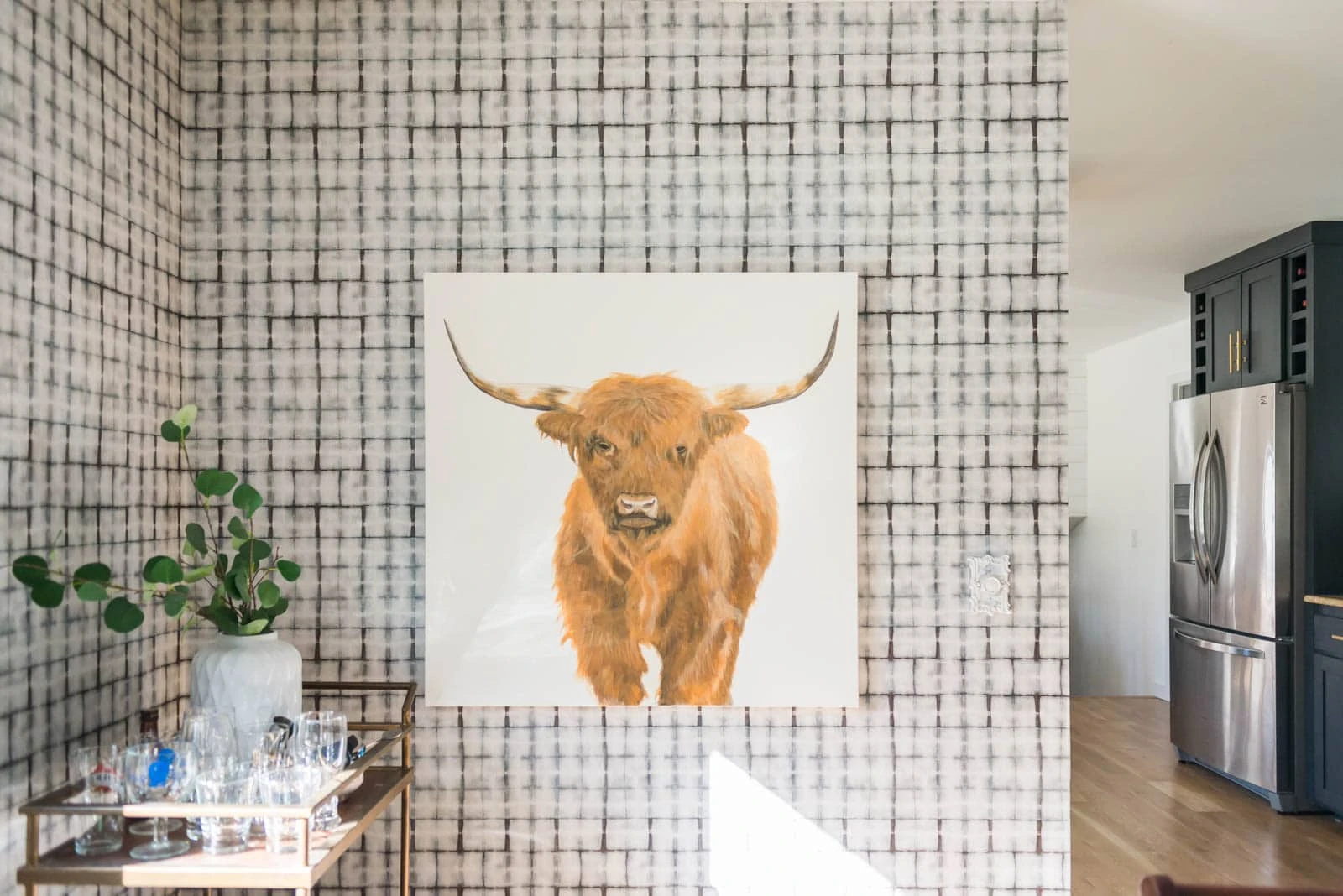 So anyways, you know by now that I have one and my hubby did SUCH A GREAT job painting it. I think it's been hung in just about every room in our house at sometime. It seems to go with everything or maybe, it's just because I love it that it goes with everything? Either way, I'm still completely smitten with it.
A few years ago, when I shared about it, lots of people asked about it. They wanted one too. So, we decided to offer canvas art prints of the highland cow through Society6. Now though, you can also get the cow art in black and white and in lots of different options such as a canvas art piece, print, on a tote bag and more.
Highland Cow Art Options in Color

Black and White Cow Options

I realized that I had never shared much about the cow art before, I had just really shared it in reveal posts. I wanted to share more about the options available to purchase today but also tell you the story of the piece. If you buy one, I'd love to see it! Tag me on Instagram!