When I was painting the bathroom cabinets last month, I decided to tack on painting the crown moulding in the living room. We had previously painted the door jams, but hadn't touched the crown moulding, hutch built-in or windows. The hutch built-in and windows still haven't been touched, but the crown moulding is looking much better!
This is where we were before:
Do you see the difference between the door jam and the crown moulding?
I wiped down the moulding and then gave it two coats of bright white paint.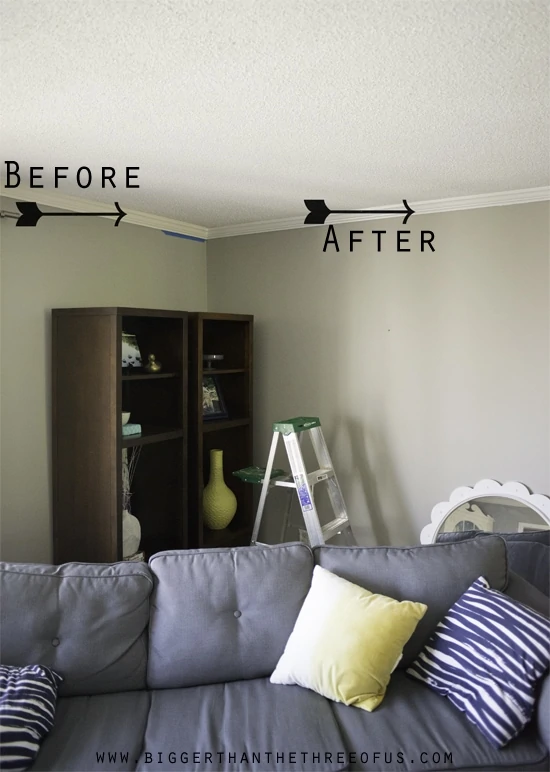 It shouldn't make that big of a difference, but it is so noticeable (well at least to us!).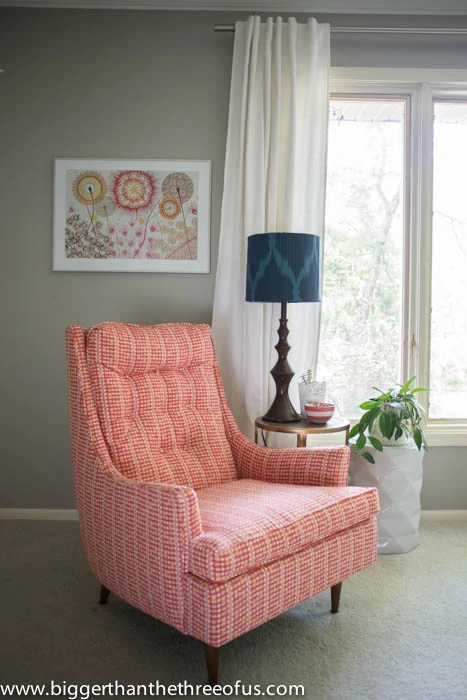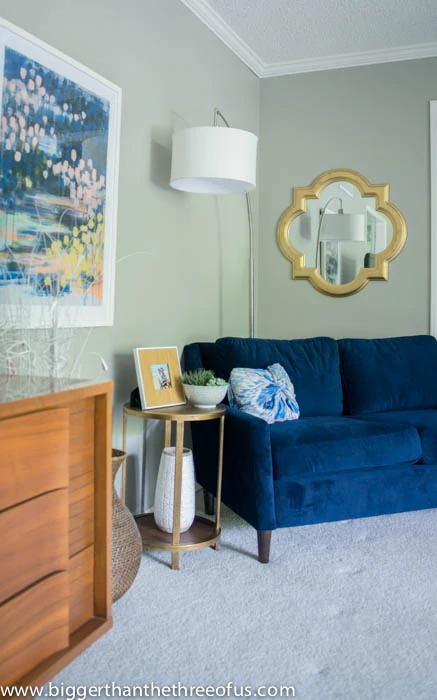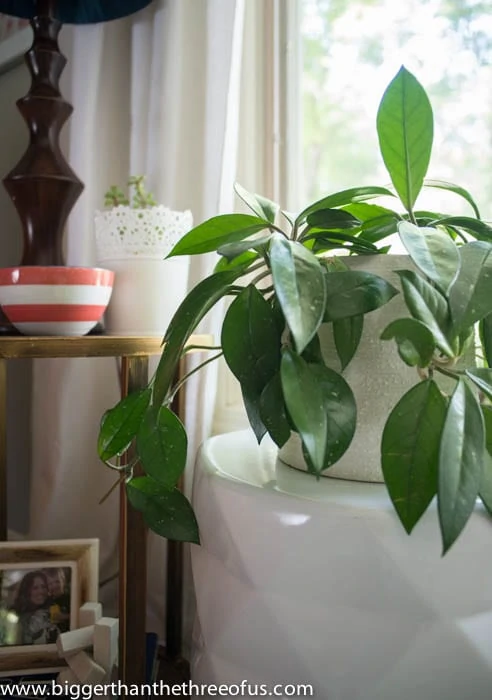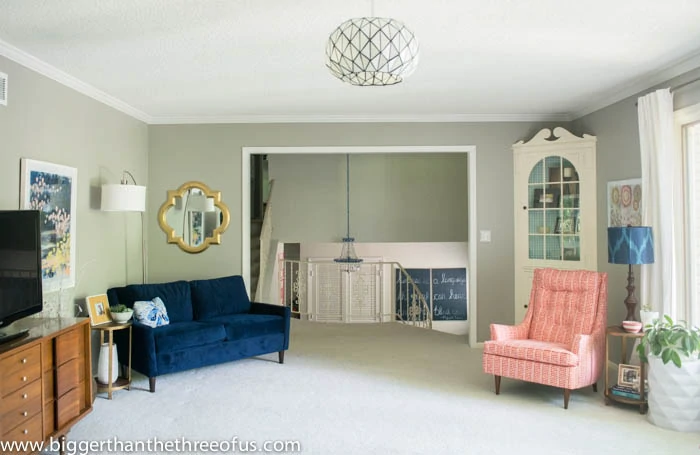 For two hours of my time and $0 out of pocket, I'm wondering why I haven't gotten on the built-in and windows! Call me crazy!
ps. If you're wondering why you don't see the other side of the living room...