Hi guys! Did you have a relaxing weekend? I'm on the tail-end of all my Fall, family photo shoots and I'm relieved! It's been go-go-go for weeks. Morning, nights and weekends, squeezing in as many family photography sessions as humanly possible. I just need a breather! But, the end is near with that and the One Room Challenge! I can't believe it. We made lots of progress on the One Room Challenge this weekend, so there should be a pretty reveal on Thursday. Yay! But, today I wanted to chat a bit about a new thrifted purchase… an Eclectic Wall Hanging for the Master Bedroom.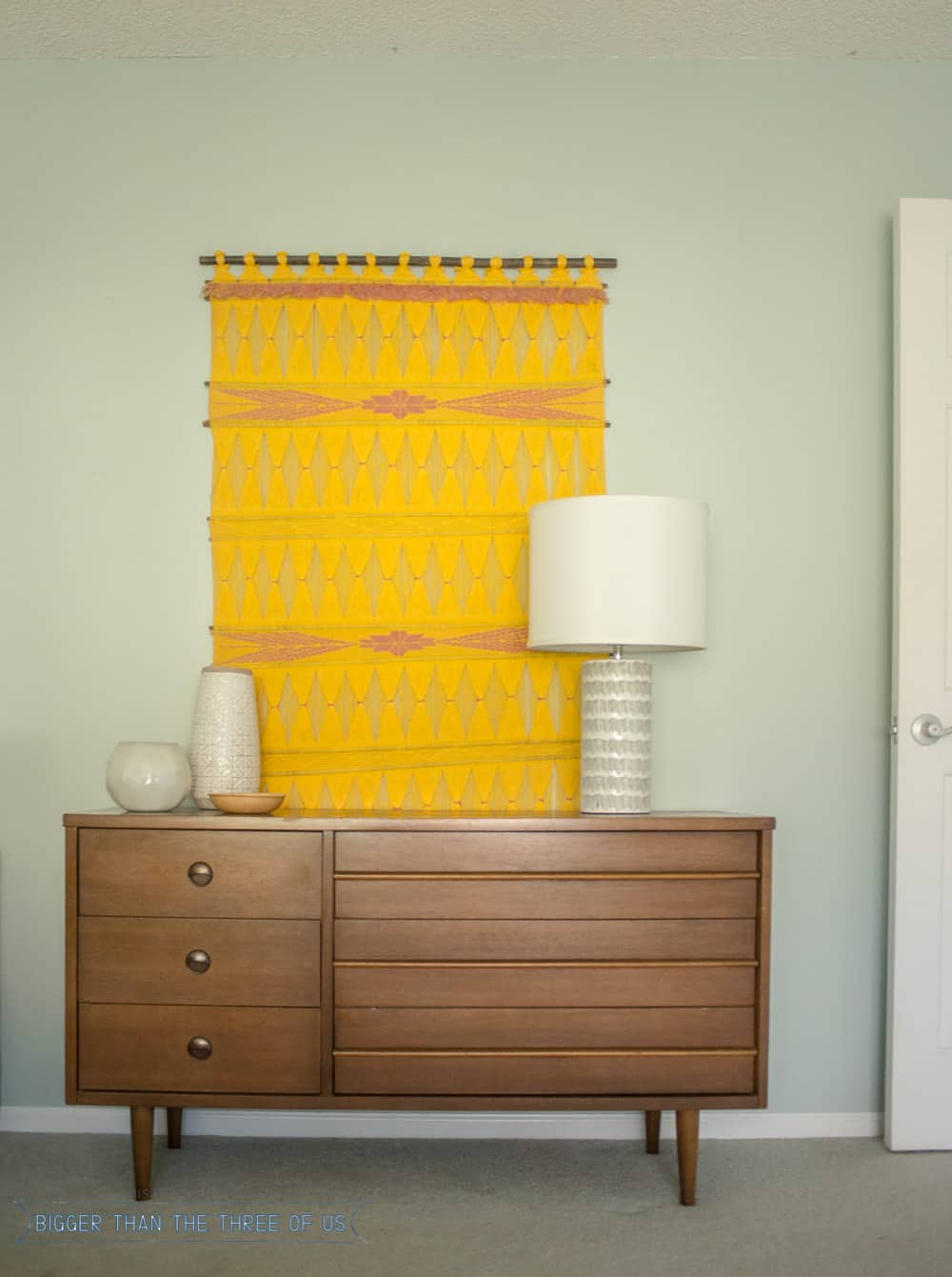 Let's back up a bit. When I revealed the master bedroom, that little wall looked like this: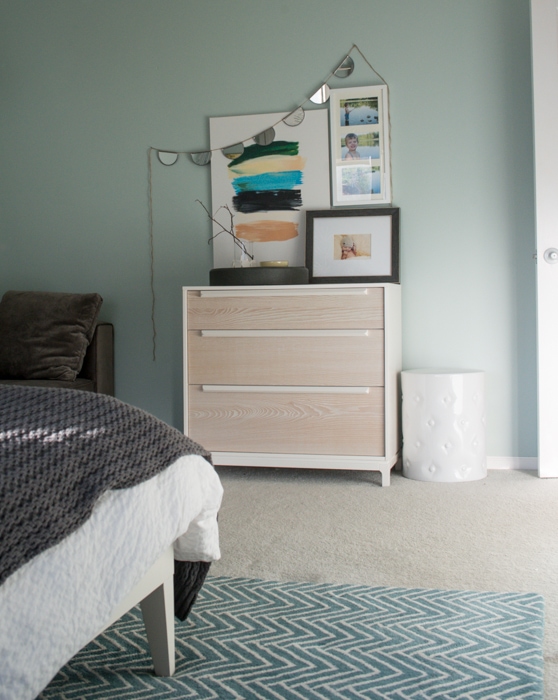 Luke says that I tend to not have breathing room with my decor and I totally agree with him now. Do you think I could fit anything else in that space? Oops!
Well, fast forward a year and I tried to change up the space by doing a DIY Ombre piece of art.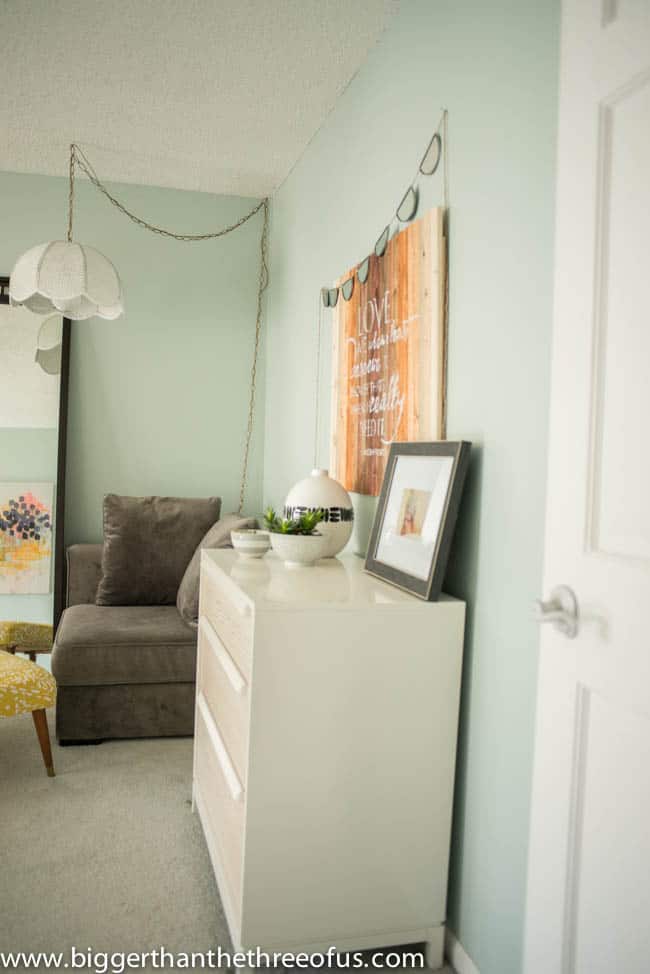 The art piece didn't really end up matching the room at all, but I couldn't move the other large canvas back because it found a space on our living room gallery wall. So, the room sat like this for quite some time.
Summer came around this year and I found this amazing mid-century dresser.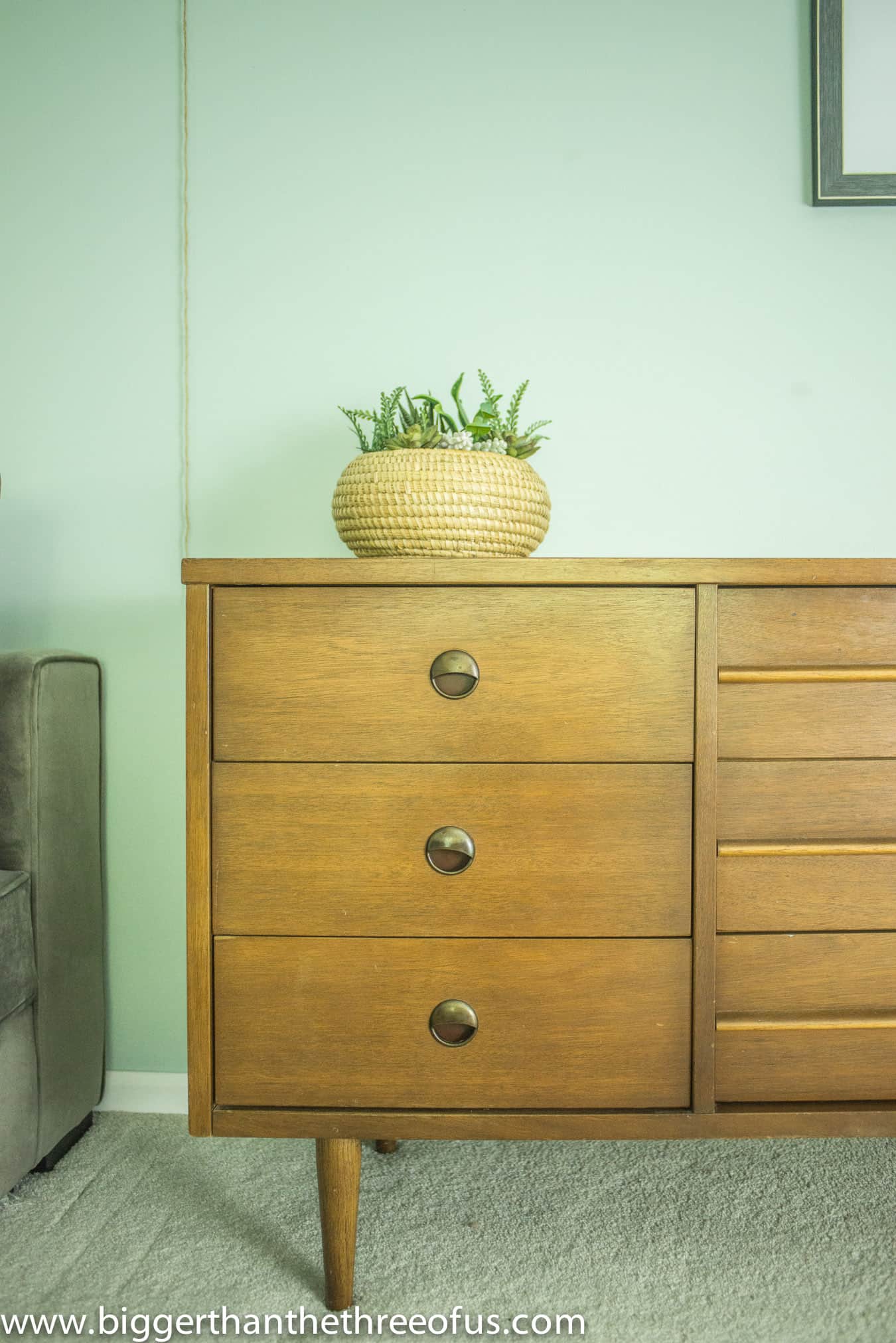 Beautiful right?! I knew I wanted to warm up the master bedroom so I had been looking for a dresser or nightstands that would do that. This one fit the bill, and for $50. I was ecstatic. So, the little dresser sat all summer with nothing over it until I hit the Randolph Flea (and met Kyla). I talked to Kyla about this wall hanging that I saw and loved. Lo and behold, she knew which one I was talking about and knew the owner of that specific booth. She scored some amazing finds for her one room challenge from the same vend0r (@southlooploft).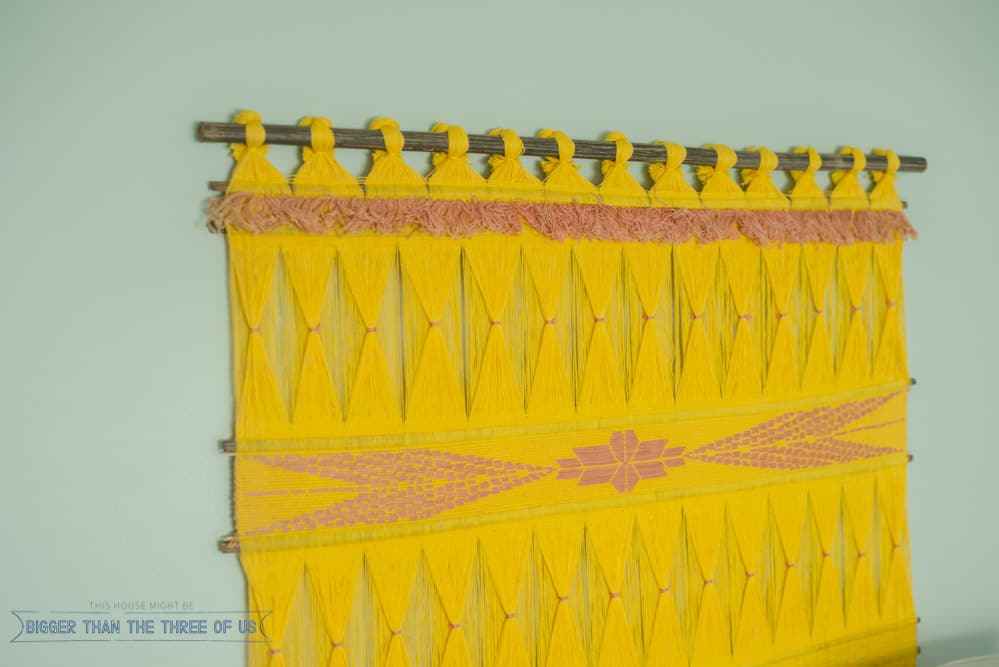 We walked over to the wall hanging and I decided to go for it. It's bright, and I mean bright, but I love it. I do think it would probably look best on a white wall but, for now, it's staying in this spot in our master.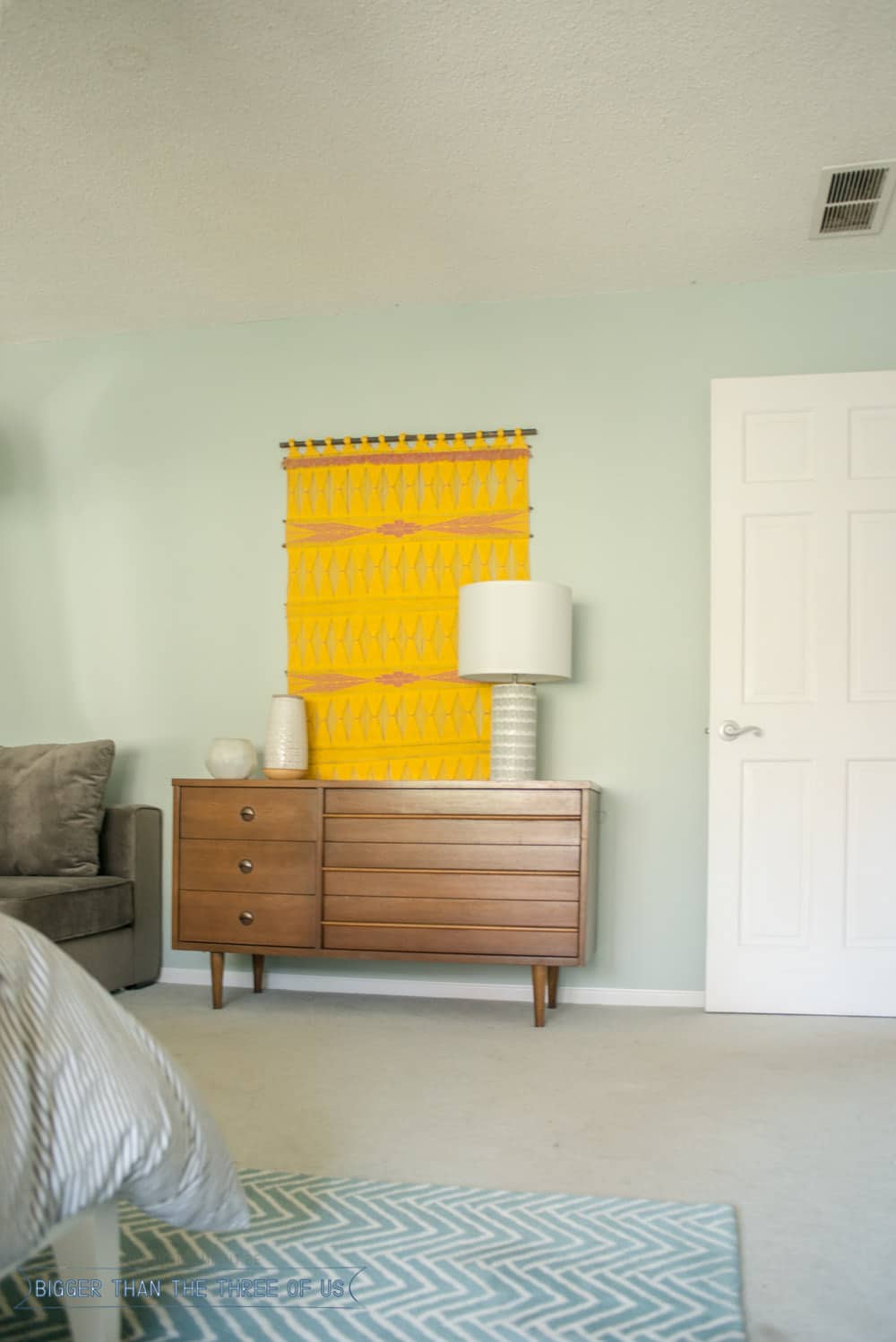 What do you think? Hate it? Love it?
Overall, I really like the texture and the way it's helping the room evolve. What's up next in the room, you ask? I'm hoping to get working lamps for next to the bed and bigger nightstands. The room is a pretty decent size so I we could go for larger nightstands to help balance everything out. But, I'm not in any hurry so don't expect things to change soon!