Interesting blog post title, right? Well, I will get to that in a bit, but first I want to show the newest living room addition.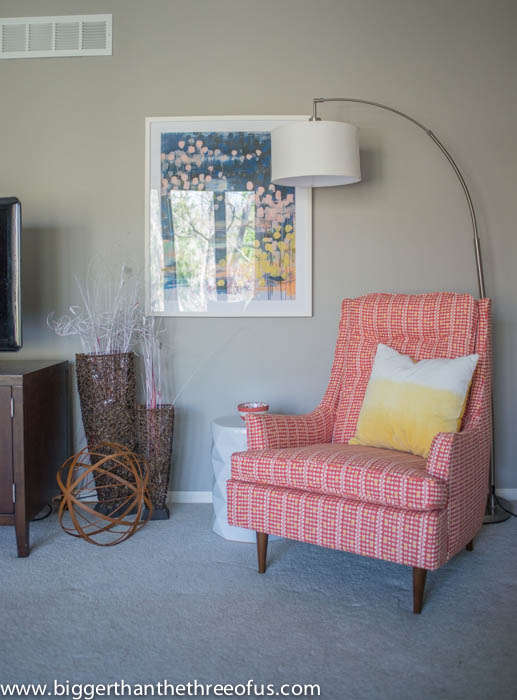 Pretty, right? Well, it didn't always look like that! I quickly sent a picture to Luke when I found it at Goodwill. $20 later and I was packing it up in the car.
Finding the right fabric to get it upholstered in was not so fast. I looked everywhere for a good fabric and I had a hard time (mainly, finding one in my price range). I knew I wanted to stay around $10 a yard because I needed about 8 yards.
I finally posted this picture on Instagram of the fabric choices that I had narrowed it down to. The middle coral one won. It's by P Kaufmann and I bought it from this seller on Ebay. Highly recommend the seller… shipping was fast as were the samples.
Anyways… so, before I took the chair to the upholsterer I snagged a picture.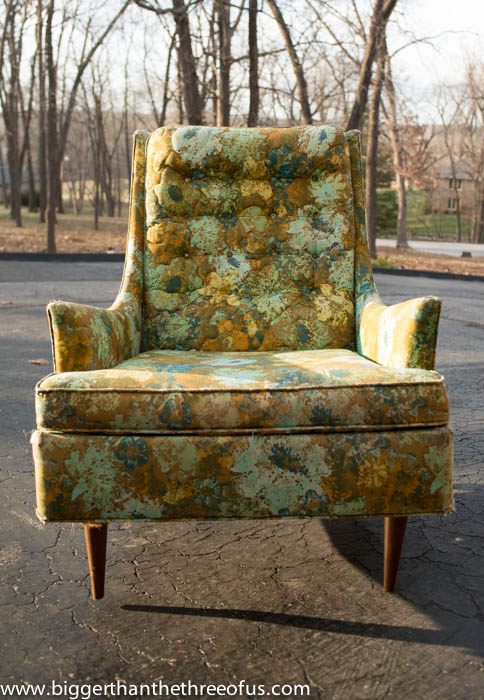 I picked it up yesterday and here she is: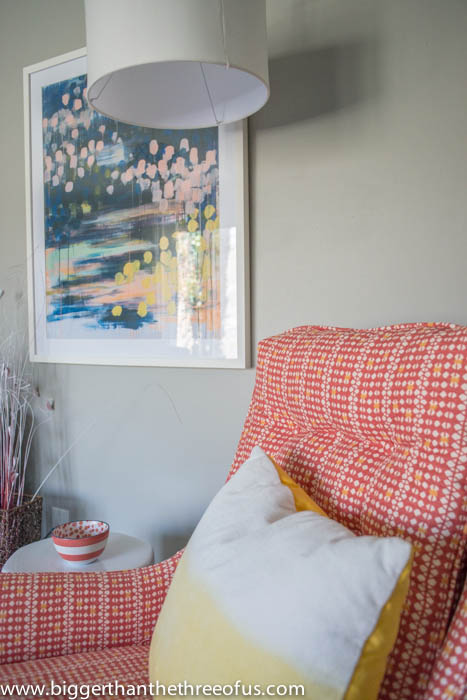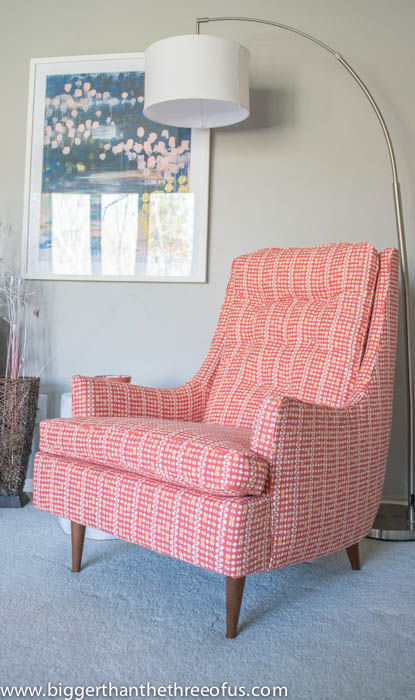 Looks pretty good, right? I love the fabric and I think it will be a great addition to our living room. Well, back to the blog title "Expectations…". Hmm, I'm not at all impressed with the upholstery job. I had been to this uphostler a few times and checked out their work. I thought their work looked good. Well, when I took my chair in, I specified that I wanted to downgrade the amount of buttons (to have three rows of three). I also said that I wanted them to make sure to align the buttons exactly (with regards to spacing and how the fabric pulls). Hmm, I picked it up and I have 2 rows of 3 buttons and 1 row of 2 buttons. I also have misaligned buttons within the rows. Say what? Do you think I'm crazy for being upset and disappointed? I seriously can't believe that they would not put in the attention to detail if they are going to upholster. Long story short, I let them know that I was dissatisfied and will not be back. Moral of the story, double-check and triple-check upholstery shops before you have a piece done.
I can live with the chair. However, when I'm paying to have something done I expect it done right and to my exact expectations. Grr…