Let's be brutally honest, friends. I feel weird writing a blog post about my feature in Better Homes and Gardens, BUT it's been on my "I feel like I've accomplished something when..." list for about a year now.  So, I hope you read this post as it was written; not as me bragging about anything; just sharing in the process of what a magazine feature looks like and how it happens and so forth; and me celebrating the fact that I accomplished something that I set out to accomplish.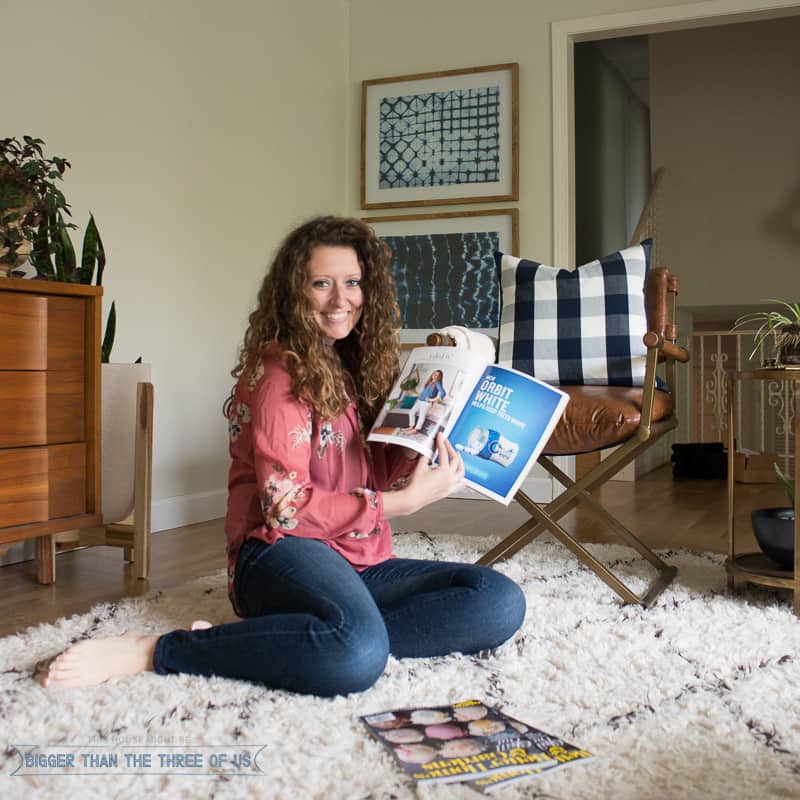 At the beginning of last year, I decided to put my focus into the blog and growing it, providing new content, providing better content and just trying to grow it in general. I'm not going to bore you with numbers, or anything, but let's just say that I had five goals last year and I hit four of them in regards to growth. My last goal was to be featured in a magazine publication.
I was supposed to have our Christmas front porch featured during the holidays, but it got dropped at the last minute. Then, Greyson's closet loft was supposed to be featured in a magazine in Spain, but again, it got dropped. Both of those magazines wanted to use my photography instead of scheduling a photographer and stylist to come to my house and reshoot.
Anyways, December 2016 rolled around and I didn't meet my goal of having something published in print. I've had quite a few things published online at House Beautiful, Better Homes and Gardens, Good Housekeeping, etc., but not a print publication.
Just before Christmas (I believe), I got an email from the editor of the "I Did It" column from Better Homes and Gardens saying that she wanted to chat over the phone about possibly featuring my DIY Plant Hanger.
We chatted over the phone a day or two later and then from there, they decided to book a shoot at my house.
The shoot was to take place mid-Jan and it was going to be published in the May issue.
A few emails went back and forth with the editor and stylist about all the details on the project, clothing options, where they might want to shoot the project, etc.
The day before the shoot, Joseph (the stylist for the shoot - follow his IG here), showed up and hauled all the props, clothes and plants in. The key to all the things that he brought was to have options. Lots of textures, different sizes of plants, different clothing and jewelry options, etc.
It was so interesting! We chatted for awhile as he toured the house. He had in mind that he wanted to shoot the project in our eat-in kitchen. That afternoon he worked his magic in that space making it feel like me but also what the May issue of the magazine was going to be.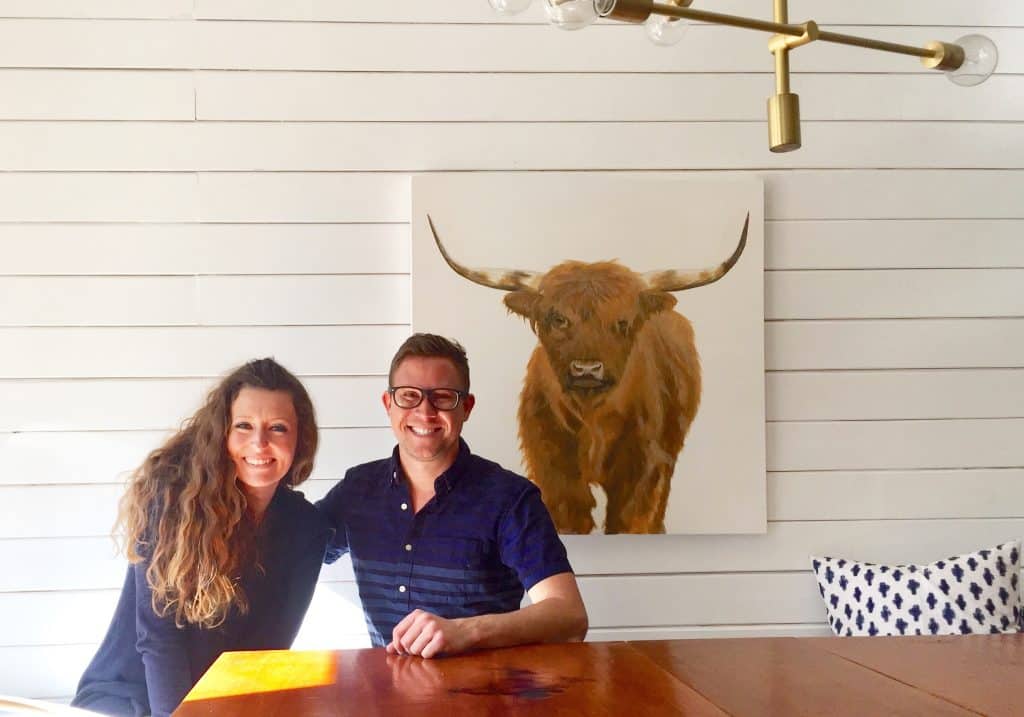 The next day, the photographer and photographer's assistant and Joesph all arrived back at the house around 8am. They set up all the camera equipment, including sheeting outside the windows in the kitchen (I'm sure my neighbors wondered what was going on). They took some test shots, we tried different outfits on and small changes were made to decor.
Quite a few shots were taken with different props, some were of me watering the plants, some were of me sitting by it and smiling. You get the idea.
I think the project was shot and everything cleaned up and they were headed home by around 2pm. It was a whirlwind of a day but so much fun.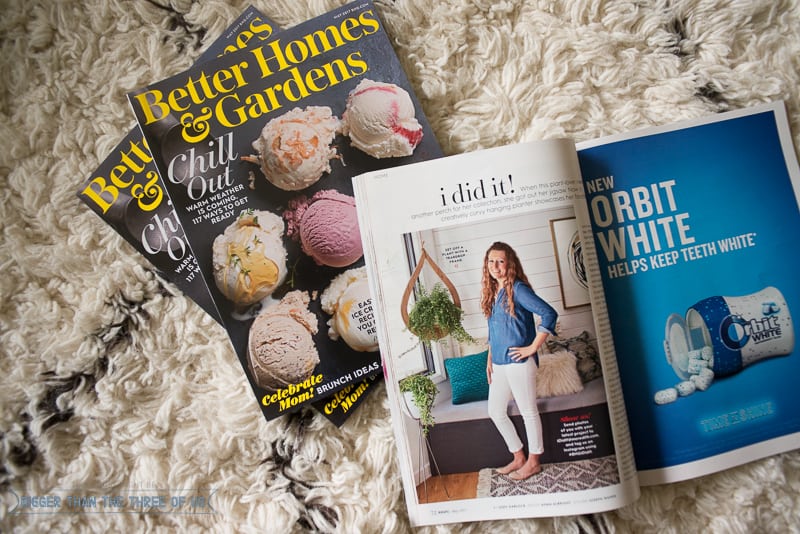 From the shoot day to about mid-March, there were a few emails that went back and forth with details as well as a phone interview for the magazine write-up. It was seriously such a fun experience.
I learned so much about the process of what goes into a magazine feature as well as how professionals photograph and style a feature. Seriously, I loved that part.
For all of you who have cheered me on or are reading through this post, thank you. I seriously appreciate your support. This blog has grown to more than what I could have ever imagined. I would have never thought it could be a "job" but that's what it is. And, I feel incredibly blessed to be able to do something that I enjoy so much.