Since we are getting ready to rip half the wall out of the formal dining room, I thought I should update ya'll on what the room looks like now. I guess the last time I posted about it was in December. You know nothing ever stays in the same in my house for 6+ months, so I feel like I have to share.
Recently, I found this table at the Goodwill for a steal.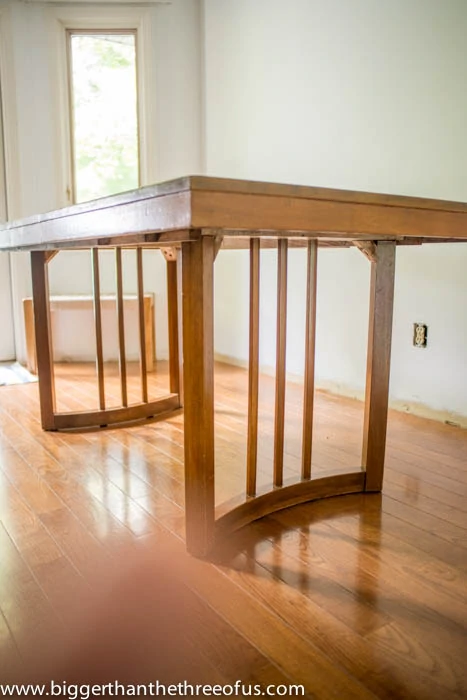 Orginally, I thought the table would go in the kitchen. But, then I found another table and chairs (for another steal!) for the kitchen. So, the above table moved in to the formal dining room. Then, I came across a vintage dresser at Habitat and that found it's way in to the formal dining room as well.  Tables, chairs, dressers, etc., all play musical rooms around here.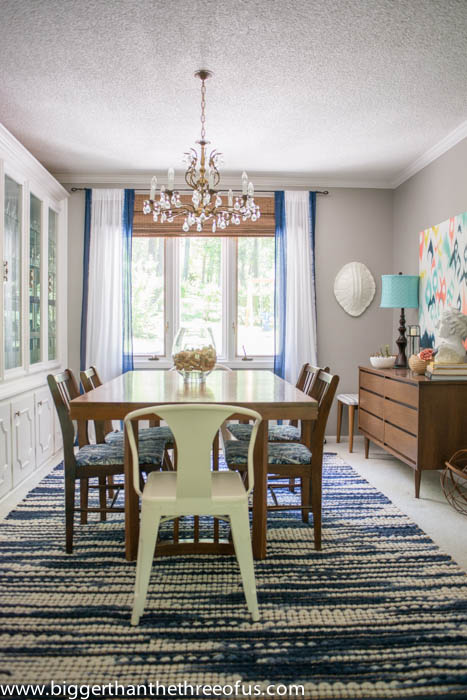 The 'new' table is a much better fit than the old table (plus, we are now using the old table as a desk in the office! yay!).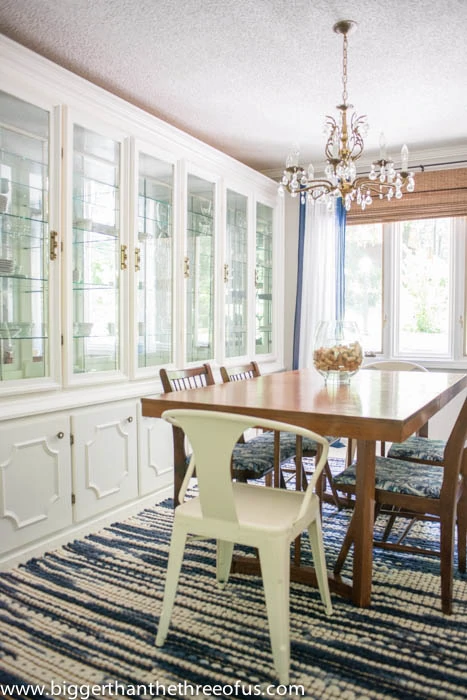 The head planter is a recent find (HomeGoods), but I haven't started growing hair in it yet. I'm still undecided on what to put in it.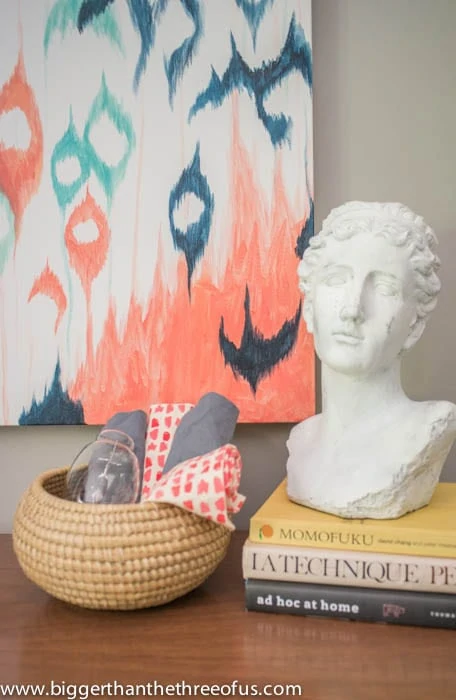 The basket was a Goodwill find, the napkins are from Anthropologie and the old lightbulb I got from my dad. He was definitely puzzled to know why I would want his trash. Lol.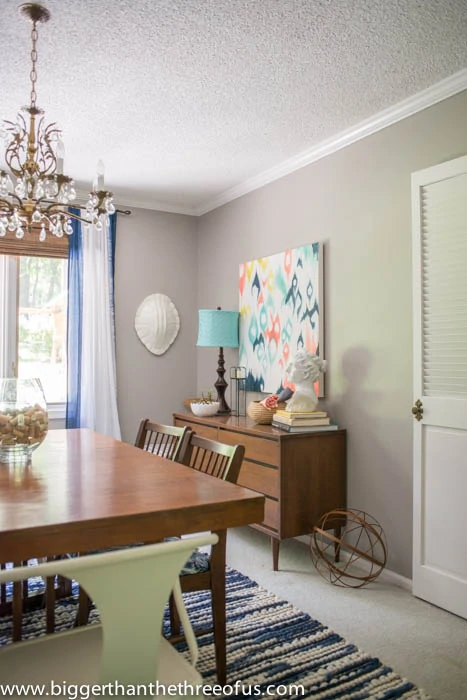 The ikat artwork was a DIY. To the right of the dresser is the wall that we are taking out. We are taking out the double doors and enlarging the opening from the dining room to the kitchen. Progress on all that will be coming soon!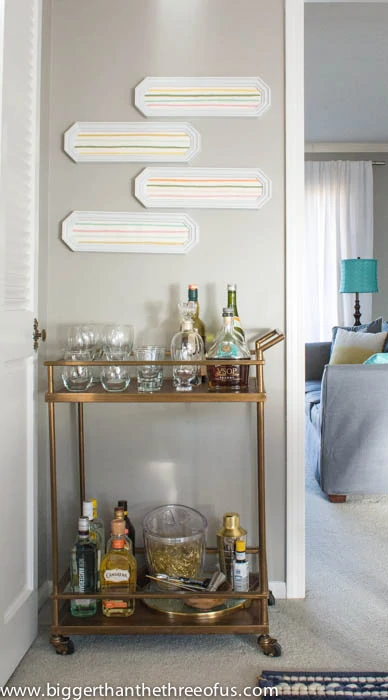 We are still loving the bar cart. I still can't believe that I finally got one. =)
Now, don't expect to see more formal dining room reveal pictures that look this pretty for at least another six months. With demolition, the dust is definitely going to be uncontrollable. Hope you all have a great weekend! Luke is off on a fishing trip, so I'm not sure what the little guy and I will be doing. Hopefully, something with good food and swimming!