I've wanted an Ikat Painting for quite some time. I've felt like I haven't had the perfect spot for one until now. The formal dining room was calling for some fun. At least, that is what I told Luke.
Because I needed a pretty large painting, a DIY painting fit the budget. I picked up a large (36x36) canvas at Michaels. I got it 50% off with a coupon. A few days later, I told my hubby that I would do yard work in exchange for a painting. I think he was secretly thrilled. Score.
IKAT Painting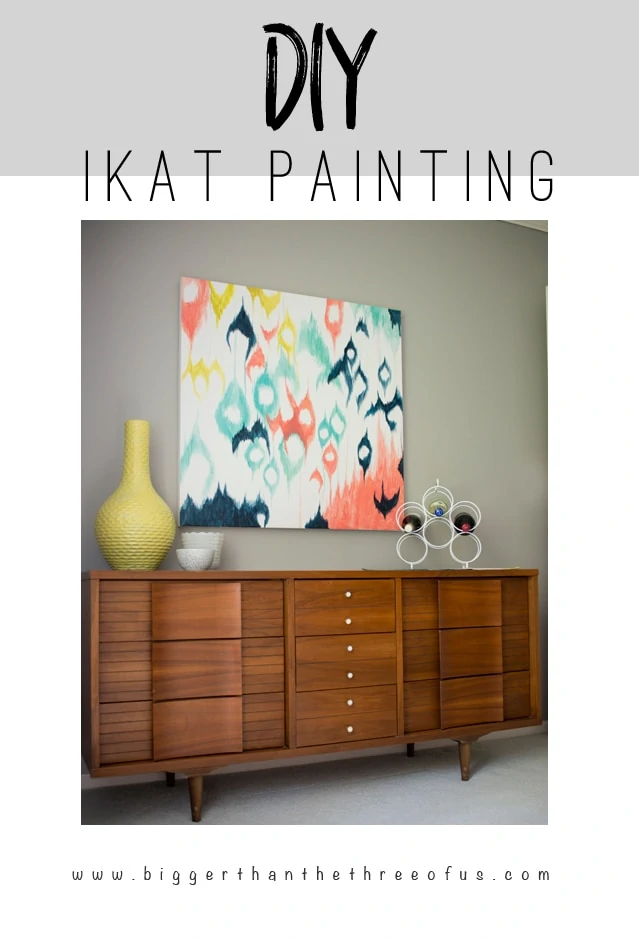 Beautiful, right? I think he did a great job. He used arylic paint with two short firm brushes (one with an angle and one straight).
I took some pictures of the process: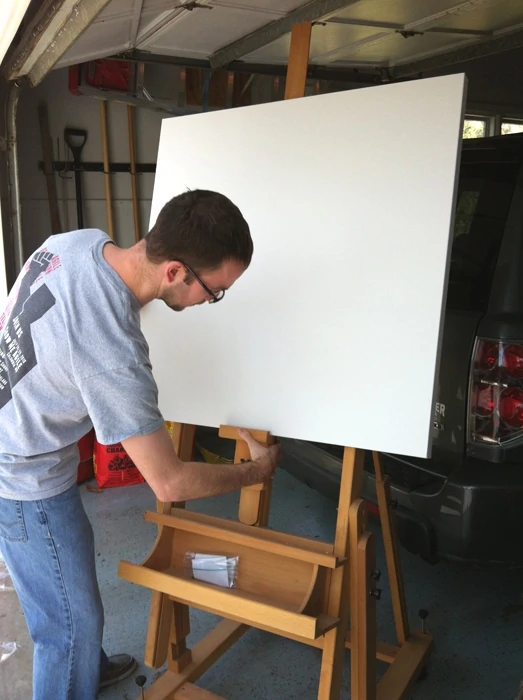 We borrowed the easel from Luke's sister, which made painting this big painting much easier.
The inspiration came from this painting: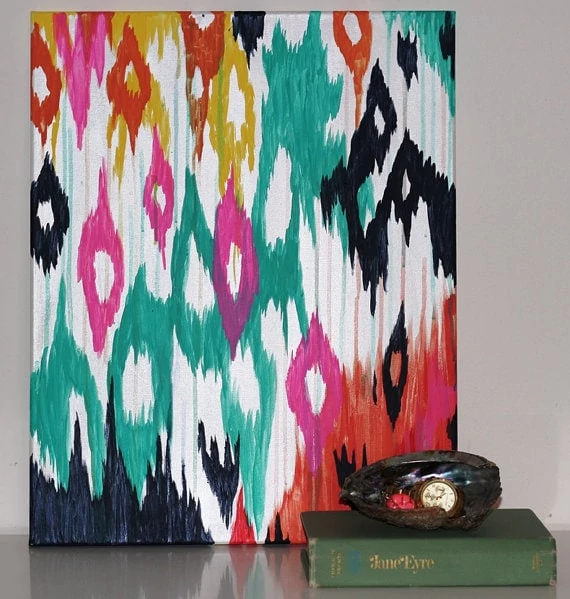 via Etsy
I really love the painting above, but for my house the size and colors weren't perfect. Also, I'm cheap and knew I couldn't afford a bigger one. She has some great pieces in her shop though, and I may end up with one of the smaller canvases. =)
Back to our painting...
I mixed the coral color and I really love it.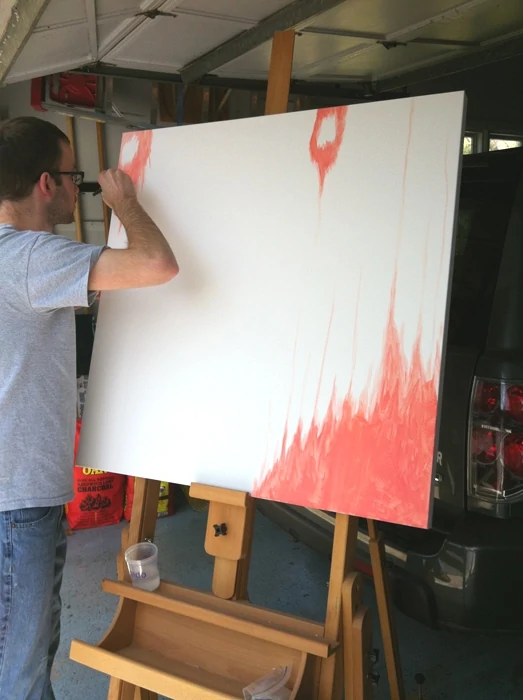 I came back a bit later and mixed the turquoise color.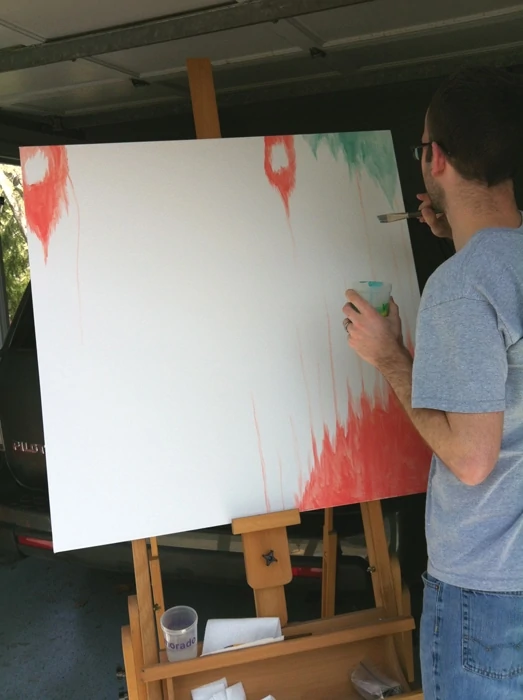 He did the rest of the colors and I didn't come back to look at it until it was almost done. I might* have tried to give a suggestion about a part which had already been painted that I didn't love. Just me being picky. We compromised and decided to sleep on it a night. He did end up adding a few more ikats in places and I love it.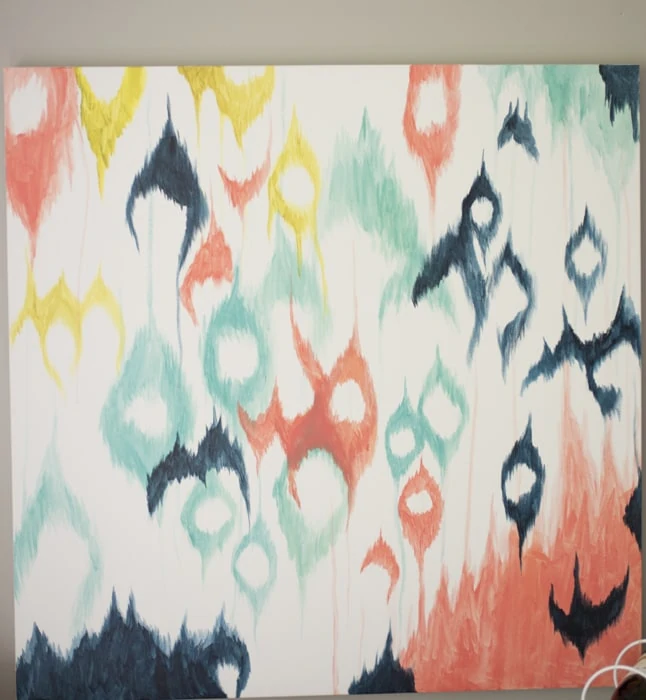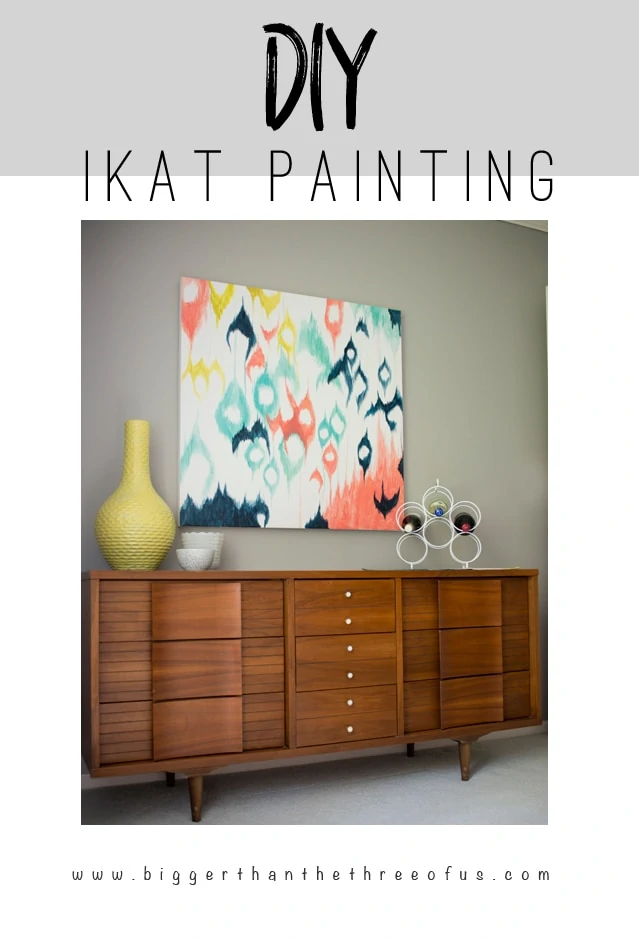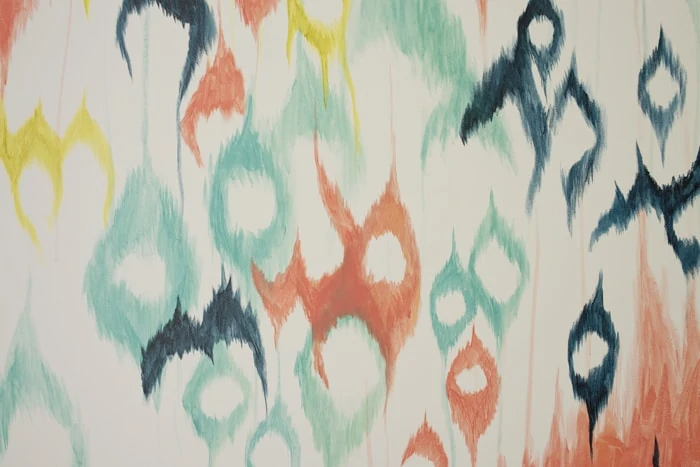 Getting it hung on the wall has inspired me to finally get the rest of the dining room finished (or finished for now). Reveal coming soon!
Btw...if you feel like I'm all over the place with projects (in many different rooms) that's because I am. I can't seem to reign it in.