Hey Guys! Did you have a good weekend? Did your team win the Super Bowl? We had a great time at a Super Bowl party yesterday, although I feel like I'm dragging just a bit today. Let's be honest, my usual bedtime is around 8:30, on the couch. I used to be an early bird but, these days, I'm not that either. I just like my sleep and I mean, really like my sleep. I'll stop chatting about sleep though and you grab your favorite drink. Let's get on with our Happy Hour Chat. 
Just so you know, you have to comment and write back. These 'chats' only work when I get some feedback. =)
The past two or three weeks on the blog have been bam, bam, bam. I'm tired. It's a blast being able to reveal rooms (hello $87 bathroom nook refresh, crappy-organized playroom and beautiful master bedroom) but let's be honest… I can't reveal three rooms a month. I get a bit all over the place with design, moving things around and tweaks here or there. My hope this year is to be more deliberate with choices that we are making and to do more on less.
Sounds like a New Years Resolution, right?! Did you make one? Tell me about it.
I didn't necessarily make one but I've been feeling the weight of the excess around me. I can't pinpoint it exactly, but I just want to try to do more projects with less expense or buying.
I got the best feedback from the $87 bathroom nook refresh. Did you see that reveal?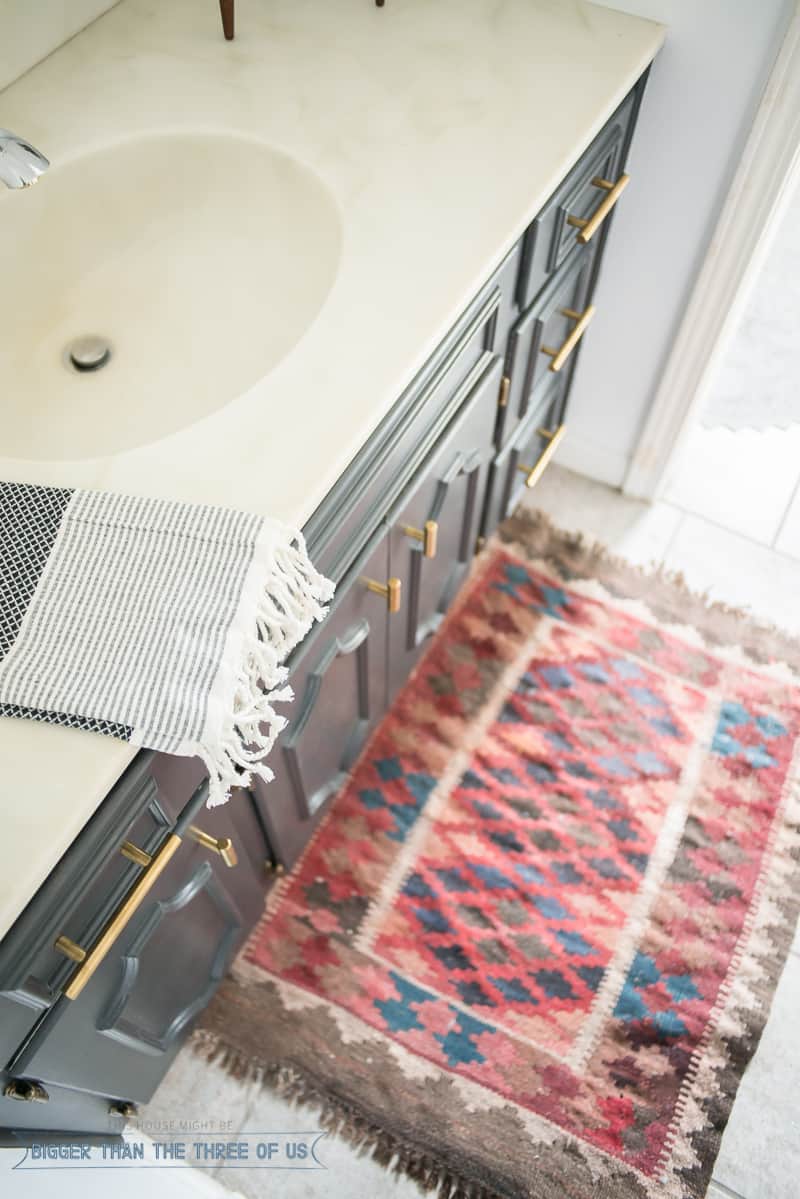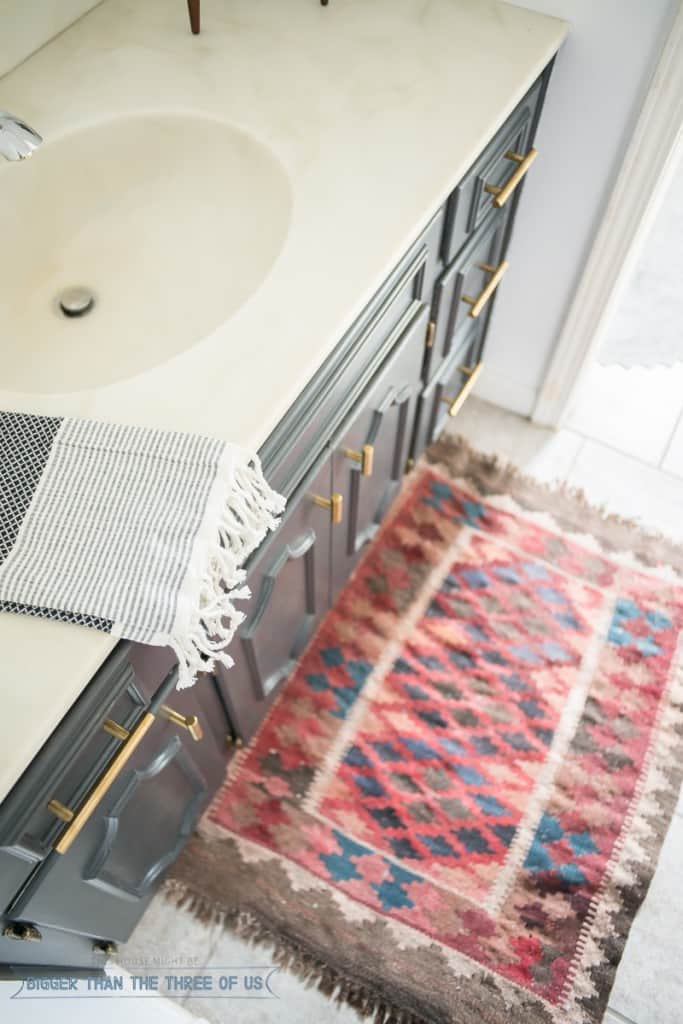 When you look at it, look through the eyes of someone who can't afford a drastic makeover on their space.
I think that so many readers (hey, I'm talking about you!) appreciated this makeover or refresh because it was just a gentle reminder that you can be creative and have a space that you love without spending a fortune.
I think it was also popular because not everyone wants to DIY a bathroom cabinet or mirror but most are willing to paint. This nook was the perfect "get your feet wet" project for those who haven't tried to renovate much.
Anyways, all of that is to say that I'm brainstorming and trying to get my thoughts in order for these types of refreshes this year.
Alright, what else?
Want to chat about food?
I made this salad last month for Christmas and everyone LOVED it. It'll definitely be added to my list of salads to take for gatherings.
I'm not much of a cook, or at least I don't enjoy cooking, but I do enjoy eating good food. So, I browse recipes quite a bit. Do you have any tried-and-true recipes that you want to share? I'm always looking for recipes that are good to take to events. Please share, if you have a go-to meal.
Alright, I have to go. Gotta start dinner tonight. Have a good evening!