So, our entryway has evolved again with this DIY String Art. I'm thrilled with how this project turned out and it was FREE! Can't beat that, right? Let me back up for a second though and give you the backstory.  My grandma gave me a few old mirrors which I had spray painted and placed in the entryway. I really liked how the mirrors looked, but the whole entryway came off a bit bland once we repainted the walls.
Here are the mirrors: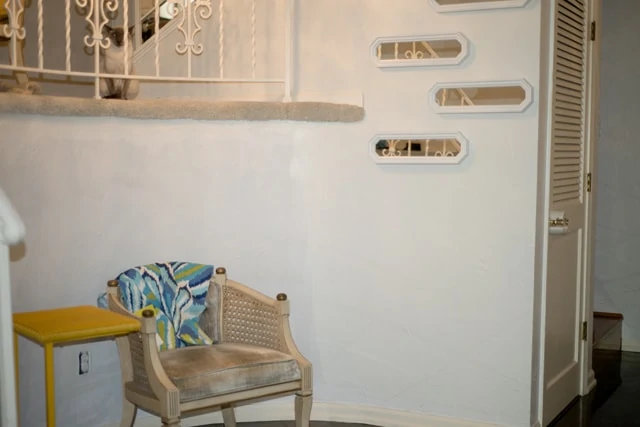 I wanted something a bit more striking and decided to add a graphic text to achieve it.
I found a font online and then scaled it to approximately the size of our wall. Then, I cut it out and taped it to the wall.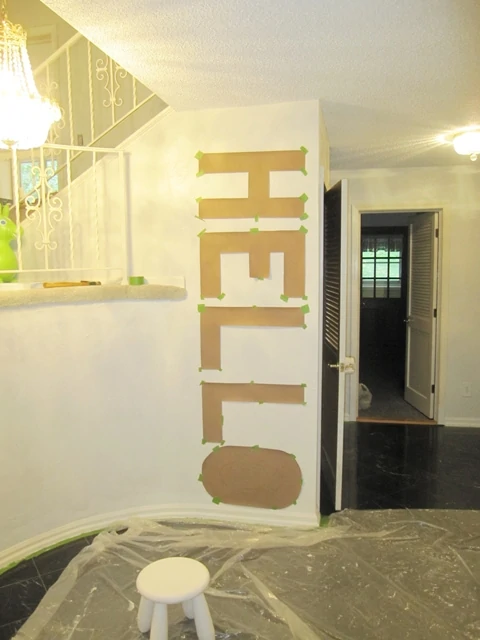 On every corner of each letter, I put in a nail.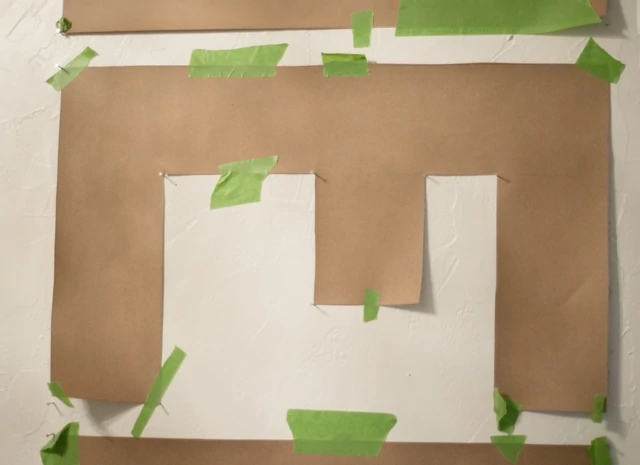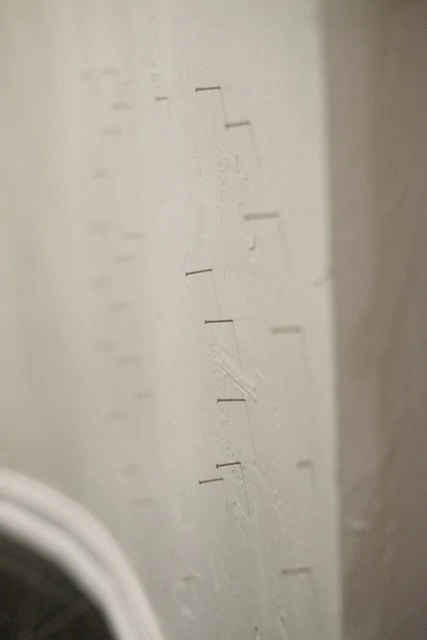 I used plain string (embroidery thread to be exact) and strung it along each nail.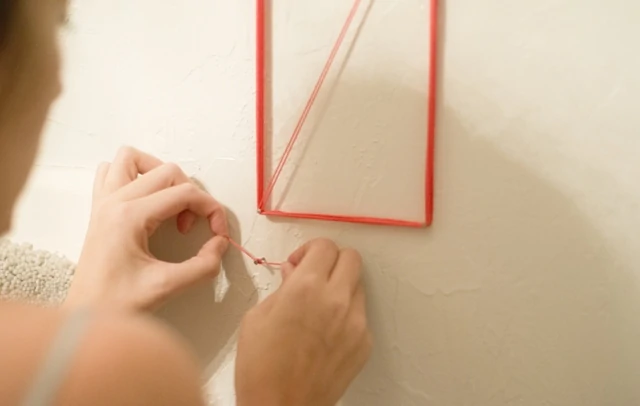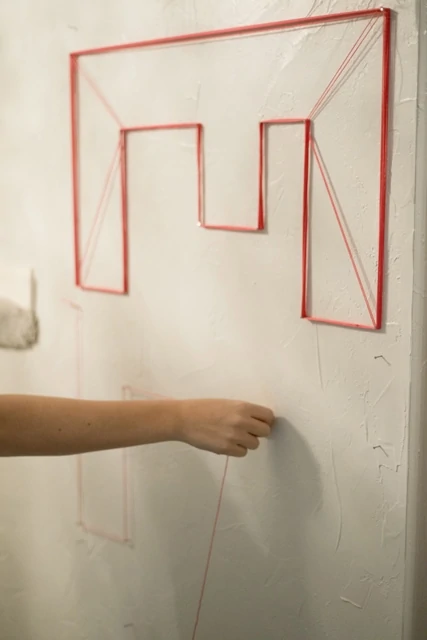 3 hours and 70 nails later...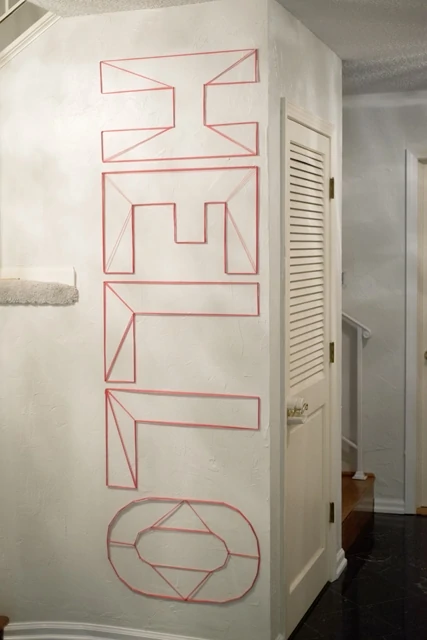 I love it! The color of the yarn is peach. Once I get the rest of the decor in the entryway, I think it is all going to come together. Love love love it!
.... "come together right now"..... for some reason that song just popped in to my head.
Edited to add:
Now, the entryway looks a bit more like this: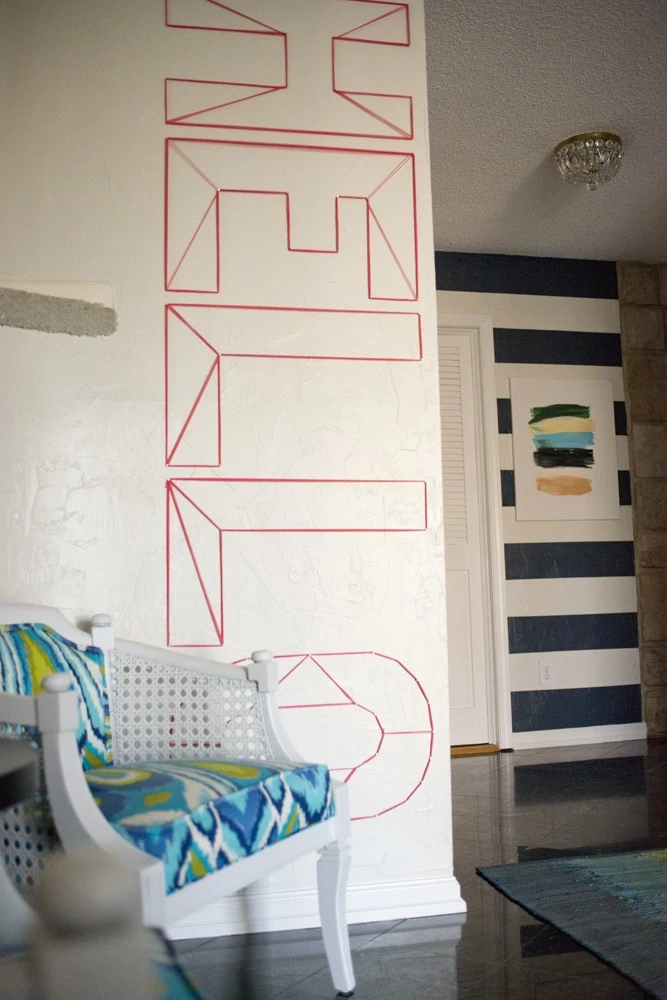 Pin for Later:


*Affiliate links below. Thanks for supporting this blog. Click to read my disclosure policy.