I showed my DIY Desk on Megan's blog on Wednesday and mentioned that I would be going over the decor today. I am definitely the type of person that needs decor to grow with me. Meaning, that I have to get used to things for a few weeks', move things around and get used to it again, etc. This is stage one on the office desk decor. It still feels a bit plain and simple, but I'm working on it.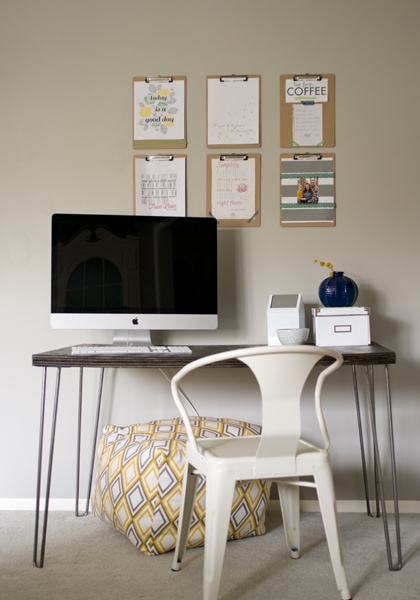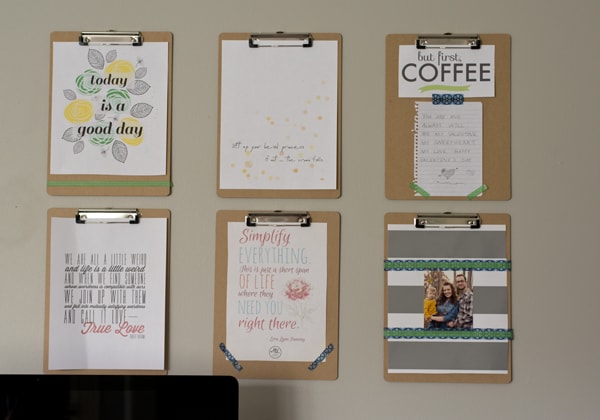 All the prints are free and I've listed the sources below.
From Left to Right, Top to Bottom:
"today is a good day" – Peter Loves Jane
"lift up your head princess…if not the crown falls" – Peter Loves Jane
"but first, COFFEE" – the mombot
"We are all a little weird…" – Minted Strawberry
"Simplify Everything…" – Mother Letters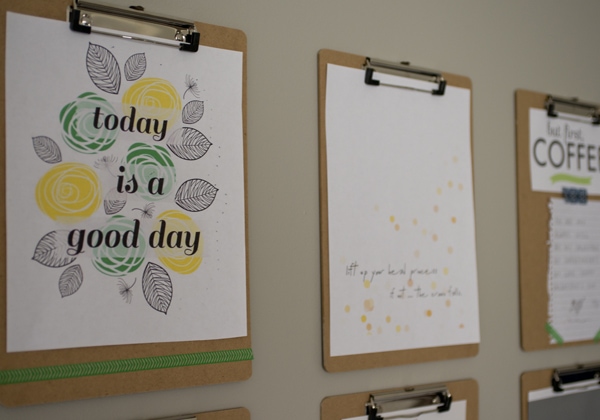 Overall, I'm up to a grand total of $17 for decor.
6 Clipboards – Dollar Tree $6
Washi Tape – Michaels $3.22
Little Trash Can – Target $7.99
Vase, Bowl, Poof and Shoebox organizer – Already owned
This little transformation sure beats having a computer on a folding table with junk everywhere. I'm happy.
Linking up to: