We finally finished painting the hallway. Luke ended up with his wish of gray walls (continued from the living room) and it does look good. Let's take one more look at the walls before paint.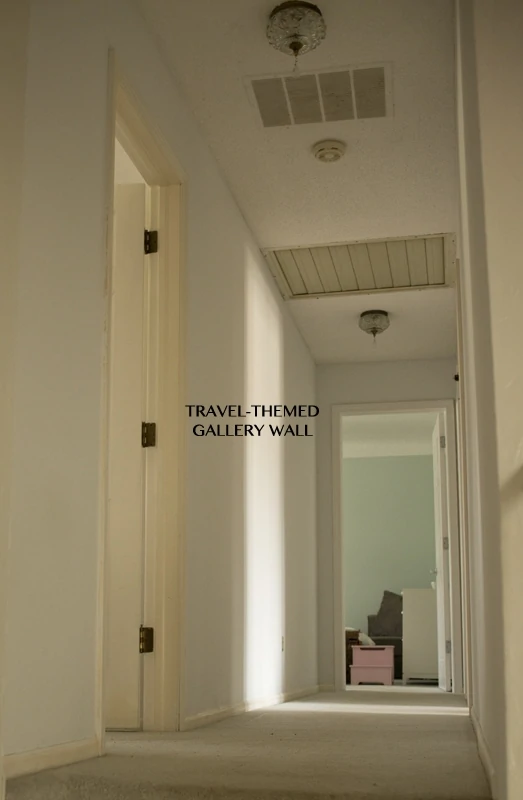 and the after...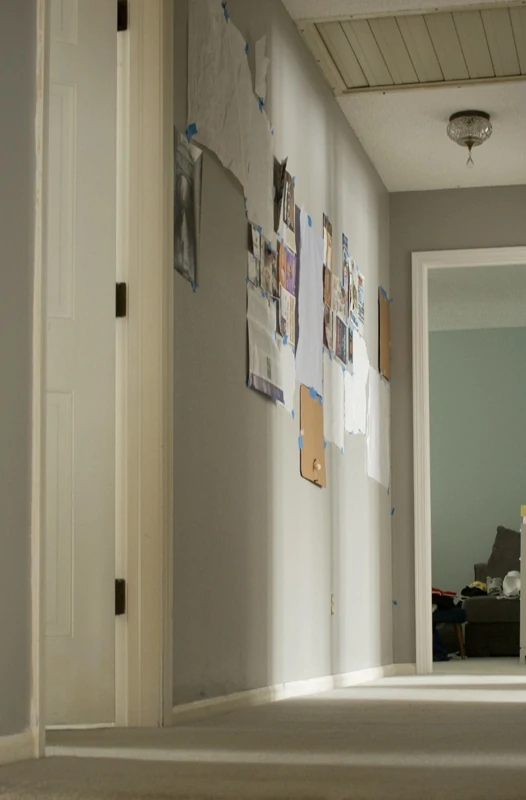 Surprise! I even started on the gallery wall.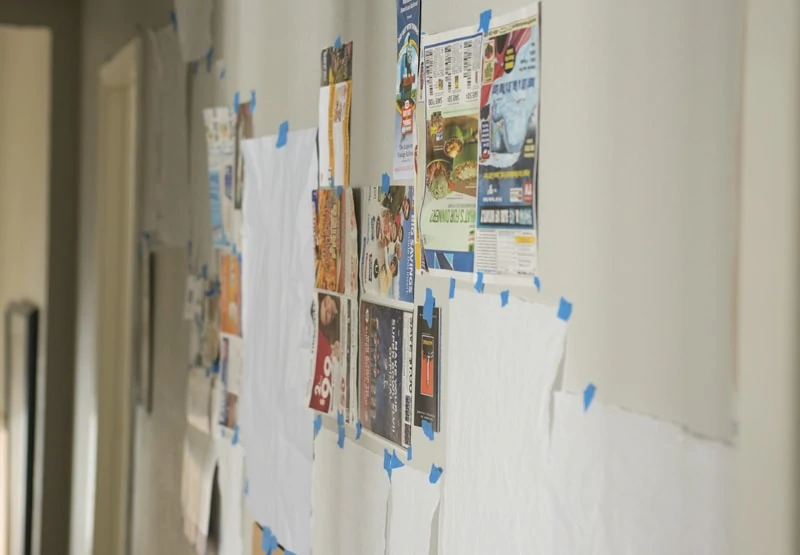 I can't wait to get started putting up frames, ticket stubs, pictures, etc. Are you guys ready for a thousand wall gallery posts? Hope so!