Hi! Did you guys have a good weekend? Luke and I are still on our little trip and are having a good time. I'm pretty proud of myself that I got a bit ahead of the game in prewriting this blog post. I've been extremely last minute with my posts lately and I'd like to change that. Today, let's chat a bit about art. Art can be so expensive and, really, rightfully so! I have a few pieces on my wishlist that I don't know if I'll ever be able to afford. Yet, art isn't unattainable. You can find good pieces for inexpensive, or even, free. Today, I'm sharing a few Free Modern Art Prints and how to use them within your home.
Do you see the gallery wall? I adore the mix of nature art with what looks to be a family photograph. To me, it's just perfect. Pieces of framed art like above can be found at terrific sites such as Minted, Domino or even Target.
But, you can also find similar pieces online at Unsplash (and no, this is not sponsored) for free. I've known about Unsplash for few years and believe I've mentioned it here before. It's a site where photographers submit their works for anyone to download, print, edit and use. It's such an unbelievable resource and one that I don't think is widely know.
Here are a few of my favorite free modern art prints. I'd pair the first two together on a wall.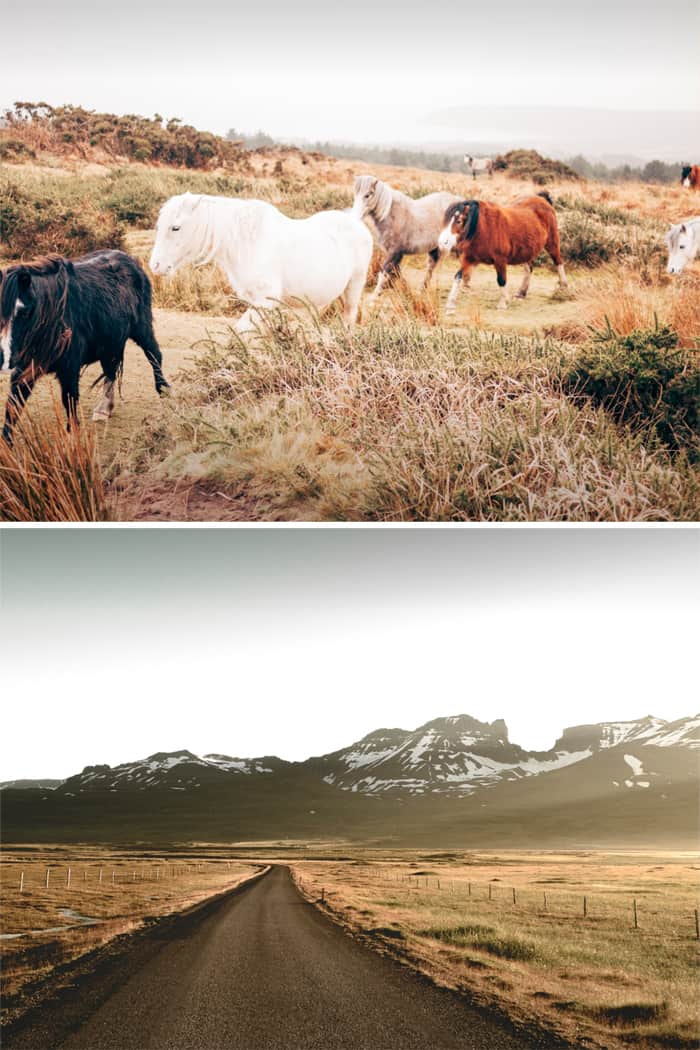 Download : Horses / Road with Mountain
I could see these next few going just about anywhere.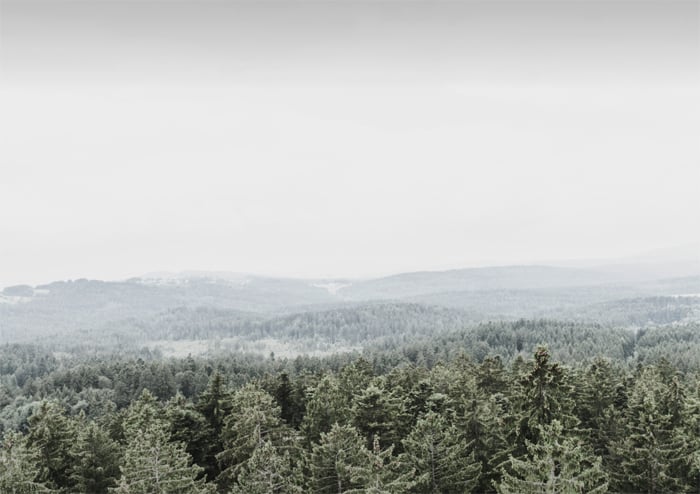 Download : Trees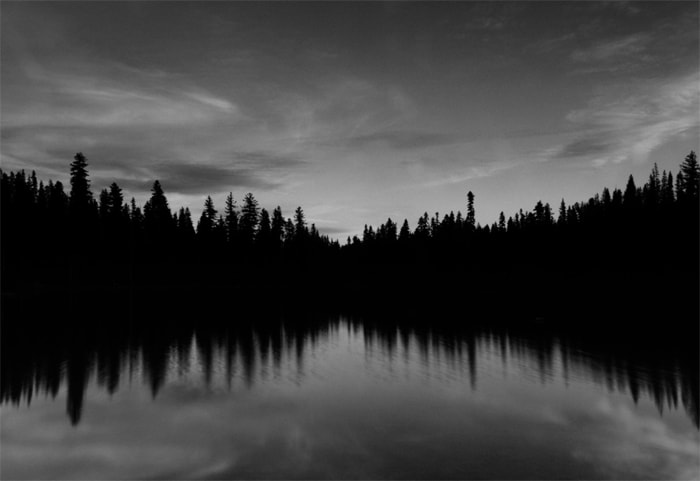 Download : Reflection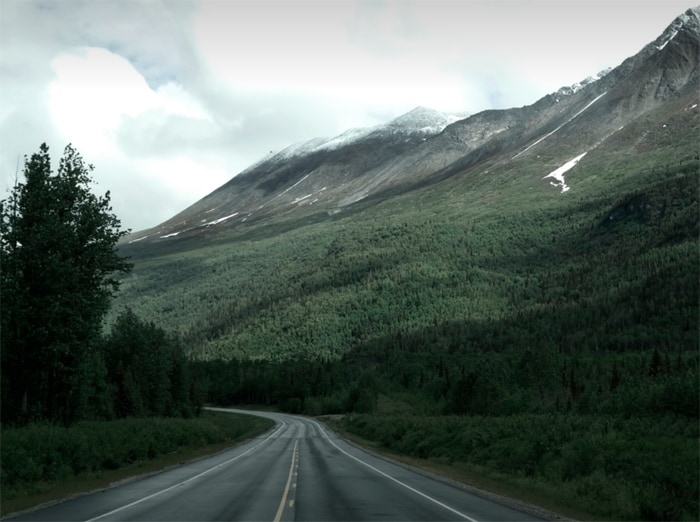 Download : Curve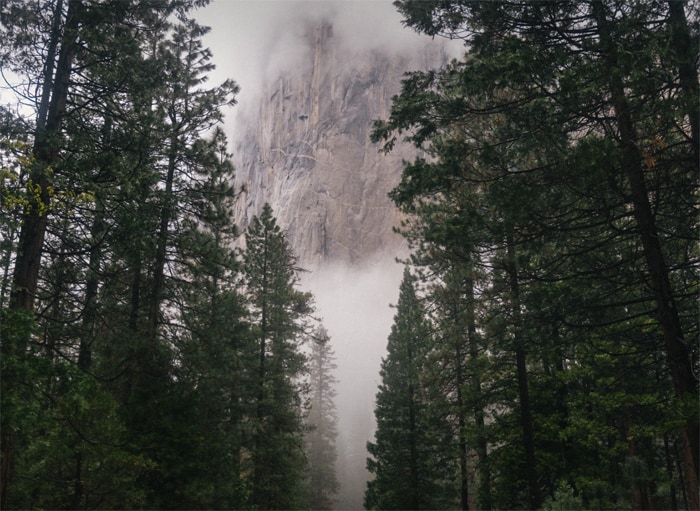 Download : Trees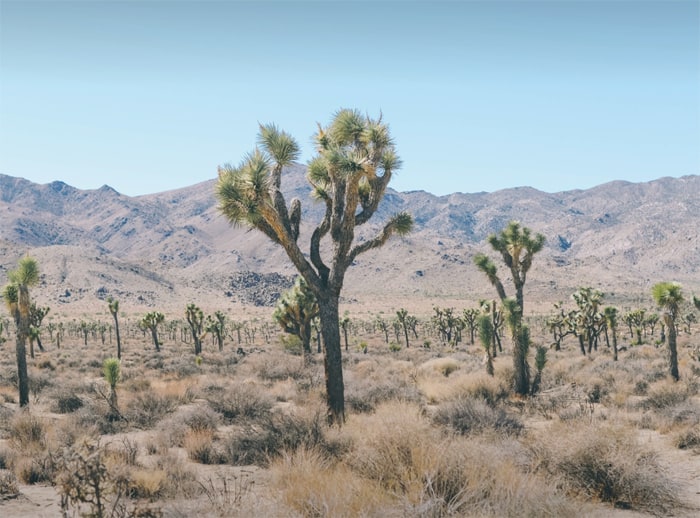 Download : Cactus
Art can be so fun and add an unexpected pop to a space. I adore how this cow art pops in this space.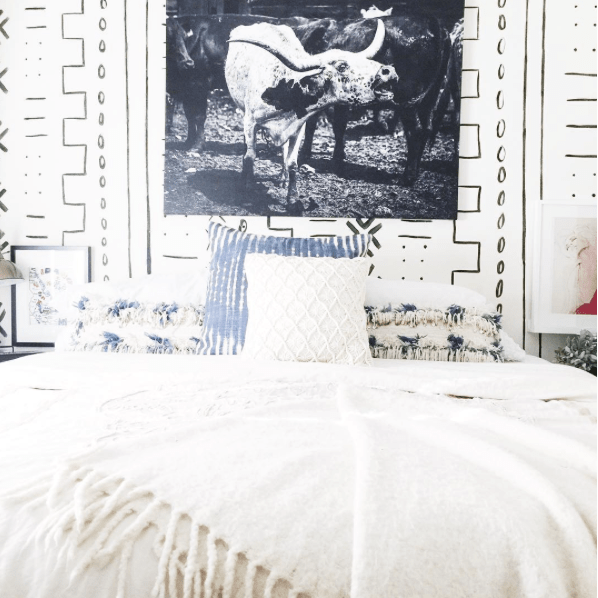 I could see this next photograph used the same way to create a pop to a space.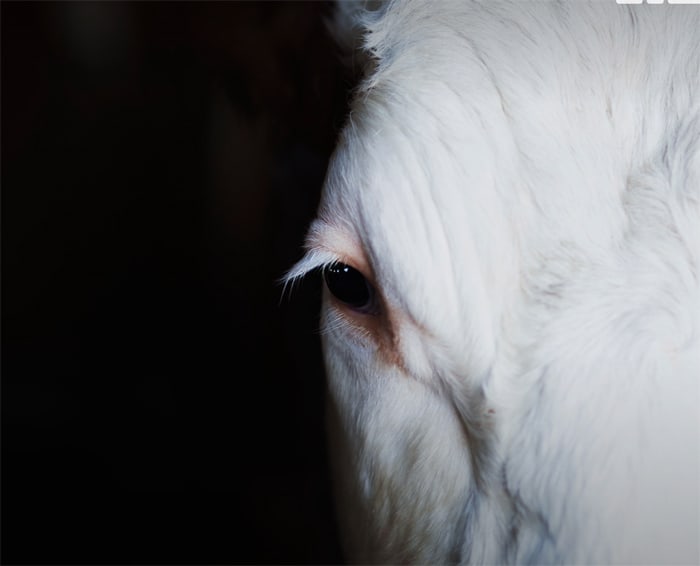 Download : Horse
These art prints may not be your cup of tea and that's ok. Personally, I love them and that's why I'm sharing them with you today. But, I also just wanted to point out that you CAN afford art. You just need to get creative when you are looking for it. I get lots of comments and feedback on decorating inexpensively. This is definitely a place where you can splurge or save. Or decorate with something you like until you can afford something you love.
Also, if you loved the inspiration pictures... go give Becrowbe and Heavy Threads a follow on Instagram. I follow both of them and am constantly inspired by what they post. And, if you want more IG accounts that I love make sure to check out this post where I linked up some of my favorites.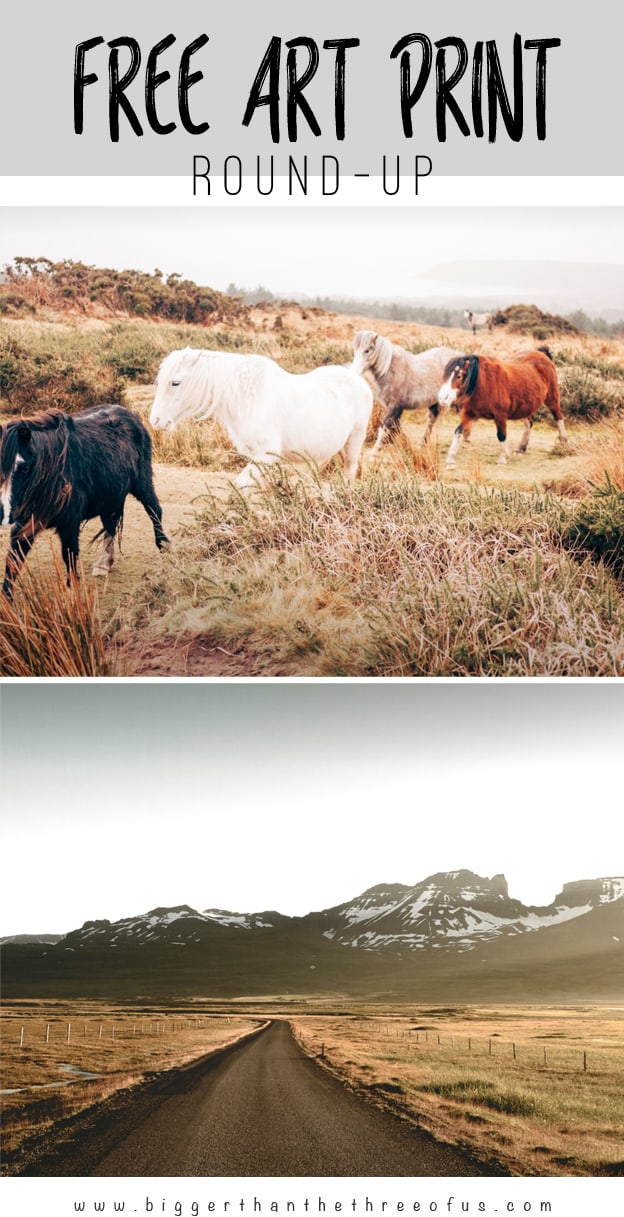 If you want even more free art... sign up for email updates and get them delivered right to your inbox!