Thank you! Thank you! Thank you! Guys, I'm seriously overwhelmed by the response that I got to Wednesday's post. I was so hesitant to post it because I wasn't sure how it would be received. Actually, I have had that draft sitting in my inbox since AUGUST! Apparently, I need to get some confidence to just bare it all; but I've realized that so many of you share the same feelings as myself! Between the comments on Instagram, Facebook, here on the blog and email, I feel such a kinship with you all. The post (The Struggle Between DIY and High-Quality) kinda opened up feelings with lots of you on discontentment. If you are interested in DIY, Home Renovation and Home Design (and I know you are because you are reading this) then I think you (and I) automatically put ourselves at a potential disadvantage to experience discontentment. Hopefully, today, I can share one tip that helps me stay grounded and helps me avoid feeling discontentment.
I'm attracted to pretty things, pretty images, pretty words, pretty. I'm sure you all are as well. I'm sure someone, somewhere (maybe, the Nester?) has found the perfect balance between showing you the pretty things and how they still look pretty in everyday life.
In general, we are bombarded with gorgeous, pin-worthy images everywhere we look. As humans, we are attracted to those things.  I'd prefer to open Instagram and be inspired by a pretty living room rather than see a living room with dirty socks laying around and last nights game board still there with two empty glasses of wine. Because, in all seriousness, my living room looks just like that and is uninspiring. So, why would I feel inspired by someone else's mess?
Regardless, I think there is something to be said for being inspired by every day moments. I follow quite a few people online who share 'real-life' moments in their day. My favorite, absolute favorite, people to follow on Instagram are people who are sharing 'life' and how they live their life within their spaces. Am I naturally attracted to white/light spaces? Yes. I follow people who live and share their lives in those spaces. But, I also follow other, just as inspiring accounts that share their lives in spaces that I don't necessarily have the same design aesthetic; just because of how authentic they are.
Don't get me wrong, I follow quite a few Instagram accounts that I love where I am completely inspired by the beautiful things they craft or design. Some of my blogging friends have the best Instagram design accounts. So, I'm not saying to not follow those accounts that are just so aetshically pleasing. All I'm saying is to balance those accounts with accounts (or blogs or Facebook fan pages - whatever you like to look at) that are showing life lived in moment. Does that make sense?
Maybe I'm the crazy one here, but if you are getting what I'm saying... here are a few accounts (on Insta) that you may love following. All of them have an eye to design or home decor (because I love that and I gravitate to that) but all of them share their life stories within the parameters of their homes. That's what I find inspiring.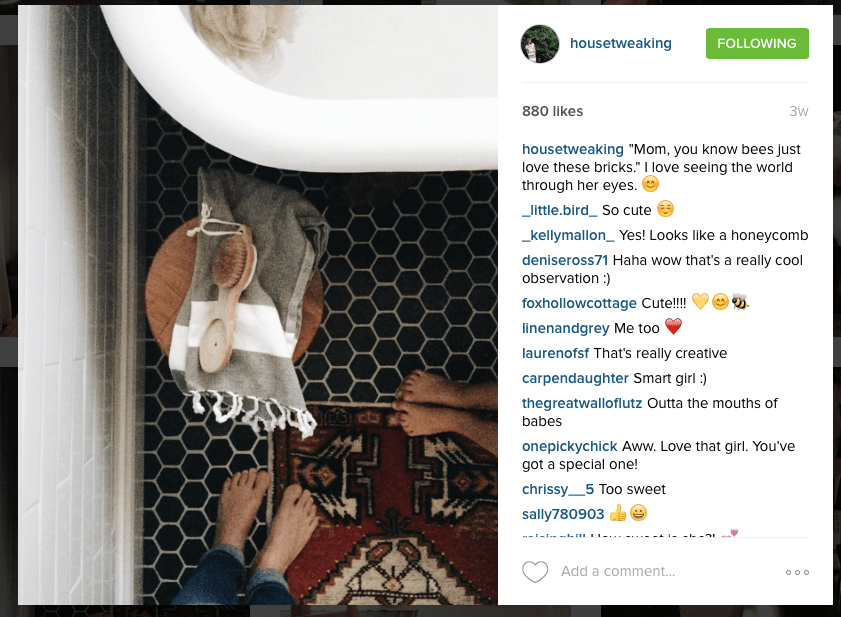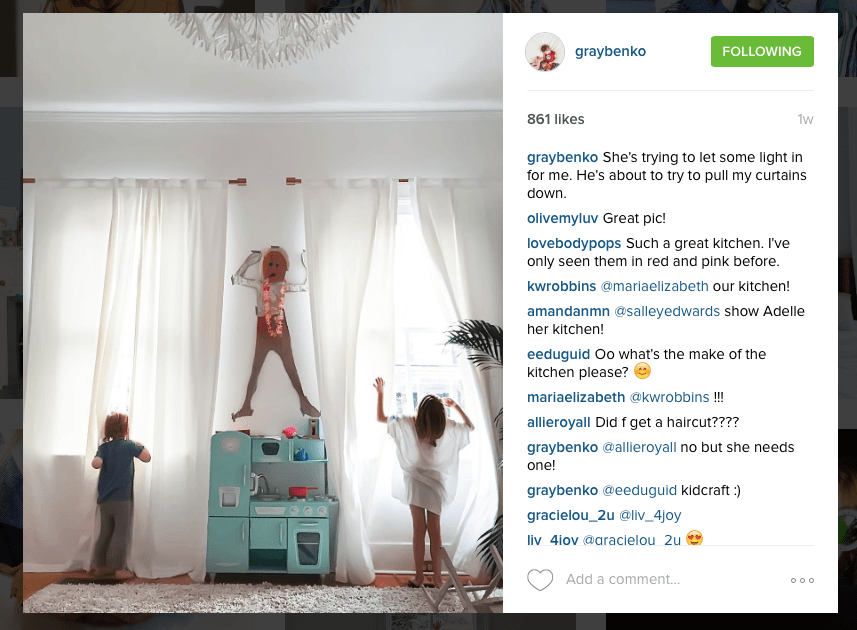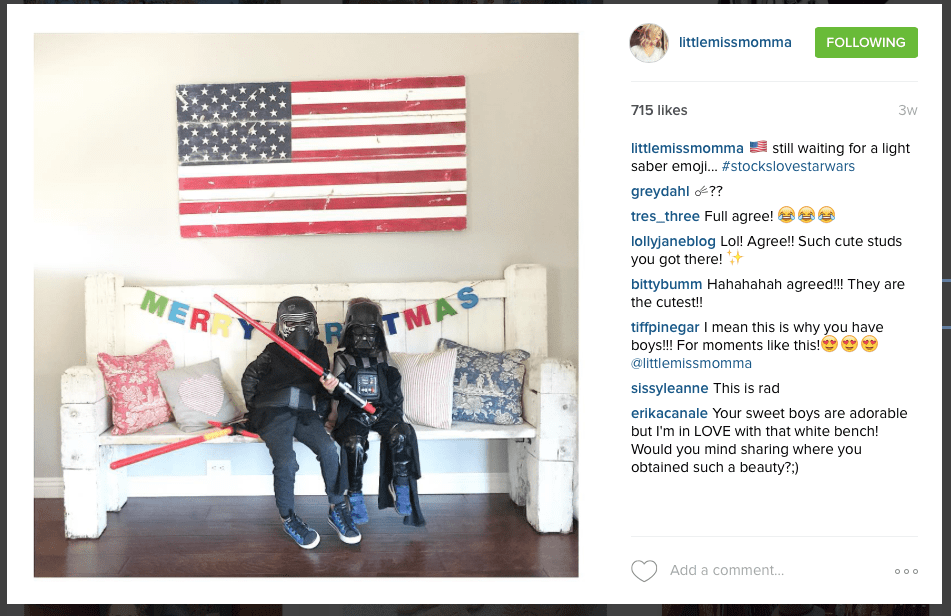 via Instagram - Little Miss Momma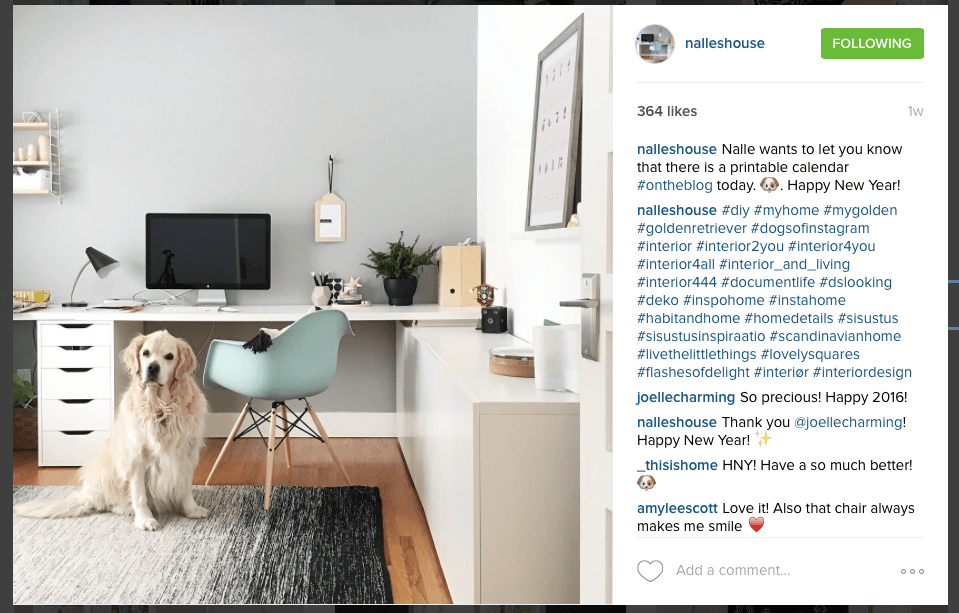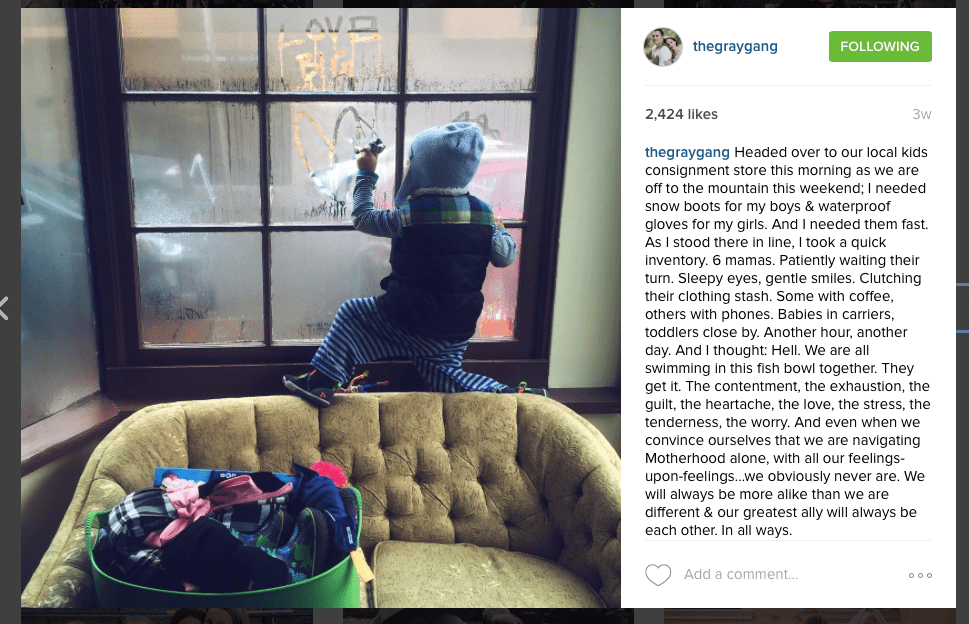 via Instagram - The Gray Gang (make sure to check out her hashtag #odessagrooves)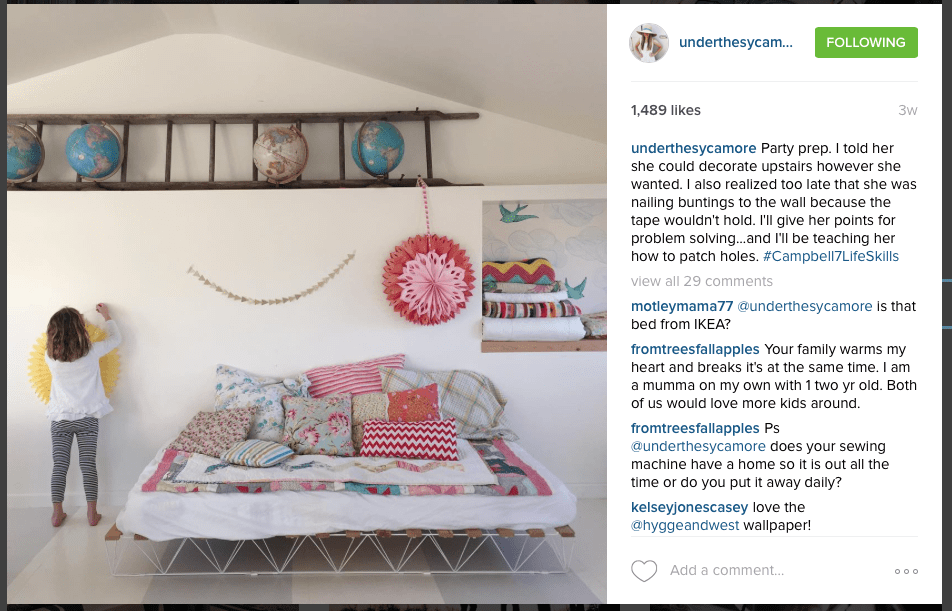 via Instagram - Under the Sycamore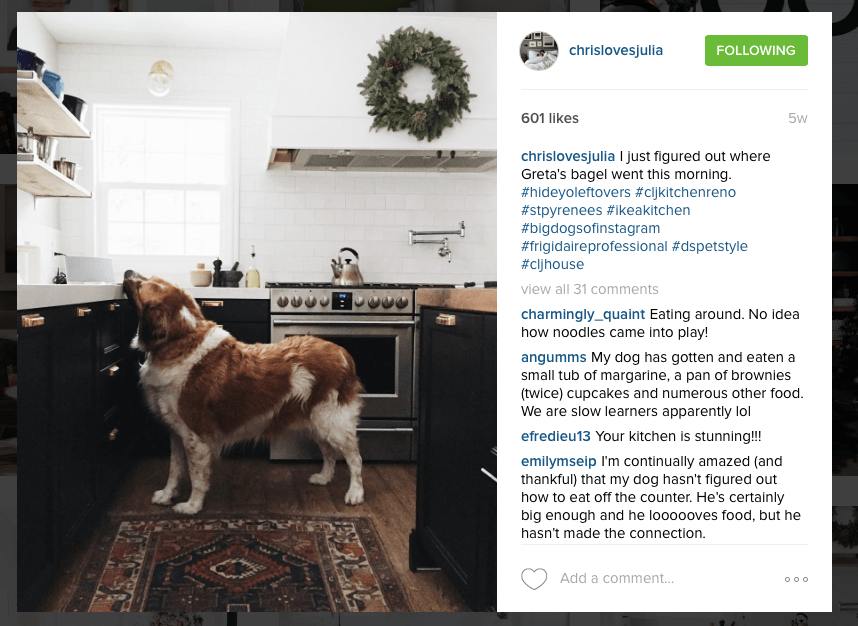 via Instagram - Chris Loves Julia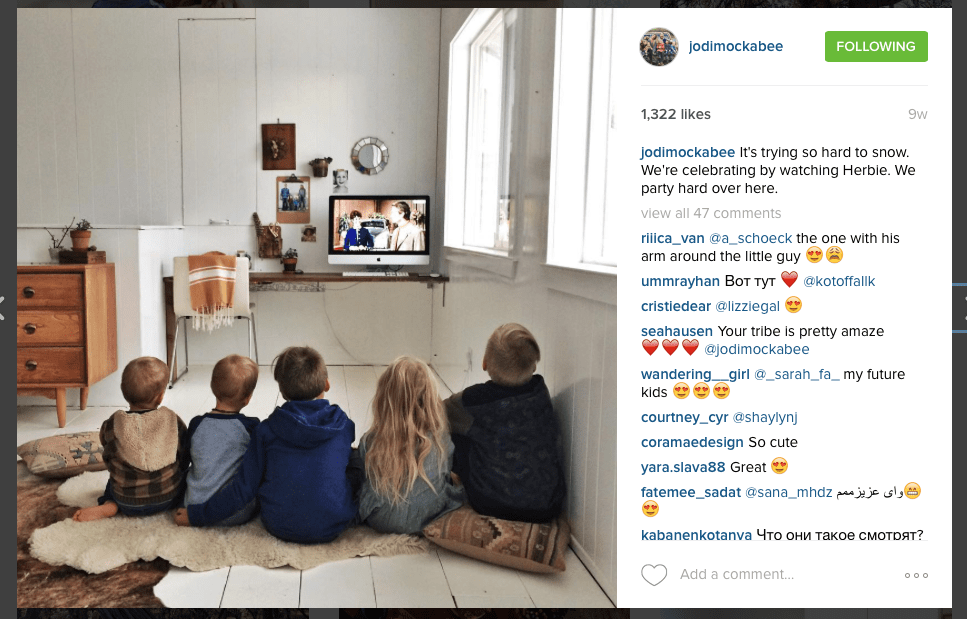 I'm off for the weekend. We are finishing up some cabinet caulking and a few spots that need paint touch-up. I should be back next week, probably the end of the week, with all the details on building the cabinets and buying custom doors. I'm really excited to share that with you all. I think you'll find it to be much more affordable than you think.
Hope you have a great weekend - I know I will once the Chiefs beat the Patriots! =)