Have you started decorating for Christmas? I've been dragging my feet this year for sure. In all honesty, if I hadn't signed up for this blog tour I might not have shared my Christmas decor with you. Sometimes, it's a good thing to have a deadline. =) Today, I'm sharing my Simple Christmas Home Decor. Make sure to stick around to the end of the blog post to hop around and see all the amazing Christmas tours linked up.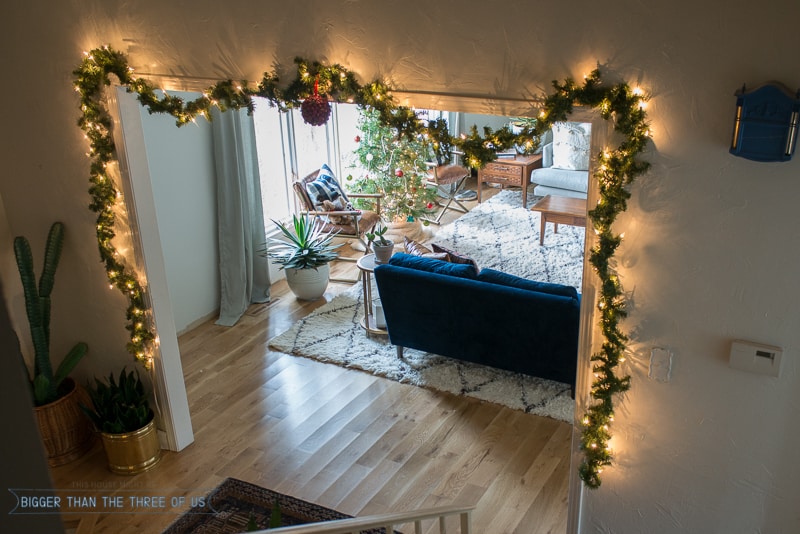 Let's chat about the Christmas decor. I wanted simple this year and I didn't want to buy anything. I think both of those things allowed me to just let the decor go a bit and focus on creating memories together.
Last weekend, we went out for our 2nd annual Christmas tree cutting down adventure. It was a fabulous day. Greyson picked the tree and then Luke and him cut it down together. We had been talking about simple decor for the tree and decided that three boxes of candy canes would be fun.
Greyson loved the idea of every once in awhile picking candy off the tree to eat. In the eyes of a child, right? I think he's going to look back on that expeirience fondly. The tree looked a bit sad with the candy canes though, so we did add a few ball ornaments. It's definitely not fancy but it's festive.
The "tree skirt" is just a fir blanket that I wrapped around the bottom.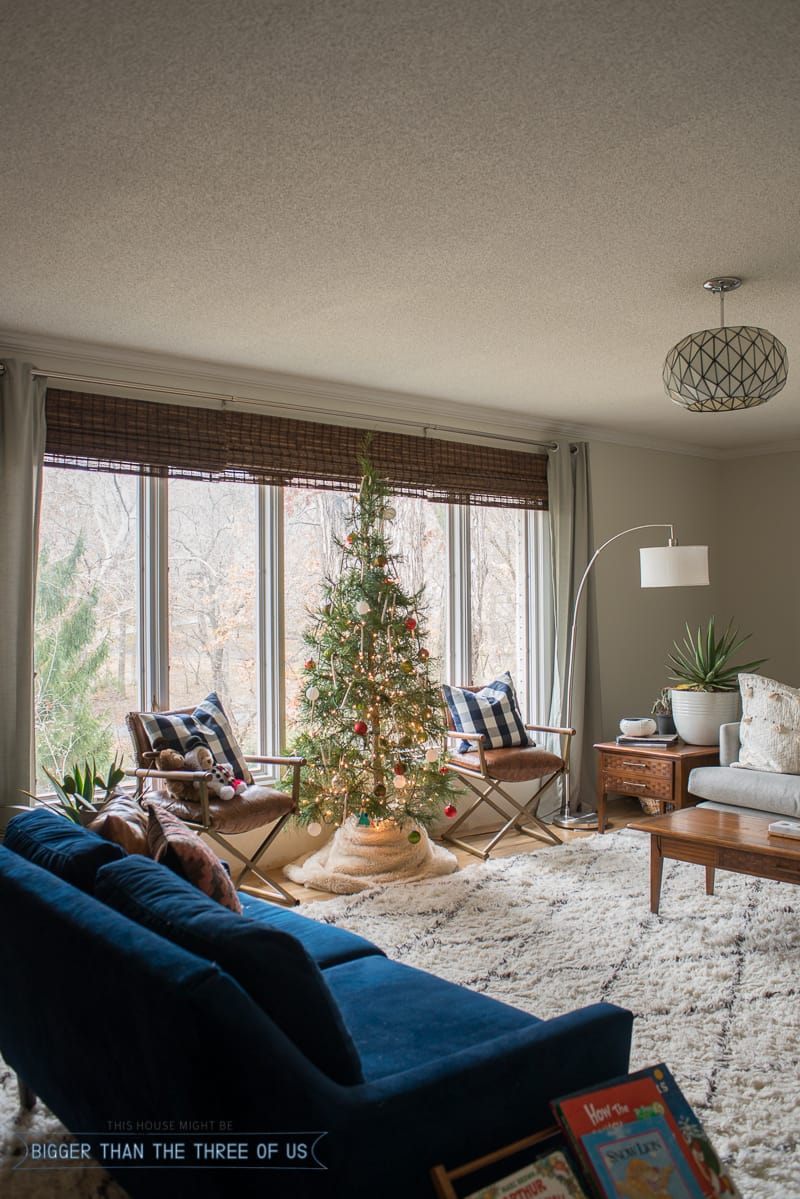 I'd used the same advent for a few years and wanted something just a bit different this year. I saved these printable tags and added numbers to create the countdown.
I used little closeline clips and yarn to hang them from the branch. Over the top of the branch, I added some greenery and a bow. Simple but kinda cute.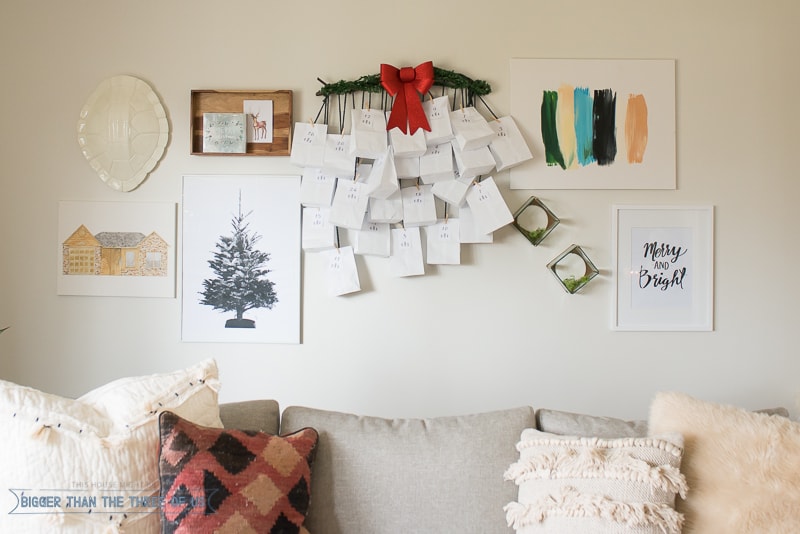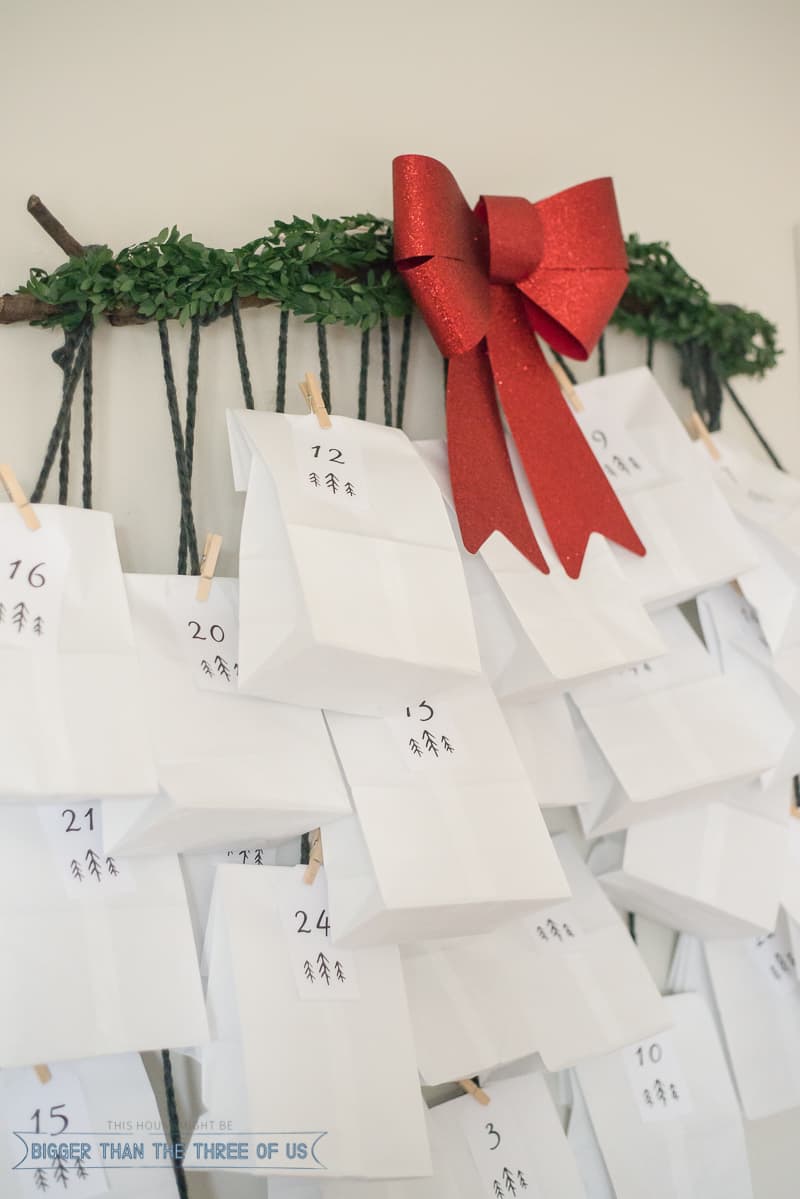 Each bag has something different inside.
Some of the things are:
Send a funny text to someone (Greyson loves sending emojis!)
Do a Christmas craft
Take hot chocolate and drive around to see lights
Surprise someone with a drawing
Christmas movie night
Unwrap a book (we have a few Christmas books that I put back every year and then rewrap to surprise him)
The little man has a lot of fun with the advent.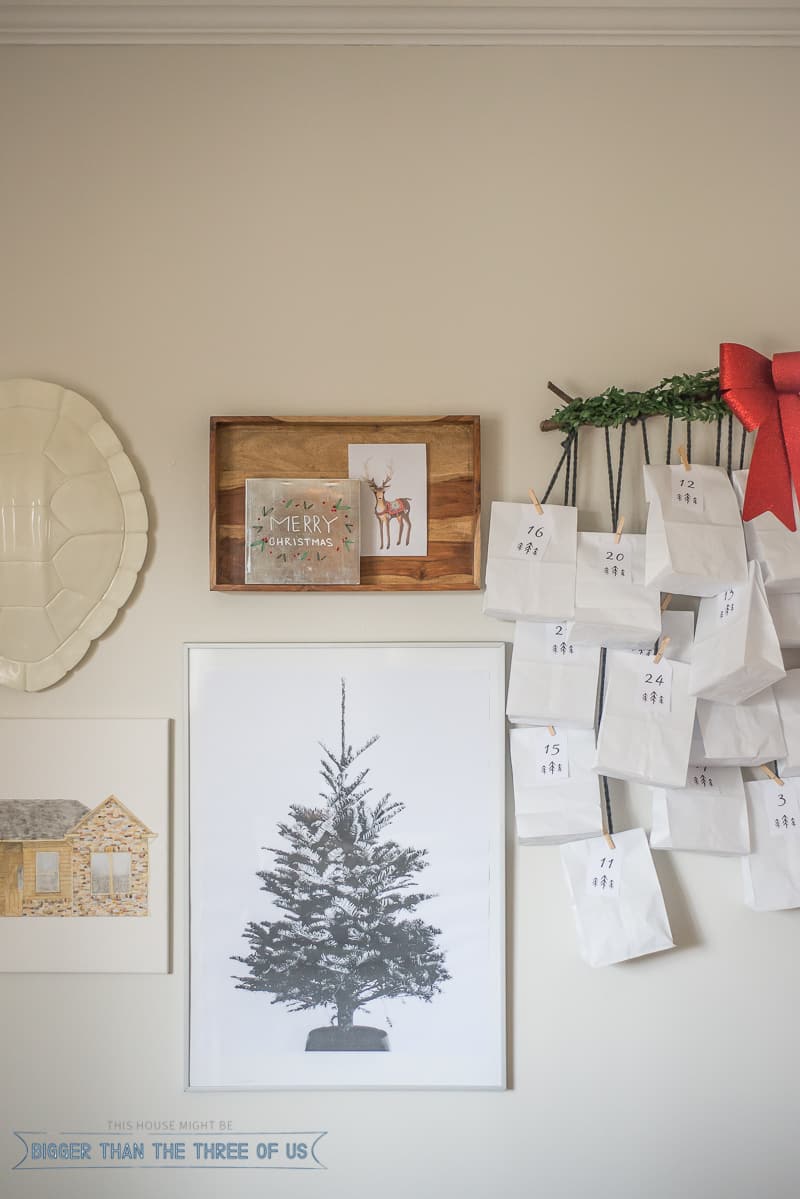 I printed the Christmas tree at Staples (click to download your Christmas tree printable) and just popped it in the frame that was on the wall. The little deer print is another free printable.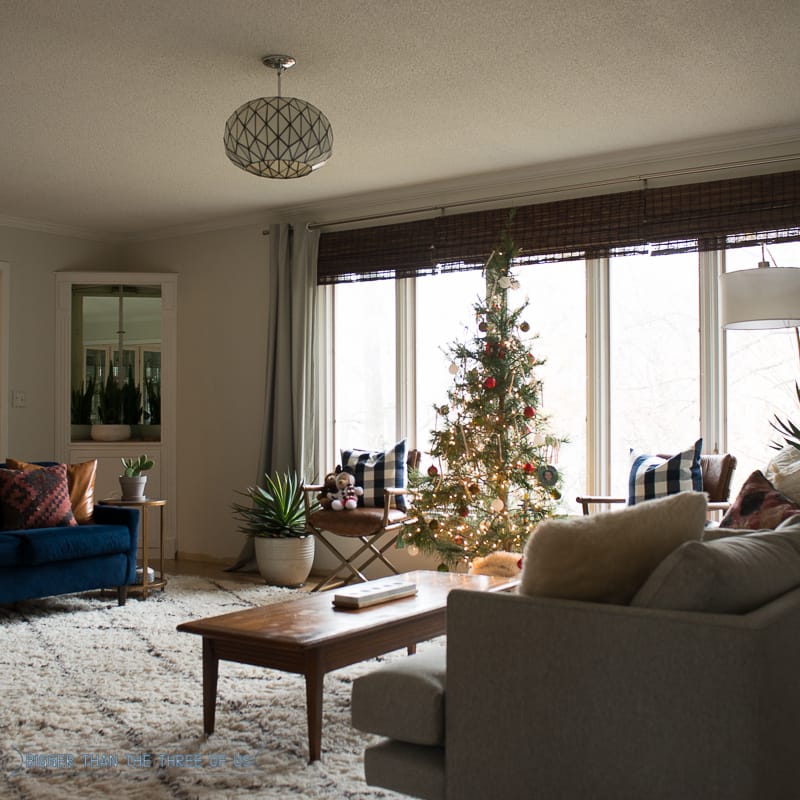 Another free printable that you can print out at home is this "Merry and Bright" print.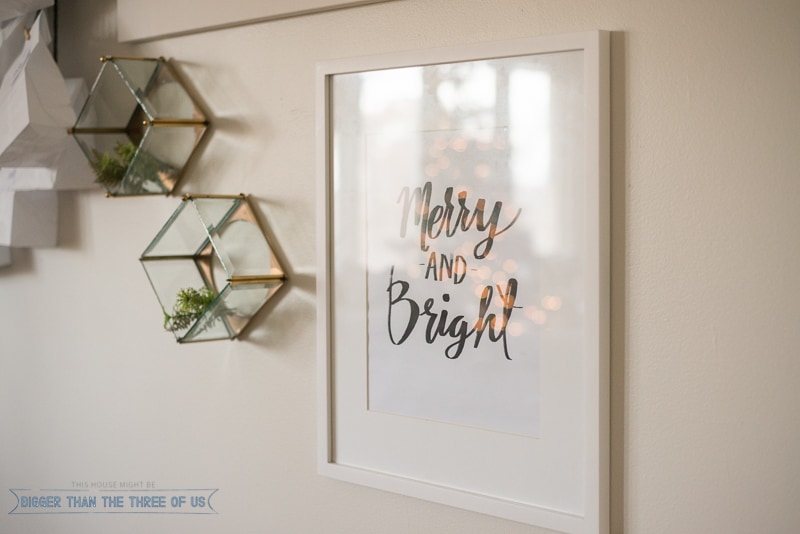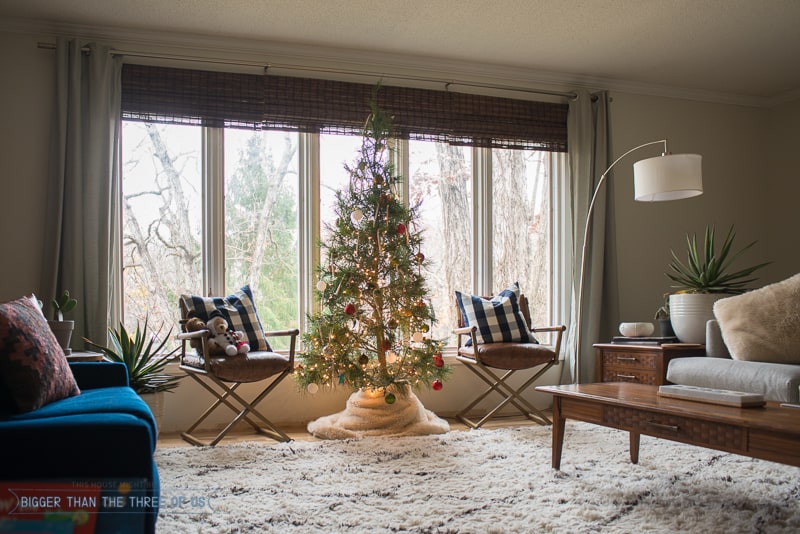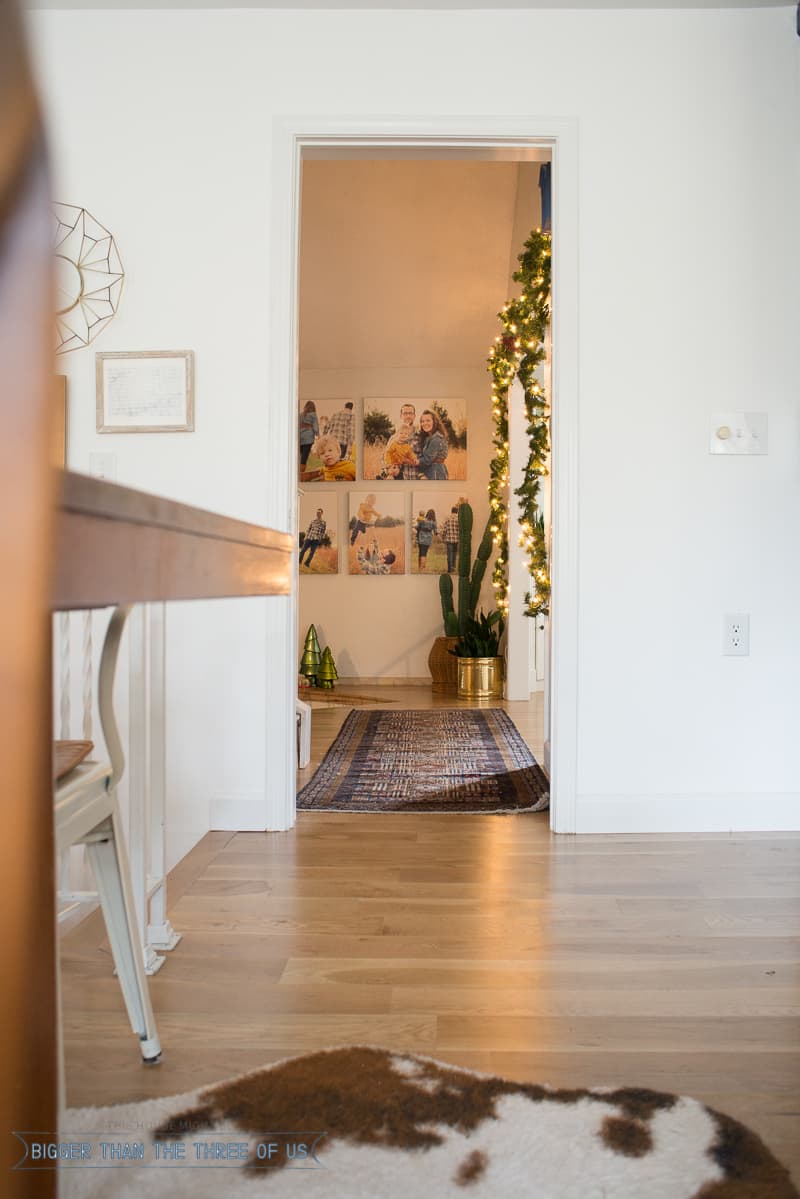 I added a little bit of greenery and some twinkle lights to the open shelving in the kitchen.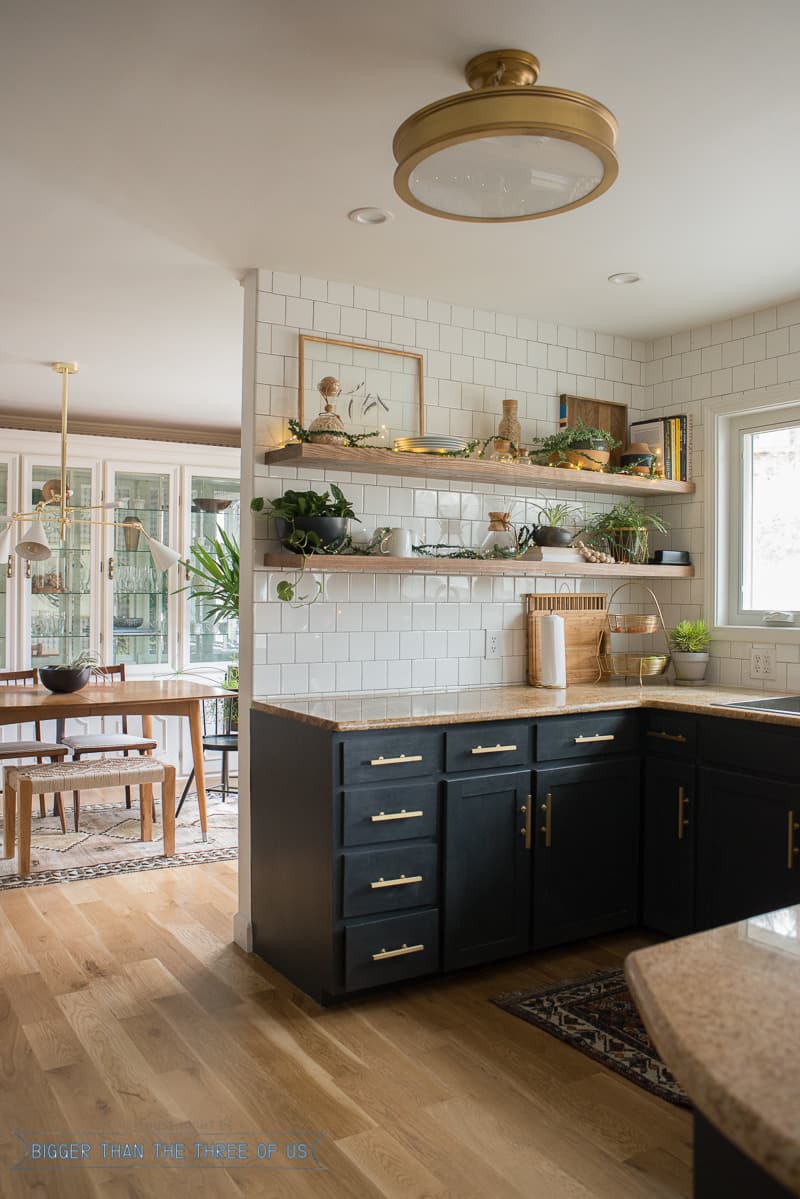 It's so cute at night.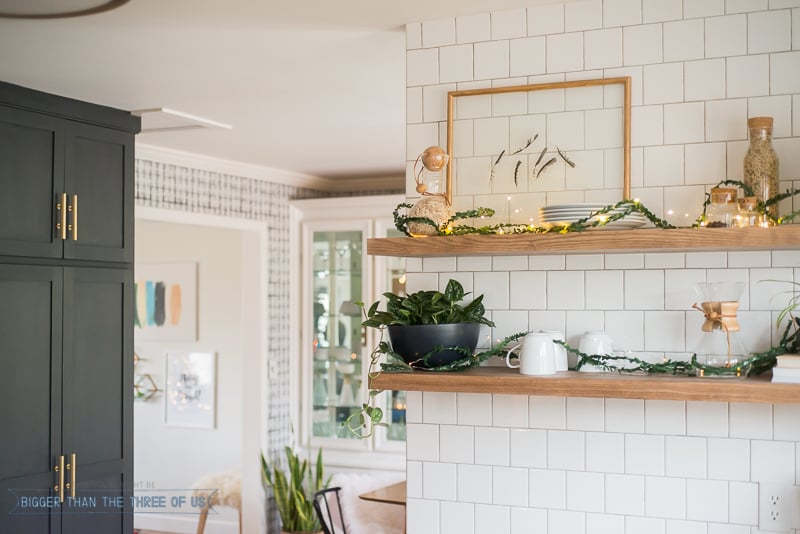 A few other things are sprinkled around the house, but just a few small things. That's it guys. I think it feels festive yet not overwhelming. I love to look at Christmas decor in other peoples' homes but it totally stresses me out having all the extra stuff in my home.
Ok, prepare to get lots of Christmas decor ideas from this great group of ladies.
*Special thanks to Carrie from Lovely Etc. for organizing this fun hop!
If you loved this tour, then you may love: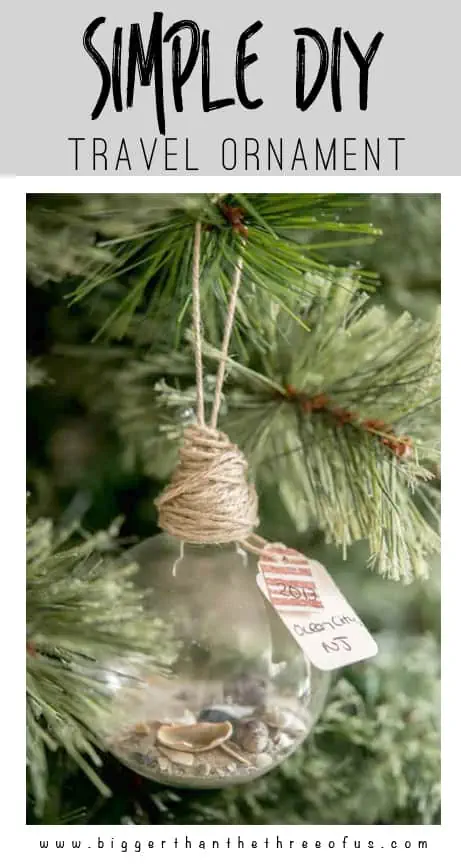 Simple DIY Travel Ornament Tutorial 
Or