The upstairs hallway has been a project in progress ever since we moved in. It's taken forever for me to round-up all our pictures, souvenirs, maps, and just general travel items. But round them up I have, and they are finally up on the wall. The arrangement isn't perfect, because I really want this wall to grow with every trip we take. So, not perfect, but it reflects us and our favorite thing to do... travel.
Oh, and I tried to wait for the sunniest day that we have had to take pictures because it is pretty dreary in the hallway, but I never did have a great sunny day. So, forgive the pictures!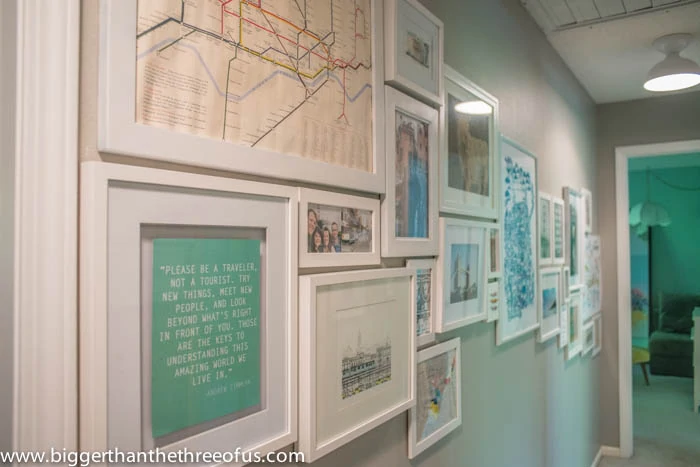 The "Please Be a Traveler" print is available as a free download.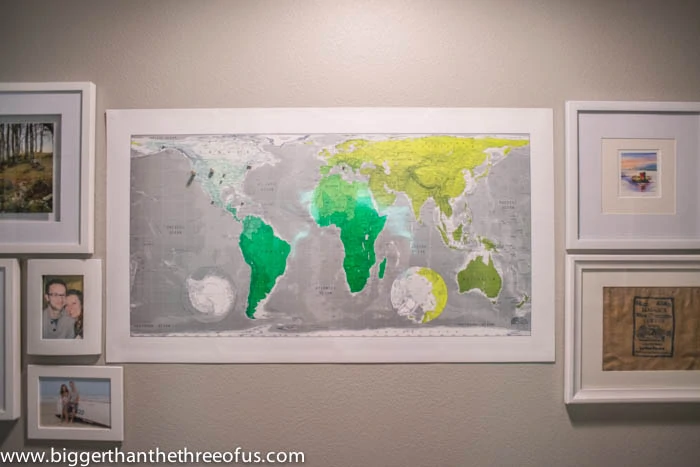 The large map is magnetic and we have different pins for where we have been. To the right (top) of the map is a watercolor painting of a castle that we visited in Scotland. Directly below that, is a cut-out portion of a coffee bean bag from Jamaica (Blue Mountain - the best coffee that I have ever had!).
"The World is a Book..." is a print from Gus & Lula. You can buy it here.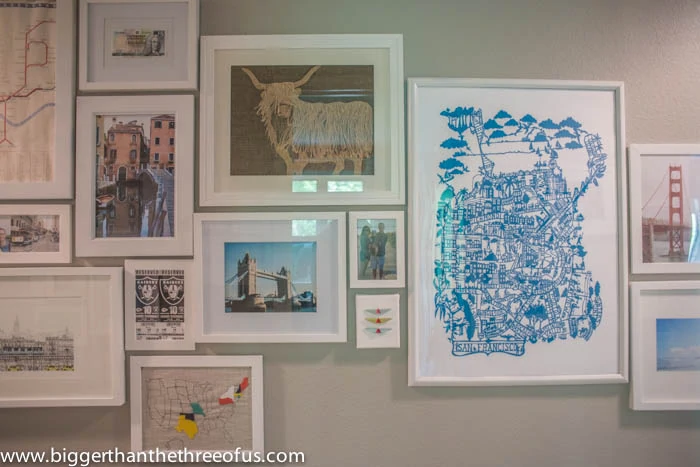 The highland cow is actually a pillow that I framed. We attached pilot wings to a canvas to represent the flights that we took as a family during our last trip. I made the embroidered map art and will continue to update that as we travel together as a family.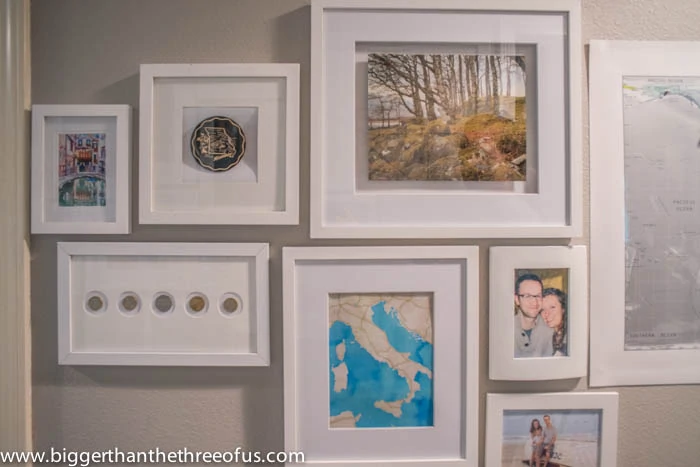 The top left picture is a picture we took in Italy and then used the Waterlogue app on it. The black tin plate was a Goodwill find. The multiple opening coin art was a recent DIY that is one of my favorites!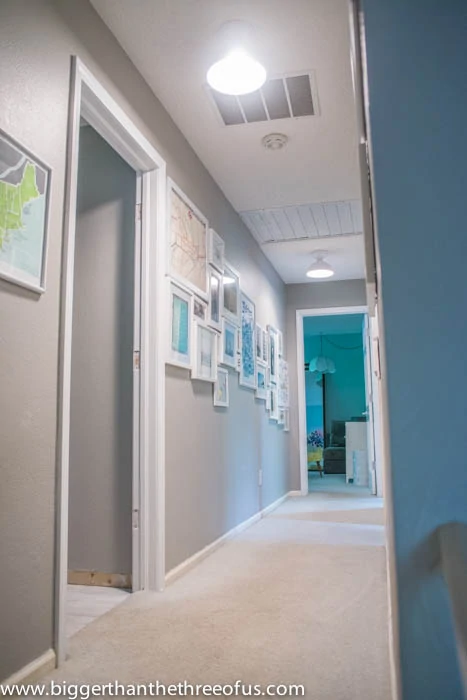 So, I really need a wider lens to really capture what the hallway looks like. Oh well! We love it and the memories each item brings to mind.
Hope you all have a great weekend!