I'm back at the "Pinterest Made Me Do It" posts; at least for this week. =)
I saw this embroidered map on Pinterest a month ago and fell in love.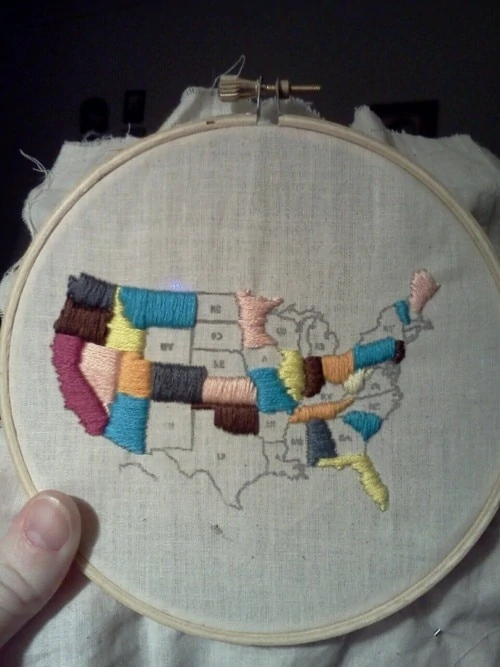 On our travel gallery wall, we have a world map that is magnetic. We have different magnetic balls placed where we traveled. We love the map, but it doesn't have a breakdown of the United States. So, that's where this little project comes in. I thought it would be fun to do the United States and we will cross them off only when we have traveled to each state as a family of three. Luke and I have been to most of the states, but we want Greyson to continue to take an active part in our travels.
Step 1: Gather your supplies. I picked up the embroidery thread and hoop at JoAnn's. I used a coupon and I think it came to about $3.20. I have quite the fabric stash, so I dug through that to get a piece that would work.
Step 2: Print or draw (which Luke did by hand - our printer isn't working right now) a map and tape it to a window. Make sure your map is small enough to fit in the embroidery hoop.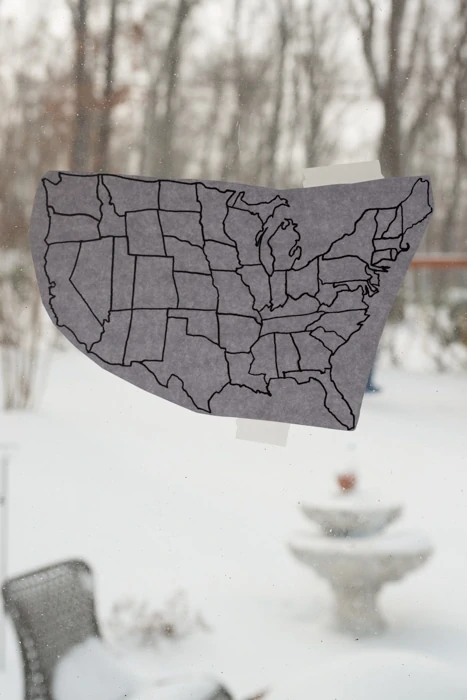 Step 3: Tape your fabric over the map and use a Sharpie to trace the United States.
4. Put your fabric in your embroidery hoop and start filling in the places you have traveled.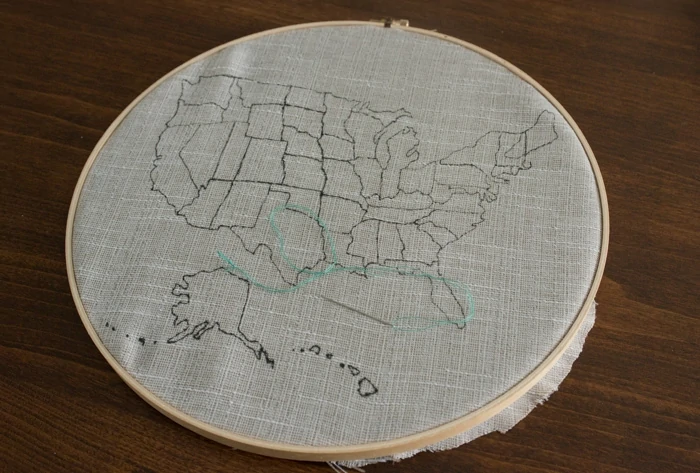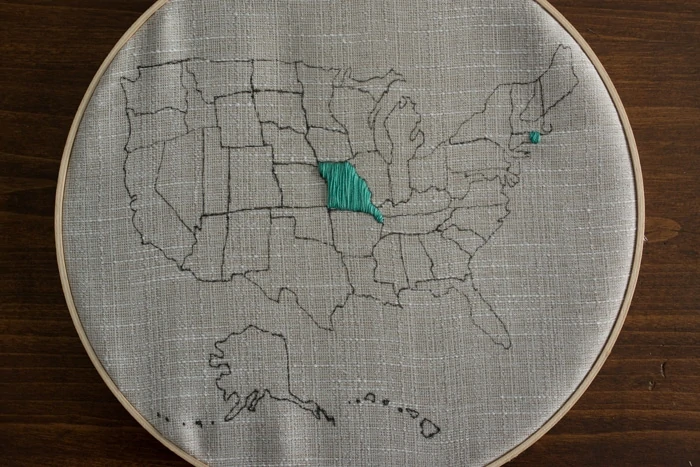 I really like how it turned out. Each time we travel with Greyson we can fill it in and I think he will really enjoy that. Now, I just need to add it to the travel gallery wall.
Some of my past "Pinterest Made Me Do It" posts include: Creating a cursive quote art, How-To Clean a Mattress and a Photoshop tutorial for get a circle cut picture.
Linking up to: