Hello! I planned to post yesterday, but I'm so enjoying the weekends and it just didn't happen. We Luke worked most of the weekend on baseboard installation. I'm trying to remember what I did to help, but I'm not really coming up with anything. Seriously, what did I do this weekend?! Actually, I stole away most of Saturday with my bestie and we went to lunch and out to a few flea markets. It was a good day and I got this!! Yippee. Other than that, I'm trying to organize and purge in our guest bedroom. We would like to make some changes in there, but it has to be de-cluttered before I even start. Fun times.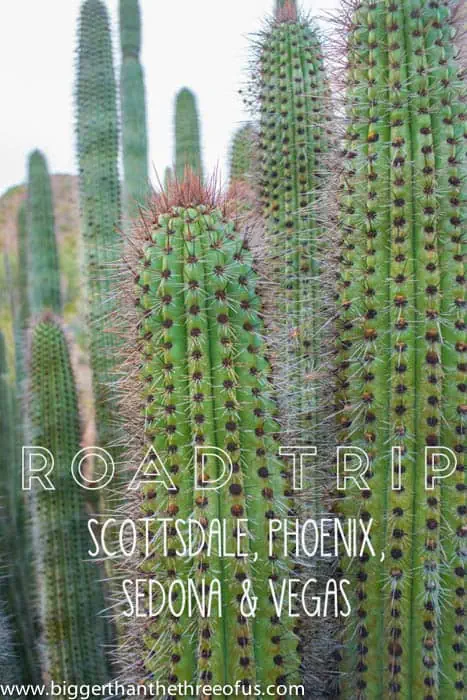 Anyways, so two weeks before Christmas, Luke and I were able to steal away for six days. We had tickets to see the Kansas City Chiefs play in Phoenix, so we just planned a little trip around that.
We flew into Vegas, rented a car on Saturday and drove to Phoenix. It was about a 5 ½ hr drive. We checked into the El Saguaro Hotel.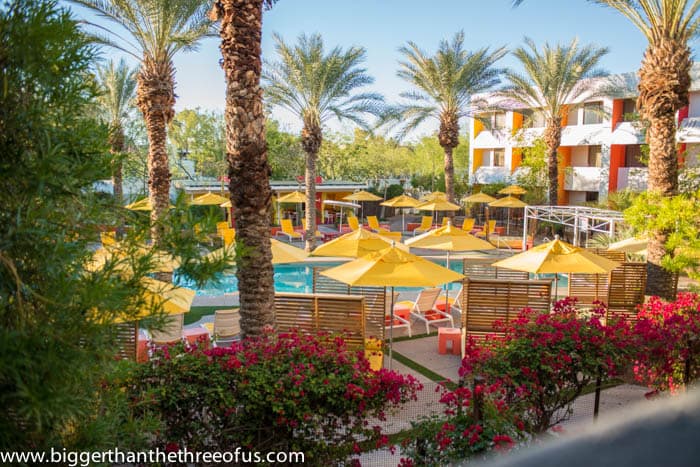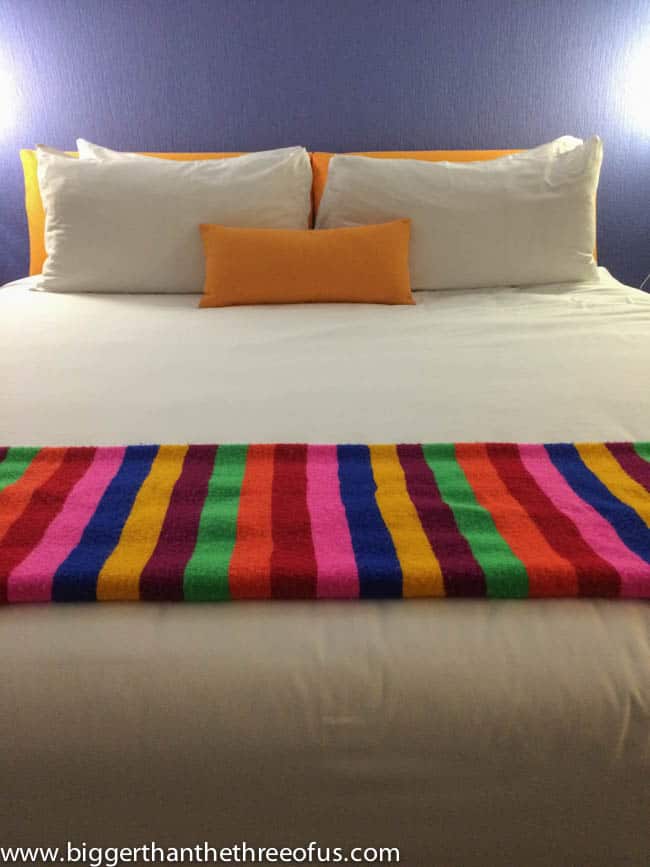 It was pretty rad. We've stayed in boutique hotels before, but not with the mid-century, retro, eclectic vibe going on. The location was downtown Scottsdale within walking distance to shops and eateries. We ate at this quaint little breakfast place about a block away in the morning. After that, we walked around downtown Scottsdale for a bit. It was pretty dead (with nothing open) on Sunday morning but we are early risers so maybe that's what it was. Still, the art galleries and all the pretty cactus and succulents everywhere had me at, "hello."
We hit up Modern Manor and this vintage shop right next to it. It was mid-century heaven. Seriously, I could have spent all day there! Unfortunately, I only had 45 min due to when they opened and when we wanted to get to the Chiefs/Cardinals game. But, that 45 minutes were amazing. Definitely a must-see in Scottsdale/Phoenix if you love mid-century.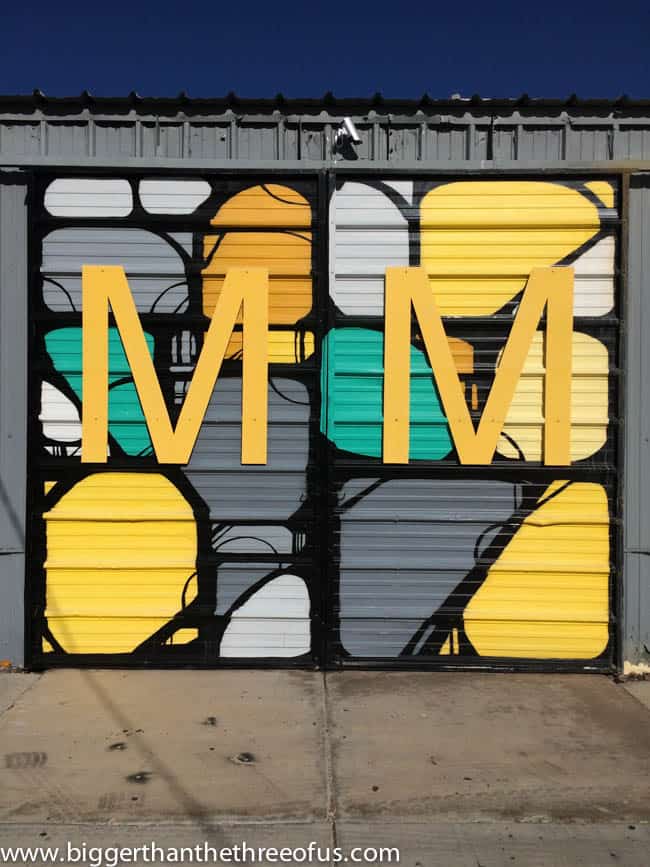 Amazing, right?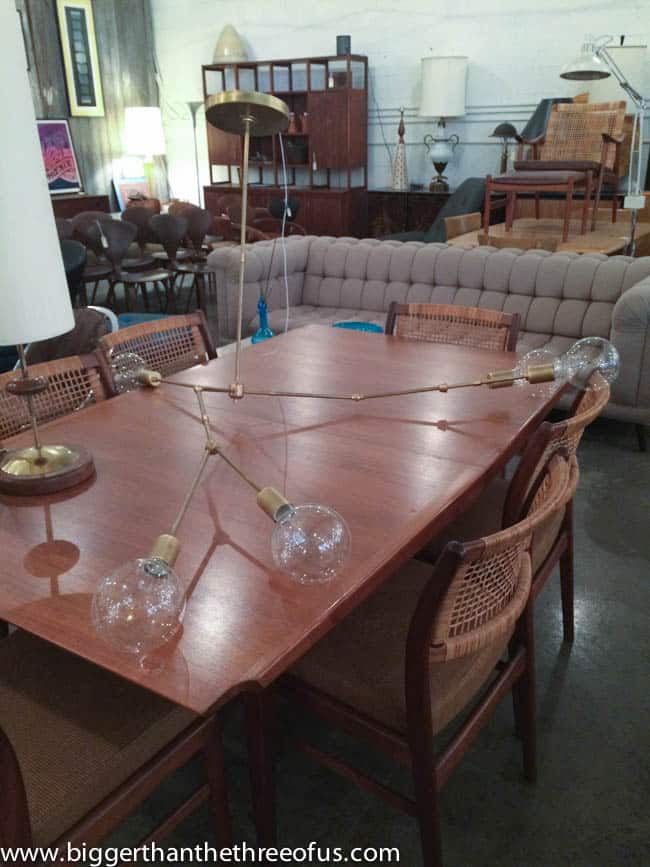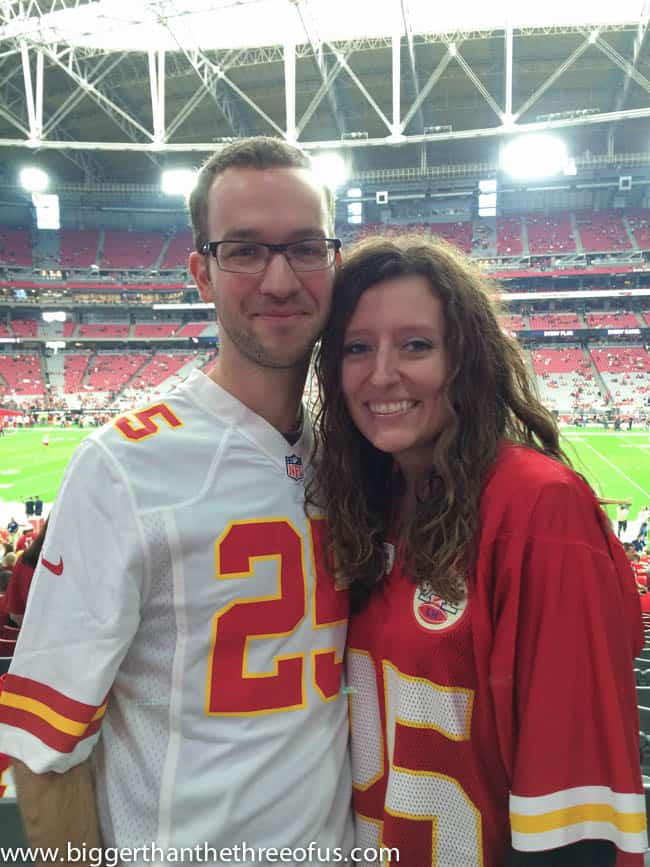 Sunday night we got a room at Hotel Vally Ho Resort.  I had wanted to stay there both nights but they were sold out the previous night. If we would have stayed here first and then The Saguaro we would have been disappointed with The Saguarao. They both have the same vibe going on, but The Saquarao doesn't have the finish on the rooms or the property when you compare them. Basically, Hotel Vally Ho was drop-dead gorgeous and I would have totally been happy with having every single piece of furniture in the lobby.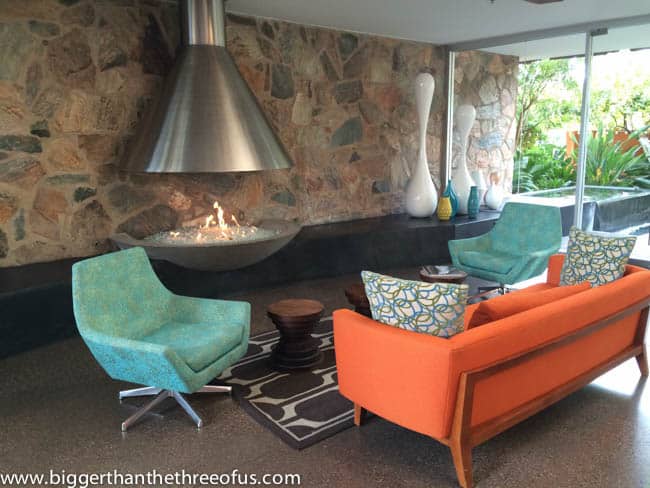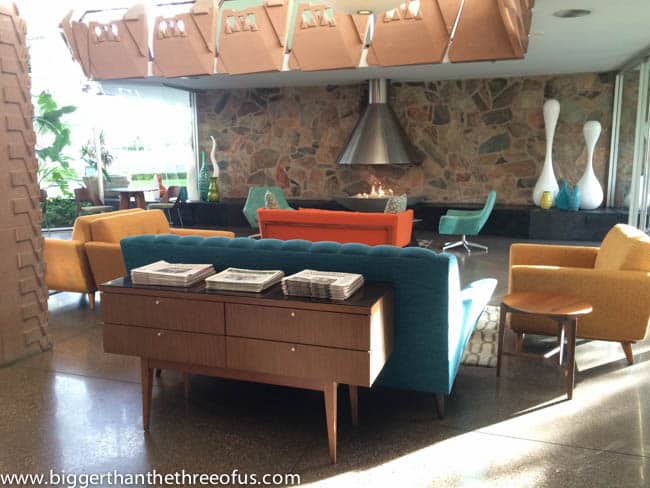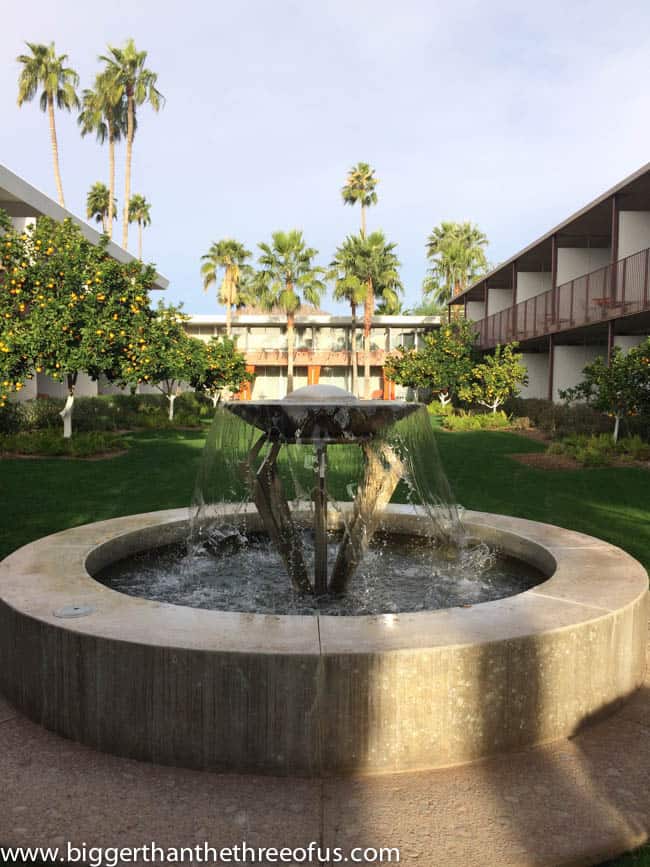 As with all trips, we always scout out the top-rated (but reasonably-priced) restaurants and basically plan our days around those. To be honest, we were disappointed with a few of them. One that didn't disappoint was Snooze. We had been to one in Denver (which the Denver was definitely a notch above the Scottsdale one in uniqueness of the actual storefront restaurant) and knew that we didn't want to miss eating there. It was amazing. Try it. You won't regret it.
Another thing we did in the Phoenix area, was visit the Desert Botanical Gardens. I think we spent about three hours there. It was amazing. Luke and I both loved every minute.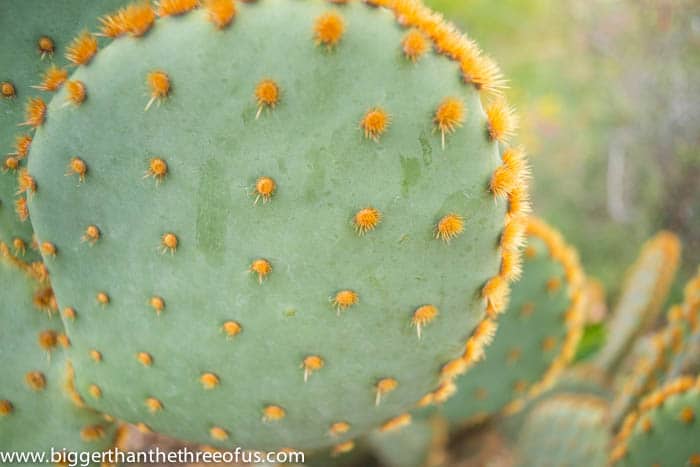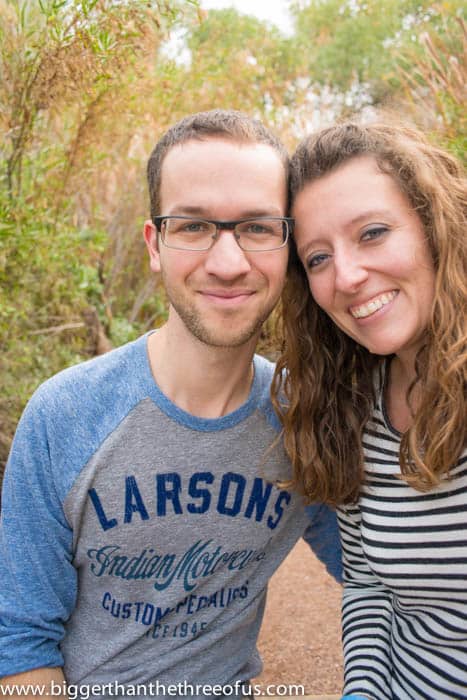 We took quite a few pictures of different types of cactus and succulents in the hopes that we can import them to Missouri. =)
After leaving the gardens, we gassed up and headed to Sedona. We both enjoyed the drive, as we live in MO where there are trees everywhere. So, different types of cactus and succulents just along the road were so much fun to see and spot. We stopped at Page Springs Cellars and did a wine tasting and appetizers.
Sadly, by the time we got done with wine tasting we only got the sunset view of Sedona. I think it would have been pretty amazing to have had a day there exploring around, but we opted to drive-through. We stayed the night in Flagstaff and headed out early in the morning for Vegas.
Luke loves to know how things work, so we did the LONG tour of the Hoover Dam. It wasn't necessarily my thing (ok, not my thing at all) but he enjoyed it.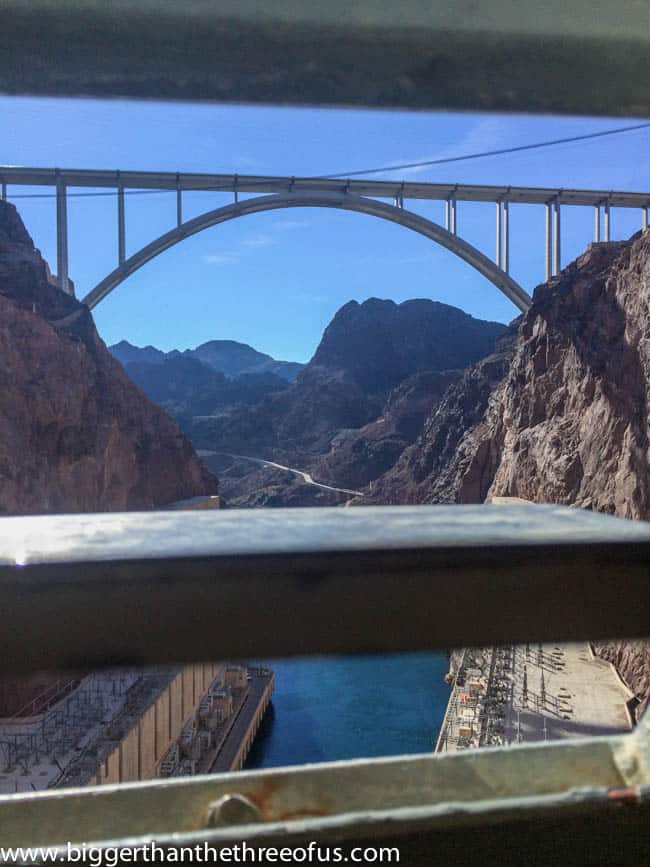 We went to the Strip next and checked in. We stayed at the Aria, which I would definitely recommend. It was super modern (and new), in a good location and didn't reek of smoke. We mostly gambled at the the older casinos though... go figure!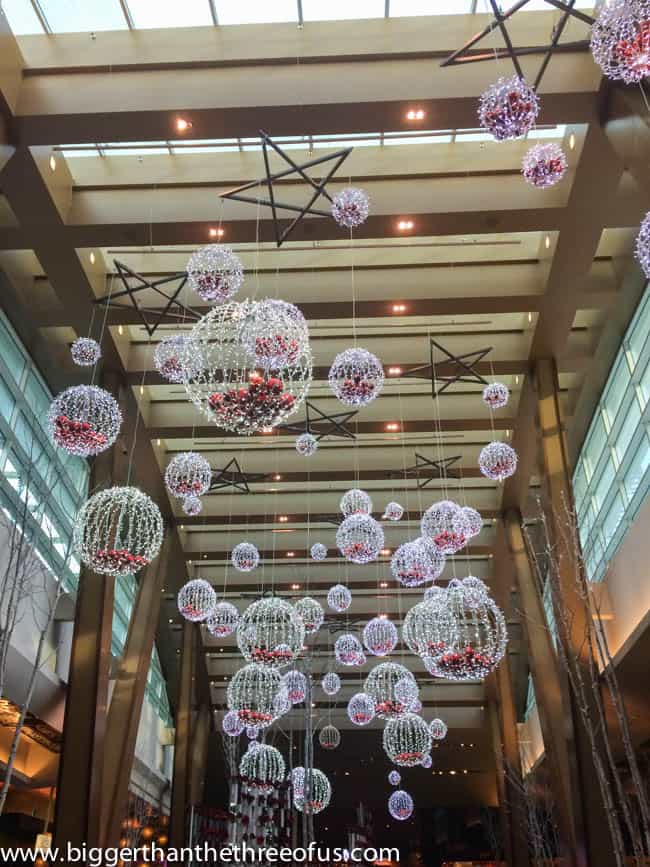 Again, food was so-so until we hit the jackpot at Border Grill.We used to watch Top Chef and Top Chef Masters all the time, so we always try to hit up one of the Chefs' restaurants when we can find them. This is a must-eat... it was so good.
We took the red-eye home (1am-5am) which was a killer. =)
We had a great time. Unfortunately, the Chiefs lost and I lost money, but great time nonetheless.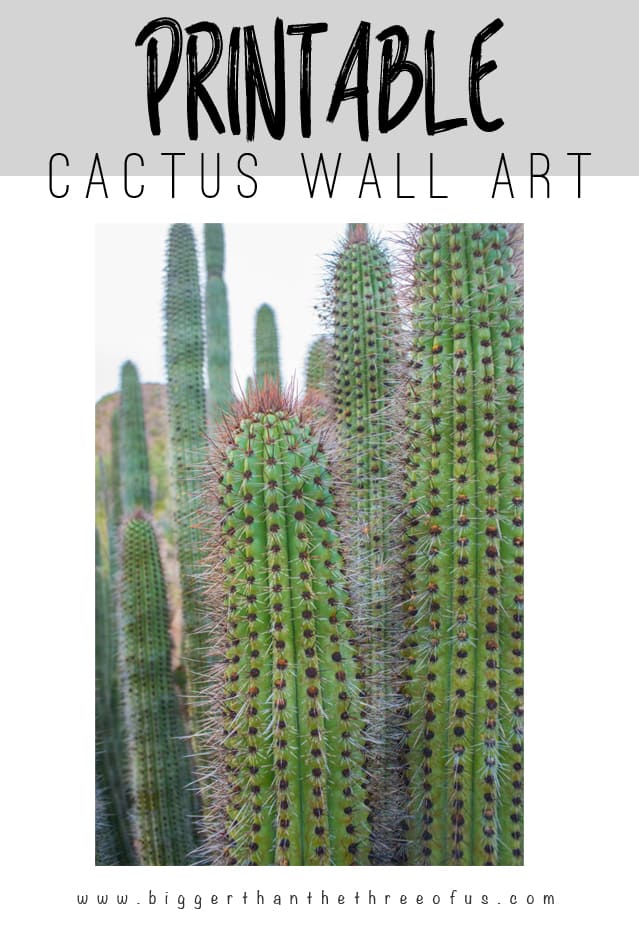 and because I just love this picture and want you to love it too... you can download it here if you would like!