Are you traditional or non-traditional on Valentine's Day? Do you like a romantic dinner, flowers and chocolate? Why am I even asking that, right? You'd be crazy not to like that…call me crazy. I'm not so much in to the whole thing. I love a romantic dinner, but not necessarily on Valentine's Day. I like dressing up for V-Day and having people not stare at you for dressing up. But, going out and waiting forever at a restaurant, having a "V-day menu" and lots of people around…totally not my thing. Don't even get me started on flowers. The mark-up on flowers is crazy. So, what do we do on Valentine's Day? I'm guessing we do things like you all do. Make a nicer (than normal) meal at home, have a glass of wine or two and get something special for each other. The small presents we exchange are usually that and, most of the time, we have an idea of what we are getting. I'm not much of a surprise me type girl. I would rather get something that I really want. I do try to drop "hints" (more of a "hey, I would like this for V-day" type thing).
Want to see what I'm "hinting" at this year?
 1. A home-made terrarium.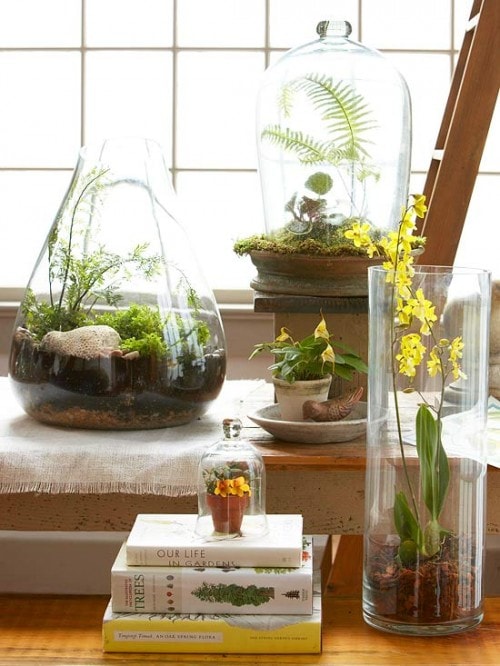 (image via Going Home To Roost)
I like the shape of the top left terrarium (*hint, hint) and the above link has all the needed information for making one. =)
2. A potted floor plant
(Image via Amber Interiors)
I like both 4 and 5. I'm thinking a plant would look pretty cute in our bedroom by the window.
3. Margarita Glasses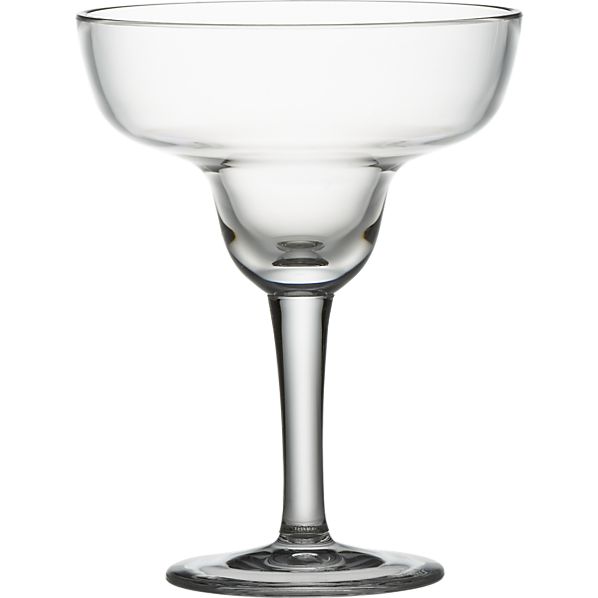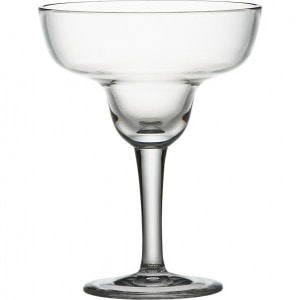 (Image via Crate and Barrel)
I love margaritas and we tend to cook Mexican for people when they come over. So, I definitely need these…about 8 please. Any brand is fine, but I would like just plain glass.
When it comes down to it, I like to be 'surprised'. By 'surprise', I mean that I like not knowing what I'm going to get but knowing that what I'm going to get is going to be on my wish list. I don't call it high maintenance, I call it smart. That way, every thing you get is something you love.
Hope you all have a great weekend! I'm hoping to have a bathroom update for you mid-week, so Luke and I will definitely be busy. =)