There are so many variables that go into window treatments that it's easy to get confused. In this episode, we are breaking down window treatments; to share all about the kinds, types, how to install, hang and where to put window treatments in all of your rooms. I think you'll leave this talk filled with window treatment ideas and ready to rock your next space!
 Window Treatment Ideas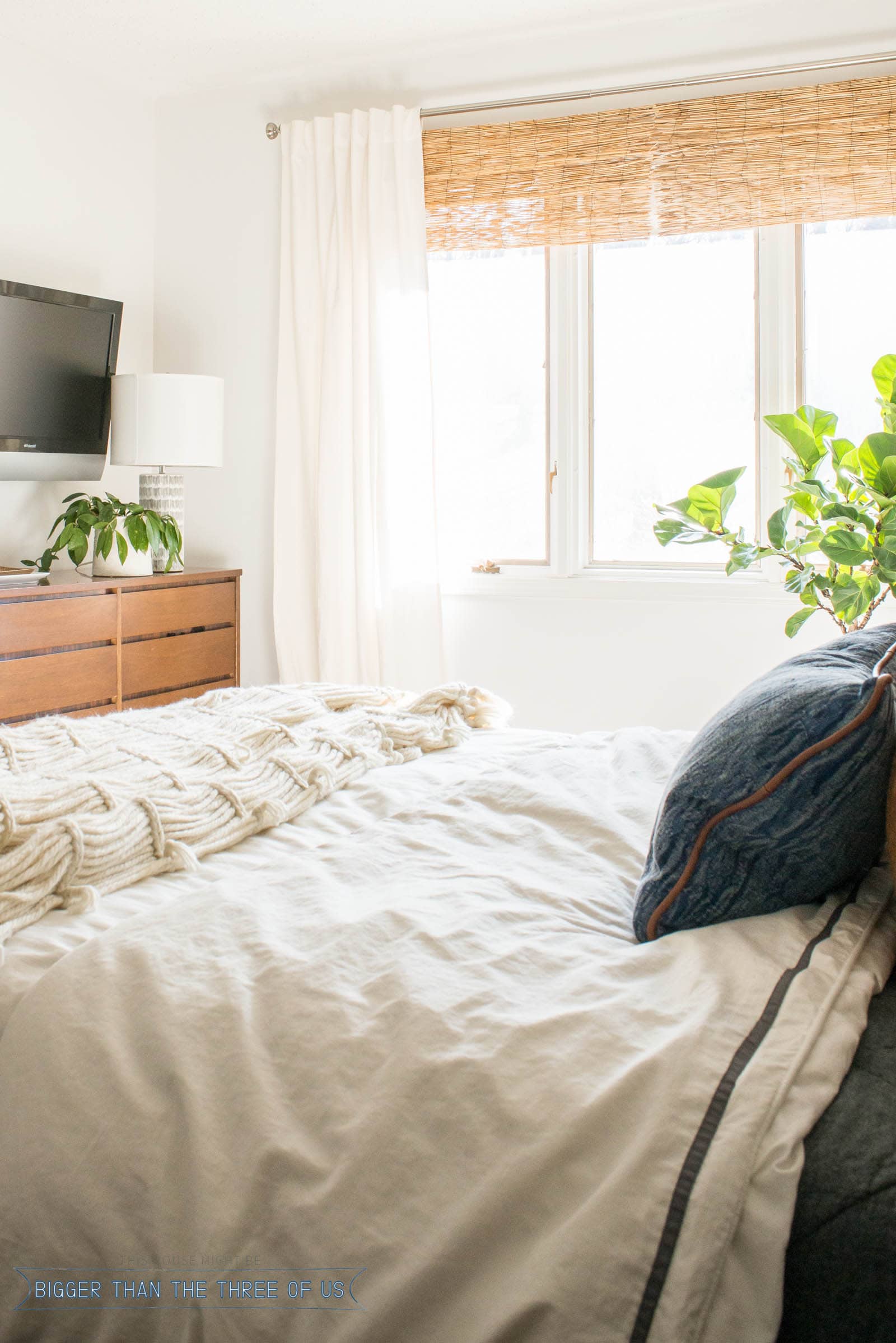 Listen below or find us on your favorite podcast app: iTunes, Stitcher, GooglePlay and Overcast.
In this episode, we chatted about bedroom window treatment ideas and I shared my DIY bamboo shades which cost me $10! I made them years ago and they are still going strong (as you can see in the photo above).
I also shared a great pinch pleat tutorial that would be great for a bedroom or as a window treatment for a living room.
We chatted about more window treatment ideas for the living room and I shared that I had another bamboo blind hack. I cut my own bamboo blinds and they are still up.
Ignore where I still need to paint above the blinds from where our old curtain rods used to hang, but here's the bamboo blinds that I cut.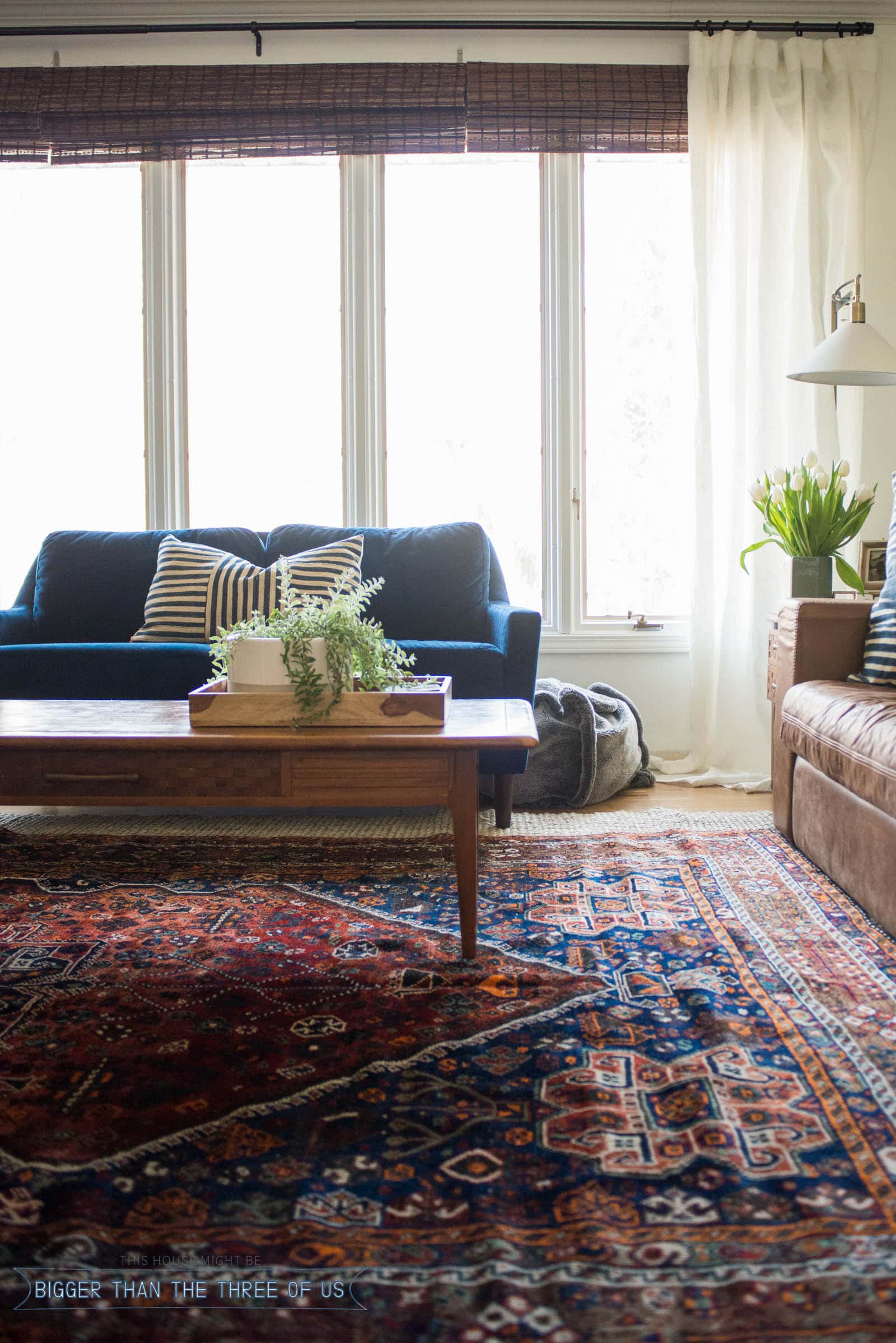 We raise them up and down quite often and it can be kinda annoying to get them all lined up again. BUT, if you were just going to have them stationary, then you can be pretty meticulous in getting the shades lined up so that they look like one big, seamless shade instead of three individual shades.
Suzannah shared her DIY Curtain in her kitchen and her insulated window blind tutorial.
At the end of the episode, we talked about what types of window dressings were good for each room and even talked a bit about what types weren't the best.
You can find us on Instagram or connect with us in our Facebook group.