A few weeks' ago, I posted about a butcher cut pig. I had gotten the pig cutting board from my stepmom and then turned it in to a butcher cut diagram. In that post, I bemoaned the fact that I didn't have a cow to go with it. Well, I'm missing the cow no more! I decided to make one. Follow along to learn how to DIY a Wood Cox Butcher Cut Art for yourself!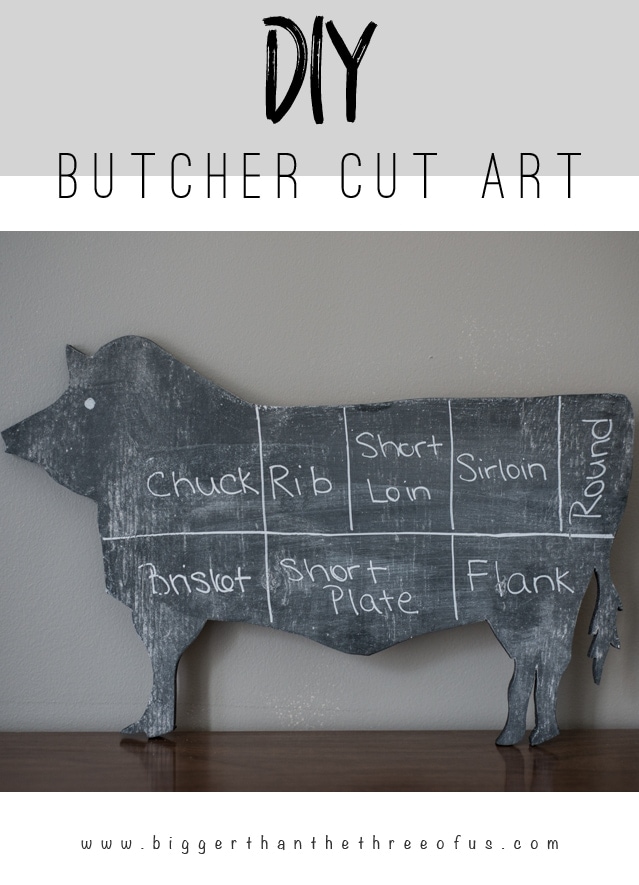 1. Find a scrap piece of wood.
2. Have your amazing husband draw out the image (he used a cartoon image found online) on a piece of paper. Then, using the paper as a guide, draw it on the scrap wood.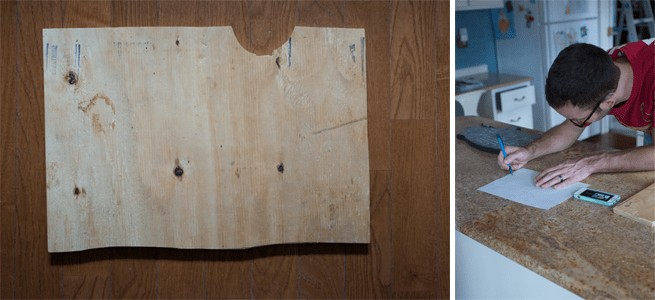 3. Take it outside and get that jigsaw going.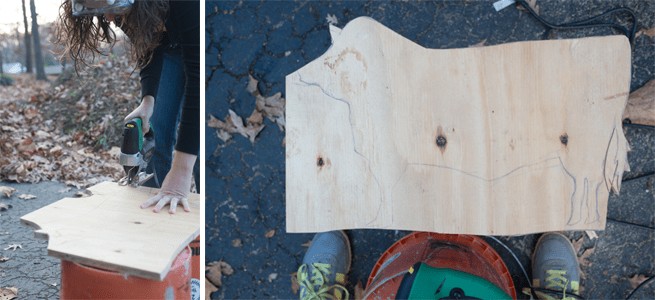 4. Be proud of yourself when you have to do some intricate cuts. For those type cuts, it's easier to come at them from an angle.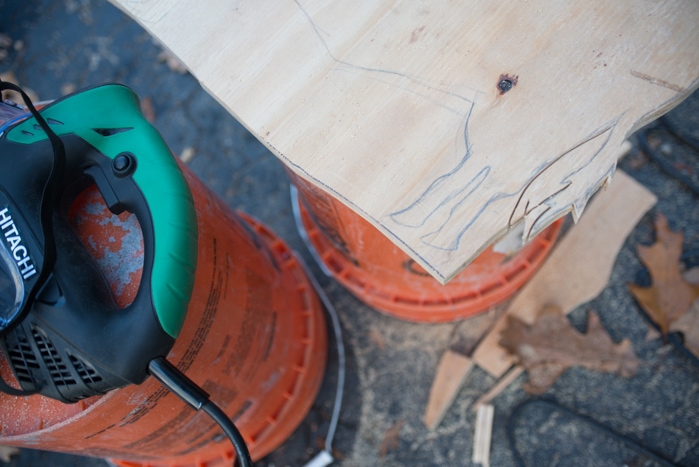 5. Sand all over lightly and then apply a coat of chalkboard paint.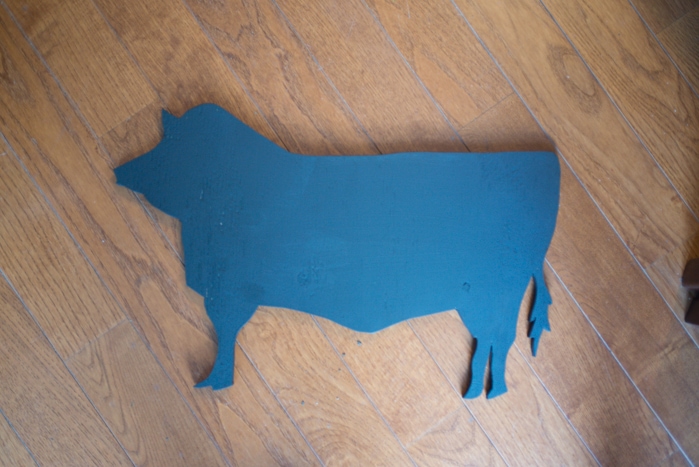 6. "Coat" the chalkboard with chalk and then use a chalkboard marker (I found mine at Joann's for $2) to write in the "cuts".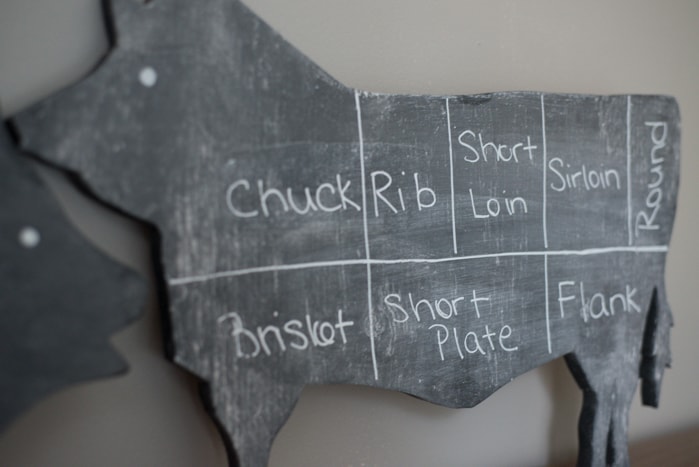 7. Marvel at your awesomeness!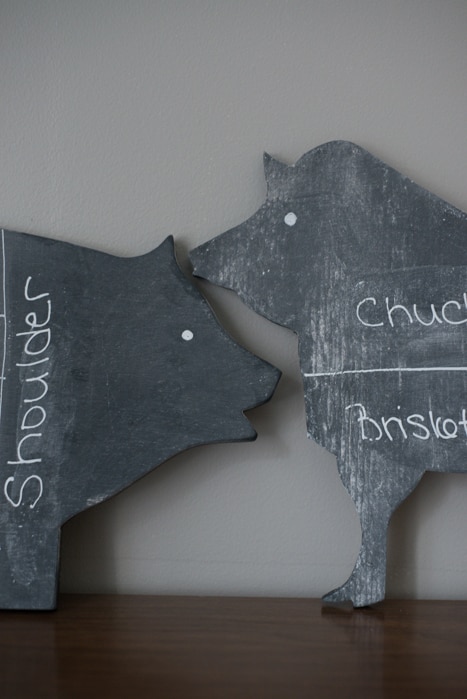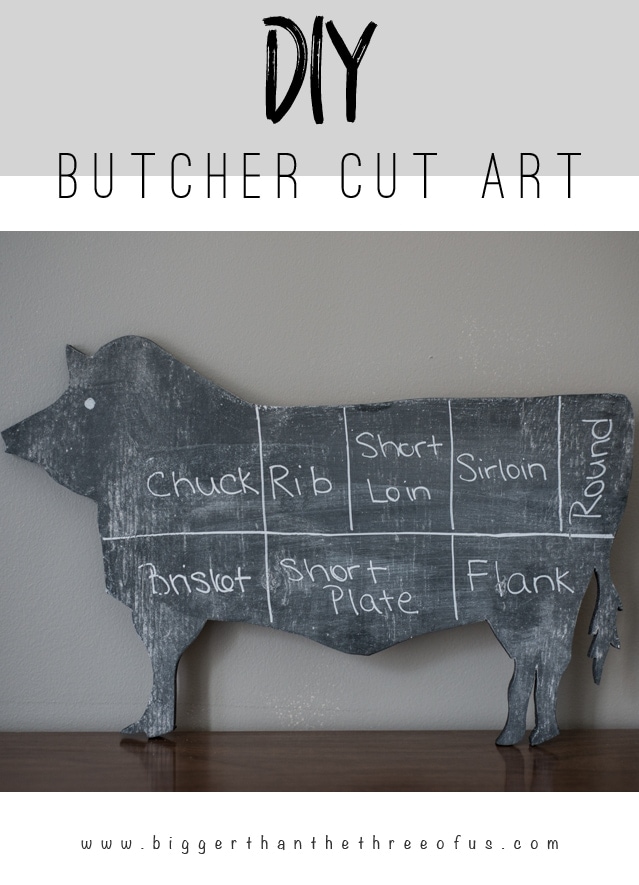 Linking up to: